Fallout 4 Gameplay: 10 Things That Make This Post-Apocalyptic RPG Great
Updated: 16 Apr 2016 1:11 am
Worn, torn, and ready for more.
10 Awesome Gameplay Features in Fallout 4
Fallout 4 is an RPG you can leap into and lose yourself for hours on end. And the experience never tires. What is it about this post-apocalyptic adventure that keeps us coming back for more?
Well, there are a lot of factors. Such as a big, open world to explore that's chock-full of intriguing stories. But as with any video game, gameplay is where it counts. And playing Fallout 4 always makes for an incredible time.
Here are 10 gameplay features in Fallout 4 that make this game amazing and will keep it fresh and exciting for years to come.     
10. Using V.A.T.S. to Take Out Enemies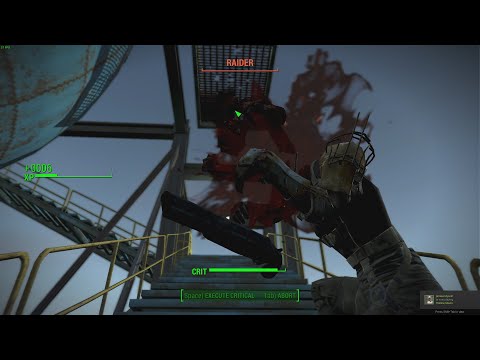 A veteran feature in the Fallout franchise, V.A.T.S. allows you to slow down the game during a fight. You can unleash critical strikes and aim at specific body parts, sending limbs and heads flying. Once you execute your planned attack, the camera enters a cinematic third-person mode.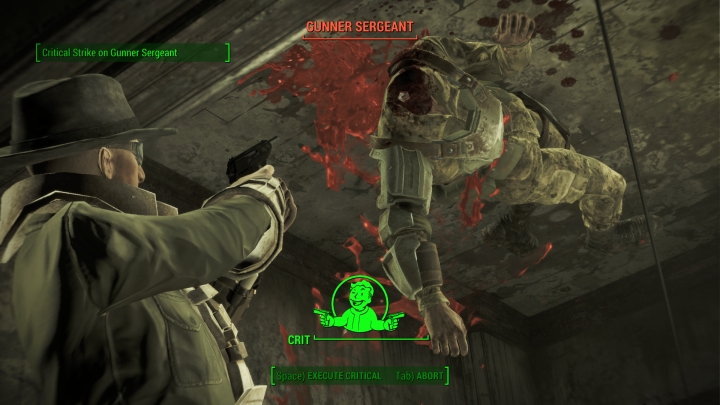 Brings a whole new meaning to "Reach for the sky!"
For just a flash you get a movie moment in the middle of combat. You get to see limbs fly and blood spray in illuminating slow motion!
V.A.T.S. is also good for pausing the game when things get too hectic. Since everything slows down, you have time to gather yourself and figure out your next move. But let's be honest—it's mostly about the bloody mess!  
Image Gallery