[Top 15] Games Like Fallout (Games Better Than Fallout In Their Own Way)
Updated: 23 Jun 2022 3:05 am
The boys are back in The Commonwealth
The Fallout series has long dominated the RPG space. Gamers love it for many reasons, including the game's open-world, dialogue-heavy interactions, and fast-twitch combat. It's spawned a thousand imitators, some of them great, some of them not-so-great.
This list picks out the 15 best games that are like Fallout. Each of them is unique in its own way, and all of them are better than Fallout at least in one regard. Happy gaming!
15. Metro 2033 Redux (PC / PS4 / XBOX)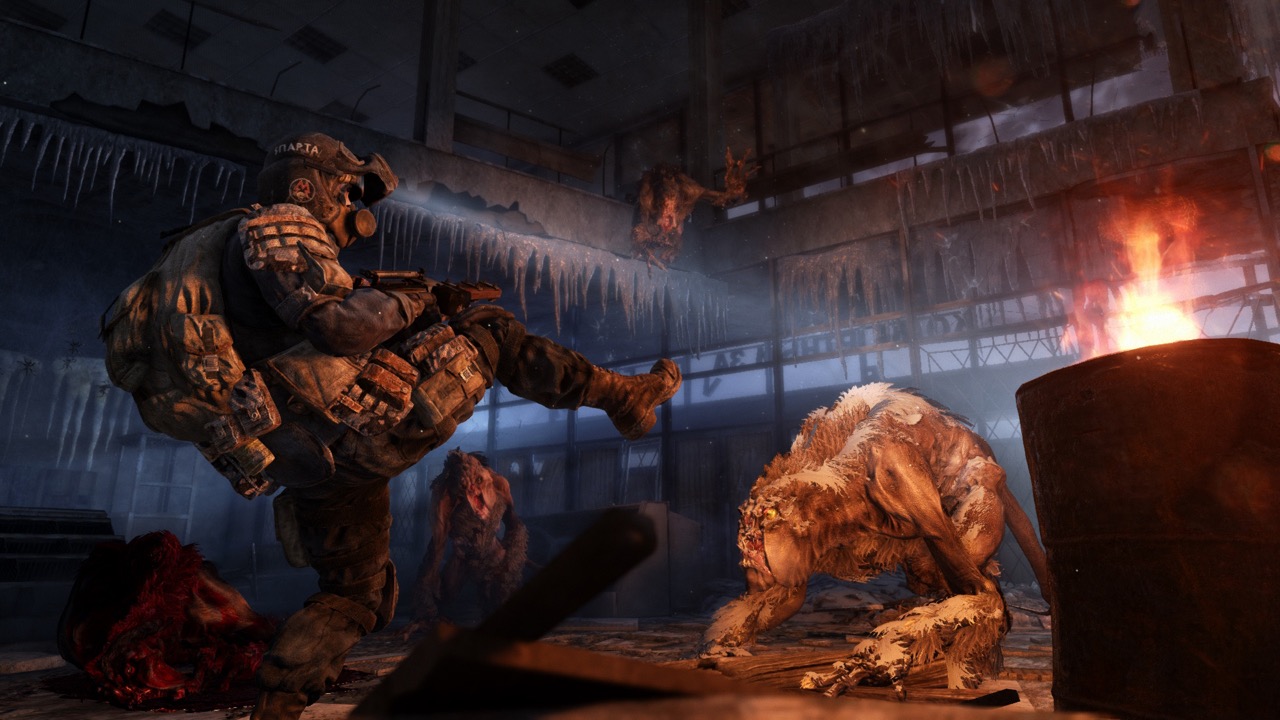 Not sure that boot is going to do enough damage there soldier.
Metro 2033 Redux trailer
Do not play this game at night. Trust me. A stealth-survival shooter, Metro 2033 takes place in a post-apocalyptic world, one that will seem very familiar to long-time Fallout players. Set largely in Moscow's underground metro system, you'll hunt down monsters, humans, and mutants. , If that's not enough, you'll also have to make sure you have enough oxygen, and destroy a new menace threatening to annihilate the whole world. Its horror elements make this game really sing, so be sure you can handle it before you start playing.
14. Cyberpunk 2077 (PC / PS4 / XBOX)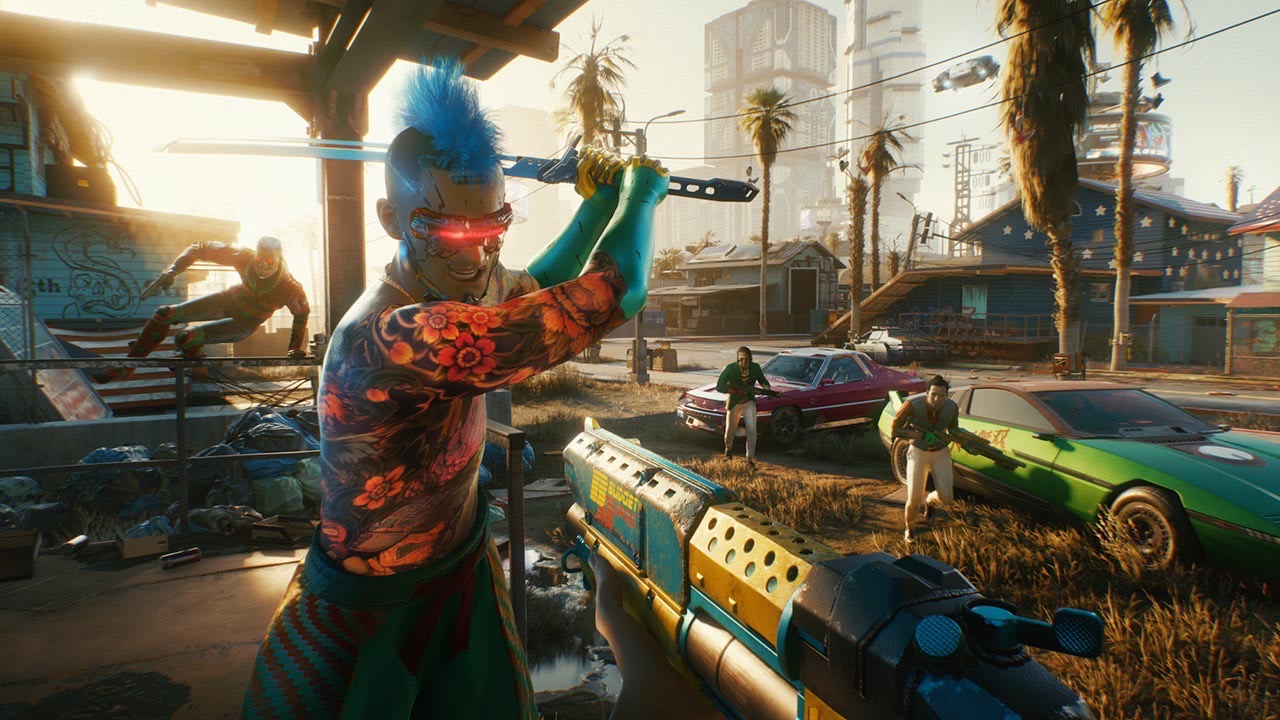 Cyclops really got tatted up, huh?
Cyberpunk 2077 trailer
Unless you lived under a rock for the last ten years, you've heard about Cyberpunk 2077. The newest game from CD Projekt Red, Cyberpunk 2077 takes place in a 1980s-inspired future, where everything is neon, and corporations control the world. While it received some bad reviews when it first came out, Cyberpunk 2077 has only gotten better with time. Fallout fans will enjoy the tight gunplay, great stealth, tremendous dialogue options, and fully fleshed-out skill trees. The game is lovingly detailed, and full of mysteries to explore. Everyone needs to give this one a shot.  
13. State of Decay 2 (PC / PS4 / XBOX)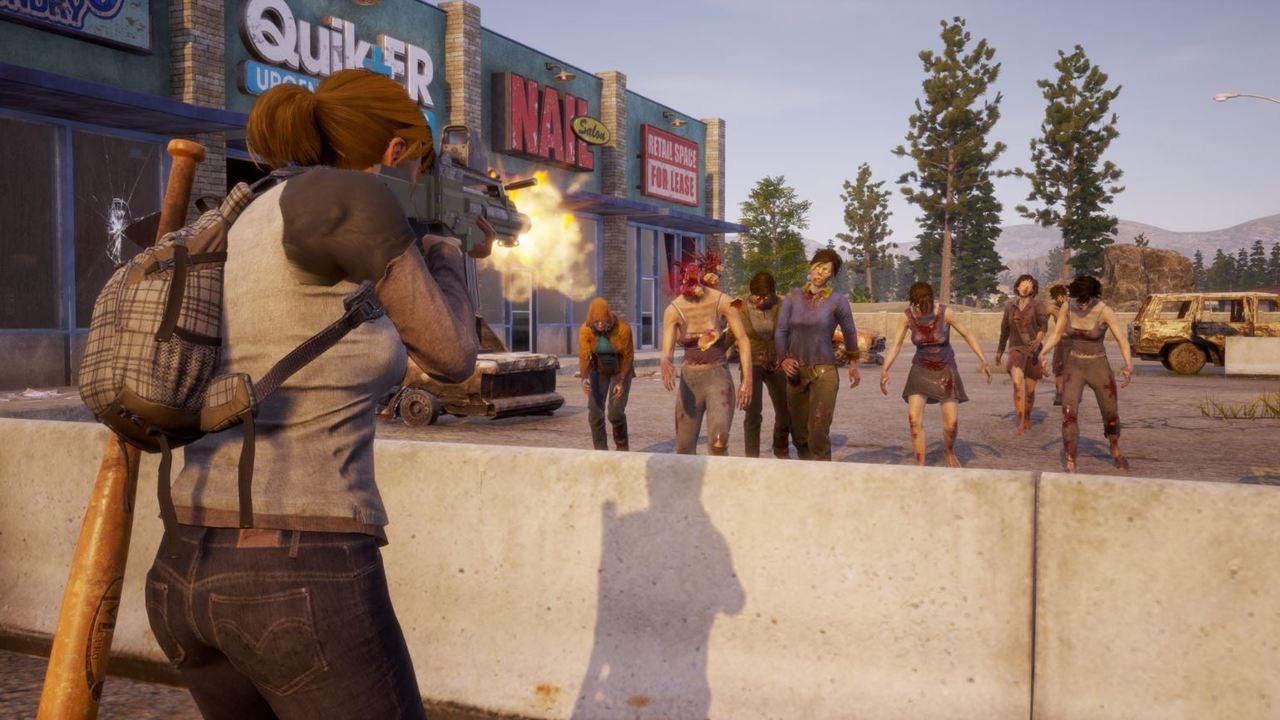 Seems like a pretty tiny backpack given the situtation.
State of Decay 2 trailer
Think you could survive if a zombie apocalypse happened? Are you sure? State of Decay 2 will put your delusions of grandeur to the test. A zombie survival and base-building game, State of Decay 2 will appeal to fans of Fallout 4's construction mechanics. They'll also enjoy its post-apocalyptic setting.. The combat is wonderfully balanced and an integral part of the experience. State of Decay 2 is a perfect game for those looking to test, or improve, their zombie apocalypse survival skills.
12. The Last of Us (PC / PS4 / XBOX)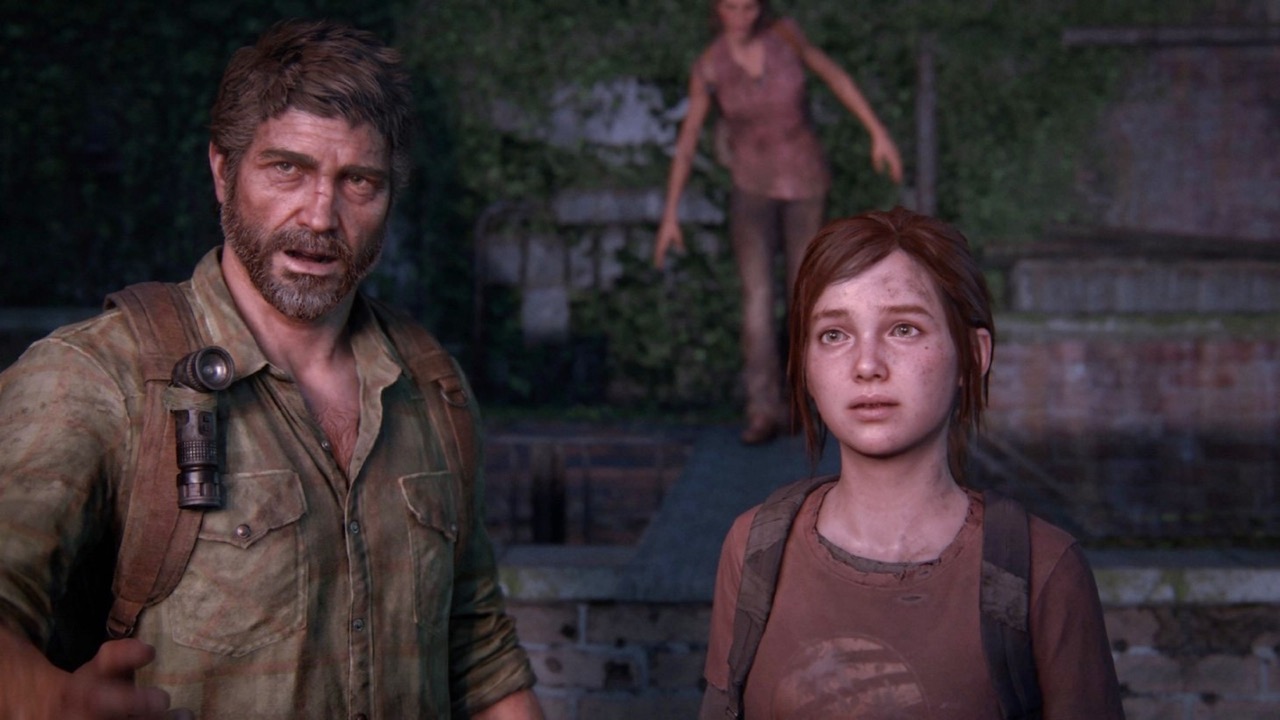 Nothing like some Daddy/daughter bonding time when there's a zombie right behind you.
The Last of Us Trailer
A new hit game in the post-apocalyptic genre, The Last of Us combines great storytelling with wonderful world-building and fantastic gameplay. A great new series, The Last of Us, and The Last of Us Part II provides Fallout players with a meaty duo of games to sink their teeth into. In TLOU you fight cannibals while escorting a young girl across the United States. The stealth aspects of the game are quite excellent, as is the shooting, both of which will delight long-time Fallout players. Just be prepared to bring some tissues, as this game's story will have you bawling by the end.
11. Elex (PC / PS4 / XBOX)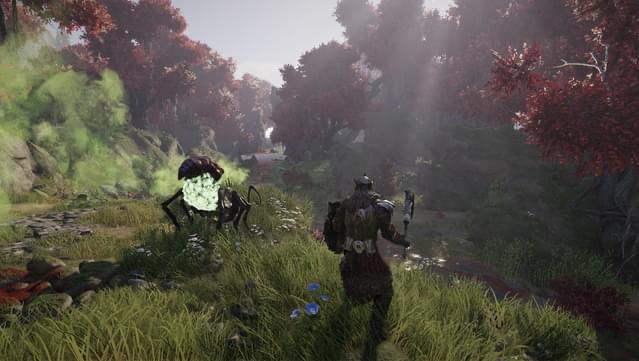 Green mist coming out of a spider? That can't possibly be good.
Elex trailer
Ever wanted to destroy a medieval knight with a laser beam? Then this is the game for you. A bit of a hidden gem, Elex takes the best of Fallout's science-fiction world and transports it back to the past. Combining magic, post-apocalyptic themes, medieval settings, and guns, Elex does it all. Even more impressively, it does it all well. There are plenty of factions for you to join, and even more options for how you complete your quests. A fascinating game for those looking for a fresh take on the post-apocalypse.
10. Death Stranding (PC / PS4 / XBOX)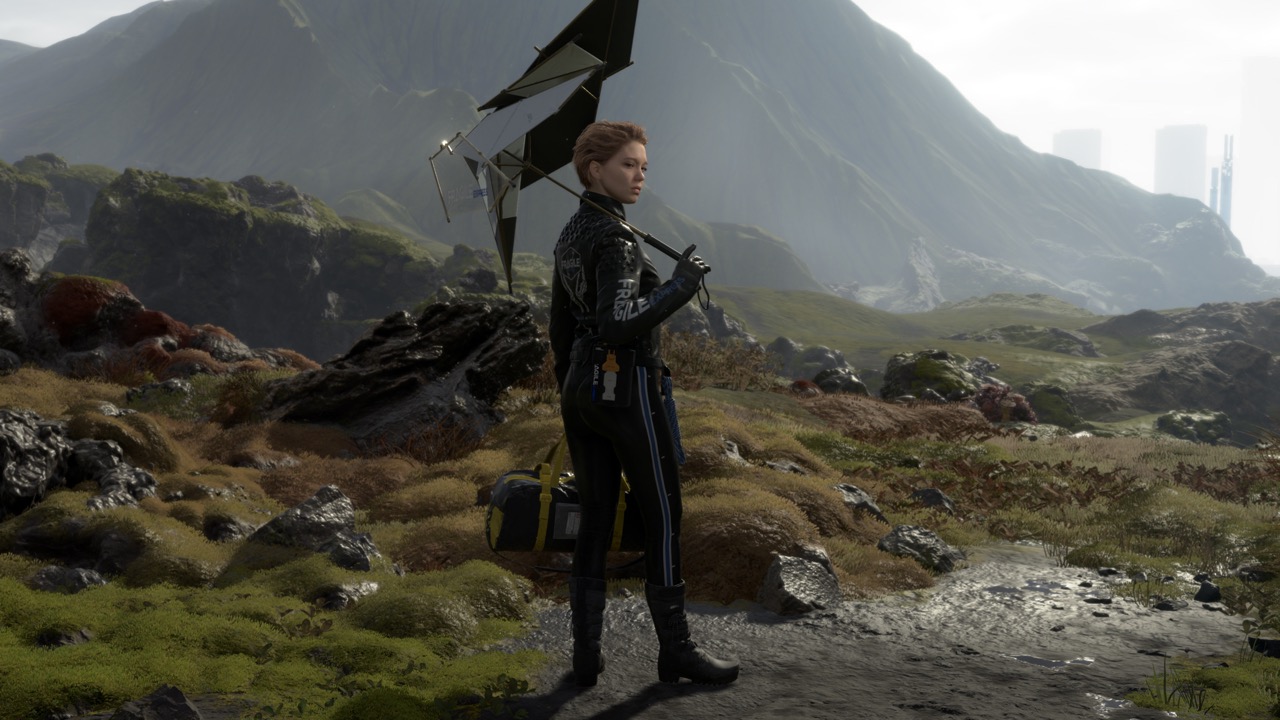 Not sure that umbrella is really going to get the job done.
Death Stranding trailer
A game from legendary game director Hideo Kojima, Death Stranding is about delivering packages after the apocalypse. It's also about having to fight off otherworldly creatures and cult devotees as you try to reconnect the world. Death Stranding's spooky setting, creepy mysteries, and advanced multiplayer system create an entirely novel world for Fallout players to enjoy. A truly new type of game, every gamer should play Death Stranding as soon as they possibly can.
9. Wasteland 3 (PC / PS4 / XBOX)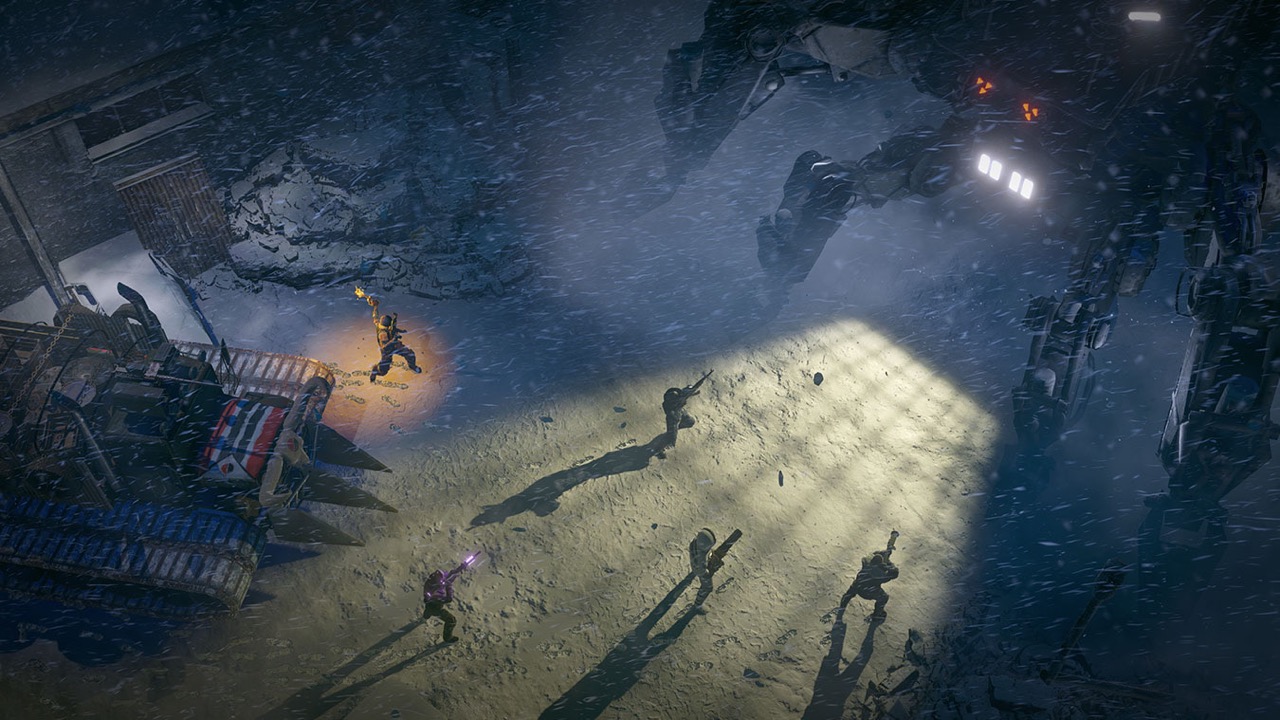 Yes, that is the spider tank from Wild, Wild, West.
Wasteland 3 Official trailer
Wasteland 3 proves that Colorado isn't just about skiing, hiking, and enjoying the outdoors. It's also about surviving in the face of insurmountable odds. This isometric turn-based RPG/shooter is great for fans of the original Fallout. The third in the Wasteland series, this game tasks you with either fomenting revolution or holding up an existing tyrannical ruler. Not an easy choice to make. It combines a great plot with excellent strategy elements and fantastic character development. A truly wonderful game.
8. S.T.A.L.K.E.R.: Shadow of Chernobyl (PC / PS4 / XBOX)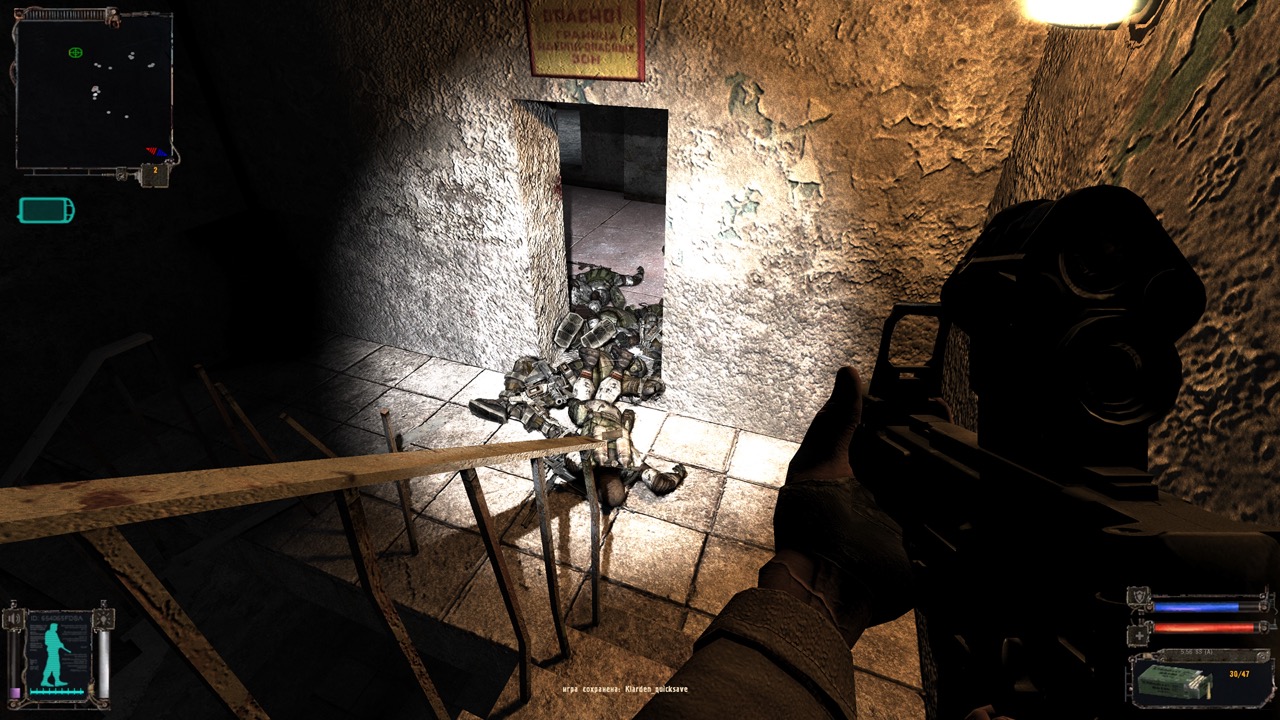 Do not go into the light.
S.T.A.L.K.E.R. trailer
In the world of S.T.A.L.K.E.R. Chernobyl explodes twice. Something you never want to happen. Taking place in the aftermath of the second disaster, S.T.A.L.K.E.R, a horror-survival shooter, forces you to fight against mutated humans, animals, and a whole host of other deadly creatures. Fallout players will love the multiple endings and non-linear storytelling that are hallmarks of the S.T.A.L.K.E.R series. This game is set in a fully-fleshed-out world for you to explore and enjoy. A great game to sink hundreds of hours into.
7. RimWorld (PC / PS4 / XBOX)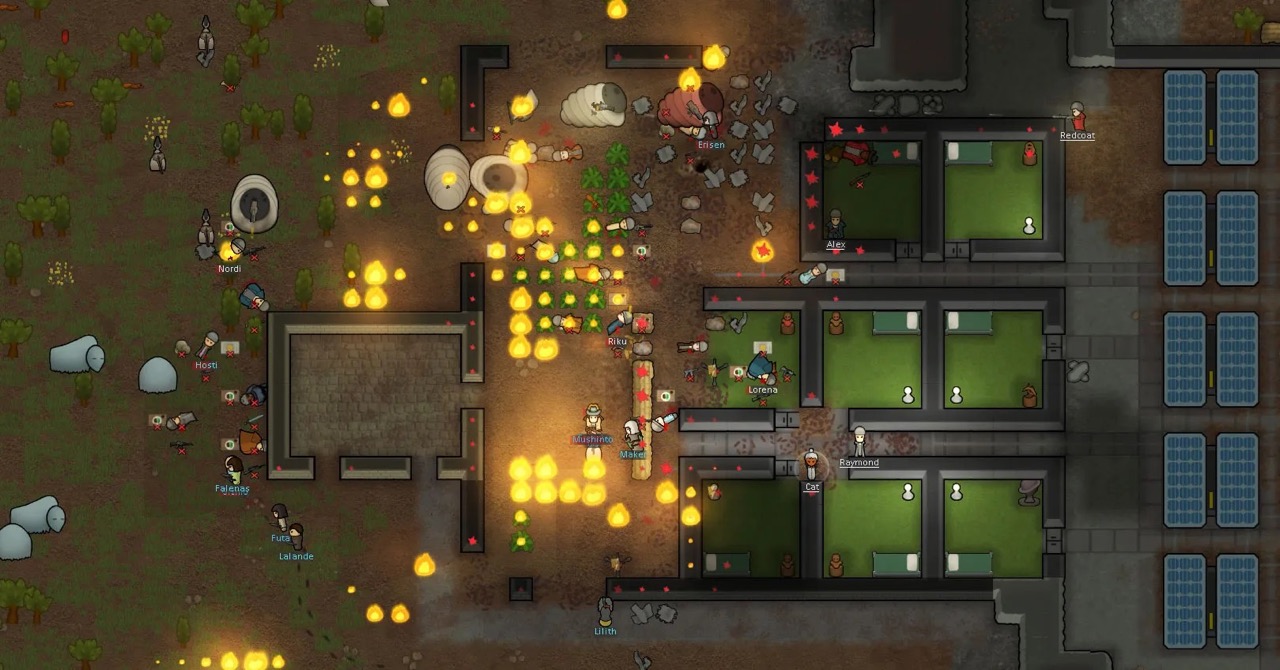 Like StarDew Valley, but far far into the future.
RimWorld trailer
Did Fallout: Shelter capture your imagination? Did building your base in Fallout 4 take up hours of your time? Say no more. RimWorld is the game for you. A smaller indie game, RimWorld takes you into a procedurally generated future, where you're tasked with constructing a spaceship. This may seem like a simple premise, but RimWorld offers hundreds of ways to complete the job, and many challenges to overcome along the way. Building a spaceship is not as easy as it may seem. Give this game a whirl right now.    
6. Disco Elysium (PC / MacOS)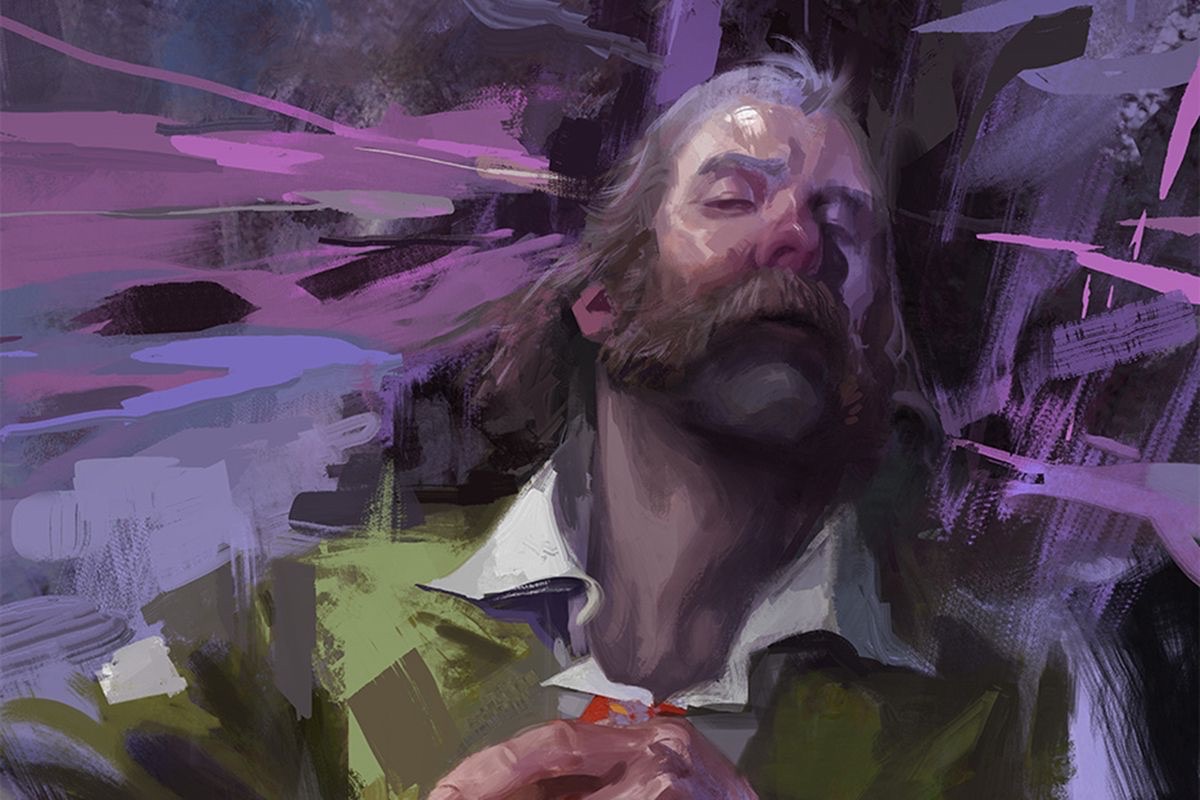 This guy is having a good time for sure.
Disco Elysium Launch trailer
This top-down story-driven game about a detective in a war-torn city is perfect for fans of the original Fallout series. Its lush art, incredible voice-acting, and granular RPG mechanics will scratch that Fallout itch in no time. Its thousands of choices, notoriously tricky skill trees, and many different endings have turned this into a new cult favorite. Now is the perfect time to pick it up, as 2021 saw the release of a new expanded edition for the game. A great one for those who would rather try to talk their way out of situations than pull out a gun.
5. Mad Max (PC / PS4 / XBOX)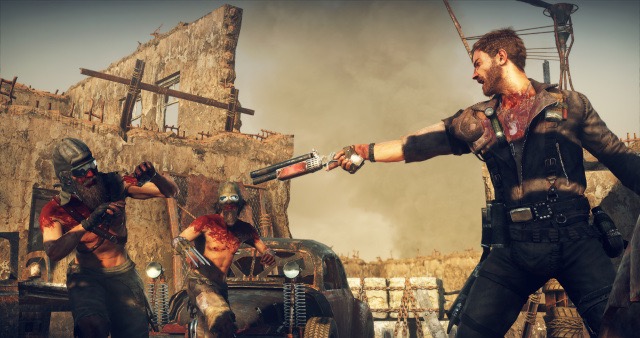 "I said I wanted a SPARKLING water."
Mad Max trailer
If you haven't played this game yet you should be furious. Based on the hit series of movies, in Mad Max you drive across an apocalyptic desert, trying to find water, and destroying enemy camps. Its beautiful graphics and excellent fighting will really appeal to fans of the Fallout series. Mad Max's emphasis on vehicular combat is a fresh take on the shooter RPG genre. In no time you'll be souping up your car, making it faster, and stronger, as you progress through the story. It's just as exciting and faced-paced as Mad Max: Fury Road.
4. Rage 2 (PC / PS4 / XBOX)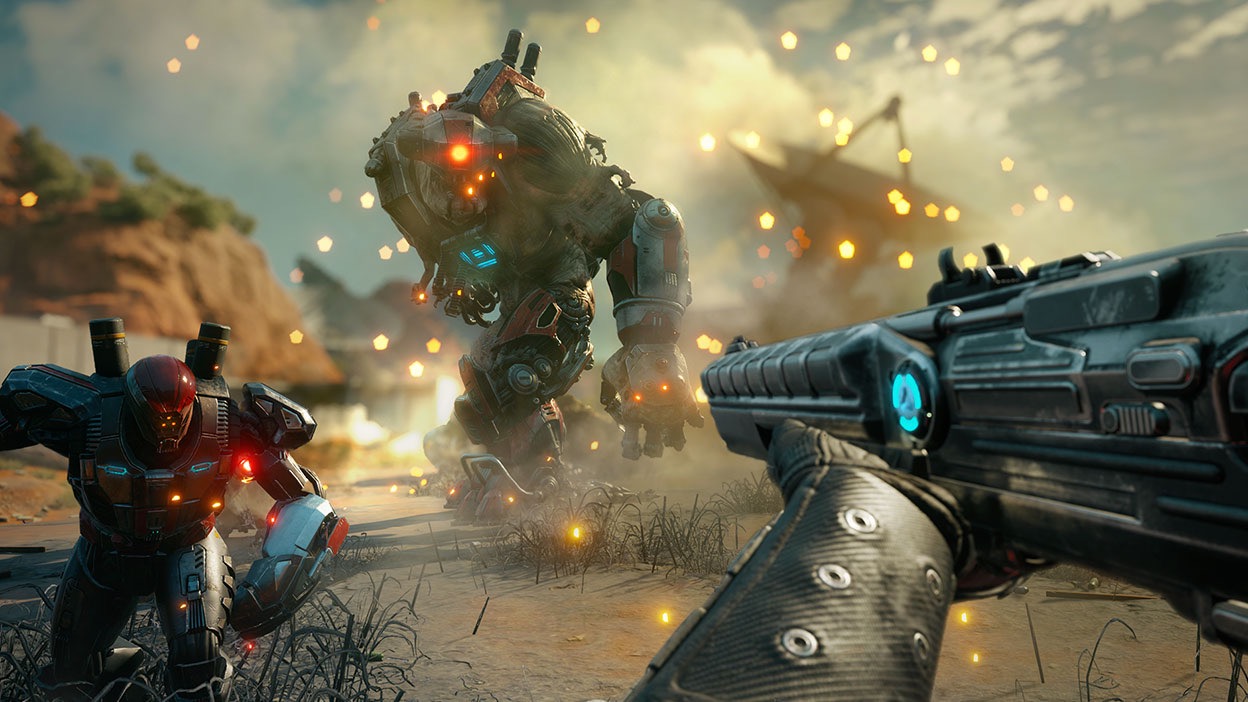 "So are you guys Autobots, or what's your deal?"
Rage 2 Official launch trailer
While most of the games on this list take place after the apocalypse, this game takes place during it. An RPG with an emphasis on shooting and skill-building, Rage 2 checks all the same boxes as Fallout. You inhabit a fantastically designed open world, playing as a Ranger named Walker. You need to fight to survive, killing the bandits and mutants who sprang up in the wake of an asteroid hitting Earth. A great physics engine makes the fighting some of the best in any game out there. Go try it out now.
3. The Outer Worlds (PC / PS4 / XBOX)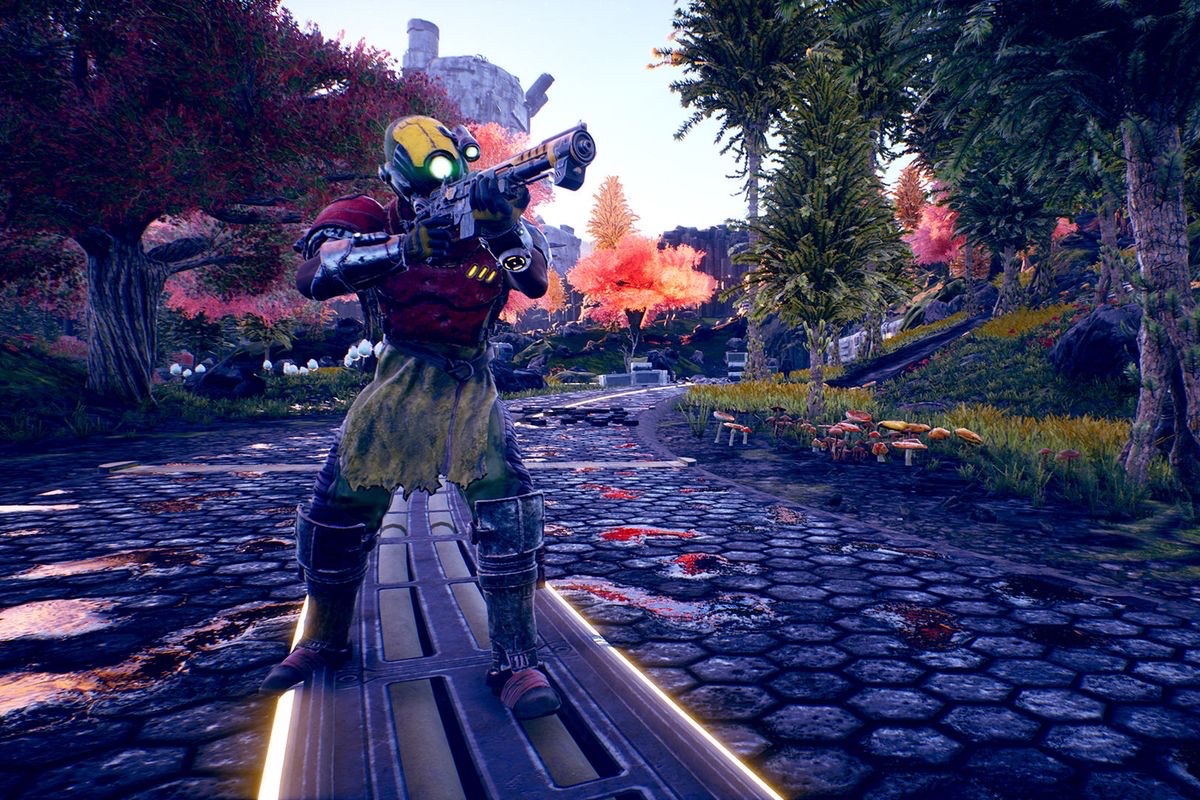 Even outer space colonies have fashion shows.
The Outer Worlds trailer
One of the best new releases, this team-driven RPG tasks players with surviving in a series of corporate-controlled outer-space colonies. Its story of toppling greedy CEOs, and its retro-influenced animation style will be instantly familiar to Fallout fans. In The Outer Worlds your choices, big and small, can change whole sections of the plot, making each play-through completely different. Great story, well-developed characters, and interesting setting all make this game a new classic.
2. Borderlands 3 (PC / PS4 / XBOX)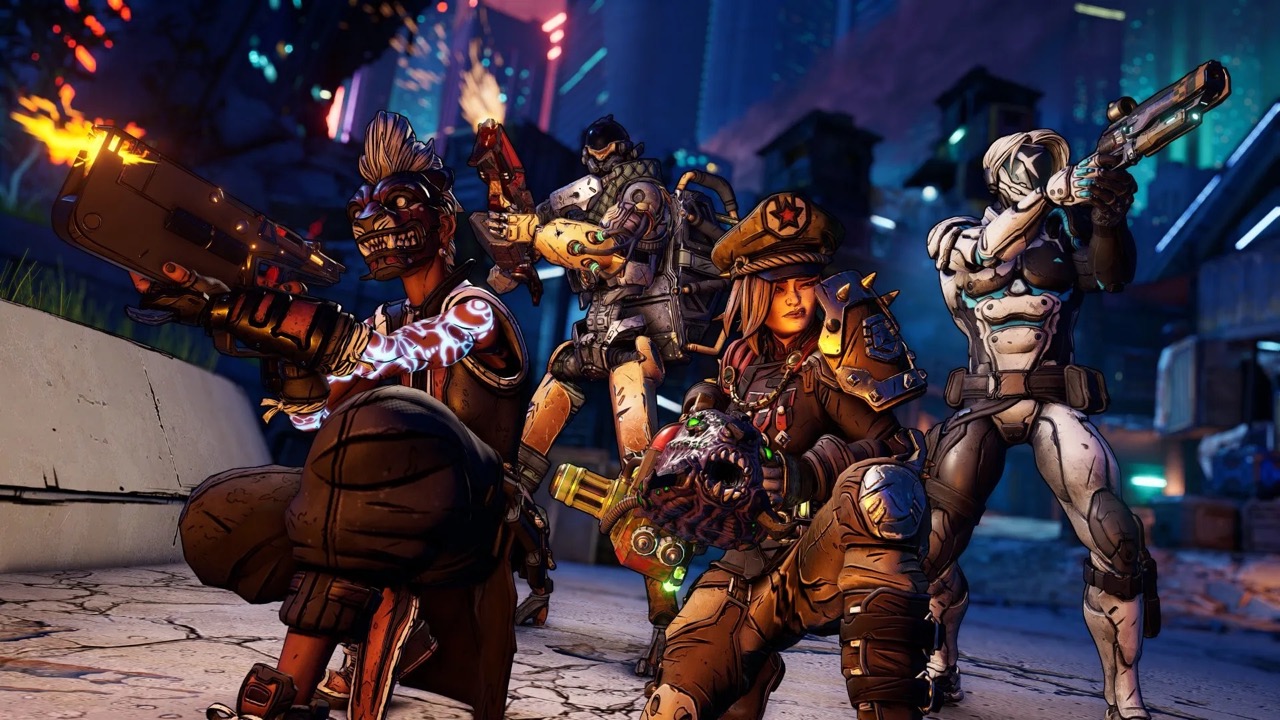 Just you and some pals posing for the gram.
Borderlands 3 Official E3 trailer
Known for its art and gonzo humor, Fallout fans will love the Borderlands series. Borderlands 3 is one of the biggest, loudest, and best games Gearbox has ever made. A looter-shooter from the beginning, Borderlands 3 is all about collecting the baddest, raddest, and most powerful guns you can find. Along the way maybe you can save the universe, if you want to. Fallout fans will come for the characters and the art design, and stay for the well-crafted bosses, and great story.
1. Far Cry: New Dawn (PC / PS4 / XBOX)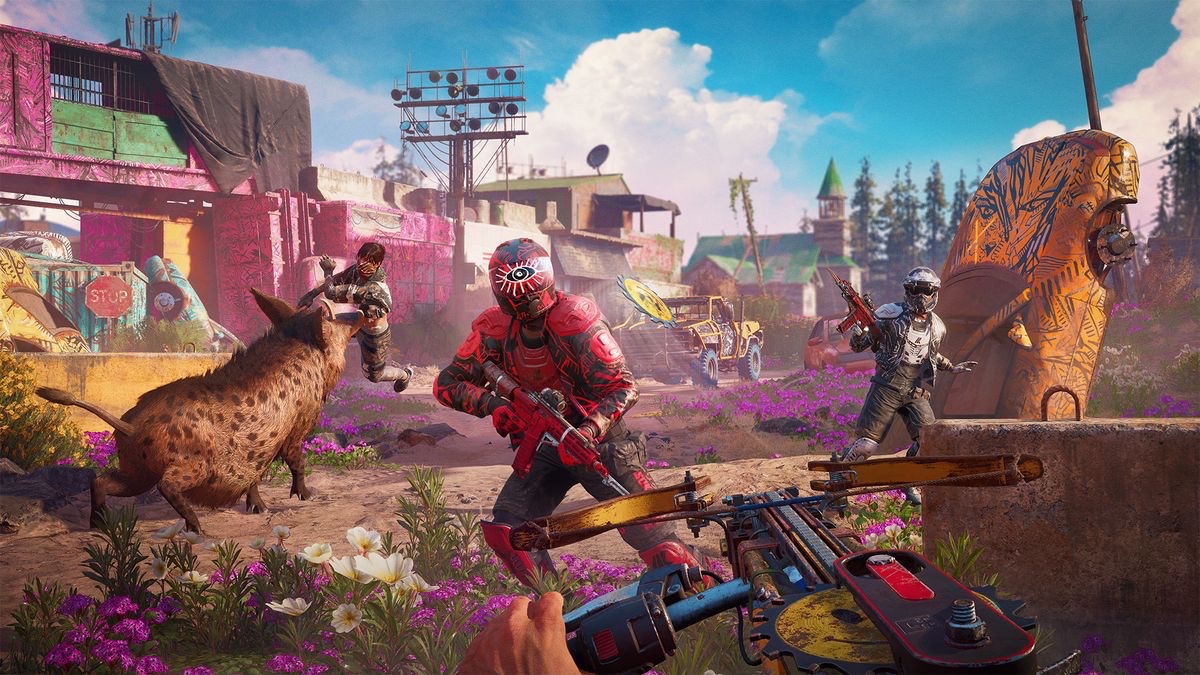 Wilbur really went through a transformation after Charlotte left him.
Far Cry: New Dawn trailer
One of the newest entries in the long-running Far Cry series, New Dawn takes you into a post-apocalyptic Montana full of gorgeous scenery, psychotropic drugs, and enough guns to last several lifetimes. Fans of Fallout's crafting systems will love the weapon construction bench, as well as the base building aspects of New Dawn. In addition to great shooting mechanics, New Dawn also has a great story of trying to survive in the face of impending disaster. A wonderful sense of humor brings the whole thing together. A must-play.
You may also be interested in:
Image Gallery