Valorant: How To Unlock Agents
Updated: 27 Nov 2022 8:20 pm
Don't just use Sage! Come on, it's time to expand your agent pool!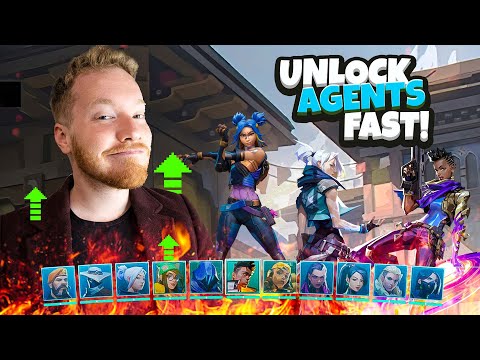 You are given your first five agents–Brimstone, Jett, Sage, Sova, and Phoenix–after completing the tutorial at the start of the game. Two more agents become available for recruitment when you reach levels 5 and 10. But as you progress and get familiar with them, you may need to unlock more agents and expand your agent pool.
Valorant follows a tier-based leveling system in activating an agent's contracts. There are two ways to level up a tier: pay or grind.
Grinding for free:
Step 1: Click on the Agent tab beside the Ignition Battle Pass. 
 
Step 2: Choose an agent to unlock, and "Activate" the contract.

Step 3: Level up the tiers by earning in-game XP; you can do this by playing any game mode (Competitive, Unrated, Spike Rush, Deathmatch, or Replication). Reaching level 5 will unlock the agent.

Pro-tip: complete daily and weekly missions for faster XP farming.

Purchasing tiers:
If you don't have the luxury of time to unlock by grinding or you can't just simply wait to try out the newest agent, you may want to instantly unlock them by spending Valorant Points (VP), an in-game currency acquired by paying real money. Leveling up each tier costs 200 VP, so you need to play 1,000 VP for an instant agent.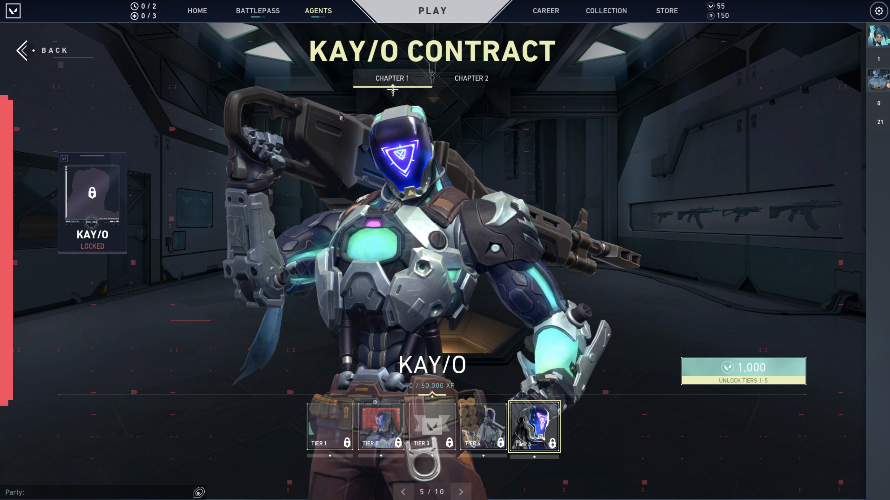 The two options above have their own pros and cons, but the bottom line is they require resources: either time or money. Choose wisely and don't forget to enjoy!
You may also be interested in:
Image Gallery