[Top 5] Valorant Best Ghost Skins That Look Freakin' Awesome
Updated: 19 Jan 2022 8:58 am
Top 5 ghost skins for Valorant from average to best
The Ghost is a pistol that is very reliable in long-range fights. It has a great 1-tap potential in decent range against its counterpart - the classic. The Ghost is a very powerful pistol in the right hands and it can do severe damage, especially when aimed at the head. Let's look at the skins that Riot games graced the ghost with.
5. Infantry Ghost
The infantry ghost has a design that's inspired by a real-world war 2 weapon. To be exact, the infantry ghost is inspired by the Luger pistol. The aspect that makes it cool is that:
 great in-game feel
 a bang for its buck
This is one of the most distinctive sets that arrived in Valorant. You don't want to miss out on getting this ghost skin. It has no effects but the feel in-game is clean as it looks. It only costs 875 VP to look cool and clean!
4. Recon Ghost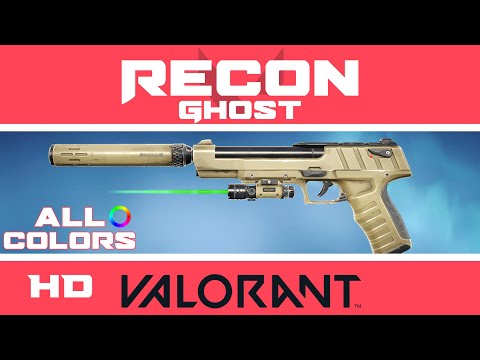 It's like Valorant and Call of Duty combined into one set. The recon ghost has no effects, but it sure looks cool and amazing. It has:
a cool equip animations
random attachments coming out from the gun every time you purchase it
an awesome sound it makes whenever you make a kill
Looking cool has never been this affordable! For only 1775, you will feel a new type of game whenever you use this skin!
3. Tethered Realms Ghost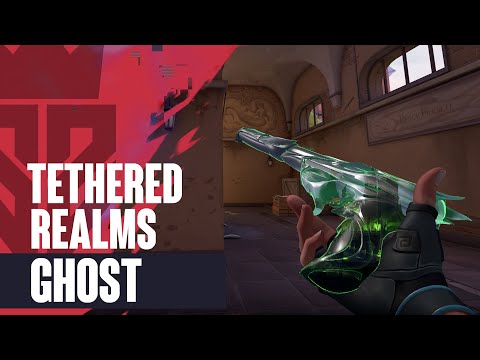 This is the first skin in valorant that changes into depending on where you are on the map. The tethered realms ghost is one of the coolest ghost skins that exist, for its simple and cool design. The effects of the gun are:
 changes the skin theme from sovereign to forsaken
 awesome in-game feel
 clean glass finish
It shows two worlds in a gun, which is why this ghost skin has a price of 1775. It's definitely a must-have for people.
 
2. Magepunk Ghost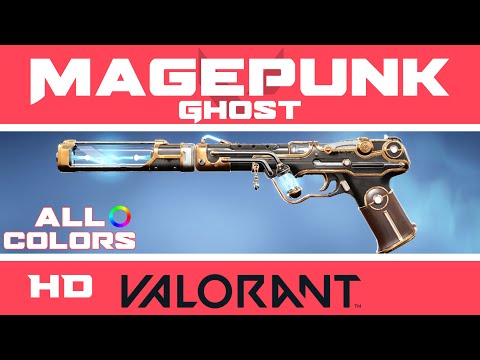 This ghost skin hits hard - from the design of it to the feel in-game. I mean, may we say more? Just look at it for yourself. People are going crazy for its:
cleanest shooting sound
awesome finisher
great feel in-game
Having this kind of skin has the expectation of a higher price range, but it's not. It only costs 1775 and a few radianites for its effects.
1. Sovereign Ghost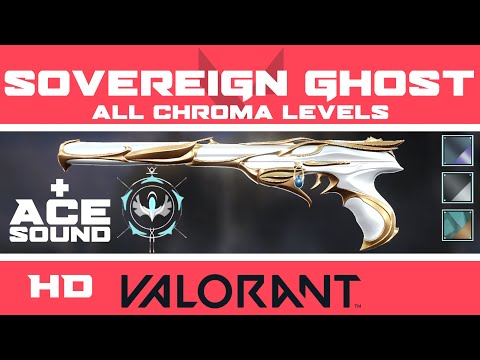 Having the sovereign ghost in your arsenal makes you feel like you are royalty. It has the same reputation as the prime skins of the game. Out of the sovereign bundle, the ghost and the marshall stood out for the players for its:
 clean animation
 clean variety of colors
 an awesome finisher to top it all off
The skin costs 1775 to have that feeling of royalty in the game. Oh, add some radianites for its effects as well. So buy it, and go pop some heads!
Also be sure to read:
Image Gallery