[Top 15] Sims 4 Best Pet Mods For Pet Lovers
Updated: 07 Jan 2023 4:55 am
"Woofum"
Top 15 Sims 4 Best Pet Mods For Pet Lovers
If you enjoy having pets in real life, you'll probably enjoy doing so in games as well. Fortunately, The Sims 4's Cats and Dogs expansion pack lets you own your preferred pet animal. Here are some of the best pet modifications for all of you pet lovers out there because, of course, you can't play The Sims without mods to improve your gameplay.
15-My First Friend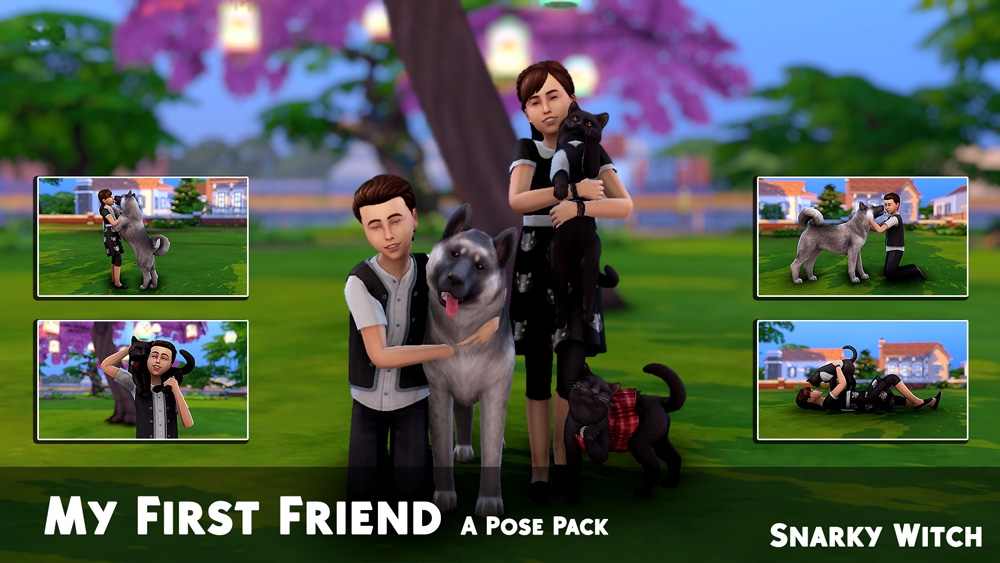 This mod lets Sims be able to pose with their pets! There are a total of 5 different kinds of poses to use.
Better photos and family photographs result from this patch since Sims can now pose with their pets. Because this is intended for children, the name is ideal for photographing their first animal companion.
What's Fun About My First Friend: 
This mod pack is used with Sim kids, cats, and big dogs.
A group pose can be done with 2 kids and 3 different pets.
Sim children can pose for photos with their pals and their respective animals.
Bonus: The creator has a pose pack of a child playing and bonding with a New Kitten.
Mod features:
Each pose has a thumbnail and description so you can know what to expect.
Of the five positions, four pairs feature a child and a pet, including two for dogs and two for cats.
This mod needs the Wonderful Whims mod and the Cats and Dogs extension pack.
Get this mod here.
14-Working Pet Water Bowls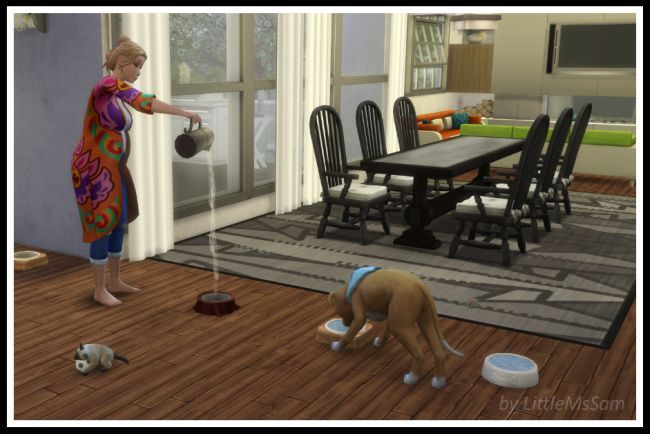 With the addition of water bowls, this mod expands the collection of pet accessories. Water is a necessity for eating, and thanks to this mod, your dogs won't have to drink from puddles or the bathroom.
Giving animals a spot that is specifically designated for drinking from makes pet ownership seem more realistic.
What's Fun About Working Pet Water Bowls:
Pets drink automatically so you don't have to command them to do it.
A realistic feature is that it has an effect on the pet's bladder.
Another feature is pets will get the urge to drink after a walk or after eating food.
There are 3 kinds of water bowls for players to buy.
Mod features: 
Water bowls don't spoil.
Drinking from the bowl stops pets from drinking out of puddles and toilet water for 720 minutes.
There are 2 animated interactions for filling up the bowls with water and how the pets drink.
Get this mod here.
13-Pets Seasons Package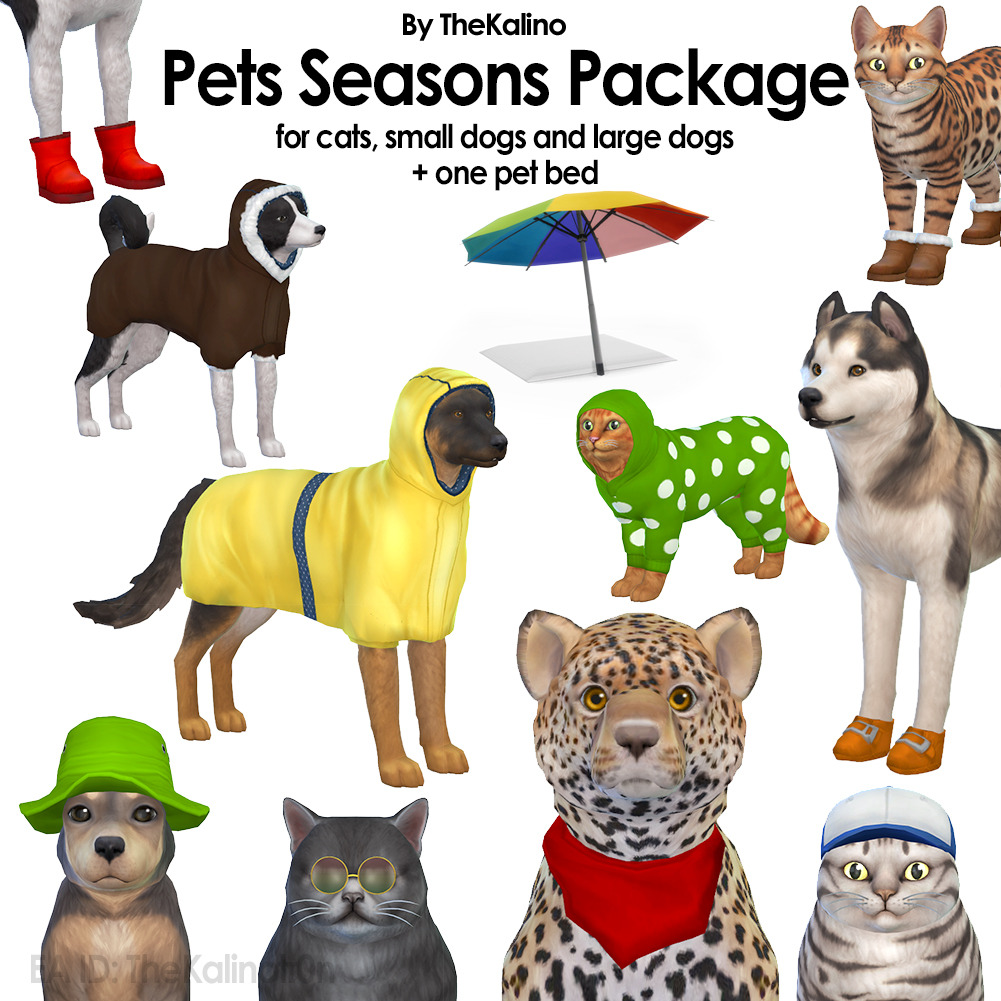 This adorable mod pack adds seasonal items for your pets. Pet lovers will enjoy this mod as they can dress up their pets with several seasonal items for summer, spring, fall, and winter.
What's Fun About Pets Seasons Package: 
Both cats and dogs, small and large dogs, can use this mod.
Along with some clothing items, there are also shoes for your pets.
There is a beach bed which really is a pet-sized beach umbrella.
Mod features: 
There are hats, caps, scarfs, and sunglasses
There are two new outfits for large and small dogs and one for cats
The mod also adds three new shoes
Get this mod here.
12-Dragons Packages (Large Dogs)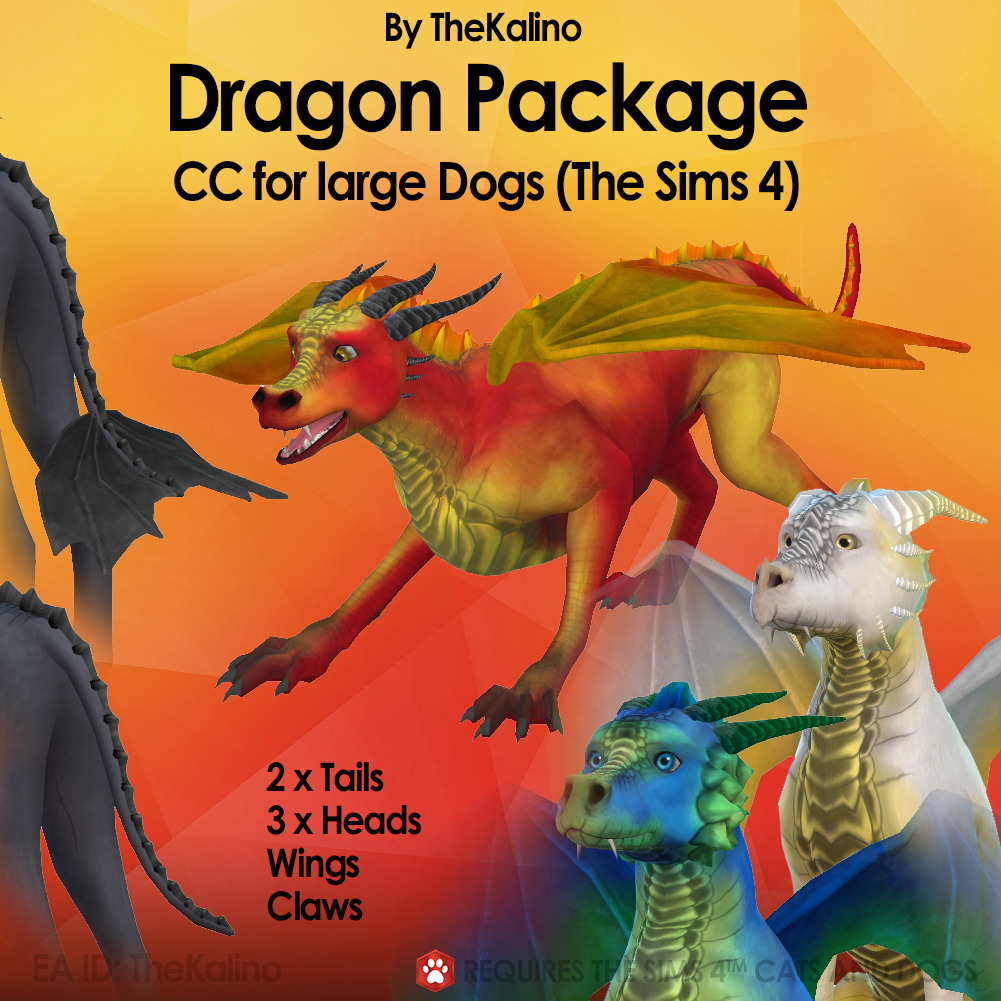 If you love dragons, this hack will turn your pets into one! There are numerous alternatives for each piece, each with a different color option.
This mod is considered a clothing and accessory item for pets and it's made so well that you wouldn't think this was an accessory. Surprise your Sims and pets with this mod!
What's Fun About Dragons Packages: 
There are 4 dragon colors available: Blue, red, white, and dark gray.
With the different color options and styles per piece, you can customize your dragon however you like
This mod works on large dogs
Mod features: 
There are 3 different hat options, which are the head styles
There is one body cloth, which is for the wings 
There are two different tail styles and claw shoes.
Get this mod here.
11-Go for a walk with more Pets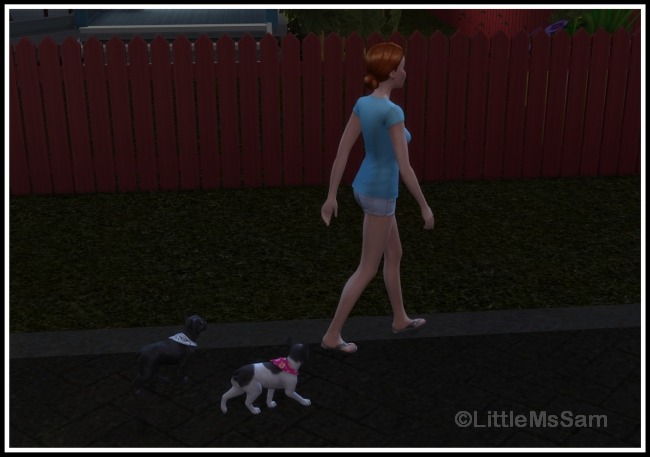 The creator of this mod developed a way for Sims to walk with several pets at one time. This mod is perfect for players who own multiple pets and want to take them on a walk at the same time. 
With this effective update, you may now take a walk with all of your pets at once rather than one at a time.
What's Fun About Go for a walk with more Pets: 
Players can choose to walk with only dogs, only cats, or a mix of the two.
There are different timing options for you to pick how long you will take your pets on a walk.
Using this mod along with the Go for a Walk with Dogs will fill up Needs mod adds a buff at the end of walks.
Mod features:
The three time options available are 30, 60, and 120 minutes.
Players can select the cats and dogs they want to stroll from the pet care pie menu.
Get this mod here.
10-Anti-Fear Training (Pets)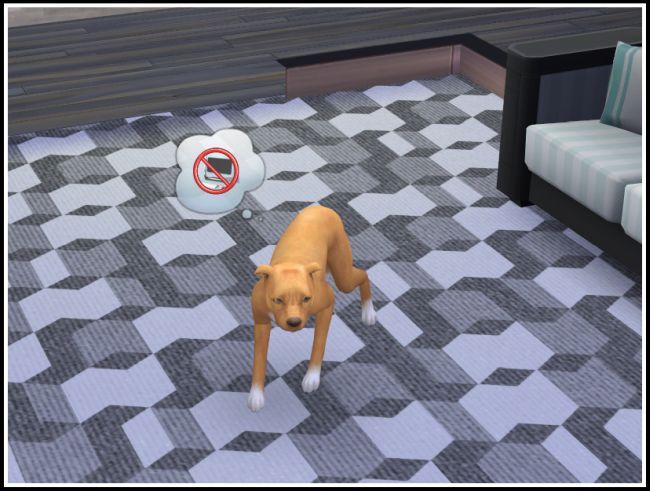 This mod allows players to train their pets to be less scared of things and become more confident. There are 16 items that pets would be afraid of, and over time, your pet can be taught to not be afraid of them anymore.
This adds still another layer of realism to the Sims game because pets becoming afraid of things is a genuine problem. But this update also gives gamers the added benefit of making training enjoyable.
What's Fun About Anti-Fear Training: 
You get a notification every time a pet reaches a new level of not being scared of an item.
Microwaves, computers, showers, toilets, and fire are some of the things that pets get less frightened of as they develop.
Depending on the trait a pet has, their learning speed will differ.
Mod features: 
There are 4 progress levels that will disable fears.
Petting your pet when they're scared causes them to lose level progress so that should be avoided.
Get this mod here.
9-Tiny Elevators For Pets
This mod adds a new elevator object for players to use. Your dogs are able to use elevators just like people. 
This developer created an elevator for pets because they are unable to ascend and descend stairs. Even though this patch is tiny, pet owners who wish their animals to be able to access other levels will find it helpful..
What's Fun About Tiny Elevators For Pets: 
This mod is helpful for both dogs and young children.
The elevators can be placed anywhere a wall is 
They can be used both indoors and outdoors.
Mod features: 
This mod needs the City Living expansion pack for the object. Then to use the Portals feature you need the Jungle Adventures game pack.
The elevator has to be placed at a distance away from the stairs so the older Sims can still find the stairs.
Get this mod here.
8-Advanced Heel Command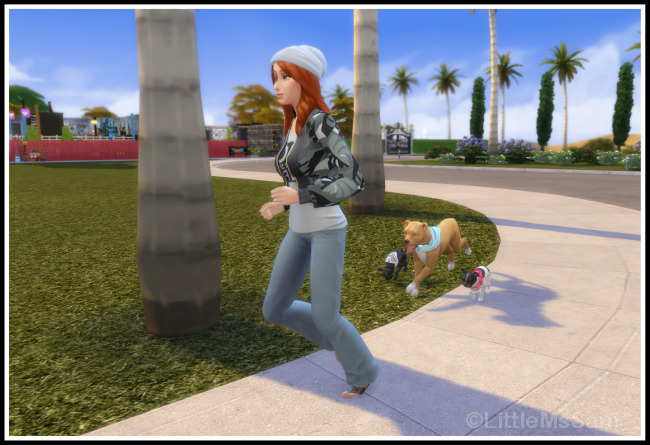 The installation of this mod has improved the Heel Command. It not only lengthens the duration of the order but also gives dogs greater motivation. 
This mod is for you if you ever want your dog to remain seated for a lengthy period of time.
What's Fun About Advanced Heel Command: 
You can use this command on up to 3 dogs at once.
The motives that get filled up are Attention and Play, Bowel, and Bladder
The Command animation has been changed to the Call over animation
Mod features: 
This mod changes the Heel Command from 45 minutes up to 24 hours.
Get this mod here.
7-Pet Eye Pack N01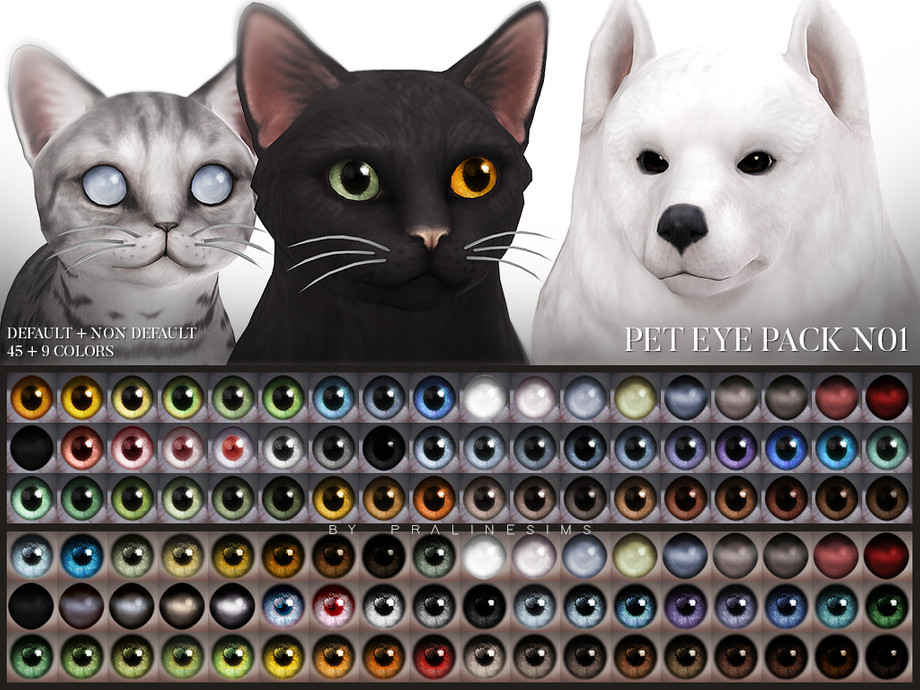 This eye pack mod, one of many, offers users a vast selection of pet eye colors to choose from.. It can be used on cats and dogs!
It's wonderful to have so many alternatives for eye color because it allows you to alter the appearance of your pets.
What's Fun About Pet Eye Pack N01: 
There are over 50 color options for you to choose from.
The colors are either default or non-default replacements.
If you enjoy this, the creator of this mod has other eye packs available for players to choose from on their profile.
Mod features: 
The mod includes 54 colors in all sorts of shades.
Get this mod here.
6-Doggie Sweaters - Small and Big Dogs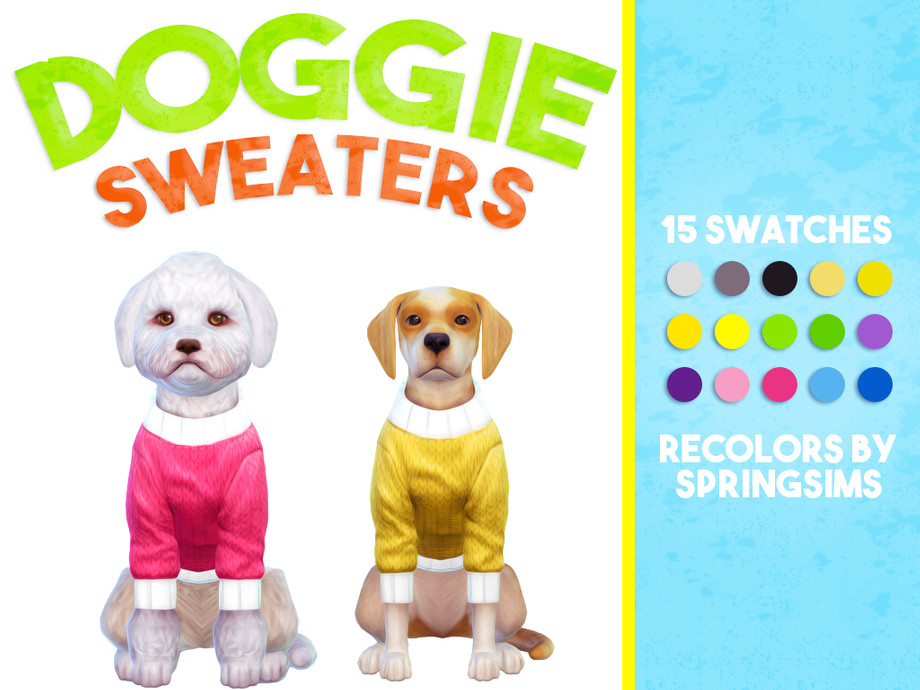 This mod adds a sweater item with solid colors for dogs of all sizes.
Perfect for the colder months, you and your pets can match by wearing cozy sweaters in a variety of colors. 
What's Fun About Doggie Sweaters: 
Your pets will look extra adorable with these new sweater recolorings.
This mod used to be divided into separate files for only little dogs or only large dogs, but for simplicity of access, they have now been unified into one.
If you enjoy this mod, the creator has many more creative mods on their profile!
Mod features:
There are 15 color swatches
Each has a custom thumbnail so you can have an idea of what it will look like
It is made for small and big dogs
Get this mod here.
5-Service Dog Collars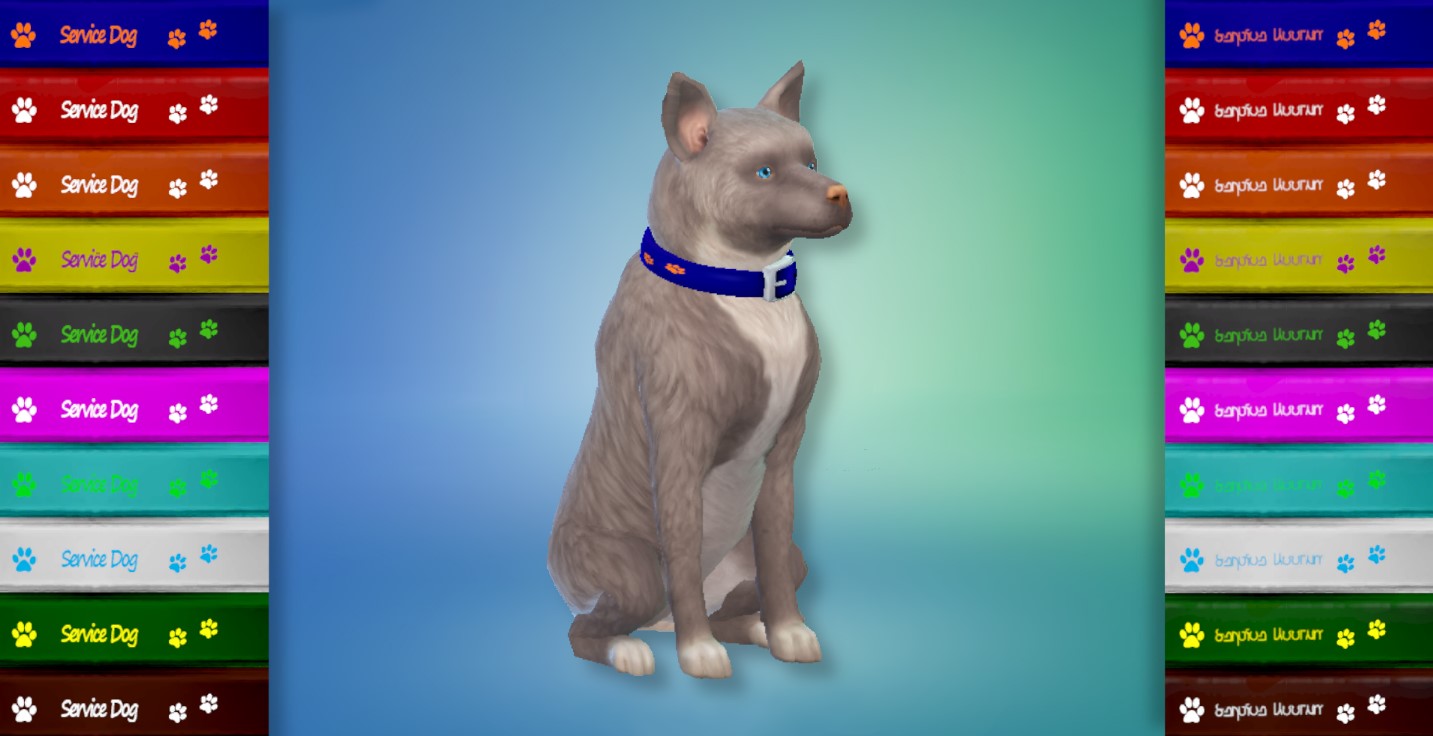 The role of a service dog is among the most beneficial duties a canine can perform. Despite the fact that they are more companions than pets, they should also have a mod made specifically with them in mind.. 
This is a recolor mod for the service dog's collars in-game. The creator was inspired by their friend's service dogs.
What's Fun About Service Dog Collars:
These collars match with the Service Dog Bandana and Harness mod that the creator also made.
Both small and big dogs can wear the collars.
It adds a nice touch to let other Sims know your dog is a Service animal.
Mod features: 
There are 20 recolor options available
The collars can either have English or Simlish on them
Get this mod here.
4-Service Cat Harness and Bandanas - Simlish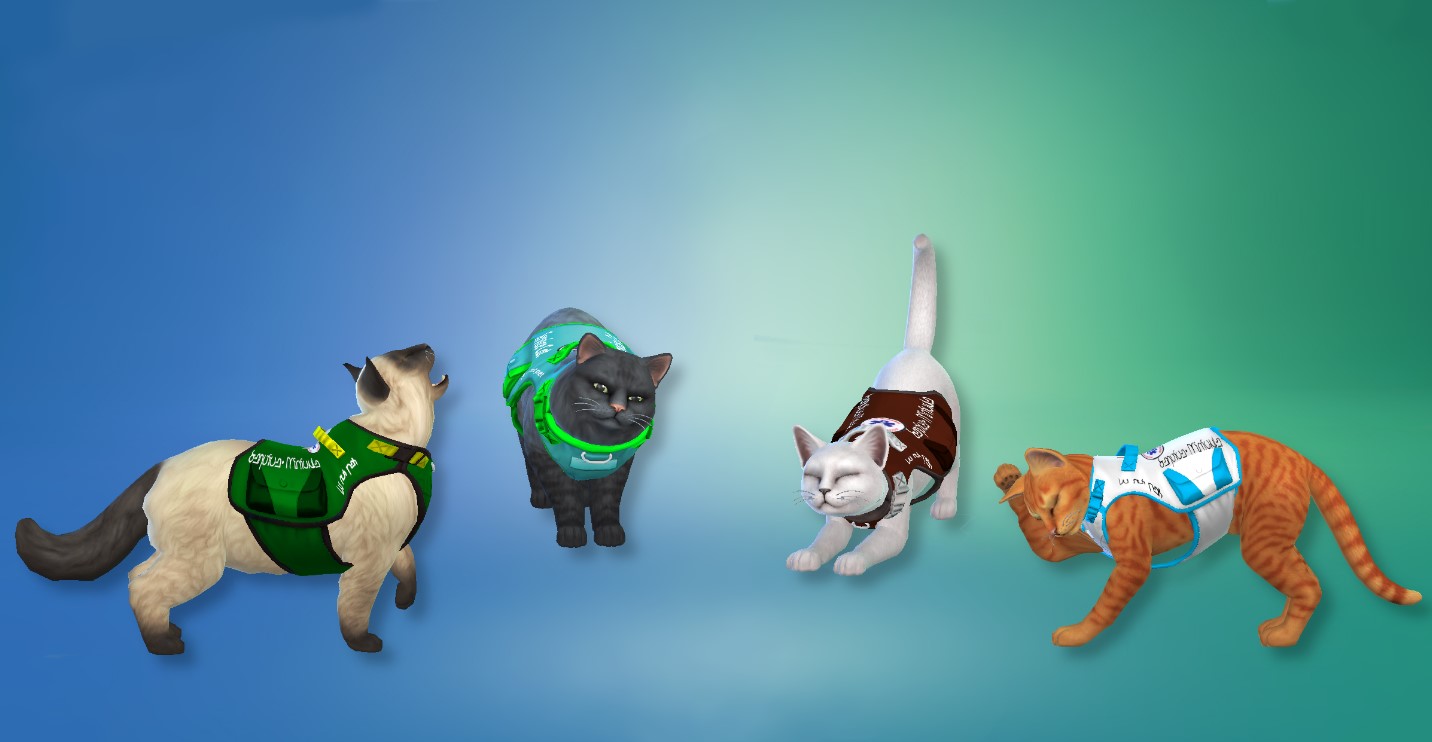 Similar to the collar mod above, this mod adds new colors to the Service Cats Harness and Bandanas.
The color choices are adorable and complement many types of cats. Additionally, it informs other Sims of the crucial role your cat plays.
What's Fun About Service Cat Harness and Bandanas: 
There are different colors for each item.
The harness has a handle for Sims to hold onto.
It can be used with adult and elder cats.
Mod features: 
6 colors are available for both the harness and bandana.
The words can be in English or Simlish.
Get this mod here.
3-Certified Breeder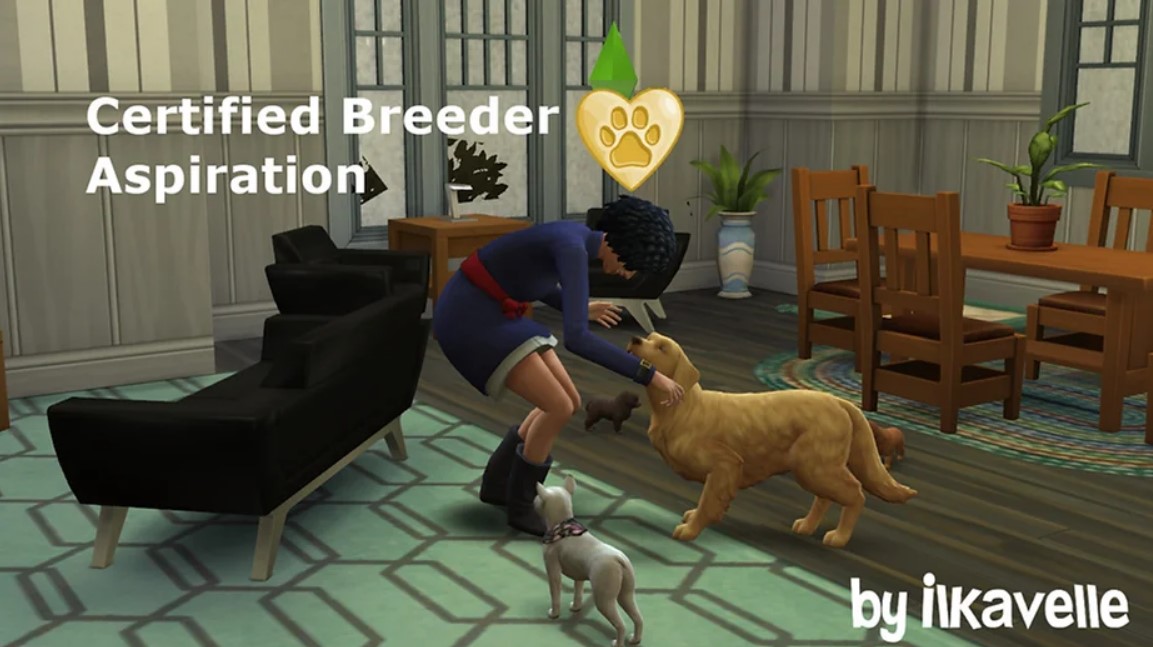 If you ever wanted to be a dog breeder, this mod is for you. It gives Sims the aspiration to become a certified Breeder.   
Just like any other skill, it takes some time to become a Certified Breeder. But it is still a fun and rewarding experience!
What's Fun About Certified Breeder: 
As you interact with your pets and complete objectives you level up.
There are 4 objectives to reach for this mod: Happy Pet Owner, Novice Breeder, Breed Club Member, then finally a Certified Breeder.
Try to reach the Super Breeder Reward Trait! Pets can be purchased for more money.
Mod features: 
It needs the Cats and Dogs expansion pack
It is available in 9 languages
Get this mod here.
2-Pet Immortality Trait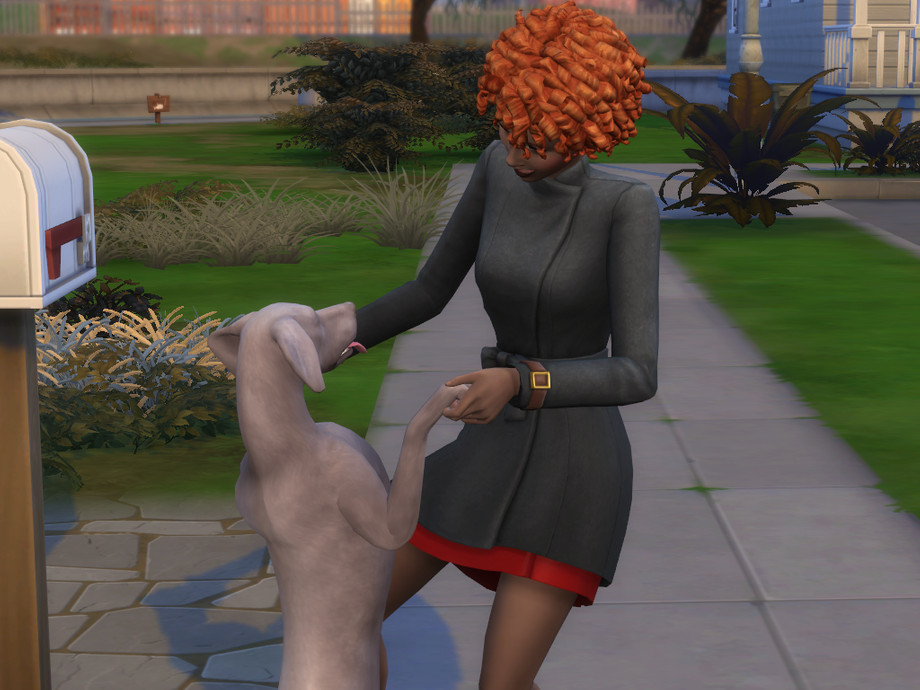 As the name implies, this mod only adds a characteristic that prevents your pets from dying, rendering them immortal.. 
Many people would prefer their pet to remain a member of the family for as long as possible, despite the fact that some may find it a little morbid to keep one pet alive indefinitely. 
What's Fun About Pet Immortality Trait: 
A pet can now survive multiple generations in one family thanks to this modification.
If your Sim is a vampire then both owner and pet can live together for a long time.
Your favorite pet will be by your side at all times.
Mod features: 
One trait is added to give pets immortality
Get this mod here.
1-My Pets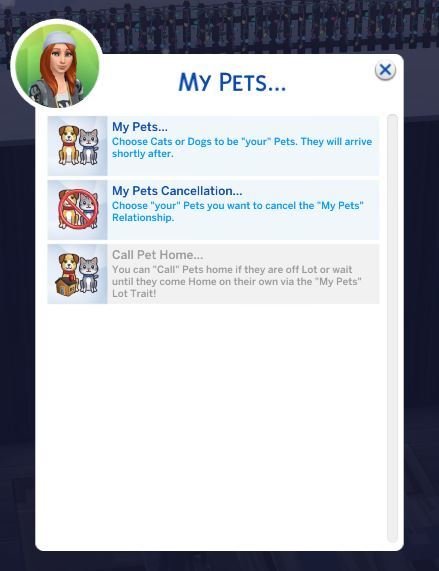 By-passing the household size restriction, this My Pets feature enables players to have a large number of pets without adding them to their home. If you ever wanted a huge family filled with pets this is the mod for you. 
What's Fun About My Pets: 
While you can only claim one pet at a time with this mod, there is no limit to the number of pets you can own.
There is the Lot Trait that makes pets come home on their own if it is off the Lot.
You can still do everything you'd normally do with your pets.
Mod features: 
A new pie menu is added with options of calling your pets over and planning outfits
Choose the pet you want
Cancel the pet relationship in favor of another
Call pet home
Get this mod here.
You may also be interested in: