[Top 5] Rainbow 6 Siege Best Ela Loadouts
Updated: 07 Feb 2023 12:59 am
I know where your drone is looking at when she's reinforcing. Behave.
One of the R6 babes. Ela is probably the most cosplayed female character in Siege. With good reason. That green short hair and hip outfit really makes her both hot and cool. But specialist Ela didn't just bring her good looks and style to Team Rainbow. Her grzmot ('thunder' in Polish) mines are one of the most effective unique defender gadgets when it comes to deterring attackers from pushing. She's also brought an assortment of weapons and attachments to the game world's best counter-terrorist team ever assembled.
5. FO-12 with Suppressor and Angled Grip + RG15 with Suppressor + Barbed Wire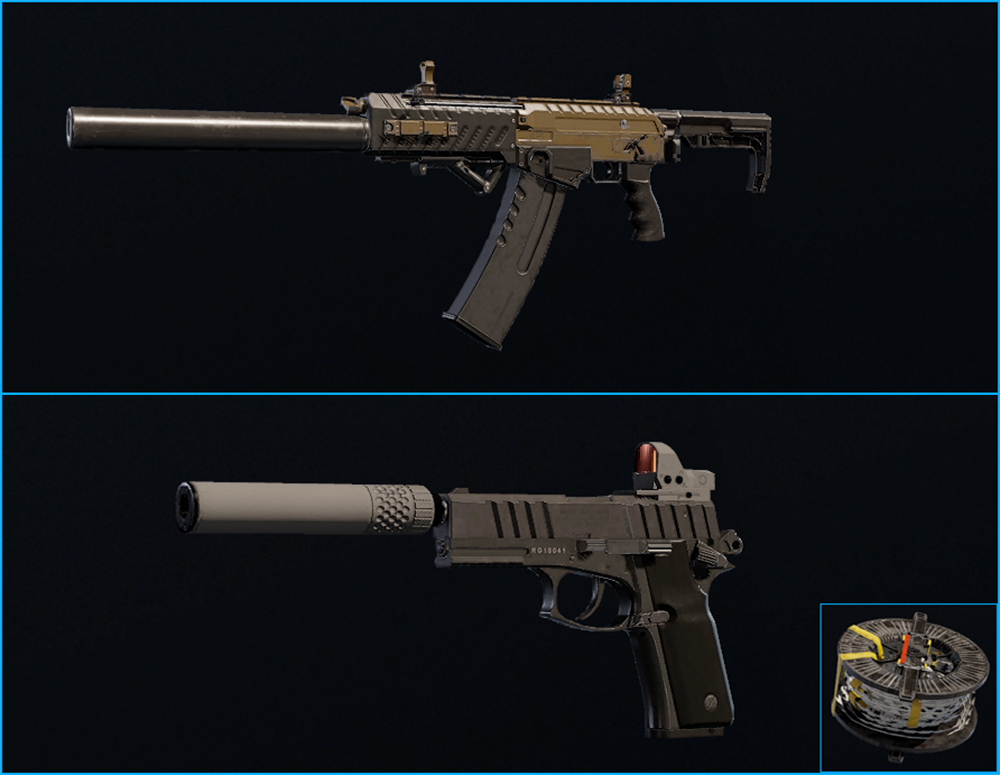 They won't notice it until it's too late
Ela's strength as an operator lies in the overall combination of his unique gadget, stats, and weaponry. It's probably even more emphasized when she's using her shotgun. The FO-12 is a rapid firing, high-powered shotgun which has quite a substantial range. Similar to Alibi's shotgun, but has more impact and wider area of effect. With the silencer, you're combining Ela's relatively silent footsteps from being a 3-speed operator, and the grzmot mine's effects.
The grzmot mines when triggered disorients anyone in close proximity to it. Once you notice that one of your grzmot mines went off. That'll be your cue to pounce on the enemies with your silent shotgun. And because it's silent, they'll be guessing even harder where the shots are coming from. Preventing an effective counter fire.
Excels in:
Close to medium range
Roaming
Stealth
4. Scorpion EVO 3 A1 with Red Dot, Suppressor, and Vertical Grip + RG15 with Muzzle Brake and Laser + Barbed Wire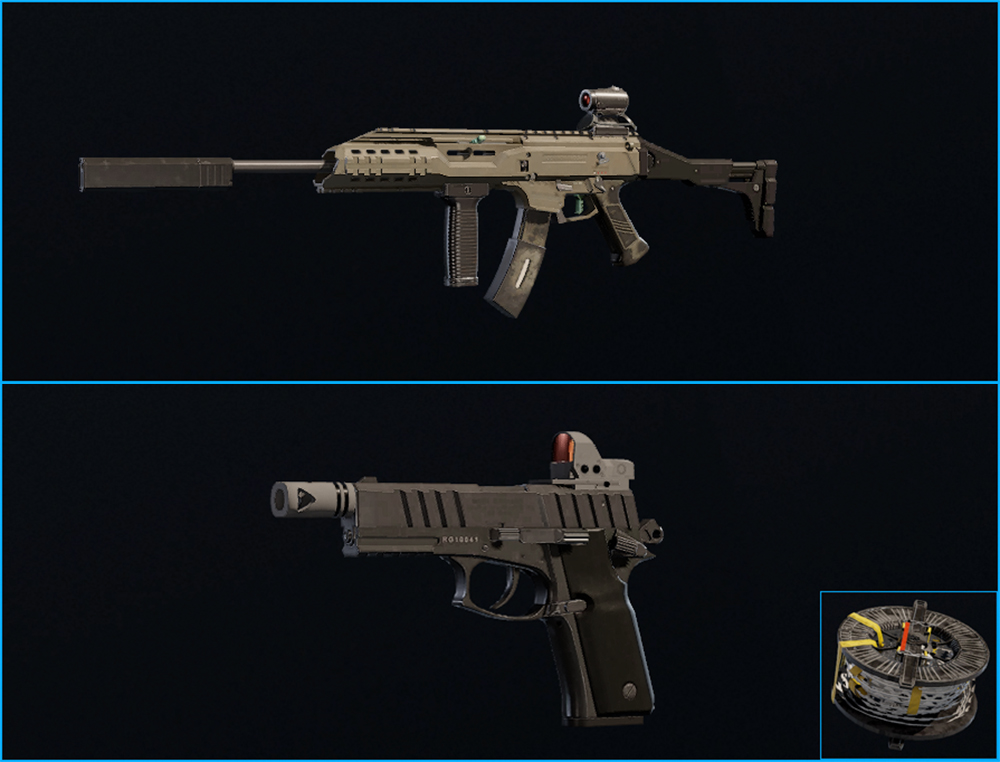 Stealth kills
Ela's 3 speed rating makes her a fearsome roamer. Able to get to angles and spots quickly and get away just as fast. With the suppressor on your primary, you're adding stealth to Ela's speed. And with it hiding the sound, muzzle flash, and directional threat indicator of your gunshots, you'll be able to harass the attackers while giving them some delay to react and figure out where the shots are actually coming from. 
With the reduced damage on an already low-damage gun, it might be hard to kill your enemies with this loadout, but killing isn't the only way to contribute to your team. With this loadout being used in conjunction with the grzmot mines, you can effectively do a hit-and-run harassing tactic to the enemies and waste a lot of their time hunting you.
Excels in:
Stealth
Close to medium range
Roaming
3. FO-12 with Extended Barrel and Angled Grip + RG15 with Suppressor + Barbed Wire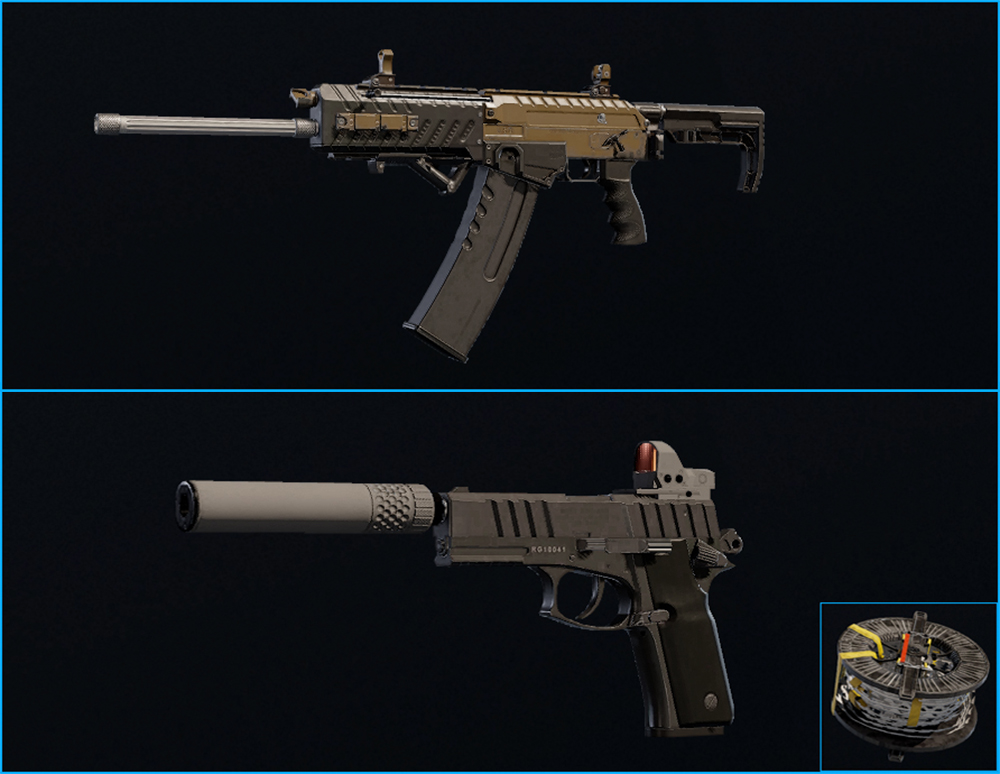 Some shotguns pack a heavy punch. This one is just total destruction.
The extended barrel on Ela's shotgun makes it one of the scariest shotguns in Siege. Its wide area of effect, with added range from the extended barrel makes a lot of players consider this gun OP. And with the angled grip, flick shots with this shotgun would be very hard to avoid for any attackers. 
Place one or two grzmot mines on pathways near your objective area to help your teammates, but always reserve one for you as you roam. Maiming an attacker with the grzmot mine and then pouncing on him with the FO-12 is one of the best roamer tactics in the game.
Excels in:
Close to medium range
Roaming
2. Scorpion EVO 3 A1 with Holographic, Flash Hider, and Angled Grip + RG15 with Suppressor + Barbed Wire

If you're able to tame this gun. Great power shall be yours.
The scorpion EVO 3 A1's weaknesses are its low damage and very high recoil. But it compensates with a high fire rate. This loadout accepts those weaknesses and turns them into strengths. With the flash hider giving you the best recoil benefit for short bursts of fire and the angled grip getting you into ads position a lot quicker, your best tactic with this loadout is to aim for flick shot kills. 
Lure an enemy to your grzmot mine and once it goes off, you can keep peppering your enemy with flick shots from all angles. The holographic sight is for added sense of control.
Excels in:
Close to medium range
Roaming
Speed
1. Scorpion EVO 3 A1 with Red Dot, Compensator, and Vertical Grip + RG15 with Suppressor + Barbed Wire

Scorpion Evot stabilized
The most balanced Ela loadout. You can choose to go with this loadout be it for roaming or anchoring. With added stability to its recoil because of the vertical grip and the compensator, long sustained fire from it will also still be effective. Making most of those shots from its inherent high fire rate count. And with added stability to its recoil, you're adding more accuracy to its range.
Always shoot attacker drones when the area is clear with your suppressed handgun so that the enemies wouldn't get a handle on your position, and use the barbed wire on choke points so that you'll have a good idea where your enemies are coming from.
Excels in:
Balance
Close to medium range
Attention operator, please be advised. There is a new directive from Six. Read up on these related articles, and prepare for deployment:
You May Also Be Interested In: