ACNH: How To Remove Accent Walls
Updated: 08 Mar 2022 6:31 am
For when you knew how to put them up, but couldn't figure out how to get them down.
Ready to re-vamp your island home? Looking to redecorate and do some spring cleaning? Step one is to replace your accent wall.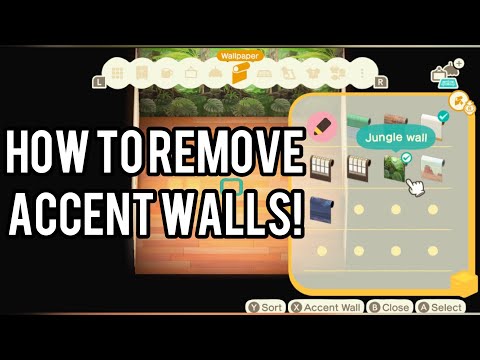 A short on how to get rid of accent walls in Animal Crossing: New Horizons
I, like many other Animal Crossing: New Horizons players, was excited to hear that accent walls were an option with the 2.0 update because it meant that I could customize my home even further. The placement of the accent walls is simple; apply just as you would any other wallpaper. The process to remove them is a bit of a hassle, but definitely manageable when broken down step-by-step. 
How To Get Rid Of Accent Walls In ACNH:
You do need to be inside of your house to do this. So, go in. 
Once inside, access your inventory and choose the tab entitled "wallpaper."
The wallpaper that you have chosen will be visible with a green checkmark in the right corner. Hover over it, and press the "A" button, which will remove the accent wall. Choose whichever wallpaper you want next. 
You May Also Be Interested In: