[Top 10] Animal Crossing New Horizons Best Furniture
Updated: 09 Dec 2021 11:04 am
An image taken from a Forbes article prior to the game's release.
Furniture is what breathes life into New Horizons. Having a great selection of furniture allows your house to represent what you envision. Good furniture placement in the outdoors provides endless opportunities for decoration. Here is a list of the ten best furniture pieces in New Horizons.
10. Golden Garden Bunny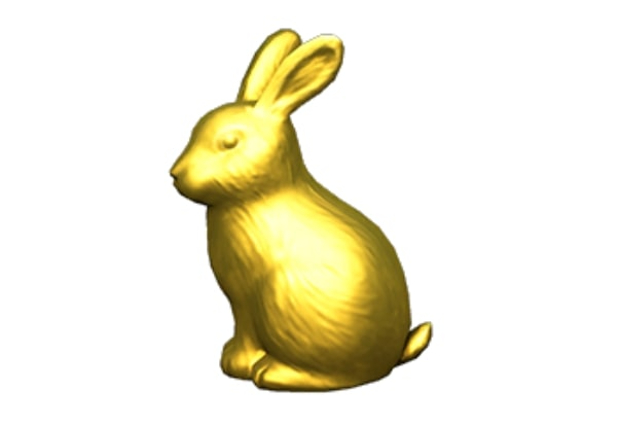 Image Source: Spielgesetz.com
The Golden Garden Bunny mixes the adorable nature of a bunny with the elegance extracted from a gold nugget. It can be crafted from one gold nugget and a bunny garden decoration.
This furniture piece makes for a great addition in a forest. Visitors will be surprised to find a golden statue like this when walking over leaf piles.
9. Spiral Chandelier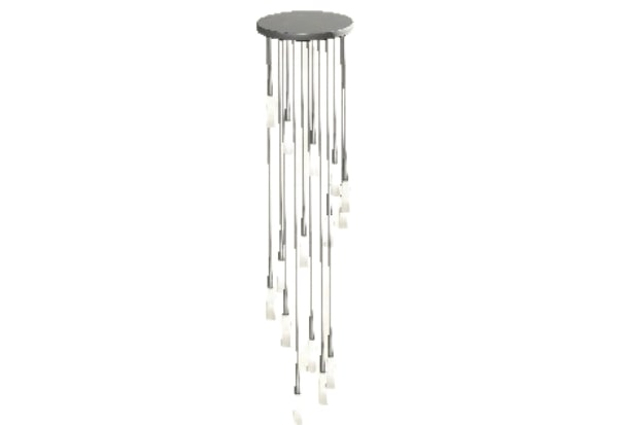 Image Source: Game8
For those looking to decorate their walls, they should consider buying a spiral chandelier. It can be found in Nook's Cranny or the Paradise Planning office.
This spiral chandelier adds a touch of mysticism to its environment. It can make a basic room feel magical.
8. Bell-Bag Rug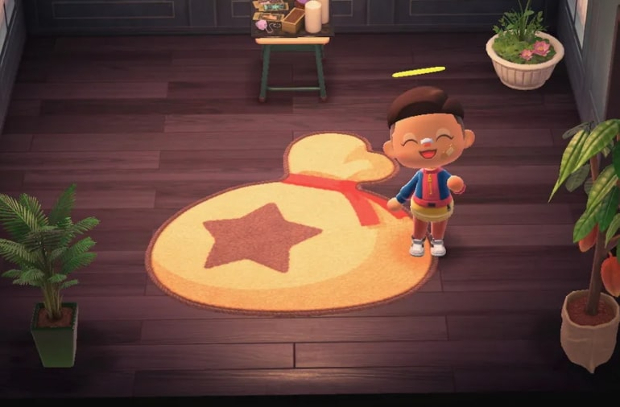 Image Source: Polygon
Trading in 1,200 Nook Miles allows the player to access this rug. It doesn't cover the whole floor. However, it is a cool decorative item.
This rug looks great on a black floor. Moreover, it adds volume to a room surrounded by metallic furniture.
7. Ruined Arch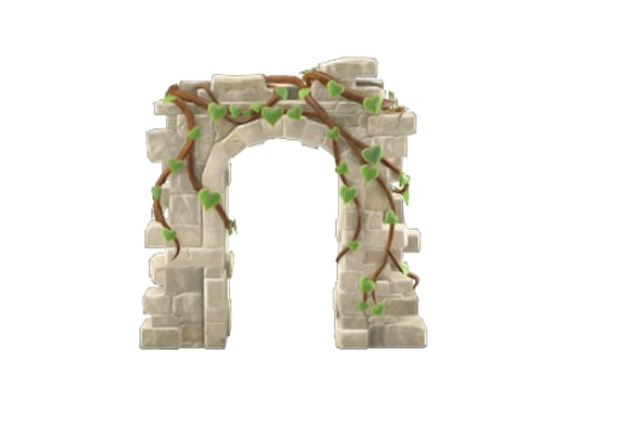 Image Source: Animal Crossing World
Placing a ruined arch on an island adds the sensation of history. Its coiled vines growing over layered brick give the observer an idea of age. 
Crafting this item requires five vines and twenty stones. The recipe comes from Kapp'n's bottles and playing Happy Home Paradise. The arches come in customizable colors as well.
6. Street Piano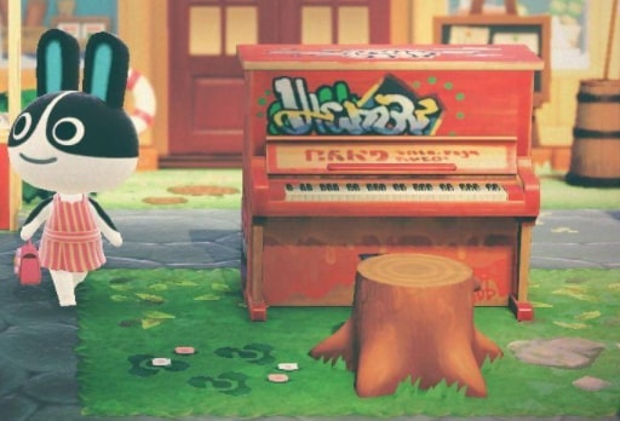 Image Source: Forest Playground
This piano is drenched in graffiti and paint dripping under the keys. It adds authenticity and ruggedness to its designated space.
Crafting this piano requires the upright piano and the painting set. Big sister villages provide the needed recipe.
5. Pi Pie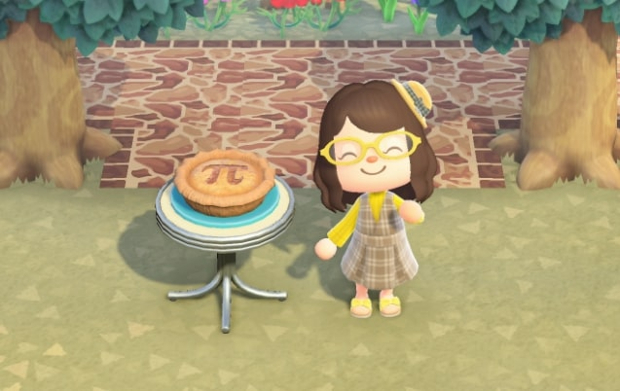 Image Source: superparent.com
This pun-inspired item is a play on how the numeral constant, 3.14, and the English word for pie sound similar. It features the pi constant baked onto the top of a pie.
This can be ordered from the Nook Catalog starting on the first day of March. However, it's a seasonal item that can't be ordered after March 14.
4. Froggy Chair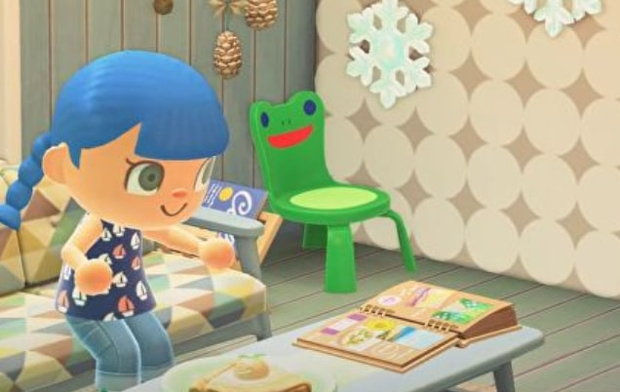 Image Source: VG247
This chair debuted in the 3DS edition of Animal Crossing. It has an Internet reputation for being featured in wholesome memes. It was added to New Horizons after the 2.0 update.
Finding this item requires cycling through Nook's Cranny or the Paradise Planning office.
3. ACNH Nintendo Switch
Image Source: model-resources.com
This item is a replica of the Nintendo Switch available through shopping in Nook's Cranny. It boasts a hefty price tag of 35K bells. 
Adding it to a bedroom adds a sense of realism to the space. You can imagine laying in bed after work to get in the covers to play some Mario Kart or New Horizons.
2. Super Star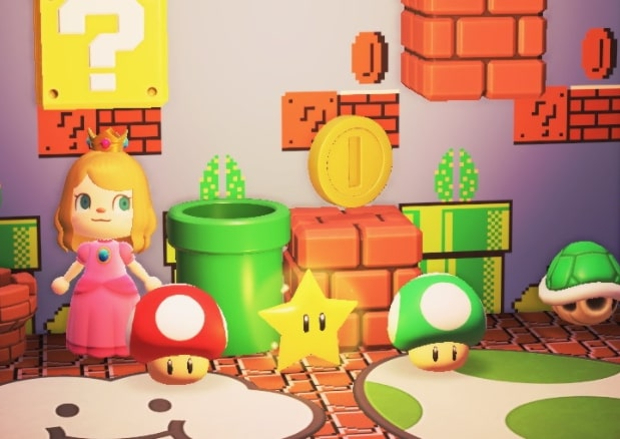 Image Source: Prima Games
The iconic Super Star from the Mario series makes an appearance in New Horizons. You can find it in Nook's Cranny for two thousand bells. 
Unlike previous entries, you can place this star on the floor and a countertop.
1. Coelacanth Model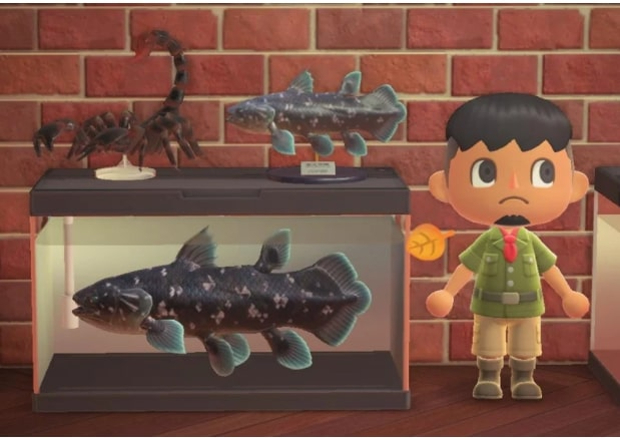 Image Source: u/Lagiareon
After trading three coelacanths to C.J., he'll give you a model to take home. The majesty of this model comes from the sheer dedication needed to obtain it. Fishing for one of the rarest fishes in the game is no easy feat.
This model will look fantastic around a bunch of other trophies and symbols of achievement.
You May Also Be Interested In: