DayZ Servers Temporarily Down for Xbox Experimental Update
Updated: 19 Nov 2021 8:35 pm
A moment of beautiful peace in a time of horror and violence.
DayZ servers were temporarily down for an Xbox Experimental update.
On Friday, 19 November 2021, at 11:50 AM CET, DayZ announced that the Xbox Experimental servers would be going down for a small update at 15:00 CET and that the patch notes would be released at 14:00 CET.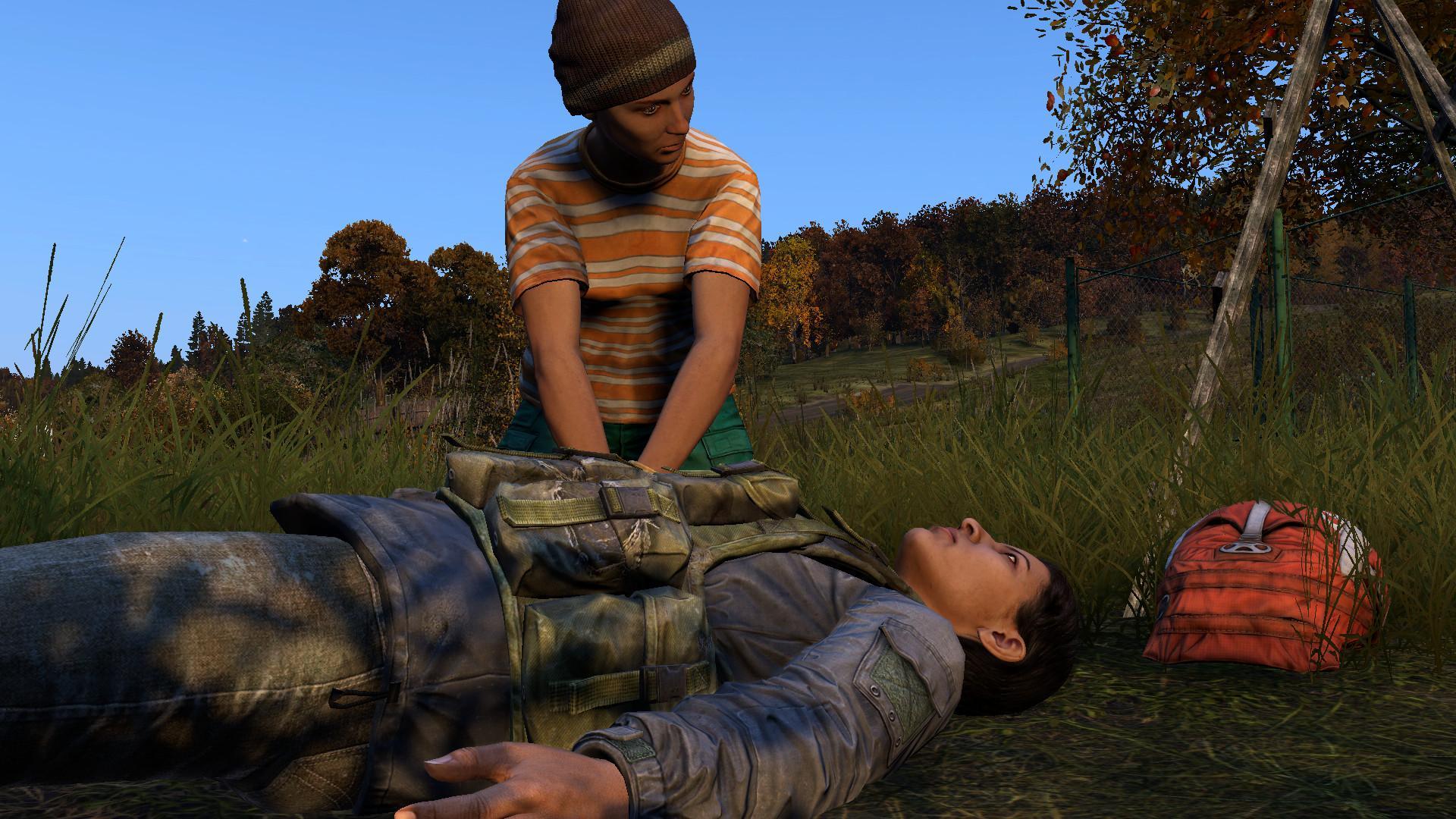 Performing CPR on a downed player. Image by DayZ.
At 14:00 the patch notes were released, detailing a variety of bug fixes and game changes, as well as some minor server updates.
One of the key bugs that were fixed was an issue where focus was lost in the inventory when players were going through the inventory of the infected. Another issue that was fixed was that charcoal tablets remained functional for a very short time, shorter than intended.
Third, but very important, they fixed a bug that prevented flashlights from being turned on while being worn on a helmet. Big no-no for players out in the dark running away from zombies…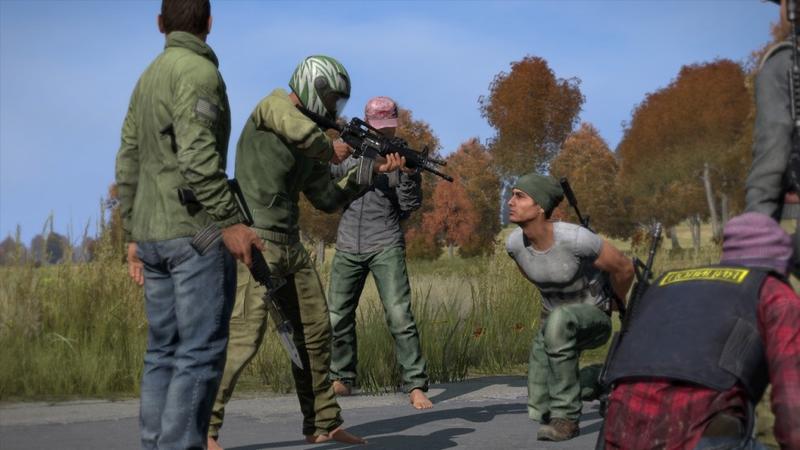 Taking captives. Image by DayZ.
Several changes were made to the game. Adjustments were made to "attachment conditions" for headgear, glasses, head straps, etc. Furthermore, the reticle size of the Aura A1 was adjusted to match a person at 300 meters.
Water and energy consumption was increased, meaning players will need to find and consume more water and food more often. However, digestion times have been increased, thereby helping to balance out the effect of needing more food and water at a time.
A full report detailing individual bug fixes, game alterations, as well as some server updates that were made, can be found in the official patch notes released by DayZ.