If the Flies in Dayz's Halloween Mode Are Pissing You Off This Will Make You Very Happy!
Updated: 26 Oct 2021 5:05 am
DayZ has announced a solution for players to get a little respite from the constant buzz of a million flies around their character since the DayZ Halloween event dropped on 22 October 2021.
This year's DayZ Halloween event has come with some changes to how the previous Halloween events went. Previously for Halloween, the map was in a constant state of sunset, and all players experienced extremely dark nights.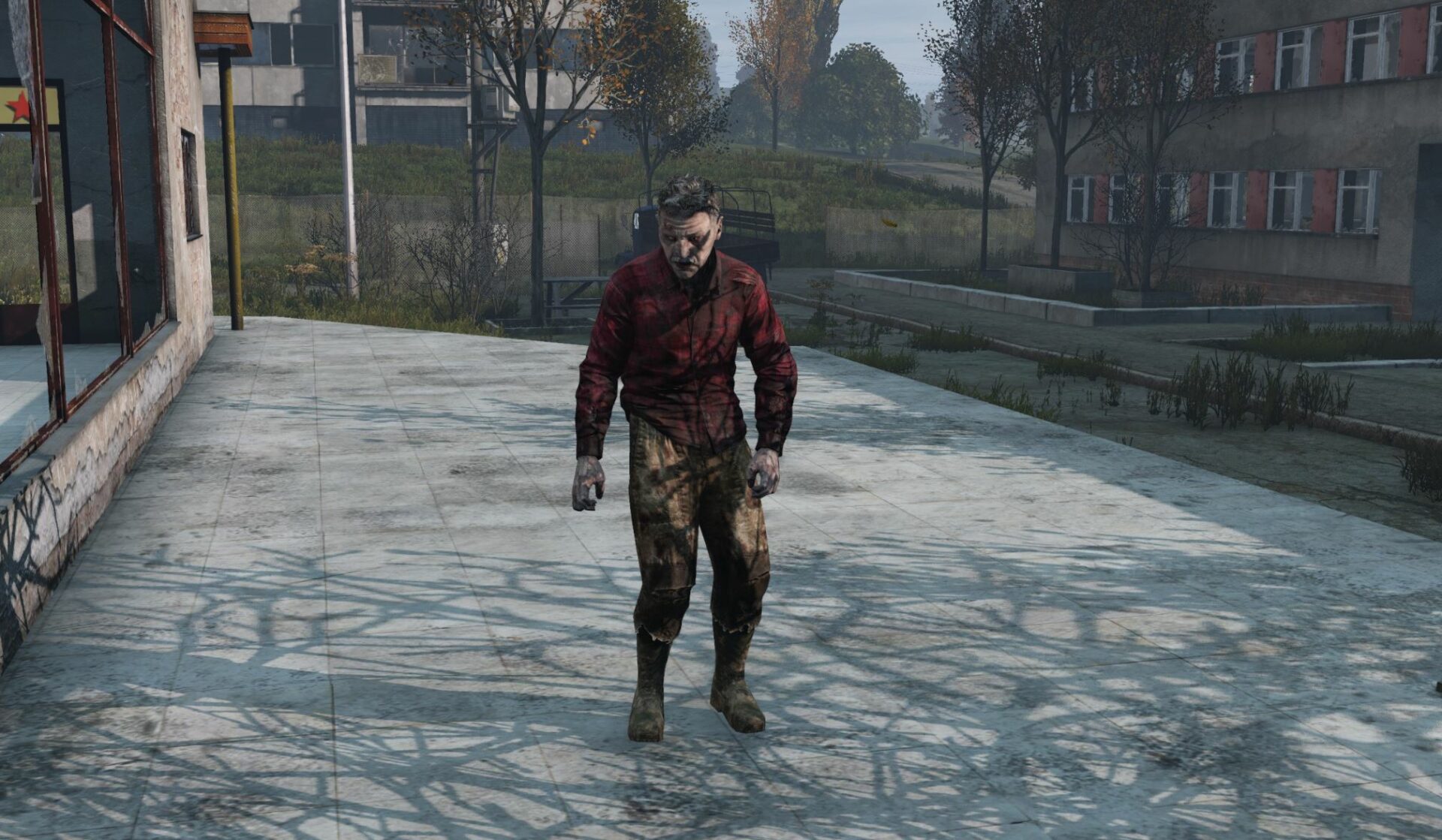 Zombies are typically accompanied by a swarm of flies. Image by DayZ.
There were also more wolf and bear spawns, with these being more aggressive and hunting in larger areas. The infected could also spawn wearing Jack o Lanterns.
This year, however, things are a little different. The zombies can spawn with orange-red headlamps, creating an eerie orange glow around them. The air is foggy and dark, and the player characters are partially zombified.
The zombification of player characters has created an issue of some annoyance. Zombified characters are surrounded by their own fly colonies. Standing still in-game for a mere 30 seconds brings the flies in their hordes, creating a constant buzzing sound that can be quite annoying.
DayZ has announced that they are releasing fly swatters and deodorants tomorrow that will help to repel the flies and get rid of the buzzing. 
They have also announced that they are "working to increase the time from 30 seconds" and will release a server-side only patch to fix this tomorrow.
On a side note, as part of the Halloween celebration, DayZ is now available at up to 40% off on all platforms.