AMX ELC Tank Hits the World of Tanks Spotlight
Updated: 09 Nov 2021 4:16 am
The rumble of impending doom can be heard in the distance...
World of Tanks has just announced its appreciation of the French AMX ELC tank.
AMX is short for Ateliers de construction d'Issy-les-Moulineaux, the name of the manufacturing company that built the ELC tanks, with ELC standing for Engin Léger de Combat, which is French for Light Armored Vehicle.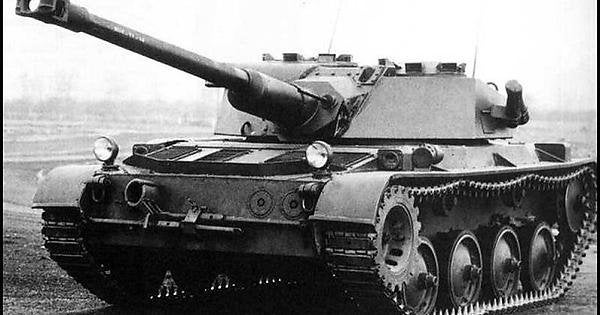 Historical photo of the AMX ELC. Image by World of Tanks (posted on their Twitter)
The ELC project was a prototype tank destroyer project by the French Ministry of Defense in 1955 to develop a tank that was lightly armored, but heavily armed. Prototypes were built under GIAT industries, but never mass-produced.
Only 10 AMX ELC tanks were ever built. Each tank was 4.97m long, 2.24m wide, and 1.58m high. The tanks each weighed 6.7 tonnes and were manned by a crew of 2 only. The main gun was a 90mm D.915 cannon with 36 shells. 
The engine generated 250hp, which gave the tank a maximum speed of 80 km/h.
The 'World of Tanks' version of the AMX  ELC has some slight variations to the original designs. Firstly, the engine in WOT is only 150hp and gives the tank a max speed of 60 km/h. Furthermore, the tank has an ammo capacity for 70 shells, not just 36.
The World of Tanks AMX ELC has a total of 490 hit points and can deal 110 to 175 damage per shot, depending on which gun is being used. If the player has equipped the 90mm D.915 the tank does 175 damage per shot to enemy tanks.
The unique combination of speed, power, and damage-power is what makes the AMX ELC as popular as it is.