5 Best WWE Video Games To Play in 2015: Page 3 of 5
Updated: 27 May 2015 3:09 am
The bottom line is...
3. WWE All Stars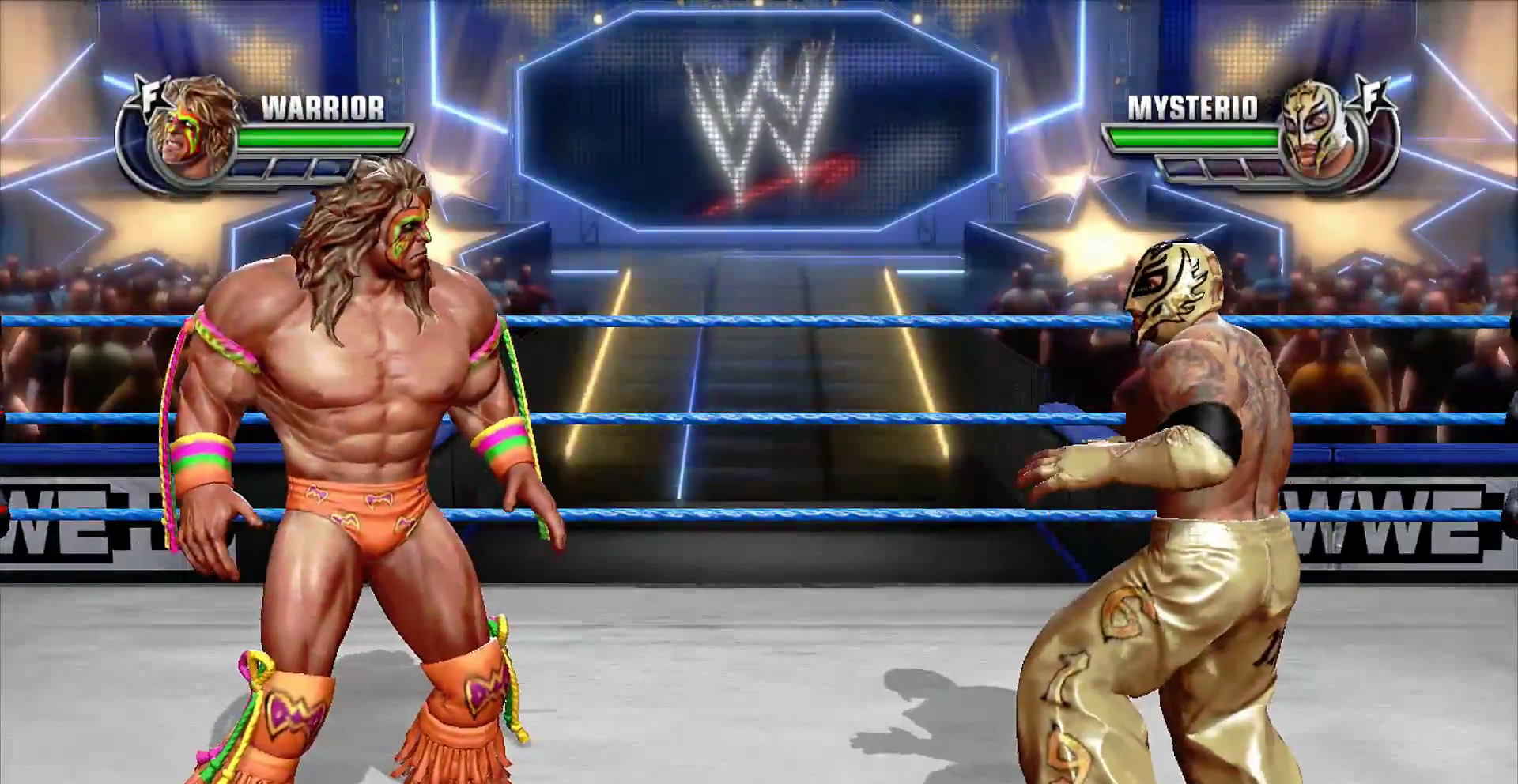 I don't remember these wrestlers being THIS huge!
When it comes down to it, WWE is pretty silly stuff. 2011's WWE All Stars takes this fact to heart, giving you a game that's less a simulation of the world's biggest sports entertainment brand, and more a fast-paced, arcade-style beat down.
You can tell all of this from the game's unique art style itself, which gives superstars more mass in all the right places for an exaggerated, cartoony look.
Even their signature moves have taken a turn for the ridiculous. Triple H's Pedigree and Kane's Chokeslam are already brutal, but in All Stars, they slam their opponents down with such force that they create shockwaves at the point of impact. Randy Orton, Steve Austin, the Rock, and several other wrestlers incorporate gravity-defying, ten-foot jumps into more explosive versions of their finishers. And Roddy Piper looks like he actually breaks his opponent's neck with his Sleeper Hold.
As for the gameplay, All Stars combines elements of both wrestling and fighting game genres – which means faster movements, and a significant role for ground and air combos. While it features simpler controls than your average wrestling simulation, it has enough depth to satisfy more hardcore wrestling game fans.
The roster includes contemporary wrestlers, as well as legends such as Andre the Giant, Jake "the Snake" Roberts, and the Ultimate Warrior. There's definitely something special about seeing your favorite superstars in a new, comic book-ish light, and performing their moves with all the supercharged flair of fighting game heroes. Thanks to its crisp, colorful visuals, intensely exciting action, and refreshing take on the WWE universe, we think it deserves a spot on this list of the best WWE video games to play in 2015.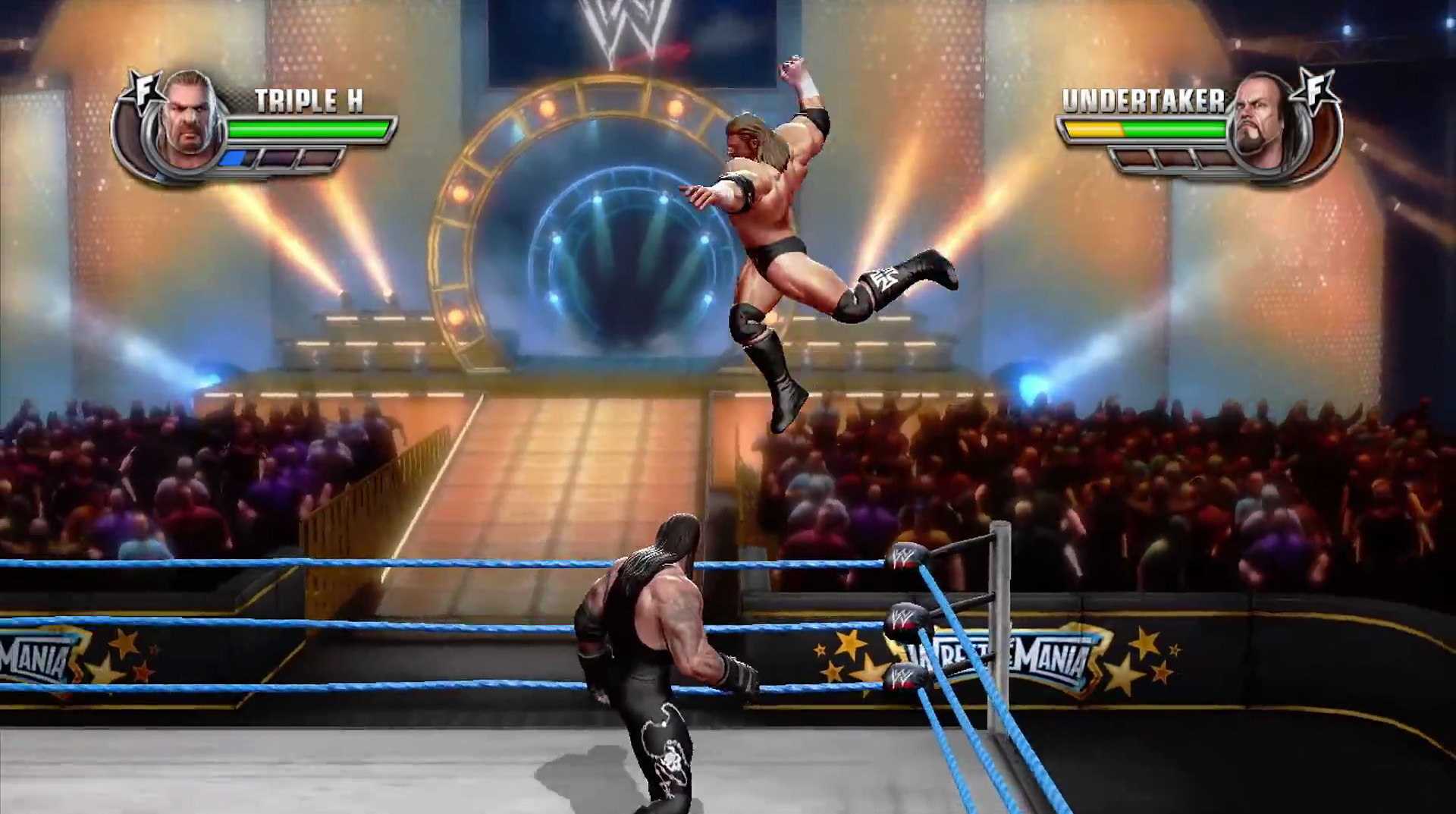 Redefines the term "high flying"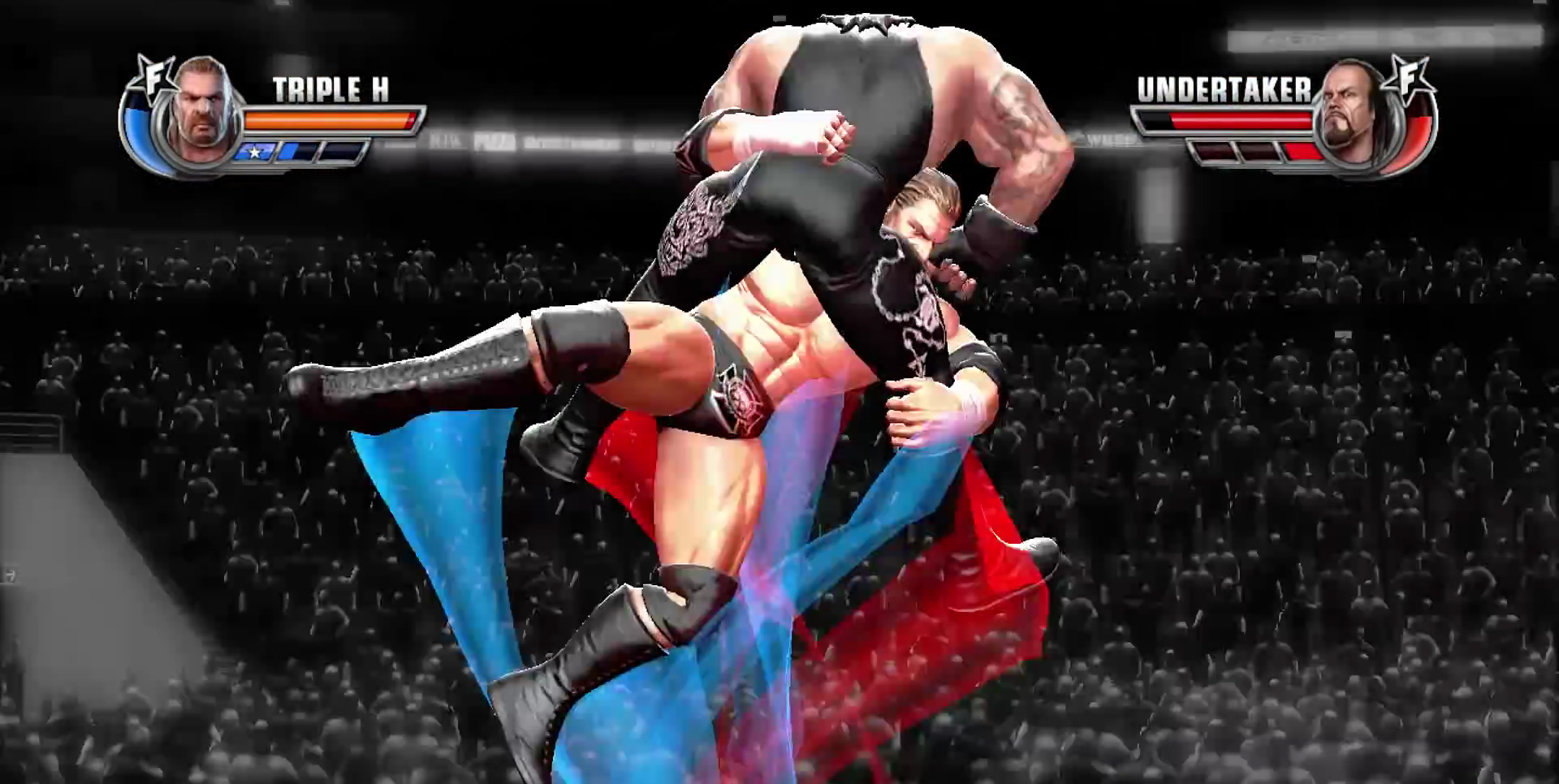 Triple H and the Undertaker getting intimate
Image Gallery