[Top 10] Best Wrestling Games to Play in 2020
Updated: 13 Apr 2021 7:32 pm
Games that let you lay the smack-down.
There's nothing like a great Wrestling video game.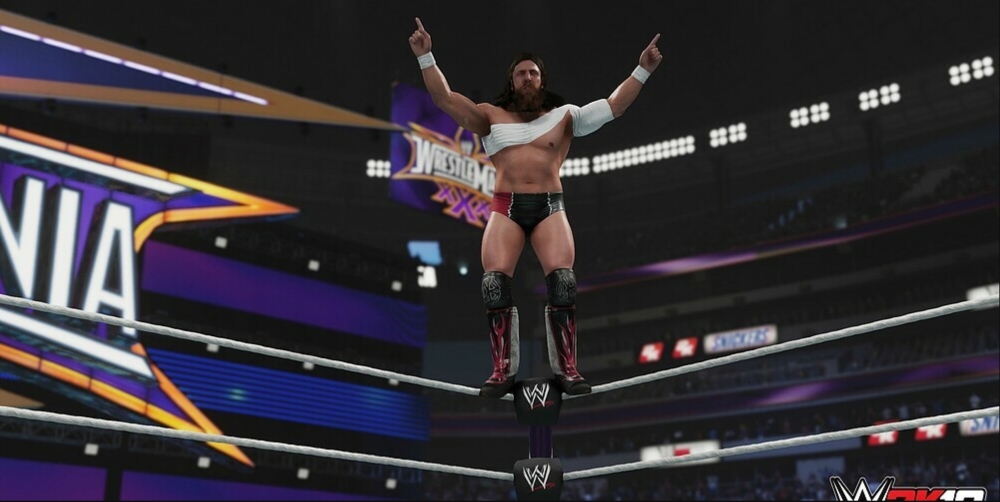 Experience the high-intensityaction of pro wrestling at home without the expensive training and injures.
Since the early height of its popularity in the mid-1980s, Professional Wrestling has been a staple genre for video games. Half fighting games, Half sports games, The variety of wrestling games is staggering. Here is a list of the top 10 best wrestling games to play in 2019 that range from arcade-like throwbacks to simulations and everything in between.
10. WWE Mayhem
With a colorful, comic book-like art style, this mobile game is a loving throwback to the WWF arcade games from the '80s and early '90s. Combined with it's fast, simple gameplay and it's the affordable price of free, and you got one of the best wrestling games you can find for your mobile phone.
What makes WWE Mayhem great:
A large roster of current WWE favorites and Legends that is updated and expanded frequently.
Weekly in-game events during WWE events like Monday Night Raw add content to keep the player coming back to.
Distinct, Action figure-like character designs for the wrestlers give this game a unique retro vibe.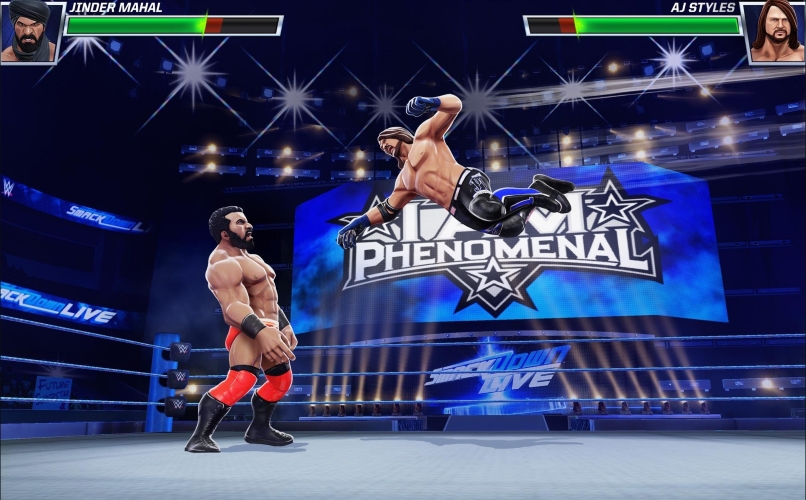 Defy Gravity in Spectacular fashion.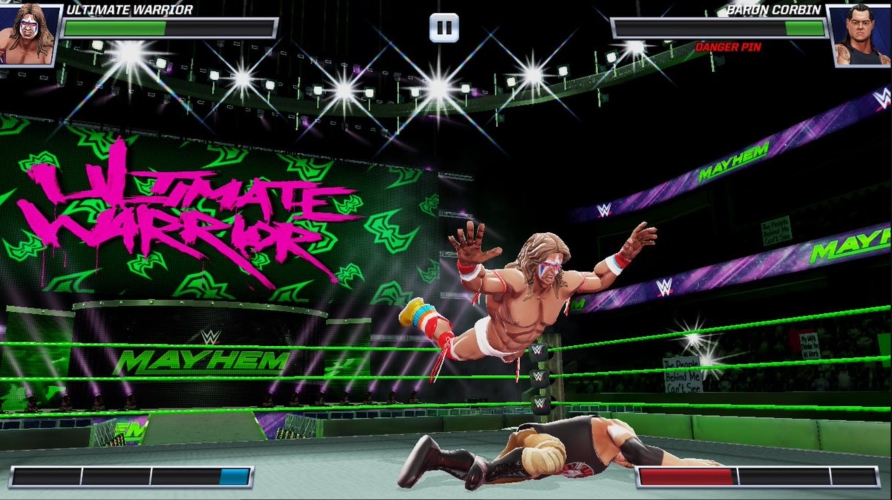 The Past and the Present collide.
9. Wrestling Revolution 3D
Originally developed for Mobile phones and released on Steam, This cult classic wrestling game offers a unique freestyle animation system that allows players to chain moves together seamlessly while having graphics that harken back to the classic Nintendo 64 AKI Corporation wrestling games. Wrestling Revolution 3D also offers a deep career mode that not only offers the most realistic wrestling simulator, right down to contract negotiations, but also a carer mode for promoters to simulate booking a wrestling show and running their promotion. Top it all off with a roster of 300 wrestlers and this is one of the most expensive wrestling simulators on both Steam and Mobile phones.
What makes Wrestling Revolution 3D great:
An in-depth career mode where players can choose to become a wrestler or a promoter.
A large roster consisting of 300 wrestlers.
A unique free form animation system that creates a unique flow to the gameplay.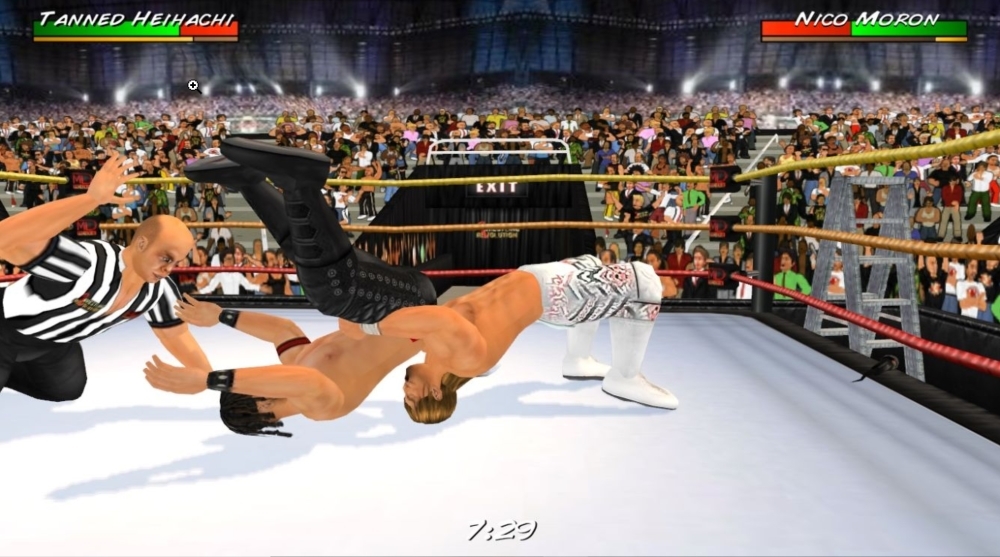 Freestyle Animation at its finest.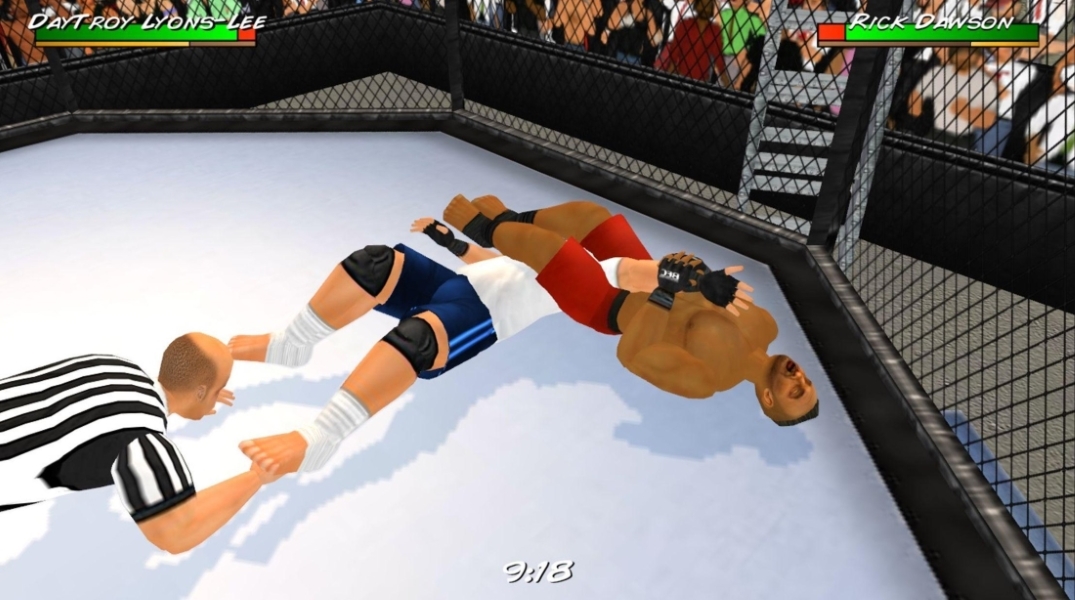 Wrestling Revolution 3D also features an MMA mode.
8. WWE 2K19
The Last WWE game made by long-time developer Yukes, WWE 2K19 features the most polished graphics in the series. Combined that with a revamped MyCareer Mode and the new 2K tower mode, you've got a great final hurrah for WWE's most prolific game developer.
What makes WWE 2K19 great:
Polished graphics and presentation, along with a roster of more than 200 WWE superstars.
A revamped MyCareer mode that puts players in the shoes of their own created wrestler as they start as an independent wrestler and rise to the ranks.
Introduces two gauntlet modes called 2K towers were players take either their favorite WWE superstar or created wrestler a series of matches with crazy stipulations and increasing difficulty.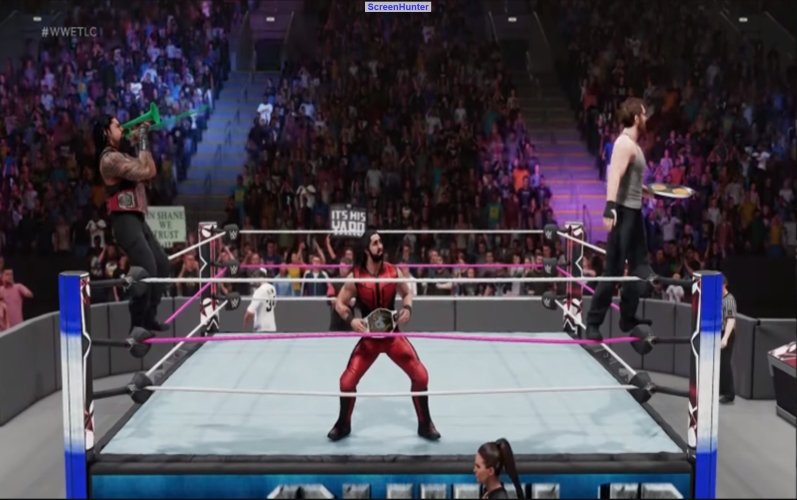 Graphics and presentation that brings the atmosphere of WWE alive more than any game before.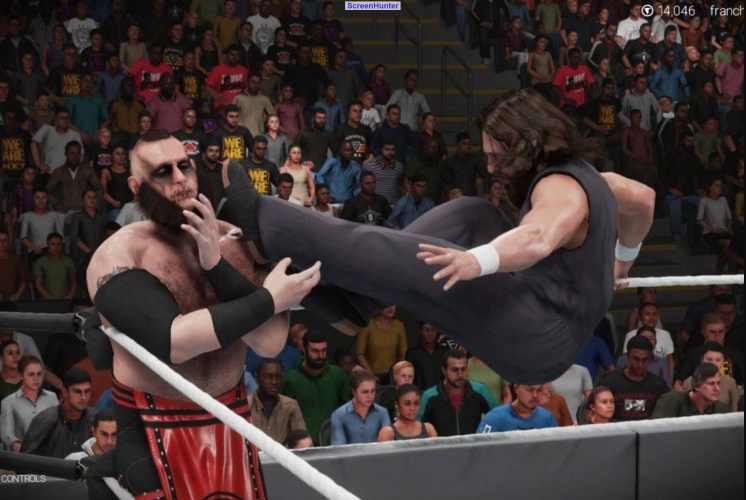 Daniel Bryan returns to an already stacked roster.
7. WWE 2K18
WWE 2K18 returns the Yukes WWE series to its technical roots with a new grapple carry system and new animations that recreate the drama of WWE matches. Mix the technical gameplay with an expanded creation suite, giving players the most customization options in a WWE video game, and you got yourself a wrestling game that can entertain for hours.
What makes WWE 2K18 great:
Expanded creation options that make it possible to create any wrestler you can think of.
More technical gameplay thanks to the grapple carry system.
A gigantic rooster that includes current WWE superstars, legends and NXT superstars.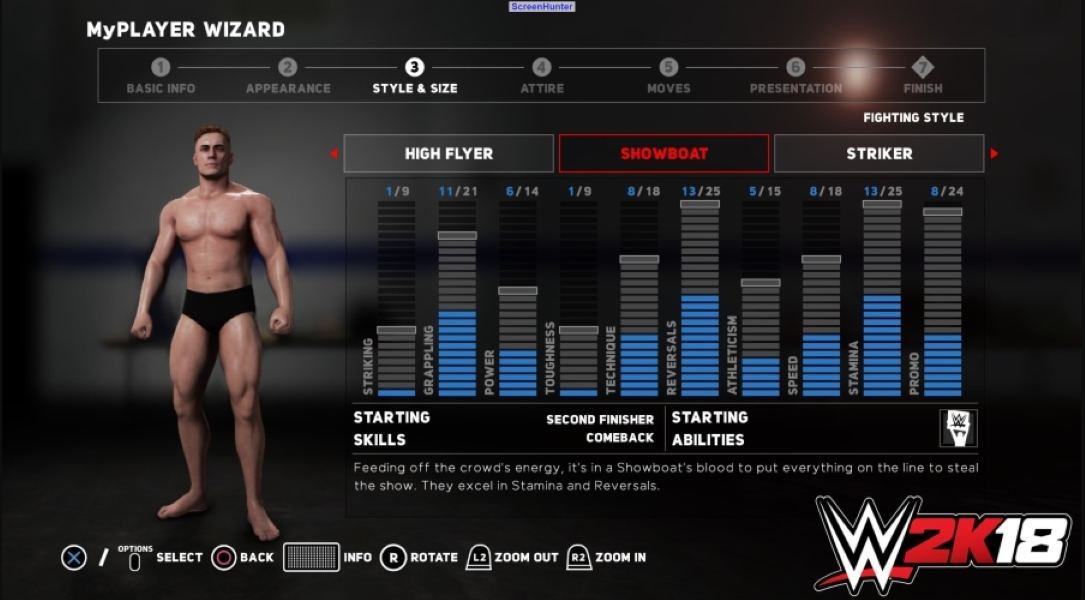 Highly detailed character creation.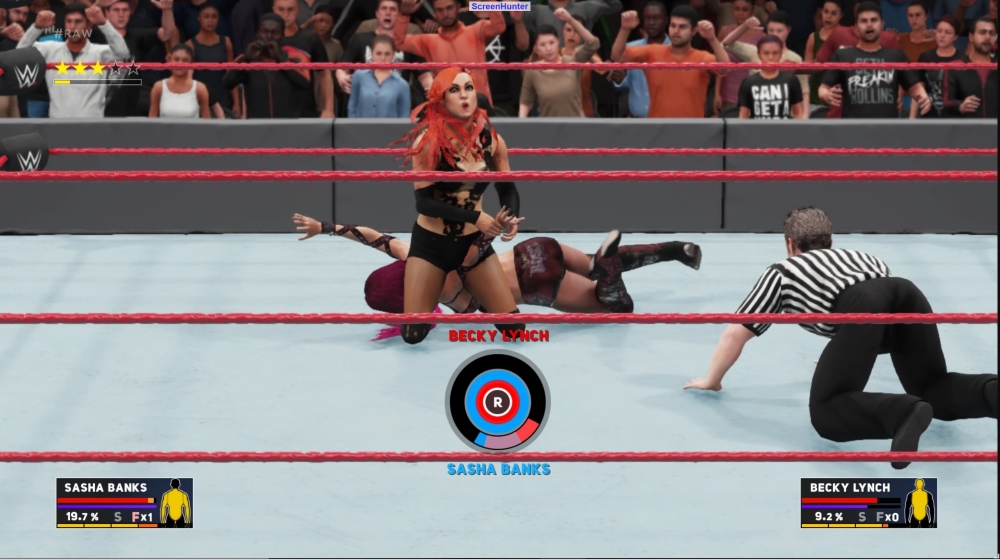 Highly technical gameplay.
6. WWE Smackdown vs Raw 2007
The First WWE game on 7th generation consoles, Smackdown vs. Raw 2007 introduces crowd brawling into the series, a chaotic staple of wrestling shows along with a new analog grappling system that allows plays to throw their opponent anywhere they want. This game advanced the Yukes WWE series by refining the simulation gameplay that Yukes strived for.
What makes WWE Smackdown vs Raw 2007 great:
Adds fighting into the crowd, making matches more dynamic.
A new analog grappling system that gives players more offensive options.
Modifies match types such as the Ladder match to include a Money in The Bank version.
The New Analogue grapple feature.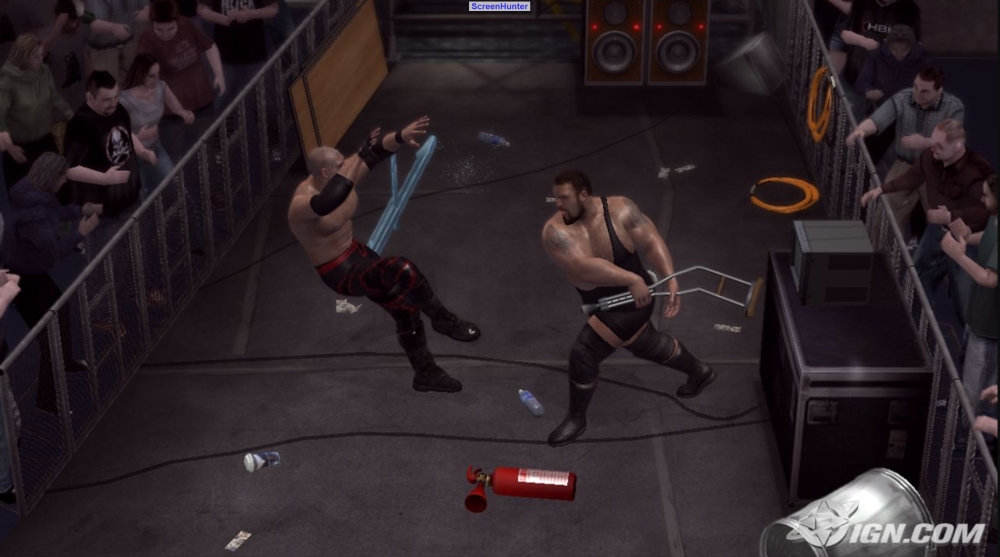 A brawl that can not be contained in the Ring or Backstage.
5. WWE All-Stars
Released in 2011 by THQ, WWE Allstars offers gamers a fun throwback to the WWF arcade games of the '80s and early '90s. With a roster consisting of current WWE SuperStars (as of 2011) such as John Cena, Randy Orton, and Rey Mysterio and legends including Hulk Hogan, Ultimate Warrior, and Eddie Guerrero, WWE All Stars lets gamers play out dream matches. Combined with a bright, colorful art style, arcade-like gameplay, and the action figure- like character designs for the wrestlers, WWE All-Star is a fun retro experience that combines the best of most eras of WWE history.
What makes WWE All Stars great:
Simple, Arcade like gameplay feature over the top animations ala NBA Jam
A large roster feature wrestlers from multiple eras of WWE history
A cartoony art style featuring Action figure like character-design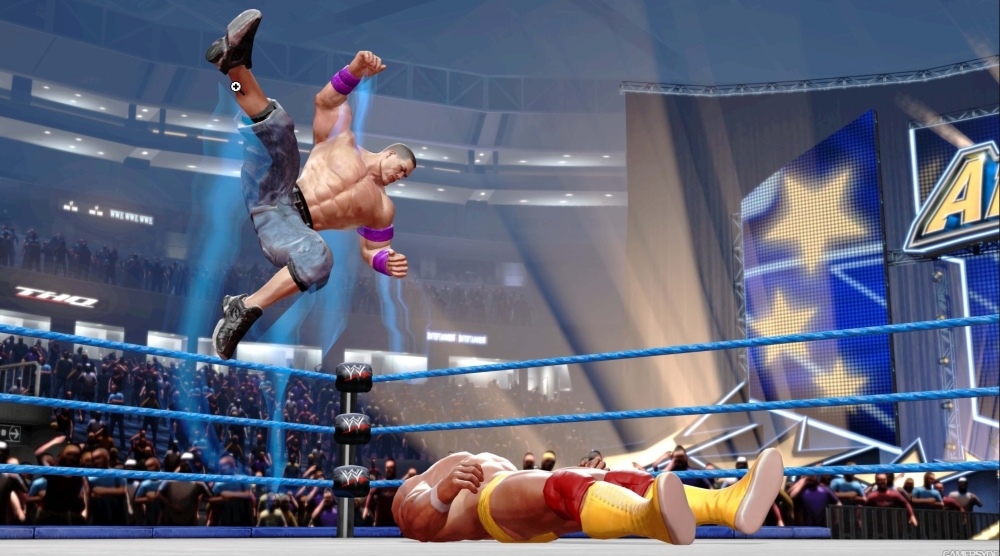 Hogan slammed Andre, Cena defies gravity for a Five Knuckle Shuffle on Hogan.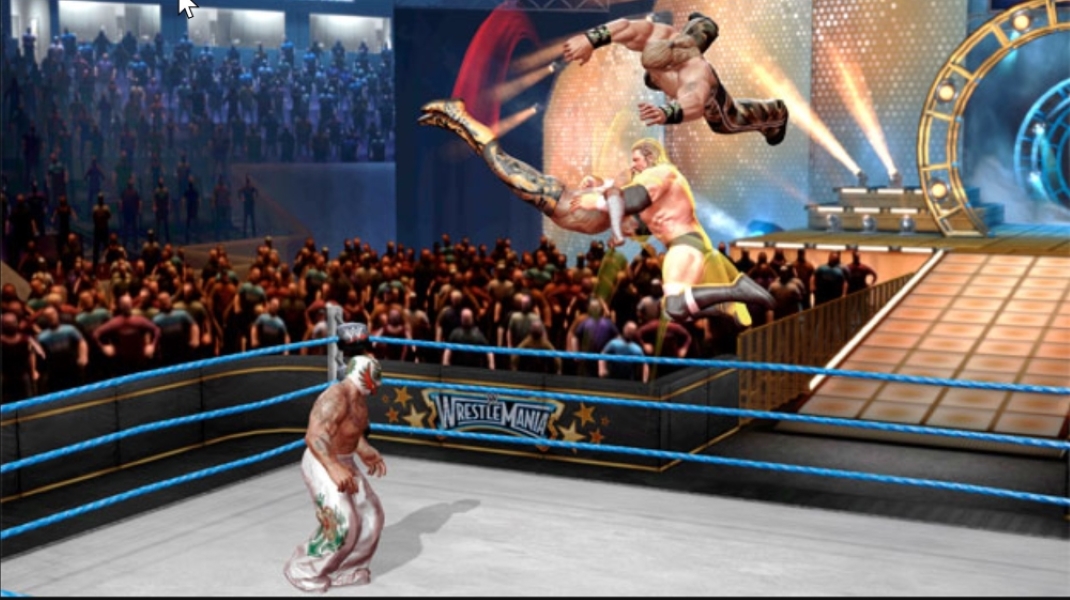 Did I mention the finishing moves are crazy?
4. WWE 2K14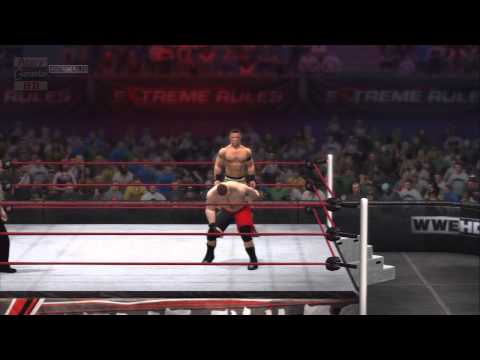 WWE 2K14 Gameplay.
The first WWE published by 2K Sports after THQ's bankruptcy, WWE 2K14 generally polishes up the rock-solid gameplay while adding two brand new story modes themed after the grandest stage of them all. Relive classic matches and moments from WWE's big pay per view show, Wrestlemania, in 30 Years of WrestleMania, a story mode where players reenact classic matches from WrestleMania's history starting in 1985 up to the present day. Add in Streak mode, where players reenact 21 of The Undertaker's legendary matches at Wrestlemania, and you got a game that gives players a nostalgic bag for their buck.
What makes WWE 2K14 great:
Refined gameplay that gives matches a faster pace.
Reenact classic moments from WWE's history with 30 Years of Wrestlemania mode.
Recreate Undertaker's greatest victories at Wrestlemania or attempt to break his winning streak in Streak mode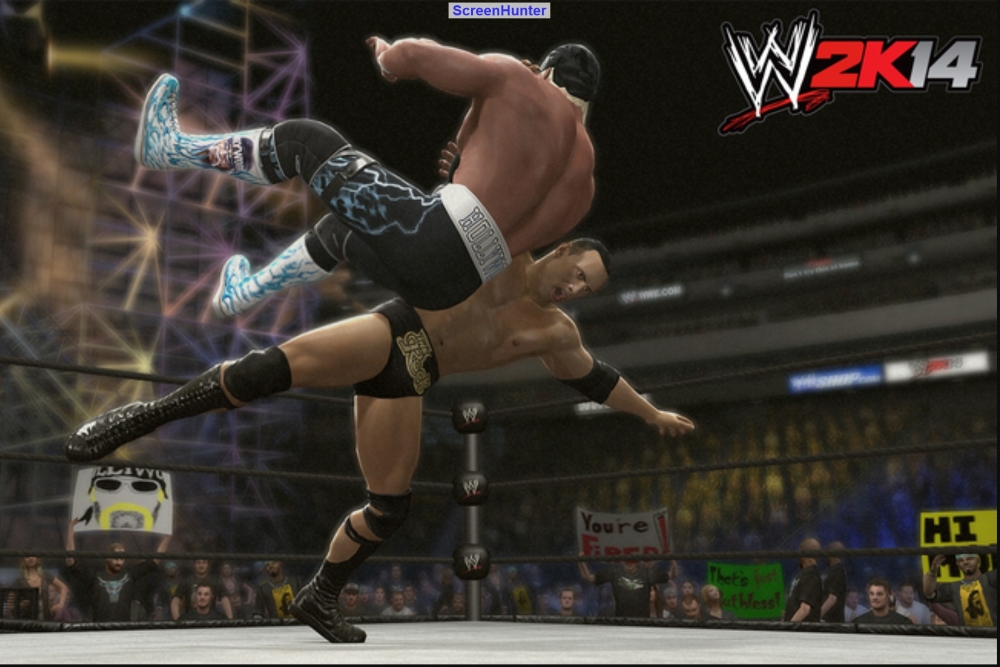 Recreate legendary WrestleMania matches such as The Rock vs Hulk Hogan at Mania 18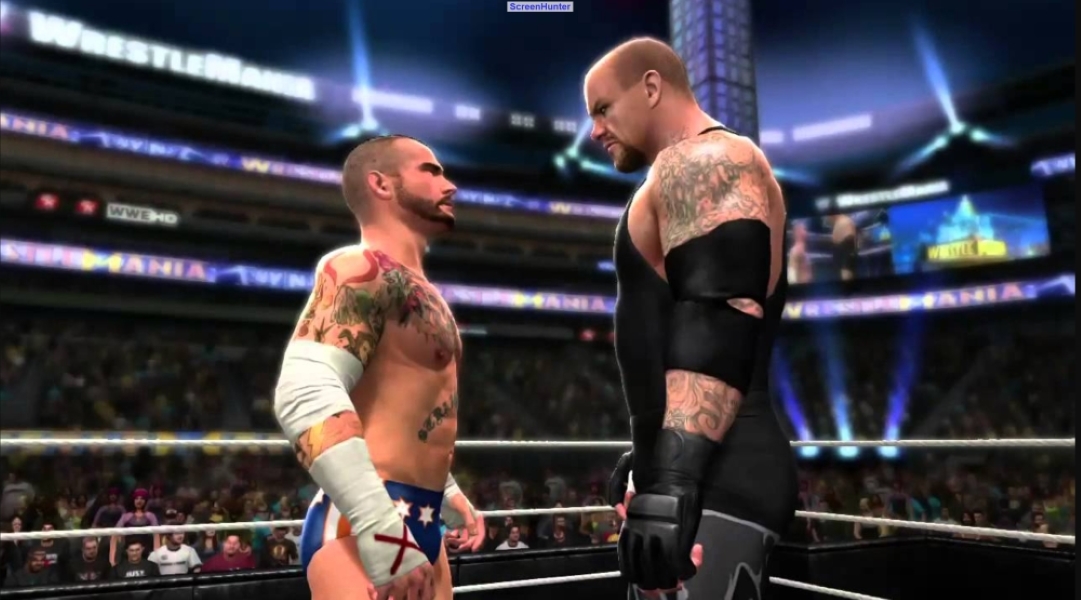 Defend Undertakers legendary Wrestlemania streak… or conquer it
3. WWF No Mercy
Originally released on the Nintendo 64 in 2000, WWF No Mercy is the final game in the THQ/AKI corporation series of WWF and WCW wrestling games and many gamers believe it to be the best. With more options in create-a-wrestler and extra match types such as ladder matches along with AKI's already loved game engine that replicates any move seen on TV at the time, WWF No Mercy is not only seen as the best wrestling game on the Nintendo 64, but one of the best wrestling games of all time and a nice time capsule of final year of WWE's attitude era.
What makes WWE No Mercy great:
Expanded create-a-wrestler options and extra match types compared to its already impressive predecessor, WWF Wrestlemania 2000.
It is the last game in THQ and AKI Corporations legendary series of Nintendo 64 wrestling games, refining all the elements that AKI corporation created since 1997.
It is a great time capsule of the last year of the attitude era, with a large roster featuring favorites such as The Rock, Stone Cold Steve Austin, and Triple H, as well as tag teams like Edge and Christain and the Hardy Boyz.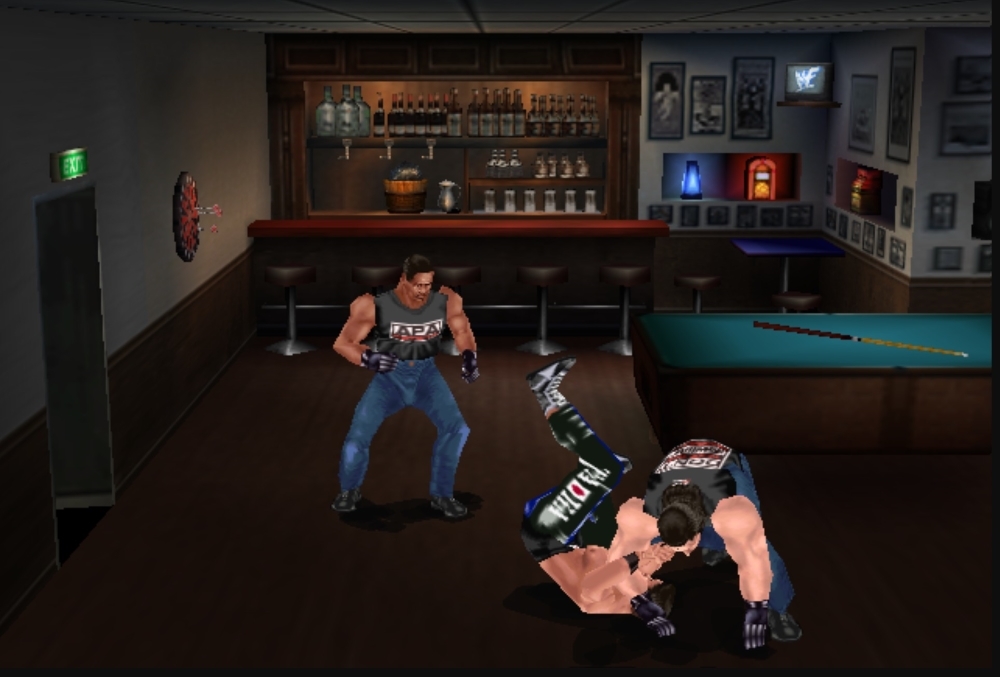 Backstage Brawls gives the games it's Attitude Era feel.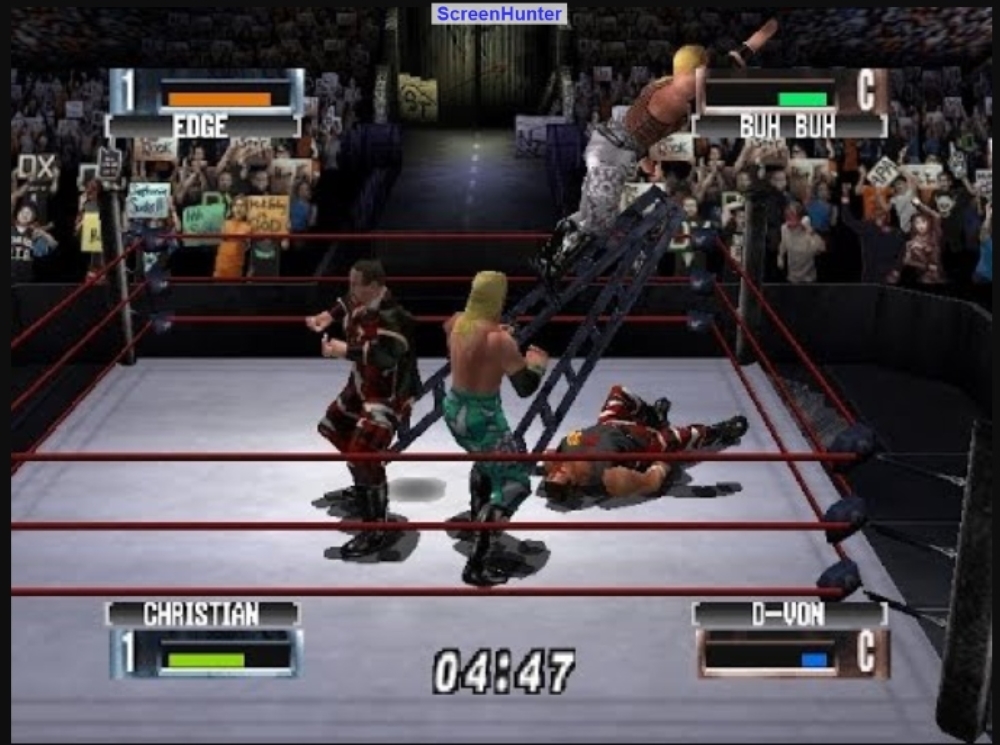 Ladder Matches for high flying carnage.
2.Fire Pro Wrestling Returns
Originally released on the Playstation 2, this entry into the prolific and highly influential 2D Fire Pro Wrestling series offers gameplay that is both simple yet technical, relying on precise timing rather than button mashing. Fire Pro Returns also offers unprecedented customization with its create-a-wrestler feature in case there is a wrestler not represented in the 327 wrestler roster featuring popular wrestlers from Japan, America, and Mexico like Jushin Thunder Liger, Sting, and Negro Casas.
What makes Fire Pro Wrestling Returns Great:
A roster of 327 wrestlers consisting of wrestlers from Japan, Mexico, and the USA.
Tons of customization ranging from create-a-wrestler and create a league
Simple yet technical timing-based gameplay with modes ranging from standard matches, exploding cage matches, and even MMA fights.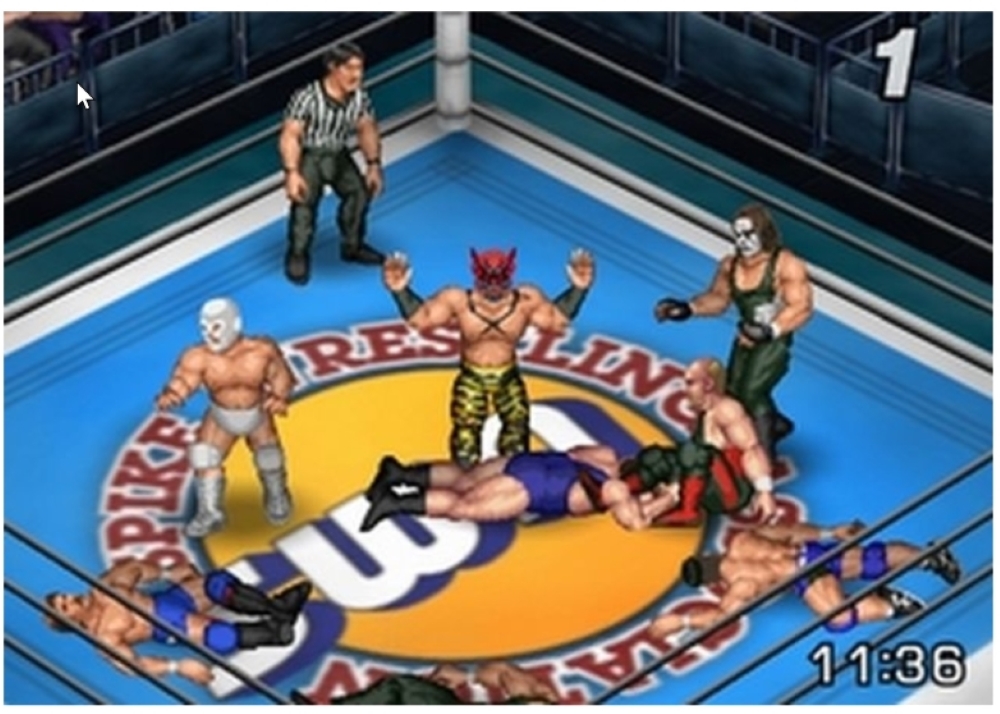 The Carnage of Battle royal mode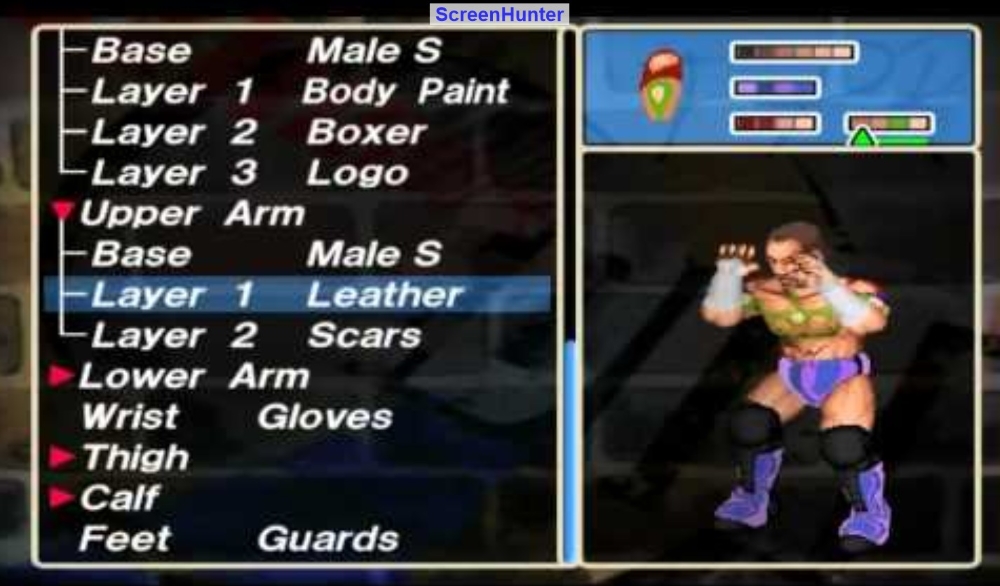 Fire Pro's famous create-a-wrestler allows plays to create whoever they want.
1. WWE SmackDown: Here Comes the Pain
Released in 2003, WWE SmackDown: Here Comes The Pain is the last game in Yuke's Smackdown series before it was rebranded as the Smackdown vs Raw series and it is considered to be not only the best game in the SmackDown series but the best wrestling video game of all time. Perfecting the fast-paced, simulation-like gameplay Yuke's wrestling games are famous for, Here Comes the Pain features every WWE match type up until that point (including the six-man Elimination Chamber match). Add in an in-depth season mode, and it's not hard to see why Here Comes the Pain is seen as the greatest wrestling game of all time.
What Makes WWE Smackdown: Here Comes the Pain great:
Tons of match types, including the Elimination Chamber.
Fast-paced, simulation-style gameplay
An in-depth season mode that simulates the feeling of being apart of WWE storylines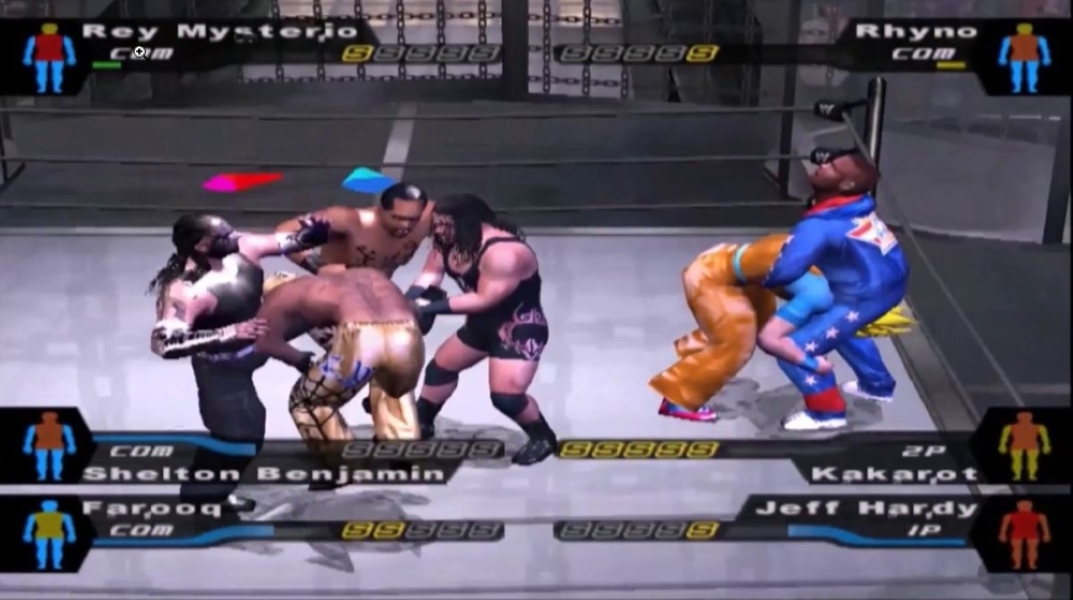 Multi-man madness inside the Elimination Chamber.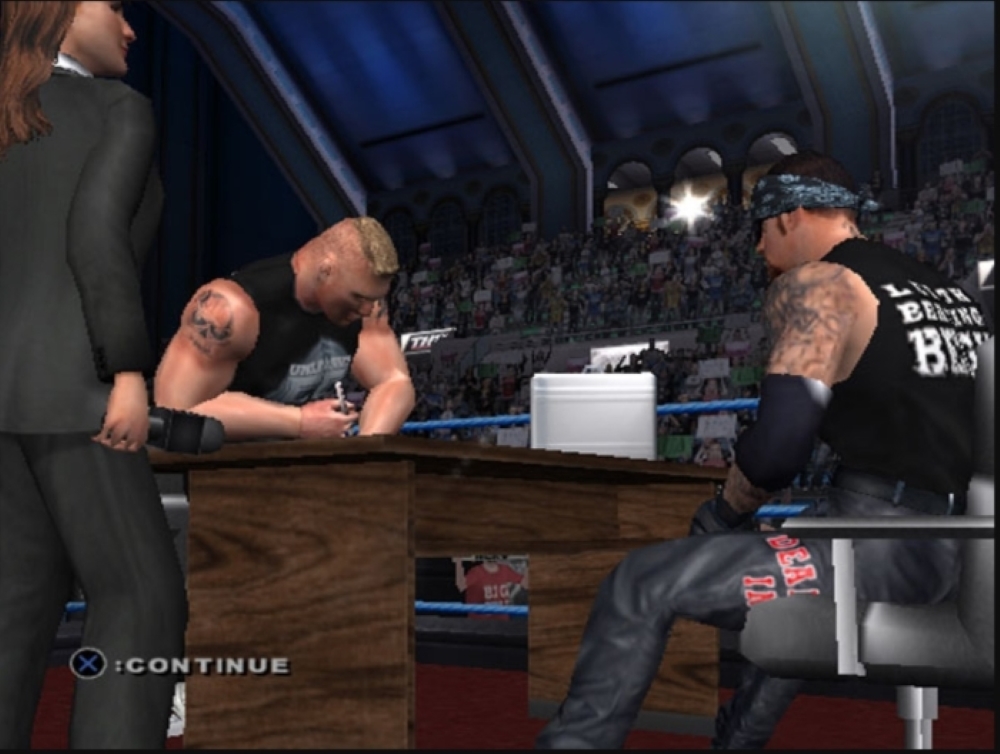 Here Comes the Pain simulates one famous aspect of WWE storytelling: The contract signing.
You may also be interested in:
Image Gallery