[Top 10] Rocket League Best Exotic Wheels That Look Freakin' Awesome
Updated: 27 Nov 2022 8:17 pm
My first thought the first time I played Rocket League? 
Well, my brain was like - Wait a second! It's not just Car Soccer, it also has Hockey and Basketball!
Mind you, this is something I may have imagined as a kid, and it's really cool but what's even cooler is pimping your car to beyond cool (Iced!).  Nobody's doing winner's flips on grubby wheels on my watch
This is why every car needs kick-ass wheels to go with YOUR personality.  So, here are the most awesome looking Exotic wheels that may not improve your car's performance, but will make me jealous when I see you whiz past. 
10) Tremor Inverted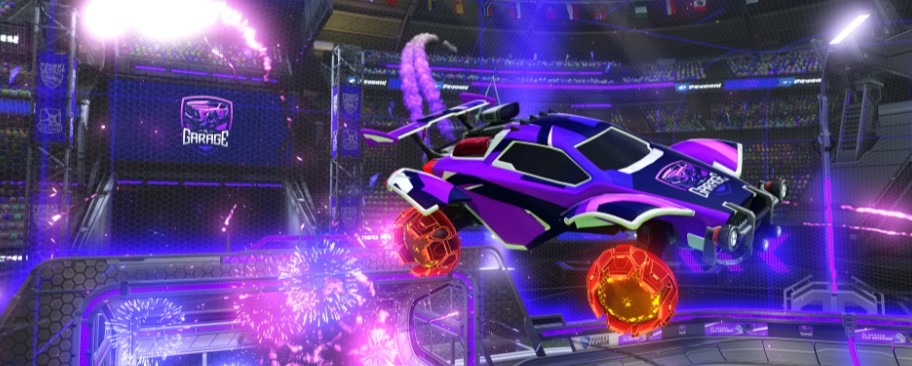 You can either get these babies from a blueprint at the end of a match (if you're lucky) or you can just trade for them if you don't wanna buy them from the Item Shop. 
They come in 13 paints, and to make you feel more special, they're a special edition. 
What I like the most about Tremor Inverted is the fact that they're fiery and what's better than fire to make a rockstar-like entrance. 
9) Looper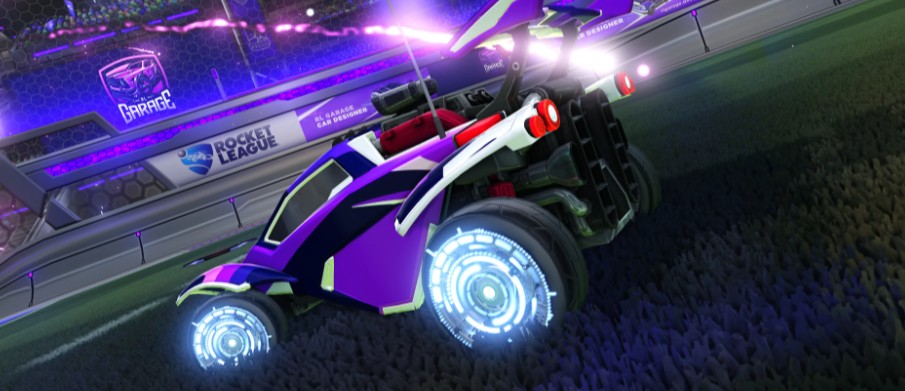 It's possible to get them from the Champions 1 series but in case you don't you can trade 5 import blueprints from the same blueprint, and there's also the possibility of trading between players. 
Looper comes in 12 paints and I believe that the coolest looking one is the titanium white. 
Their animation has a futuristic machinist feel to it with a gyroscopic illumination sequence.
Entering the Arena with those wheels will show your opponent what you're made of. 
8) Chrono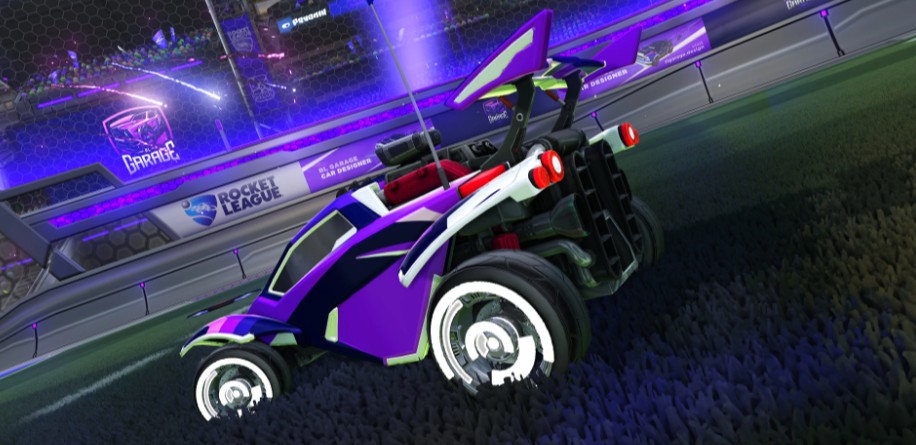 Considered an exotic rarity and was previously found in the accelerator crate. 
Today, you can get them from blueprints or trade for them with other players. 
Chrono kinda has the same futuristic vibe as Looper wheels but make no mistake - they're not the same thing, with 13 paints to choose from.  Chrono has an old-school clockwork movement, while still looking like it was brought back in time from 2070.
Can't put my finger on it but these wheels actually remind me a lot of the movie 13 Ghosts.  
7)  Dynamo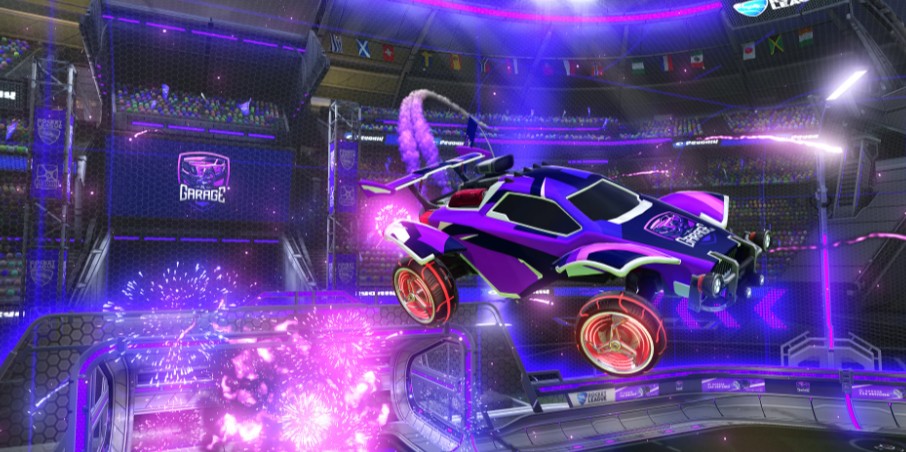 At first introduced in the Zephir Crate and were Considered an exotic rarity.
Now that crates have retired, you can get them from a blueprint or trade for them.
Dynamo comes in 14 painted variants, but unpainted, these wheels look like they were made by Balthazar and brought up from hell by hell hounds.  That's how sick their vibe is.
So if badass is what you're about, then Dynamo is what you want!
 6) Hypnotik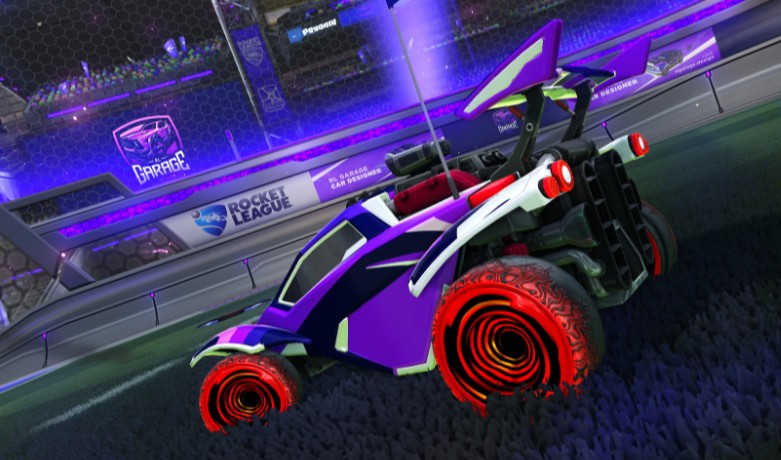 I originally dug these out of the Triumph Crate.  You can now get them from blueprints or trade for them.
All 13 paints that Hypnotic comes in mostly look pretty cool, considering their animation will hypnotise your opponents no matter what colour paint you pick! 
I mean, these wheels didn't get their name from nothing and you'll need to work to deserve them.  
5) Agasaya Inverted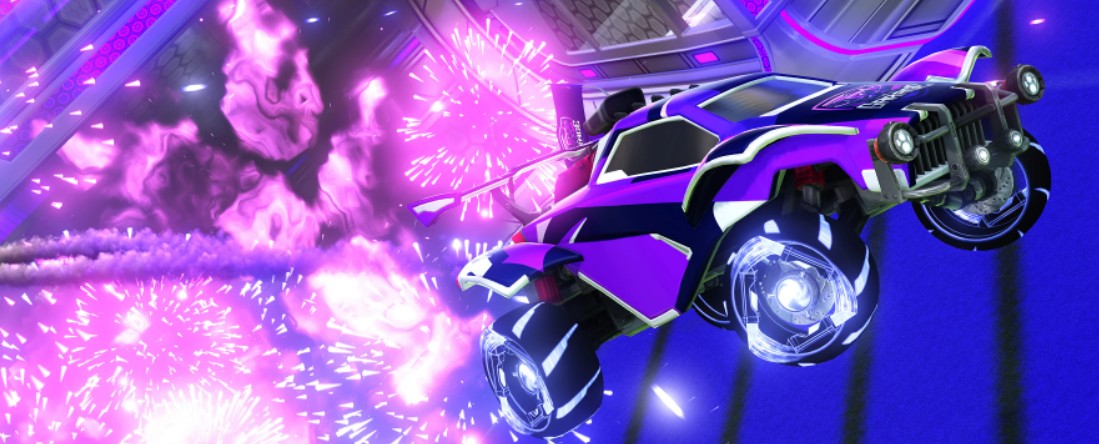 I refer to them as "Ninja Wheels" considering they literally have blades on them and not only that, but their animation is LIT (literally and figuratively).  It screams "I'm gonna finish you!" to your opponent. 
These wheels are a special edition and could have been obtained in season 1's Tournament Cups, which is why they're an exotic rarity. 
Unfortunately they can't be obtained from blueprints and can't be traded between players. 
Titanium white and Crimson are my best pics for the 14 paints they blind you with.
4) Discotheque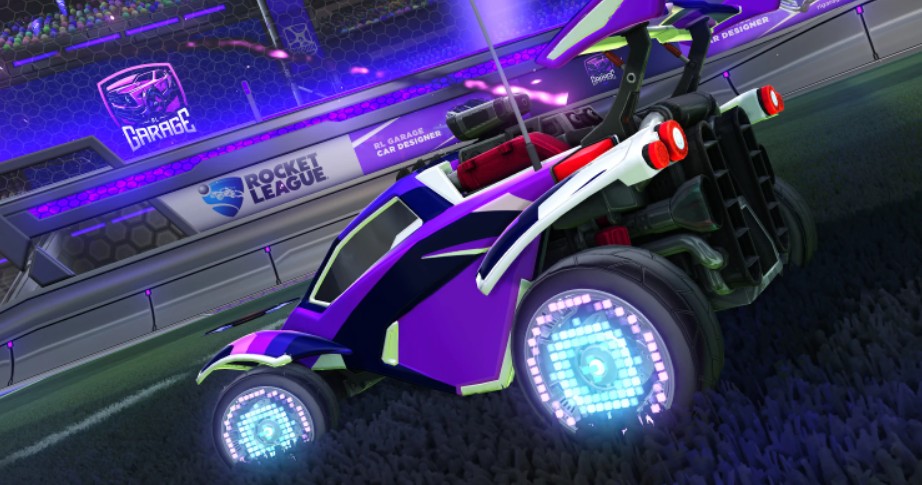 The authentic 70's Disco-Bling on these babies is mad!!!  It's like Saturday Night Fever and the Fast and the Furious had a baby.  It's fun, quirky and unapologetic - so get them or get out of the way - they're coming down the ramp anyways.
If only they came along with a mirror-ball to hang from your rear-view mirror.
They were introduced in Champions Crate 3, but now, they can be obtained from Blueprints or be traded between players.
You got 10 available paints and most of them are kickass. 
3) Zomba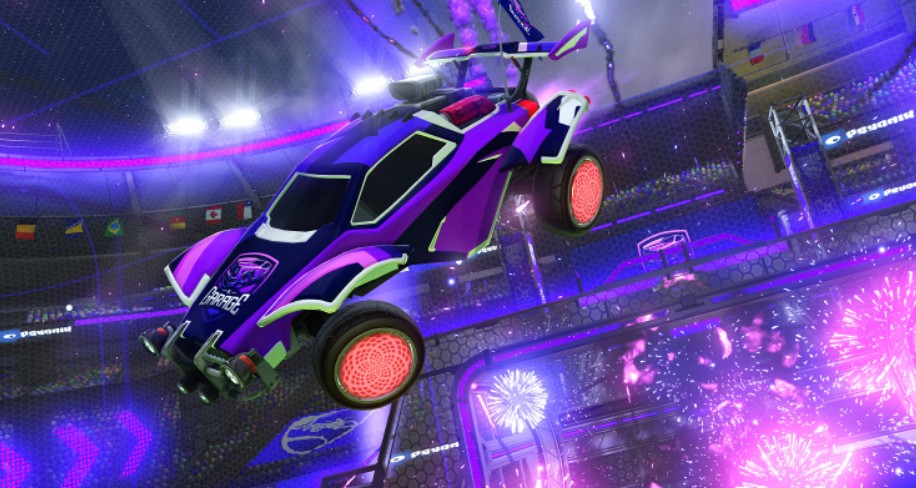 The Mandala-like design is what makes the Zomba wheels a perfect fit for every hippy gamer out there, although I'm not sure they exist. 
You can get them in Player's Choice Series blueprints, or by trading up 5 import blueprints from the same series.
Yellow and Sky blue are my favourite ones among 14 painted variants.
2) Dire Wolf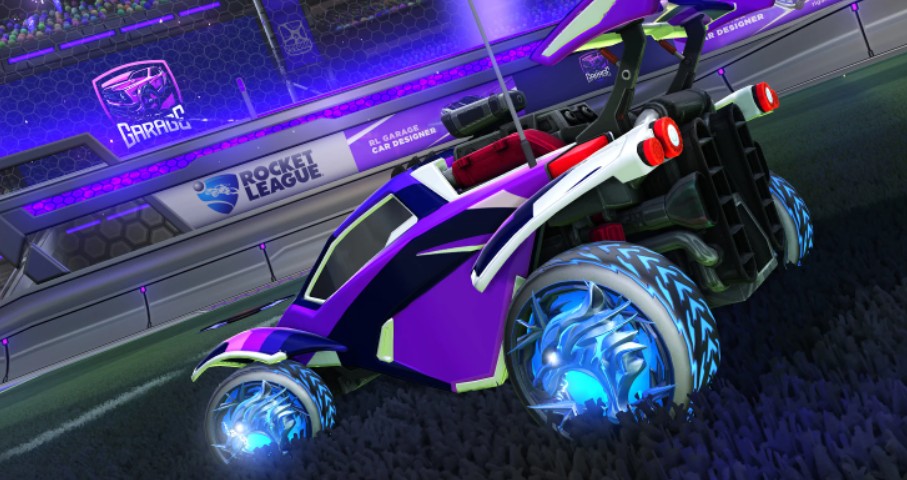 Badass comes in many forms in Rocket League  but this exotic rarity is what legends are made of!  
You can get Dire Wolf from the blueprints of the Season 1 Series, or by trading up 5 import blueprints from the same series.  Of course, I'm heading straight for the Titanium White (after a battle with 13 other paints) which is a fan favourite as well and looks like a beast out of Game of Thrones.
However, what makes it Freakin' Awesome is the fire animation!
Let's face it, whenever you flaunt those wheels, that's where your head's at and you got teeth kid!!! 
1) Draco holographic 

Whoever is playing against you, should put shades on, that's how bright they are.  Not only that, they're also see-through.  Frickin' bright and transparent, I mean HOW???
This explains why these wheels are unavailable in blueprints and have to be purchased from the Item Shop.  They're just too cool for handouts and brighter than my future. 
  You may also be interested in: