[Top 5] RDO Best Ways To Get XP (Updated Latest Guide)
Updated: 24 Nov 2021 10:59 pm
A band of Cowboys in the Wild West
Let's get you some XP, shall we?
Red Dead Online is a game that recognizes different playstyles and allows different players to progress in different ways. So, whether you like to go in with guns blazing or not, you can always find a way to rank up and get a hold of the game.
This is our list of how you can grind XP and rank up faster. As we've mentioned before, there are a lot of ways to earn XP, so, there's no single method that will serve you best. You can try all of these, or you can just move at your own pace. This isn't a ranked list. So, stay with us 'till the end to figure out the best way that goes well with your playing style.
PS: Remember to be in a posse for better rewards
#5 Story Missions
It's worth knowing that finishing the story mode is the best way to level up easily when you're starting out. Replaying these missions after completing them is also a very reliable means to grind XP.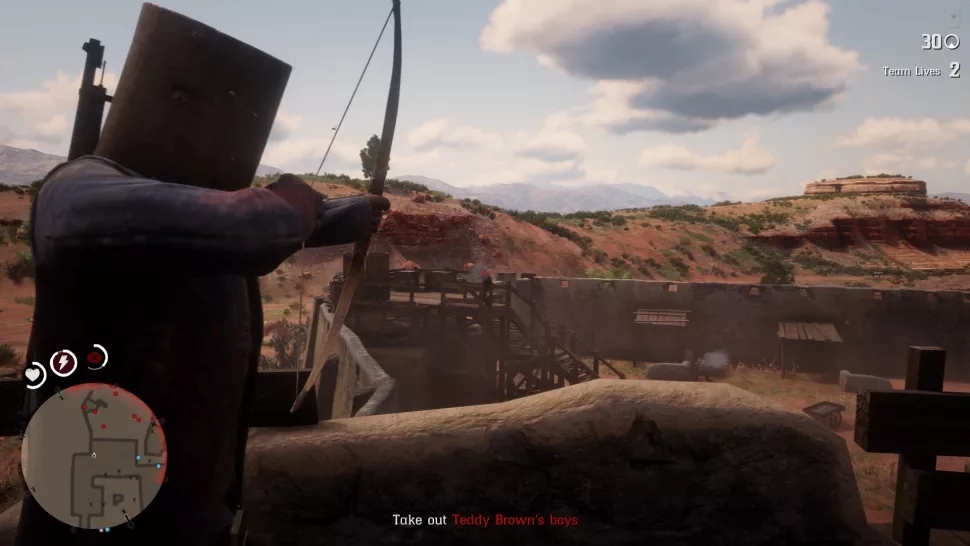 Taking out Teddy Brown's gang
Story missions reward you with a decent amount of points each time, plus a number of inventory items like treasure maps and money that you can use to make other XP grinding methods easier.
XP rewards: If you start this at the beginning you can reach level 10-15 based on how well you perform.
#4 PVP
If you're into shooting the crap out of the game, this method is for you. You can take part in any online event or PVP mode to grind XP but we would recommend the Showdown series as it tends to reward you with more XP and money.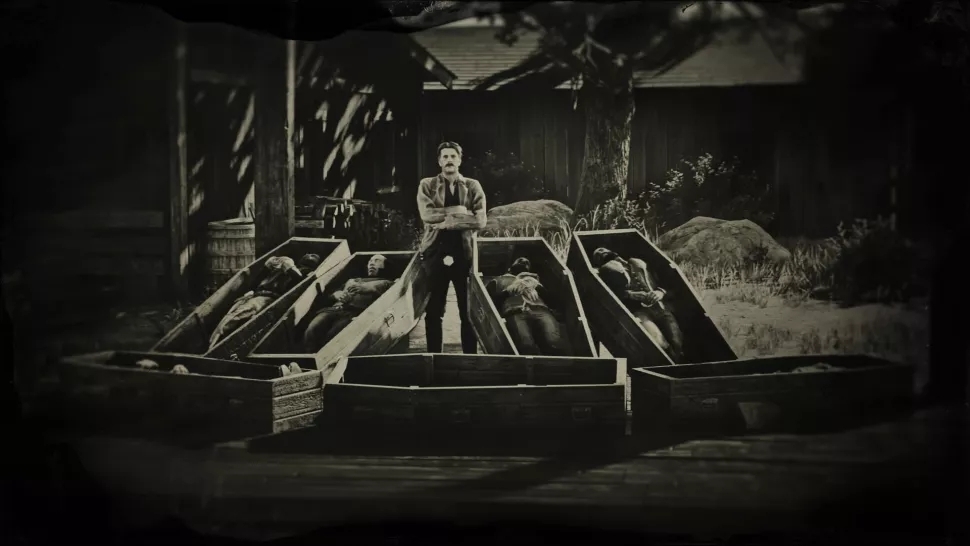 A Top dog at PvP
XP breakdown
In PVP, you can grind about 55-60 XP per kill if you reach level 31 and unlock special ammo types.
Free aim - 20xp
Headshot - 5xp
Distance - 5xp (use a sniper, perhaps)
Special ammo - 5xp
Deadeye - 5xp
Kill - 10xp
Mounted kill - 5xp
Enemy on their mount - 5xp
You can probably firm 8000-9000 XP per hour if you keep at it.
 #3 Gang Hideouts
This method is also for the gunslingers out there. If you feel overwhelmed by real players, then you can take a break from PVP and practice shooting NPCs. Clearing the hideout can bring in some major points and has the benefit of being a fun activity to grind for a while.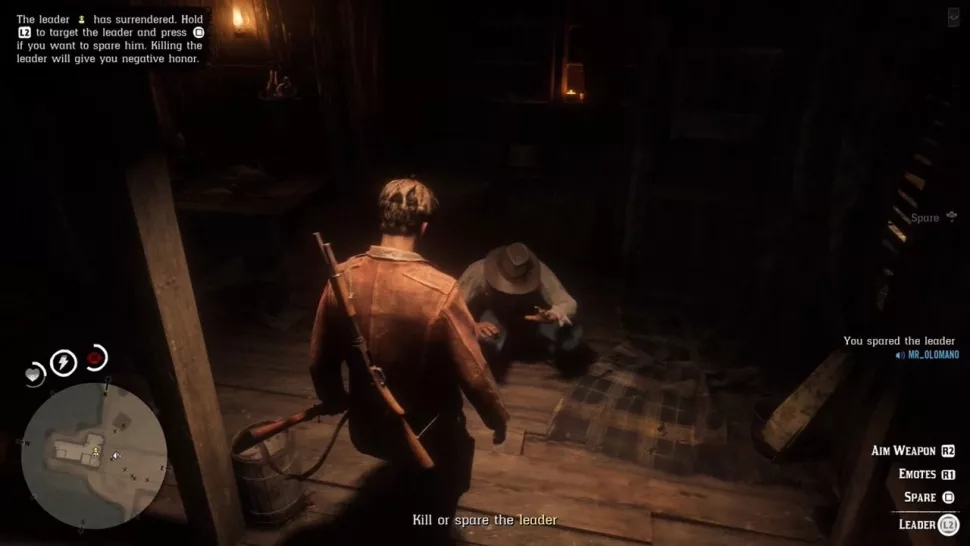 Taking out a Gang leader
XP breakdown
Free aim - 20xp
Headshot - 5xp
Distance - 5xp (use a sniper, perhaps)
Special ammo - 5xp
Deadeye - 5xp
Kill - 10xp
Mounted kill - 5xp
Enemy on their mount - 5xp
You'll earn about 10-15k XP per hour given that you find another gang hideout right after clearing one. By the way, remember to be in a posse for the best outcome.
#2 Bounty Hunting
If you sign up for the Bounty Hunter Role in Rhodes, it opens up a whole new range of Bounty Hunting missions for you to take on. While all of these give you experience, those with a lot of other enemies tend to be incredibly good for racking it up, such as bandit leaders with a lot of minions for you to shoot.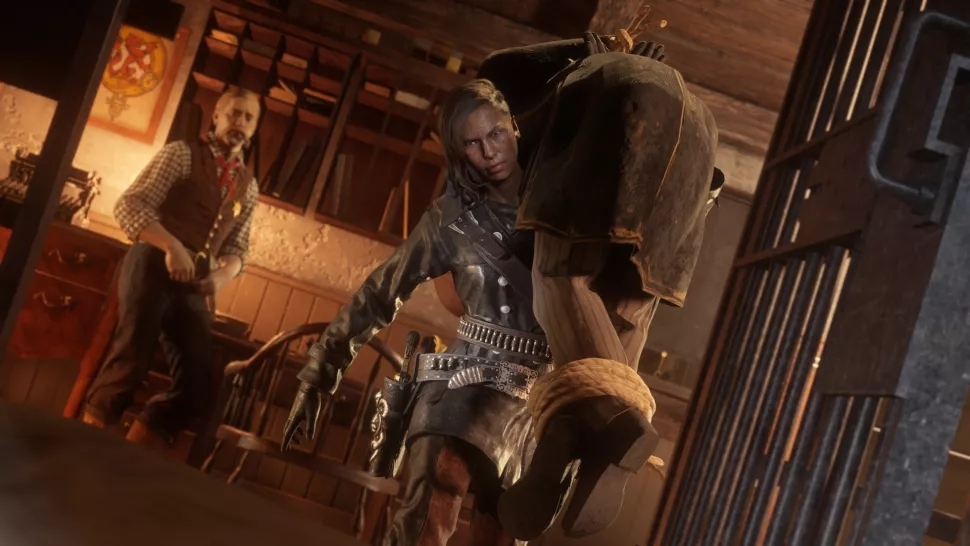 An honorable Bounty Hunter throwing a criminal in the cell
The legendary bounty targets Doyle and Cortez are especially good, as they can be completed fairly quickly with a lot of targets along the way. You'll earn huge amounts of XP along with Bounty Hunter XP, money, and gold. This method can't even go wrong!
#1 Be a Collector
This is another method that requires you to take on a role. You can become a collector by meeting Madam Nazar and buying the Collector's Bag for 15 gold bars. We recommend that you also buy the Pennington Field Shovel and the Metal Detector.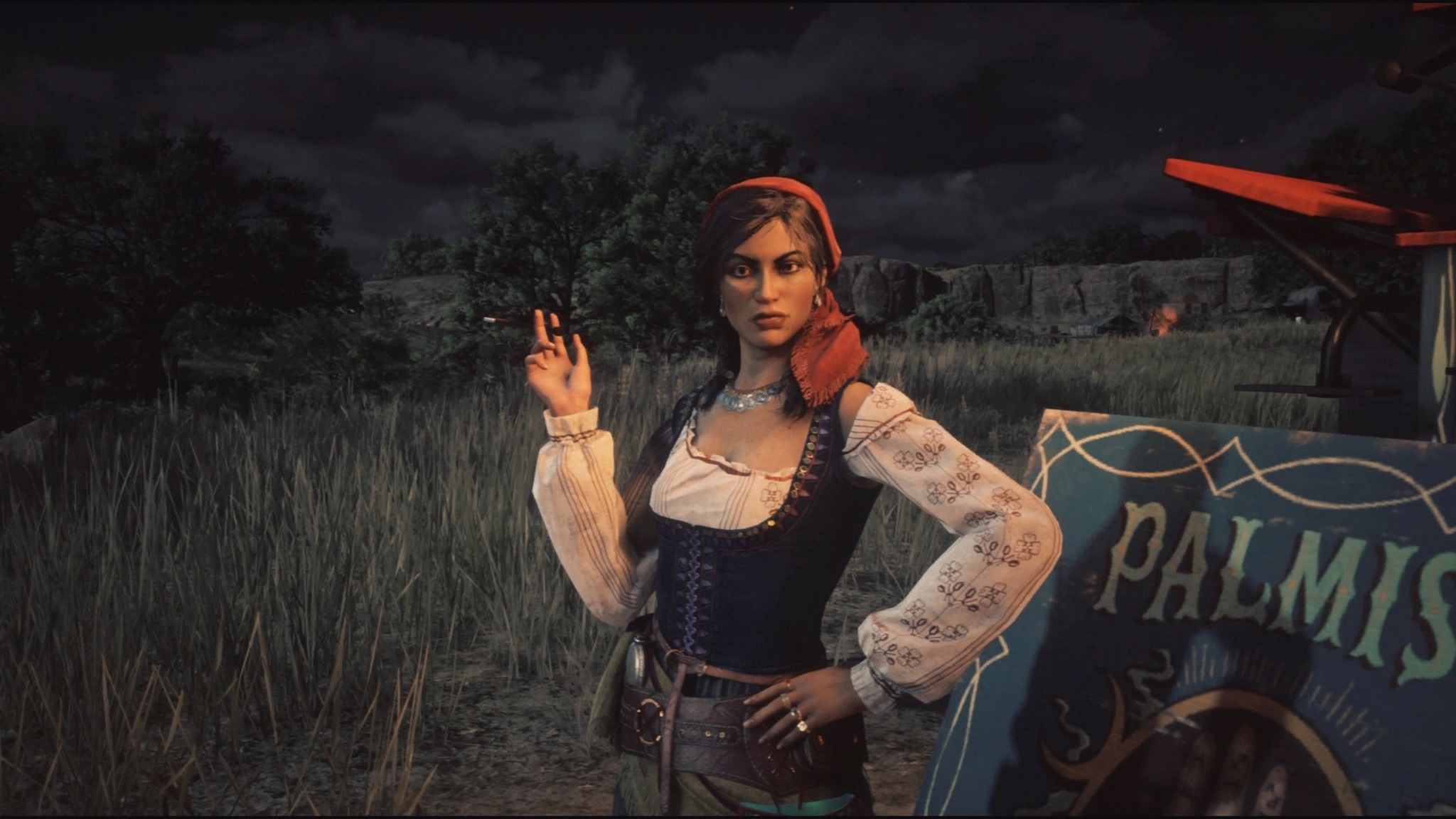 Madam Nazar, the fortune teller
How to grind
To grind this role efficiently, you'll need to know where the collectibles have spawned at the time that you're playing. Here's the link to the map - https://jeanropke.github.io/RDR2CollectorsMap
Collect the items of your choice. You can see their prices in this link, too. More price means more XP. Try to sell complete sets to earn more rewards. You can grind about 11000 per hour through this method.
Also Be Sure To Read:
Image Gallery