[Top 10] Red Dead Online Best Hunting Spots
Updated: 02 Sep 2020 2:56 pm
Looks like it was rabbit season after all...
Learn the Top 10 locations for hunting in Red Dead Online.
Hunting is one of the best ways to make money in Red Dead Online, and you'll have to do a lot of hunting to progress in the Trader Role too. With a map as big as RDO's, it can be difficult to know where to focus your efforts if you want to make the most money.
That's why I've put together this list of the Top 10 Best Hunting Spots in Red Dead Online. Since animals will be spooked by your hunting activity, the best way to use this guide is to move between the different spots so that the animals can respawn. Decide on a few spots to use and make yourself a hunting route.
 Now load up your rifle, and saddle your horse: it's time to go hunting.
10. Spider Gorge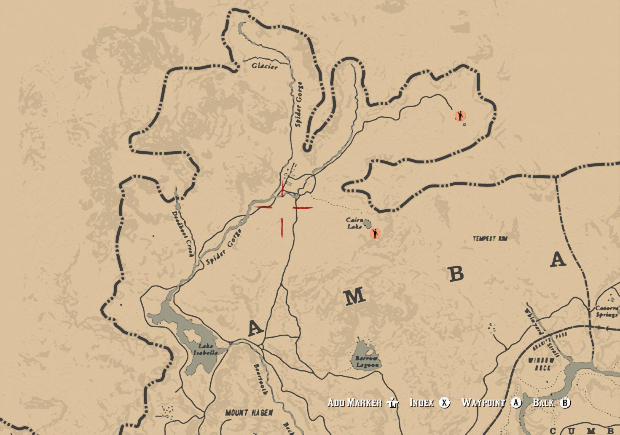 Cold and unforgiving, the northernmost regions of the 5 States can actually make for very fertile hunting grounds. Plus, thanks to it's remote location, this makes a great starting or ending point for a hunting route. Just be sure you're dressed for the weather, or the cold will drain your cores quickly.
Why Spider Gorge is Great
Animals are easy to spot and track in the snow
Very few players go up there, so no one should scare away the animals
Good beginning or ending to a route
Animals Spawns at Spider Gorge
Hawks
Whitetail Deer
Moose
Wolves
Foxes
9. Owanjila Dam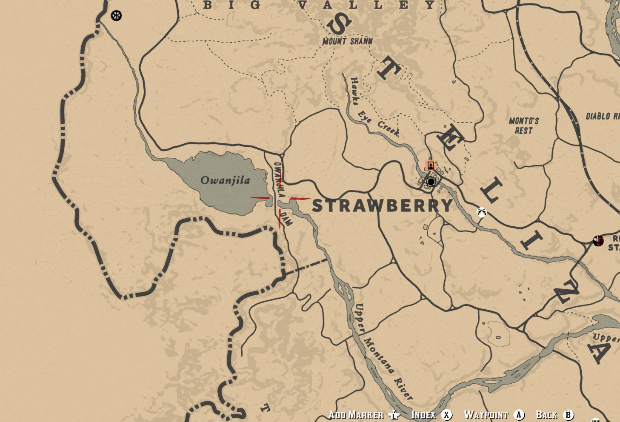 Owanjila Dam is densely wooded and sits on the edge of a lake and river. Several valuable animals spawn here, and it's conveniently close to the Butcher at Strawberry.
Why Owanjila Dam is Great
Right next to Strawberry
Follow the river for easy kills
Can also fish here while animals respawn
Animal Spawns at Owanjila Dam
Whitetail Deer
Beavers
Eagles
Elk
Foxes
8. Great Plains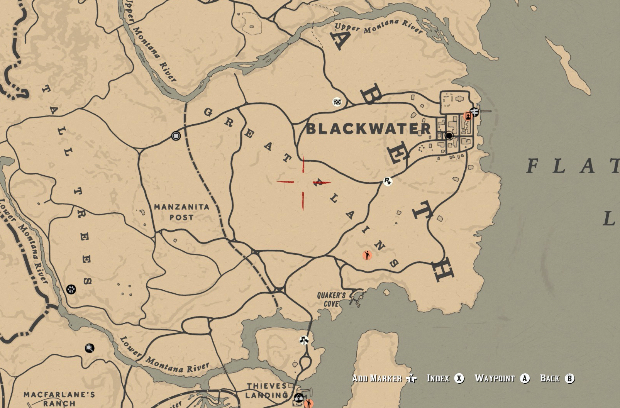 The Great Plains region just south of Blackwater is a fantastic, open hunting ground. You have easy access to the Butcher and ammo resupply in Blackwater, plus this is the only region that spawn the mighty (and valuable) American Bison.
Why the Great Plains are Great
It's in the name
Excellent sight lines for long distance hunting
Convenient location just South of Blackwater
Animal Spawns at the Great Plains
Bison
Deer
Pronghorns
Rabbits
Skunks
7. Rio Bravo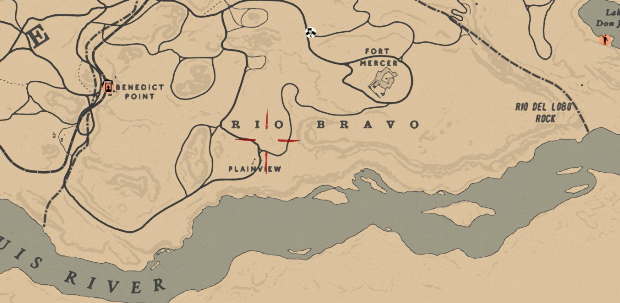 Down in the southwestern end of the map, Rio Bravo offers good hunting across long, open sightlines. Plus, the river is great for fishing.
Why Rio Bravo is Great
Good start or end to a route due to remote location
Close to Butcher in Tumbleweed
Can fish in the river while animals respawn
Animals Spawns in Rio Bravo
Peccary Pigs
Pronghorns
Whitetail Deer
Western Ravens
Rabbits
Sheep
6. Twin Rocks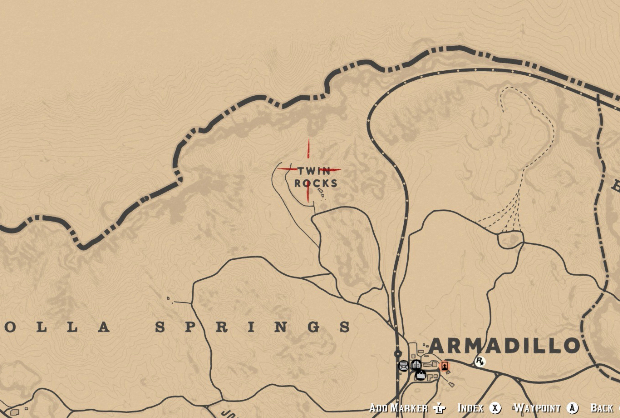 Twin Rocks is another remote location in the Western portion of the 5 States. Be sure you're dressed for the heat, and keep your eyes on the sky for easy bird kills. Feathers add up!
Why Twin Rocks is Great
Remote location means no players scaring away animals
Close to Armadillo for resupply
Good open sight lines for long distance hunting
Animal Spawns at Twin Rocks
Peccary Pigs
Rams
Western Ravens
Prongorns
Rabbits
Iguanas
5. Manzanita Post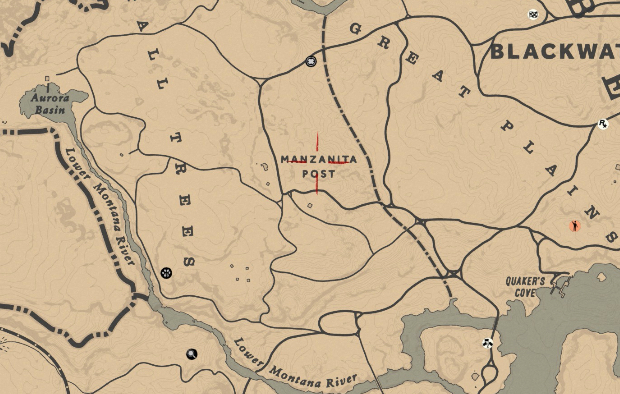 Manzanita Post sits right between the forests of Tall Trees and the Great Plains region, and is home to a good variety of animals to hunt. It's not close to any towns though, so use it as a middle stop along a hunting route for best results.
What Makes Manzanita Post Great
Good variety of different animals
Makes a great middle stop for a route
Animals Spawns at Manzanita Post
Hawks
Deer
Coyotes
Foxes
Rabbits
Elk
4. Cumberland Forest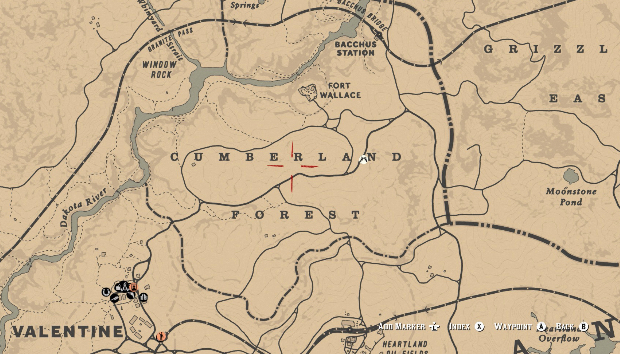 One of the thicker wooded regions of the map, Cumberland Forest nonetheless is chock-full of huntable animals. Be sure to let your horse guide itself through the trees and don't try to force steering, unless you want to be eating leaves!
Why Cumberland Forest is Great
Close to the Butcher at Valentine
Dense and full of animals
Animal Spawns at Cumberland Forest
Elk
Black Bears
Eagles
Deer
Coyotes
Badgers
3. Roanoke Valley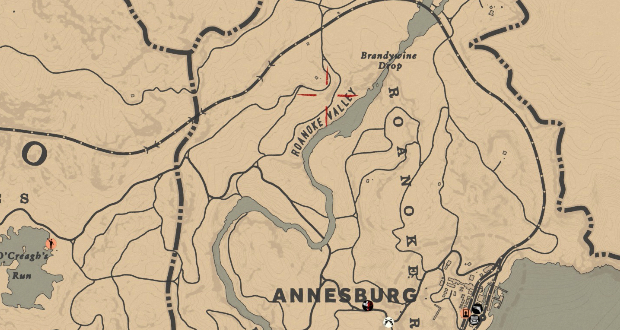 Tucked away in the Northeastern most portion of the 5 States, Roanoke Valley is home to beautiful scenery and valuable animals alike. This makes a fantastic start or end point to a route.
What Makes Roanoke Valley Great
Remote location means players won't scare away your animals
Close to Annesburg for resupply
Good start or end to a route
Animal Spawns at Roanoke Valley
Black Bears
Deer
Coyotes
Elk
Blue Jays
Cardinals
2. Bolger Glade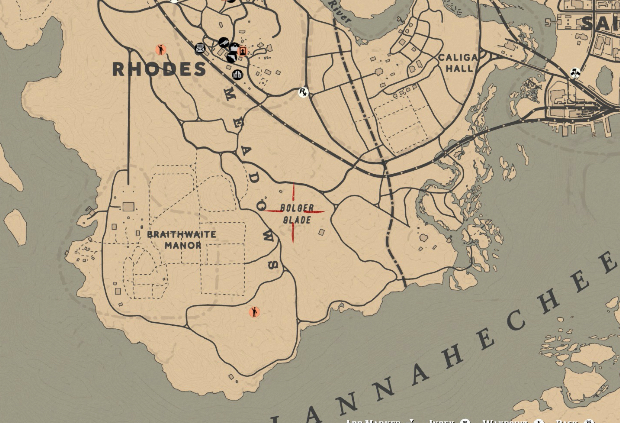 Down on the Southern point of the map, Bolger Glade is home to several valuable animals, as well as being very close to Saint Dennis and Rhodes. There's also good fishing to be had in the river.
What Makes Bolger Glade Great
Conveniently located between Rhodes and Saint Dennis
Can fish while waiting for animals to respawn
If you get bored, you can go harass the Braithewaites at their nearby Manor
Animal Spawns at Bolger Glade
Foxes
Deer
Eagles
Coyotes
Cormorants
Panthers
1. Bluewater Marsh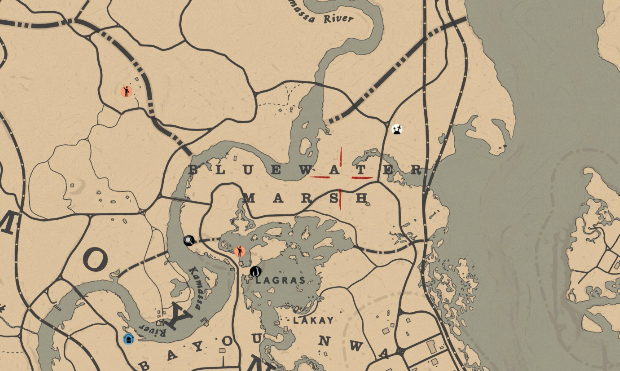 Bluewater Marsh is hands-down my favorite place to hunt. There are tons of valuable animals and birds to be had, plus you're only a short ride from the Butcher in Saint Dennis. Hunt, sell, rinse, and repeat. If you only hunt in one place in Red Dead Online, hunt at Bluewater Marsh!
What Makes Bluewater Marsh Great
High concentration of valuable animals
Easy sight lines for long distance hunts
Close to the Butcher at Saint Dennis
Animal Spawns at Bluewater Marsh
Alligators
Egrets
Spoonbills
Muskrats
Bullfrogs
Loons
Herons
Deer
Cranes
Also Be Sure To Read:
Image Gallery