[Top 5] Rainbow 6 Siege Best Ace Loadouts
Updated: 25 Nov 2021 5:39 am
Giving more headaches to defenders
Team Rainbow's third hard breacher. Like Hibana, he can throw his breach charges at a distance, and like Thermite, each of his charges creates a large breach. And there's three of them. On top of that, he has an assortment of weapon choices and attachments that makes each weapon in his arsenal versatile for each kind of game style that the player chooses to play.
5. AK-12 with Red Dot, Compensator, and Angled Grip + P9 with Suppressor + Claymore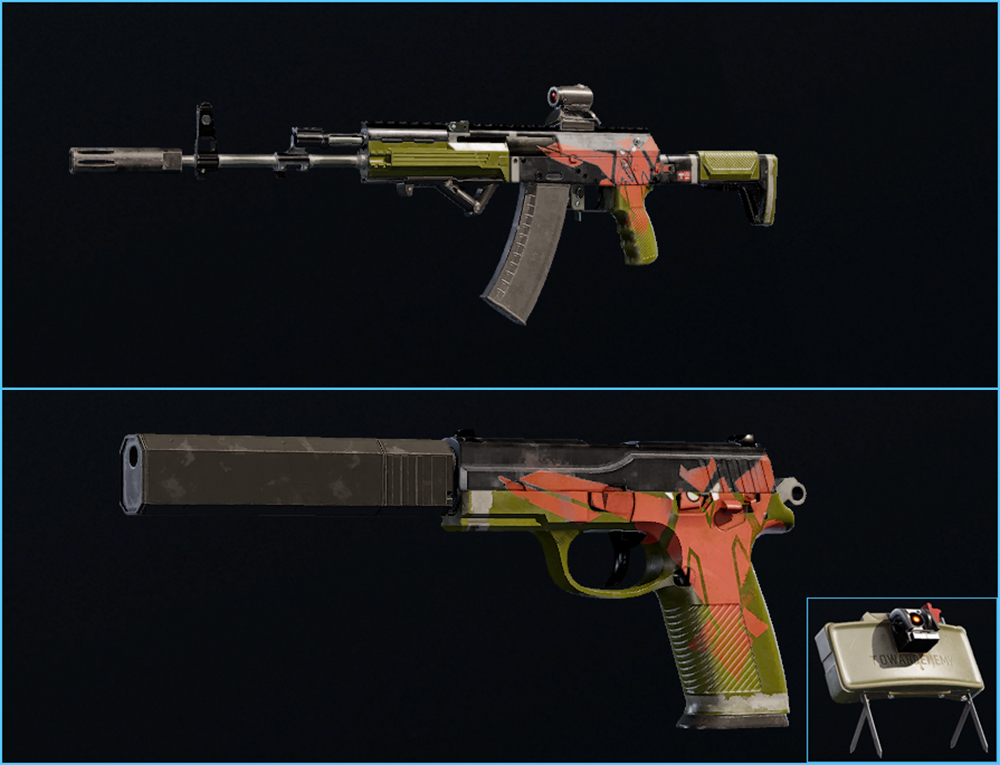 The higher the risk, the greater the reward.
This loadout is great for entering choke points or when you need to do a vertical breach where roamers can suddenly come and engage you. With the angled grip, you'll be able to react fast to enemies suddenly appearing in your line of sight, and the compensator will help you control the AK-12's rough recoil. This gun has a pretty big recoil diamond and when it comes to reducing the recoil diamond of guns, compensators are the best.
And for close quarters combat, the red dot is the best among the available scopes of Ace's AK-12. With its 1.0x zoom, you'll have a much wider field of view when aiming down your sights. 
Excels in:
4. AK-12 with 2.0x Scope, Flash Hider, and Vertical Grip + P9 with Suppressor + Claymore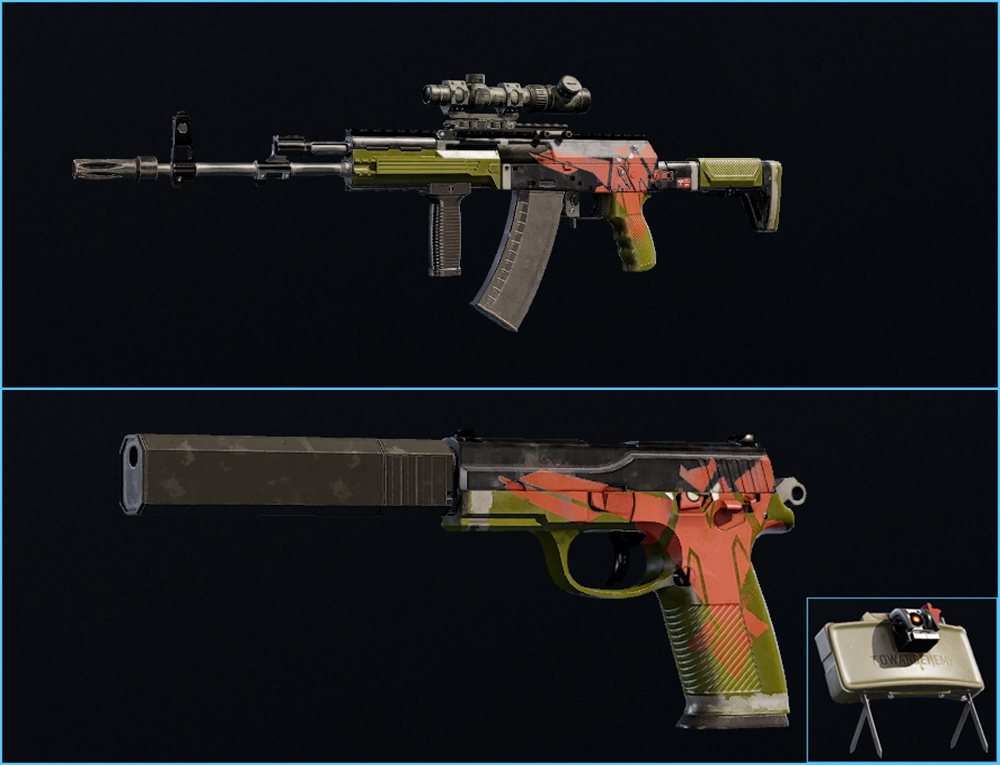 The best vertical recoil benefit
With the flash hider and vertical grip combined, this is the best loadout when it comes to holding down the vertical recoil of the AK-12 which has a pretty strong kick. The recoil pattern of this gun will still not go on a straight vertical pattern but you'll be able to hold it down pretty easily. And with the 2.0x scope, it'll be best to go for small burst firing.
Since Ace's main role is breaching. He can be vulnerable from runouts and roamers. But in most cases, the claymore will protect you from those.
Excels in:
3. M1014 with Laser + P9 with Suppressor + Claymore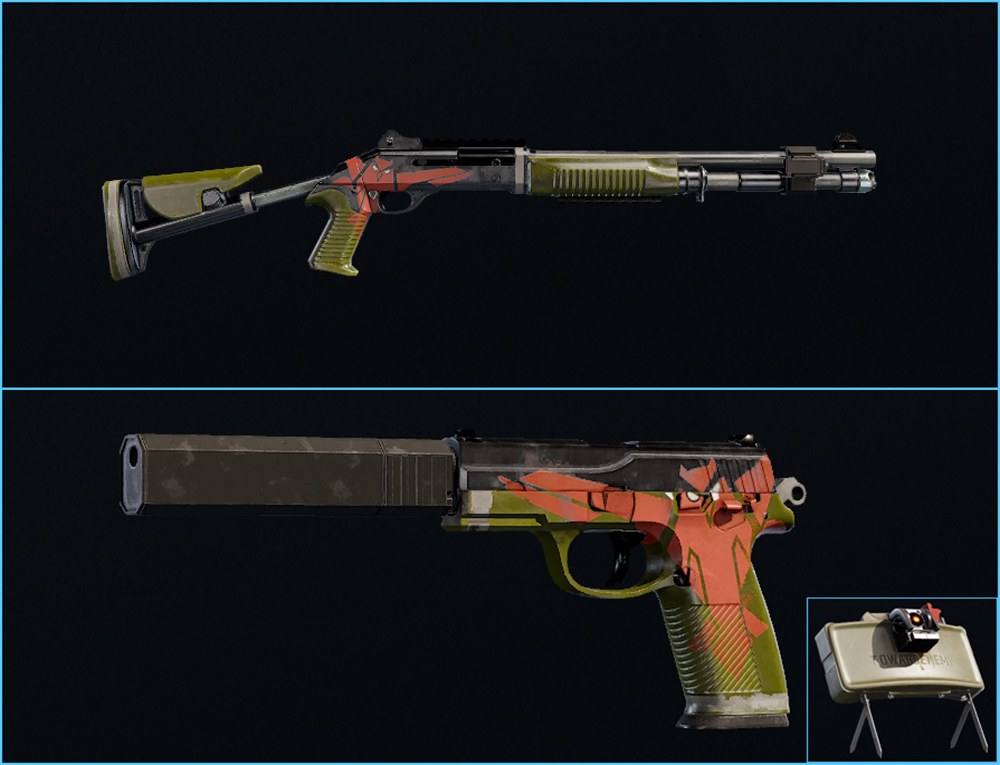 Breach charges and shotgun. Very swat-like.
Ace's selma breach charges can easily be used whether it's a vertical breach or a horizontal one. They work very fast too. And for quick actions like that, the M1014 shotgun takes the cake. If you're able to make it a close-range encounter between you and your enemy, making a shot with the M1014 will almost guarantee a kill or at least a down. And with the laser, hip fire and flick shots with it will even be deadlier.
In many cases though, for you to be able to creep closer to your enemies, you'd have to have some measure of stealth. And that's the job for your suppressed P9. When the area is clear, shoot defender cameras or other gadgets with it so that you can avoid alerting enemies to your presence.
Excels in:
2. AK-12 with 2.0x Scope, Suppressor, and Vertical Grip + P9 with Muzzle brake and Laser + Claymore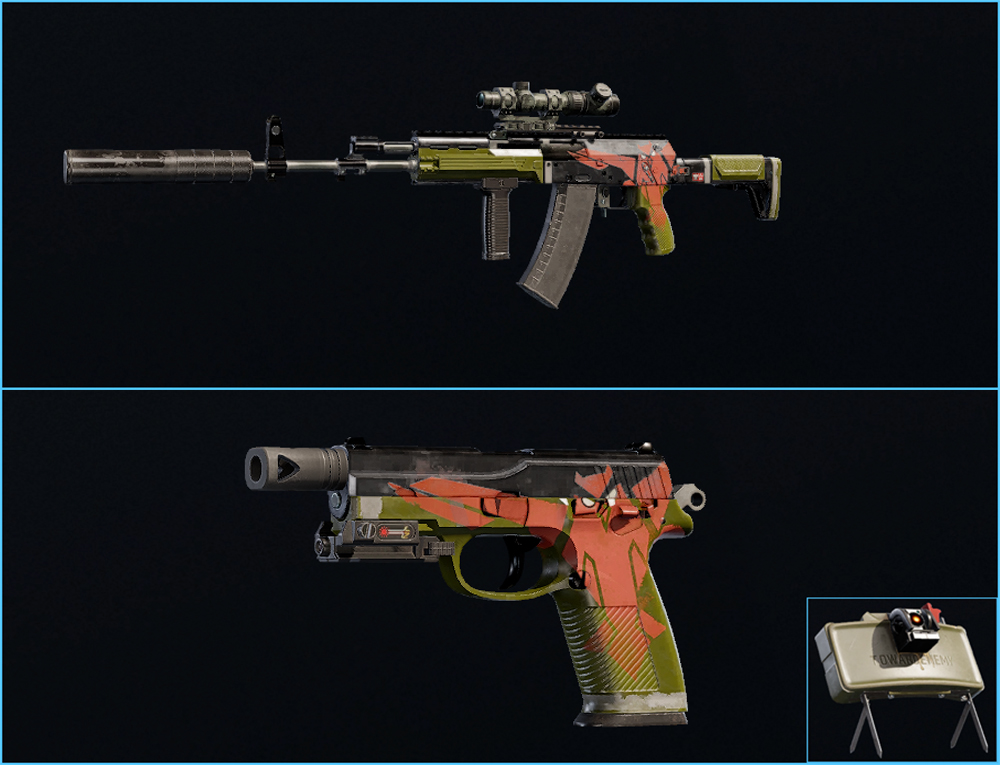 Use it like it's a semi-auto marksman rifle
Because Ace can deploy his selma breach charges from a distance, with a proper loadout, he can play the role of long-range support too. And when playing long-range support, attaching a suppressor along with a 2.0x scope will give you and your team a lot of benefits. Since your enemies won't get a directional threat indicator when you're shooting them with this suppressed AK-12, chances are, they won't be able to figure out where you're shooting from at long range.
And with the 2.0x scope, you'll be able to provide long-range reconnaissance for your teammates as long as you see your targets clearly. And with the vertical grip holding down the AK-12's recoil, you'll be strafing at your targets with deadly accuracy.
Excels in:
1. AK-12 with 2.0x Scope, Compensator, and Vertical Grip + P9 with Suppressor + Claymore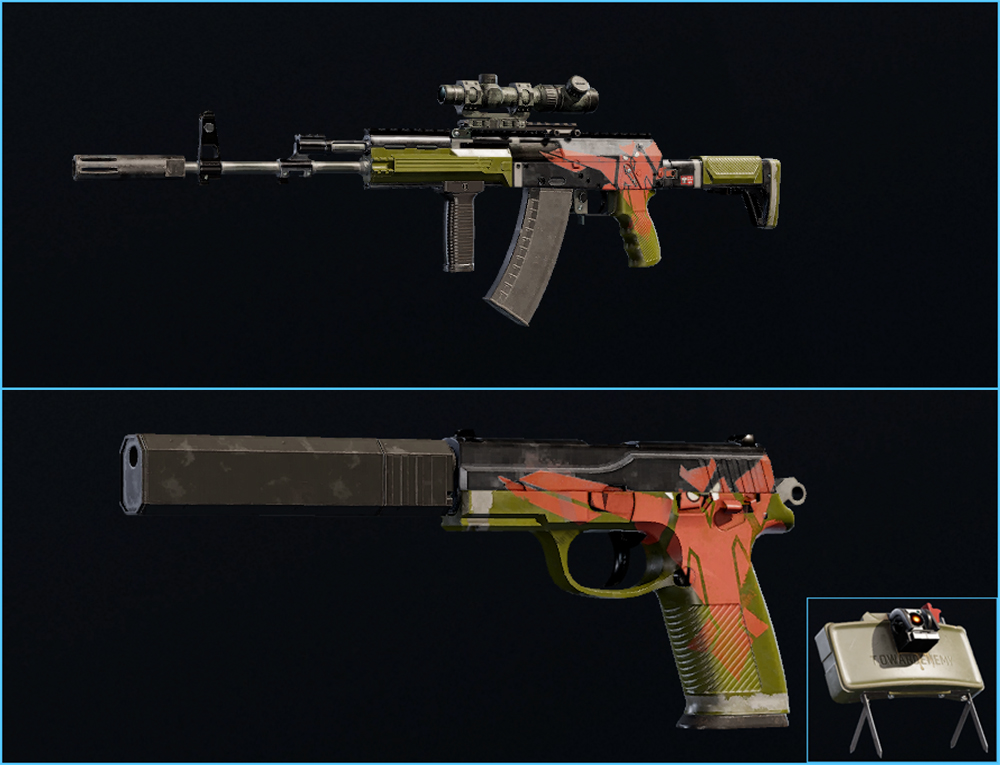 Ace's most balanced loadout
As mentioned above, the AK-12's recoil is pretty rough and it has a big recoil diamond. But the compensator will allow you to tame its recoil in all directions as well as random recoil. So, for guns like the AK-12 which recoil pattern doesn't go in a straight vertical line, the compensator is king. And with the 2.0x scope, you'll be able to provide cover fire for your teammates while also strafing your enemies with accuracy because of the recoil benefits of the compensator combined with the vertical grip. This loadout offers the most stable and smoother recoil for Ace's AK-12.
Excels in:
Medium to long-range
Stable recoil
Attention operator, please be advised. There is a new directive from Six. Read up on these related articles, and prepare for deployment:
You May Also Be Interested In: