[Top 10] Growtopia Best Music Worlds That Are Awesome
Updated: 23 Aug 2022 1:25 pm
Growtopia. Music worlds make every theme just a tad livelier. Sob to "Shelter" or panic to "All I Want For Christmas Is You".
Come one, come all to a compilation of the best music worlds in Growtopia (2012). Growtopia is a popular sandbox MMO where you get to grow everything on trees—including music! Unlike many games where you have to use musical presets, Growtopia works like Minecraft's Note Blocks.
Maybe you're building a world, looking for inspiration, or trying to find ASMR loops to work to. Here's the top 10 list: Growtopia Best Music Worlds That Are Awesome. Listed in no particular order.
10. SONGTOPIAN (Best for music compilations)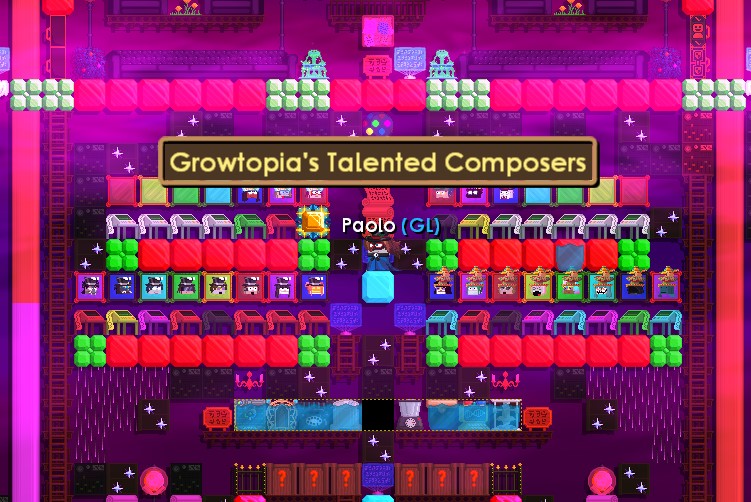 Owned by Kpop. Also check out their list of talented composers.
Cue "Hall of Fame" and "Canon in D". SONGTOPIAN is one of the oldest music worlds in Growtopia. When I say "music worlds'', this means it's a world with a set of doors leading to the songs themselves. Here, you can find popular works from composers such as LadyWarrior, CuzyCat, Kregga, and ProLuckStar, but not limited to that list.
Come visit for a fantastic assortment curated by your favorite music community.
Why SONGTOPIAN Is Great
Dates back to early 2014
Trusted and original composers and transcribers
Connected community (guild)
SONGTOPIAN details:
List of various songs from A-Z
Filled with doors from top to bottom
9. SONGTOPIA (Best for music compilations)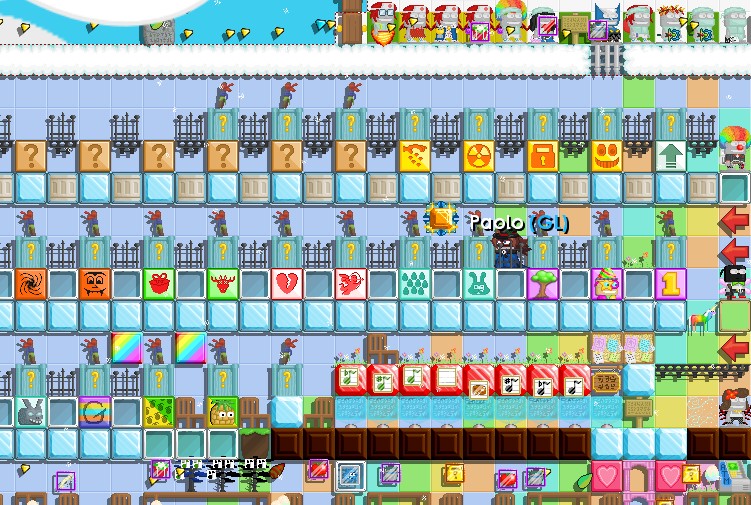 Owned by SONGTOPIA. Consider this an alternative to SONGTOPIAN for more songs.
Need anything SONGTOPIAN doesn't offer? Visit this decentralized alternative: SONGTOPIA. Rather than doors, here we have a collection of Gateways to Adventure. I recommend this world if you're more of a door-hater. Otherwise, there isn't really much to say about this straightforward music world.
Why SONGTOPIA Is Great
Straightforward; no meandering necessary in order to search for songs
One of the oldest music worlds
SONGTOPIA details:
Found near spawn, you may immediately locate the Gateways to Adventure.
These Gateways give away details about the song title and creator / world owner.
8. PIANOS (Best for Original Pilipino Music by Kregga)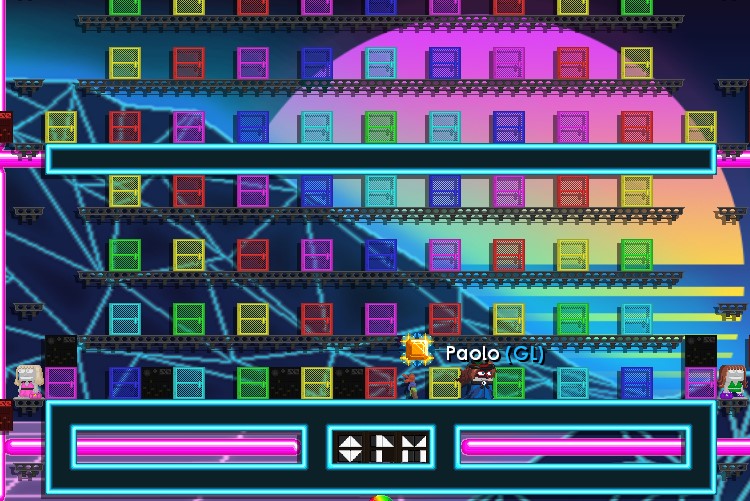 Owned by Kregga. Spice up your worlds with localized songs! Welcome to Growtopia, where musicality gets fostered every day.
Consider this accessible to one of the largest nationalities playing Growtopia. Like SONGLISTS with an Indonesian category, here you may find Kregga's original compositions of OPM—short for Original Pilipino Music.
I recommend PIANOS for his rare English worlds combined with an amazing artistry in FIlipino music composition.
Why PIANOS Is Great
All works are original and manually transcribed with an external MIDI software.
You may commission original works from Kregga for a few DLs a pop.
PIANOS details:
Various sets of doors are laid out around the world; some OPM and others in English.
A WOTD trophy can be seen as the centerpiece of the world.
7. SONGLISTS (Best for more songs)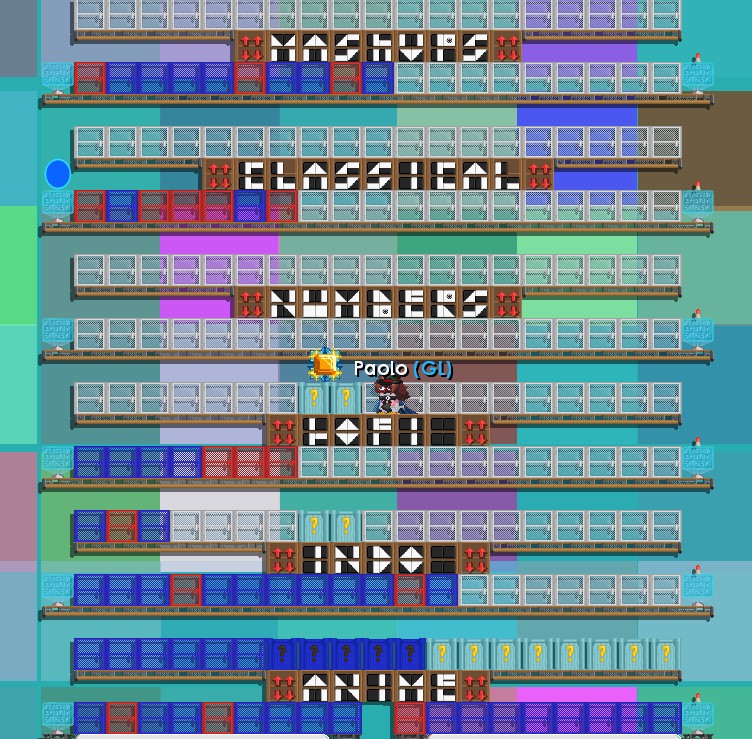 Owned by uuF. Let the categories un-fuzzle your brain. There can only be so many doors!
"SONGLISTS" tries to make a clean approach using less eye candy and clear directions on where to go. At its core, you visit these worlds to look for music.
When you're done with SONGTOPIAN and SONGTOPIA, try coming here next for all other songs you've missed.
Why SONGLISTS Is Great
SONGLISTS details:
The doors are laid out similar to SONGTOPIAN; organized from A-Z.
Several doors lead to nowhere. Maybe your work can be the next, wink.
6. LADYSONG (Best for songs composed by LadyWarrior)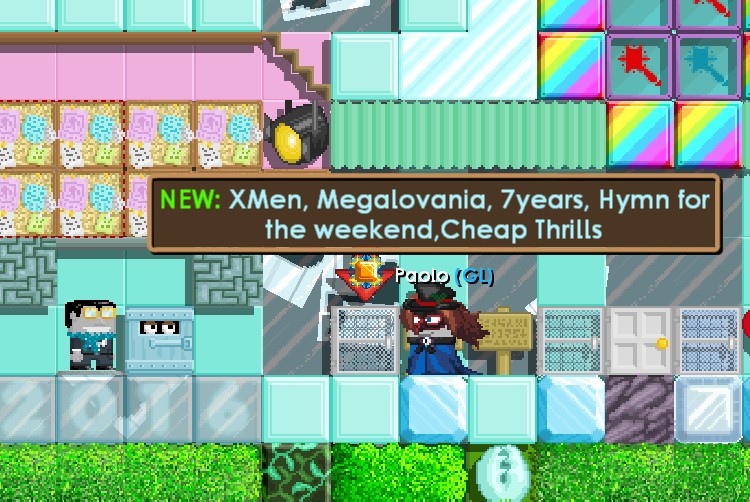 Owned by LadyWarrior. You might know her! She composes complex, beautiful pieces.
You might know LadyWarrior for her complex compositions on various hits such as "River Flows In You" by Yiruma and "Drag Me Down" by One Direction. She's a veteran who knows a lot about the game as well. Find more songs from LadyWarrior through LADYSONG – she won't disappoint.
Why LADYSONG Is Great
Great for complex, well-known pieces
As the saying goes, warriors bounce back up. LadyWarrior still plays today, diving in an occasional hiatus. If you catch her, say "hi"!
LADYSONG details
Many individual doors are laid out, all composed in LadyWarrior's name.
Some worlds cannot be copied publicly.
5. CUZYSONG (Best for songs composed by CuzyCat)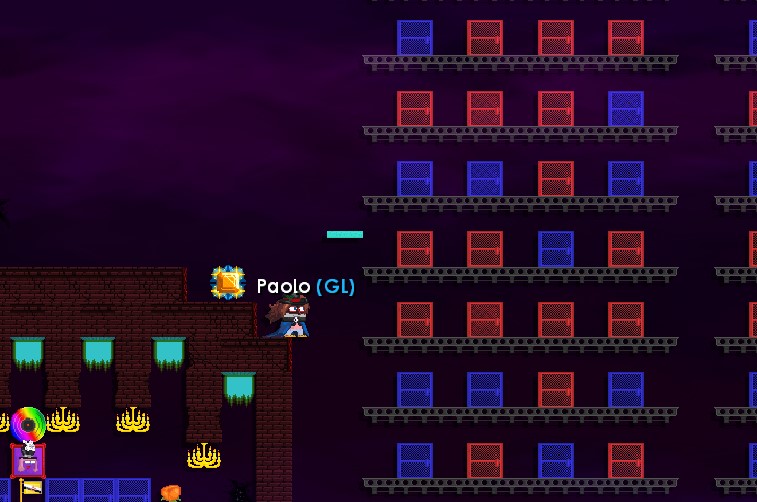 Owned by CuzyCat. He's not only a music maker in Growtopia, but in real life too!
CuzyCat – yet another musical genius. You've probably heard one of his mashups or have stumbled upon his music outside of the game. Usually, you can find his compositions from relaxing to pop. I recommend visiting CUZYSONG for your popular music needs.
Why CUZYSONG Is Great
Smooth-sounding;
and original compositions
CUZYSONG details
Most doors are open to the public. Locked doors are presumably unfinished.
4. PROLUCKSONG (Best for songs composed by Proluckstar)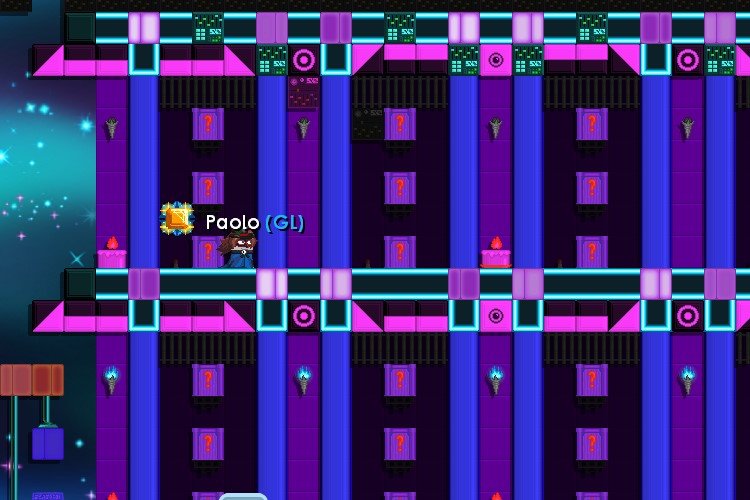 Owned by ProLuckStar. Another renowned music maker.
If we're recommending a highly-mysterious-to-the-public-folk, excellent-composer-in-Growtopia-folk, check out ProLuckStar. You can find his compositions in the PROLUCKSONG music world.
Why PROLUCKSONG Is Great
Similar to CuzyCat, ProLuckStar also composes popular music.
PROLUCKSONG details:
Several Gateways to Adventure feature his many compositions; including the famous BUYCHAND song.
3. MUSIK (Best for music from obscure music makers)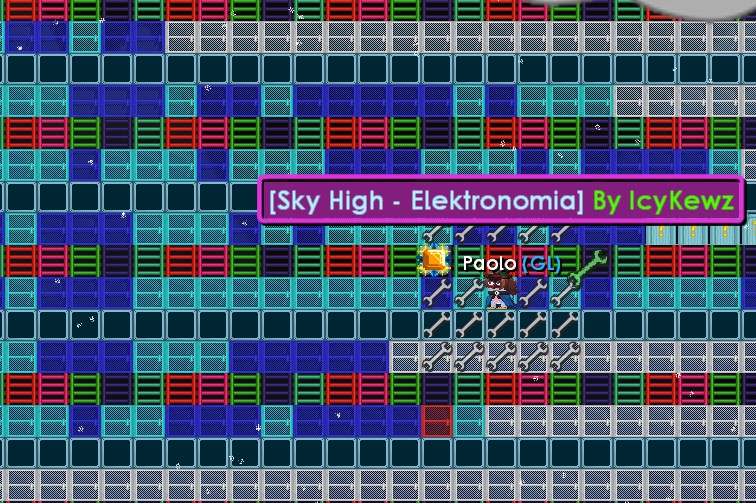 Owned by Wtamax. Support your small-time music makers through MUSIK. Who knows? It could motivate you to build your own.
Tired of the greats? Visit MUSIK for other songs you might have not heard. If you catch the staff, you might just be able to add your own song in this high potential world.
Why MUSIK Is Great
Supports smaller composers
Looks unfinished; meaning more room for unpopular or underrated music
MUSIK details:
The various doors are lined similarly to SONGTOPIA; compact and horizontally placed.
2. KPOPHITS (Best for K-pop songs)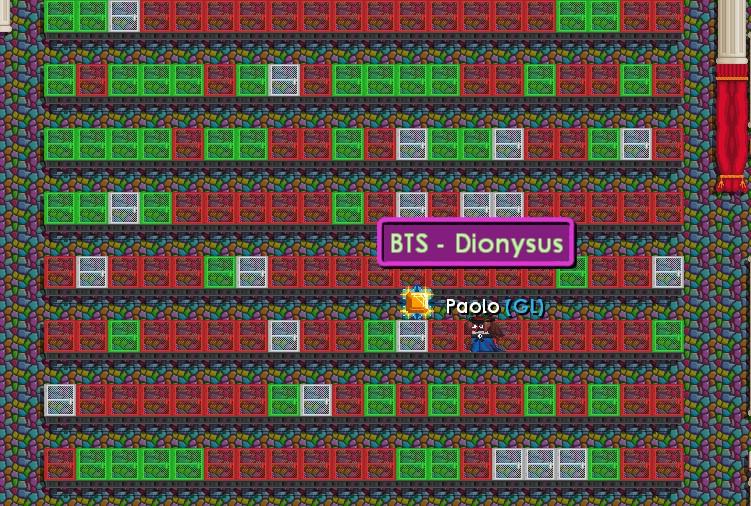 Owned by Tzuyu. K-pop is proof that localized music can collaborate with top international music studios. Just look at Lady Gaga and the famous BLACKPINK. Discover new anthems here.
In cliched fashion, you could be into K-pop and think: does Growtopia even have Korean content? Yes, and yes. Check out KPOPHITS; it's been in the works for years. Various TWICE, BTS, BLACKPINK, etc. songs fill the world.
Why KPOPHITS Is Great
Contained in a specific genre: K-pop
Has many songs
KPOPHITS details:
Both sides of the world are filled with rows of doors.
1. THEMUSIC (Best for anime songs)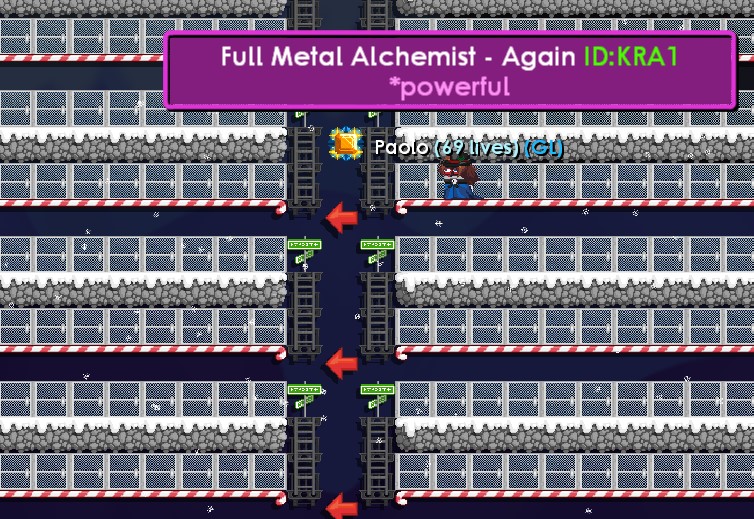 Owned by Sushi. If you're the convention-wandering, Naruto-running, "weeb" folk, visit THEMUSIC.
I see you like living an eventful life. Fine, be as dramatic as you need with THEMUSIC. There you can look for the perfect theme song to wake up to. I've noticed a few tracks I liked myself, so if you're an anime fan, be unapologetic and smack one of these on your world.
Why THEMUSIC Is Great
Contained in a specific genre: anime
Both popular and obscure music fall here
THEMUSIC details:
The world is entirely filled with doors leading to anime music you can copy.
That's all for the best music worlds that are awesome in Growtopia. Thanks for reading!
You May Also Be Interested In: