[Top 5] Growtopia Best Masks That Are Great
Updated: 23 Aug 2022 1:25 pm
Growtopia. GROWL! The game where Growtopians can become anything – from one-eyed creatures to Zorros and Tuxedo Masks hanging around town.
Switch a head or two this week with Growtopia's Top 5 Best Masks That Are Great. Growtopia (2012) is a popular sandbox MMO developed by Ubisoft Abu Dhabi. 
Character customizability is part of the player experience. Sure, you've got the top and bottom, but did you know you can equip up to three items on your head: a hat, hairstyle, and mask? Show us everything you've got;
Inspire yourself with the several ideas we've got for this top list.
5. Masquerade Ball Mask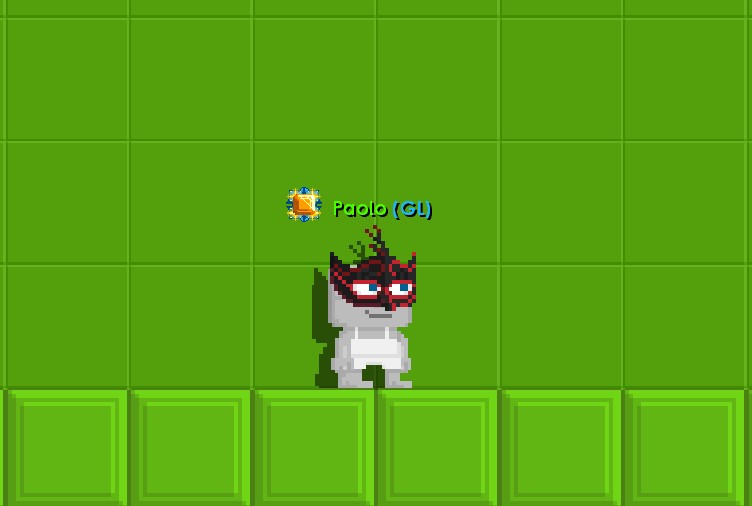 Disguise yourself and dance confidently at the Ball.
Other dancers may be on the floor. Bring anonymity to your waltzing through the Masquerade Ball Mask.
Sponsored as part of the Subscription Tokens, this is a limited release item that not only fits your figure beautifully but also elegantly.
I recommend this mask if you're looking to date any particular someone—wink.
Why Masquerade Ball Mask is a Great Mask
Elegant to look at
Limited item
Masquerade Ball Mask details
Chosen by Ch4knuGT as part of the Monthly Subscriber's Item for August, 2019.
4. Ninja Mask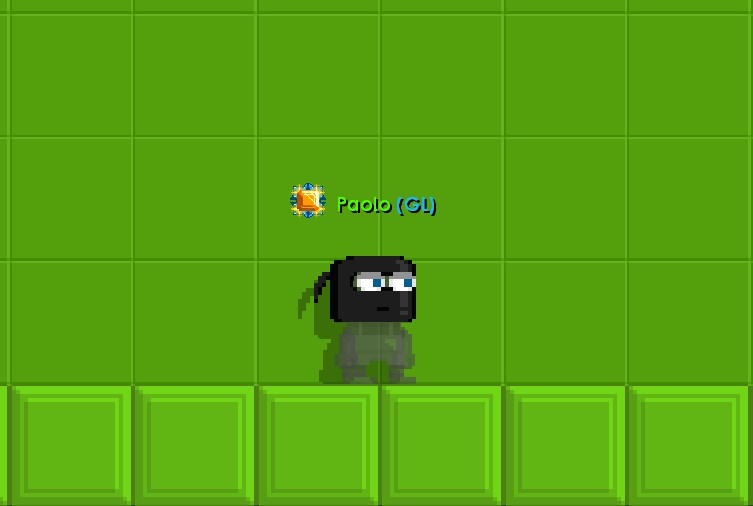 Now you see me, and now you don't. HI-YAH! Fruits are sold in the dojo separately.​
Defend yourself with martial arts—and show this dedication through the Ninja Mask.
As one of the few and earliest items to change your skin color, something you may do is to run this through a Transmutabooth so you could keep the translucent skin and roleplay as your favorite moderator.
All this aside, I recommend the Ninja Mask if you want to look cool. Pair this with the Focused Eyes to look pro.
Why Ninja Mask is a Great Mask
Unique skin effect
Looks cool
Affordable (costs less than a WL)
Ninja Mask details
Added since Growtopia's release
The Darkness seed + Black Block seed
Part of the Ninja set
Categorized as a hair item; interestingly not as a mask.
"Ninja Stealth" mod
3. Bunny Mask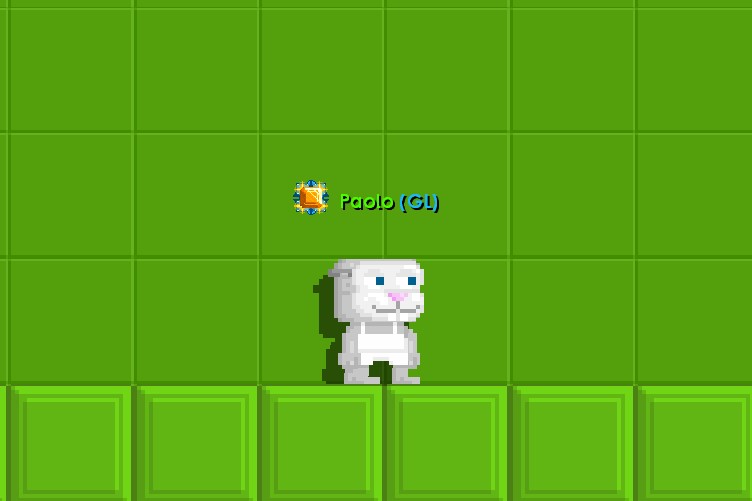 Nyehehe, bunnies couldn't be more mischievous and cute.
Like the Ninja Mask, the Bunny Mask turns your skin deathly white with a cute pink nose ready to hide eggs this Easter.
Unlike the Ninja Mask, this takes up the mask slot meaning you can wear whichever hairdo or hat you want along with the mask.
I recommend the Bunny Mask for adorable Growtopians wishing to add a tinge of mystery behind their persona. Laugh as you may, but this is the best mask for anonymity.
Why Bunny Mask is a Great Mask
Very cute
Unique skin effect: white
Bunny Mask details
Added in Easter Week 2013
Break a Bunny Egg at 60%-69% completion.
Plant Magic Eggs in the same spot until it reaches this number and then break it.
"Bunnyesque" mod
2. Defiant Jester's Mask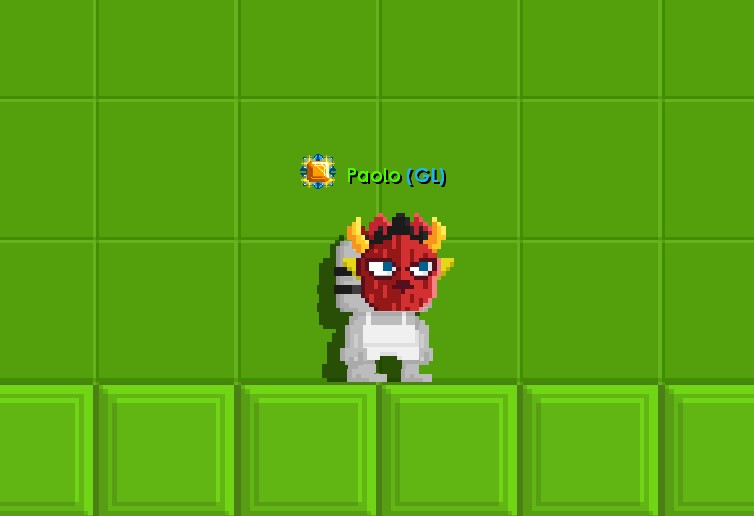 Wreak havoc, vandalize a few buildings; perhaps overthrow the king.
Play rebel, make jokes, and scorn society with the Defiant Jester's Mask. Trying out various hairstyles with this item, I should mention that this makes you look menacing and badass. I recommend this mask if you're a sports fan, rebel, or just someone trying to strike fear into people's hearts.
Why Defiant Jester's Mask is a Great Mask
Intimidating
Limited quantity
Defiant Jester's Mask details
Added in December 2019 as part of the Monthly and Yearly Subscription Tokens.
1. Waay Chivo Skull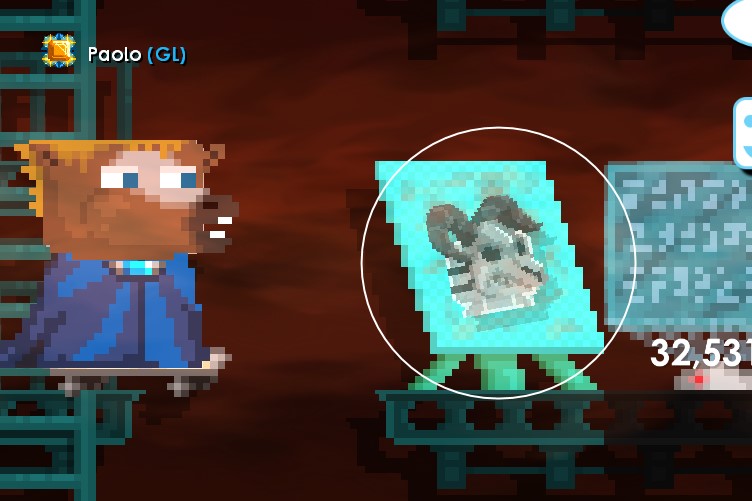 How unfortunate.
The Waay Chivo Skull mask is one of many animal masks you can get in the game. Of course there are more, but I recommend this one if you have trouble in picking which is the best.
Derived from an old myth about an unfortunate human turning into a goat hybrid, some of you might be into that kind of witchcraft fantasy. Paired with visual animations, who wouldn't find this rather… "epic"? Geddit? Neeeigh!
Why Waay Chivo Skull is a Great Mask
Mythological
Costly, but is also an animated item.
Blue flames emerge from the mask when moving and punching.
Waay Chivo Skull details
Added as part of Halloween Week 2021
Sacrifice a Waay Chivo Mask to Growganoth
Allows you to punch one block farther.
That's all for the Top 5 Best Masks That Are Great. Let us know if you've found what you're looking for in the comments. Thanks for reading.
You May Also Be Interested In: