[Top 15] Growtopia Best Clothes That Are Great
Updated: 06 Jul 2022 8:27 am
Growtopia, a popular sandbox MMO owned by Ubisoft Abu Dhabi. Insert fashion, because like a real-life simulator, people care to dress tastefully and aesthetically.
Are you overwhelmed with the choices Growtopians make for the sake of self-expression? Look no further, because although we won't cover builds on this top list, we'll do the best clothes. Be reminded that my tastes differ from yours, so I recommend you take my ideas and make your own set—you got this!
Here are our Top 15 Growtopia Best Clothes That Are Great. Ranking it from your bottoms to the top…
15. Wings of Daidalos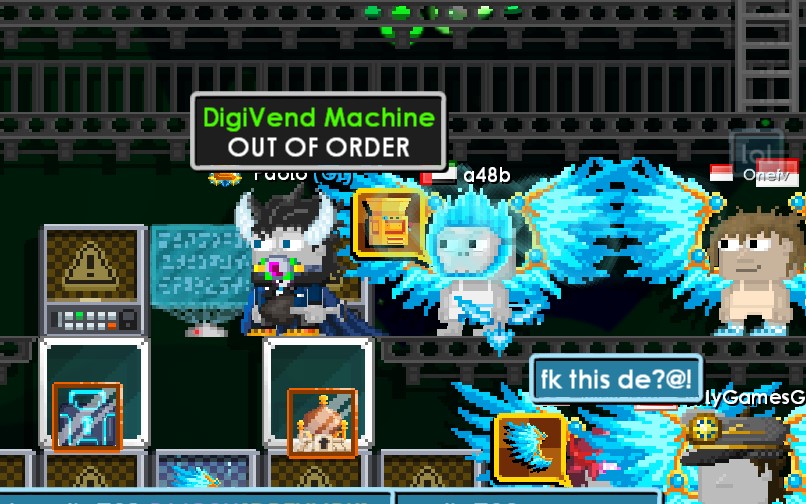 Little did you know that nowadays, huge-ass wings would dominate the game. Purty.
The Wings of Daidalos are amongst the few items added to the UbiWeek event. These wings are a far cry from Razor Wings. They're actually pretty cool.
Why Wings of Daidalos is Great
Has a jumping animation
Has a glowing animation
Gives the Slow-Fall and Double Jump mod.
Wings of Daidalos details
Added on Ubiweek 2022 Day 3
Obtained from mining
Also obtained with 9.99 USD over the duration of UbiWeek
14. Da Vinci Wings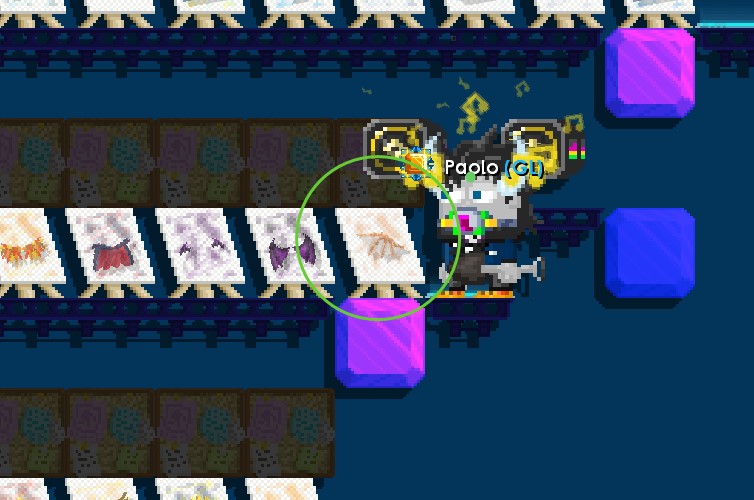 A classic, but highly sought for item.
Da Vinci Wings were one of the last items Seth and Hamumu added to the game. You'll be surprised with how you get one of these.
Why Da Vinci Wings is Great
9 out of 10 architects recommend Da Vinci Wings.
Sick animation
Da Vinci Wings details
Added during Anniversary Week 2016
Obtained in a Chemical Combiner with (4) Nightmare Devil Wings, (8) Steampunk Gearboxes, and (2) Stretched canvases.
13. Raptor Legs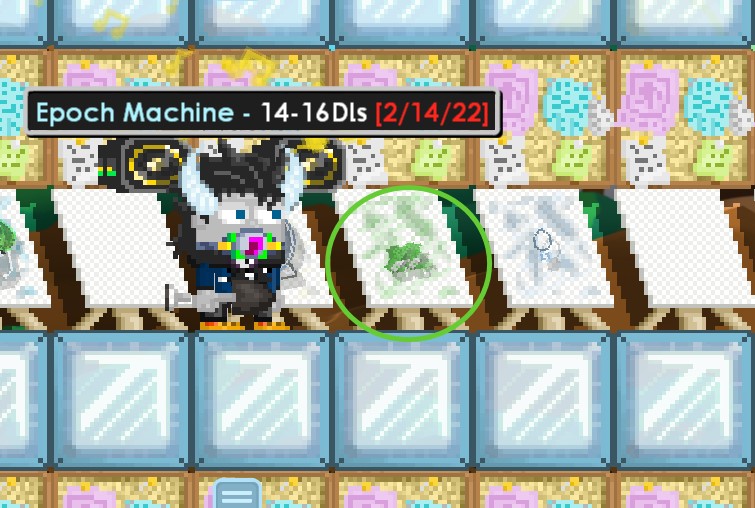 Vroom, vroom! Pair the Raptor legs with Neon Nerves and you're sure to trump most giveaways.
Raptor Legs were once a part of the IOTMs released every month for the game. Discontinued ever since, people still seek a combination of speedy clothes plus Coffee to make the home run. This was one such item!
Why Raptor Legs is Great
Speed stackable with other items in other slots
Makes you Growtopian a little taller
Raptor Legs details
Added during June 2018's IOTM
Cannot be obtained in the Store for 200,000 anymore
Tradeable
12. Scavenger Lord's Wheels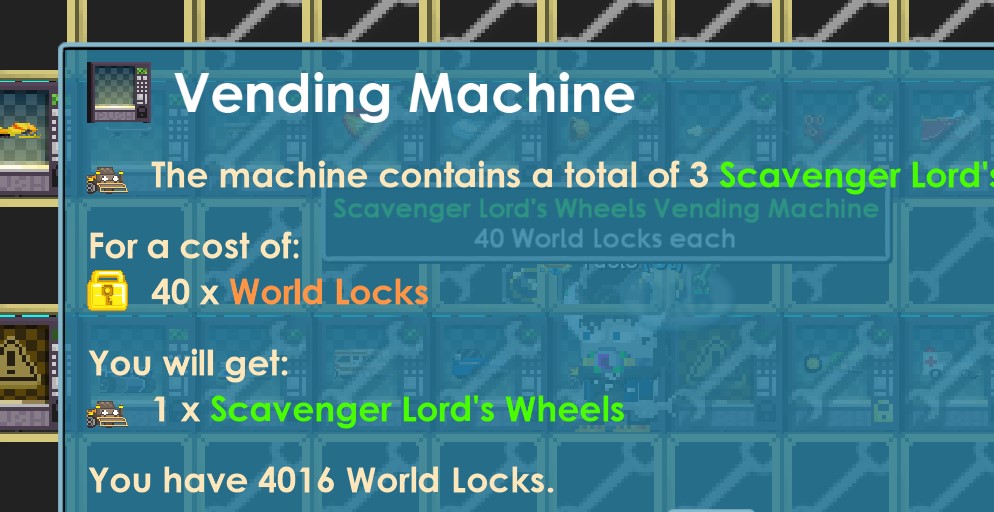 Vroom, vroom… ugh. Noise pollution's real, you know? Go back to BTD6 air horning.
Kidding aside, the Scavenger Lord's Wheels are loud. Musical instruments at least loop a pleasant melody, but if you're into trolling, this is amongst the best items you could wear.
Why Scavenger Lord's Wheels is Great
Great for annoying your true friends
As large as other wings, occupying three blocks
Scavenger Lord's Wheels details
Added in the Winter Clash 2018
Received from a Winter Clash Finale Ticket
11. Golden Angel Wings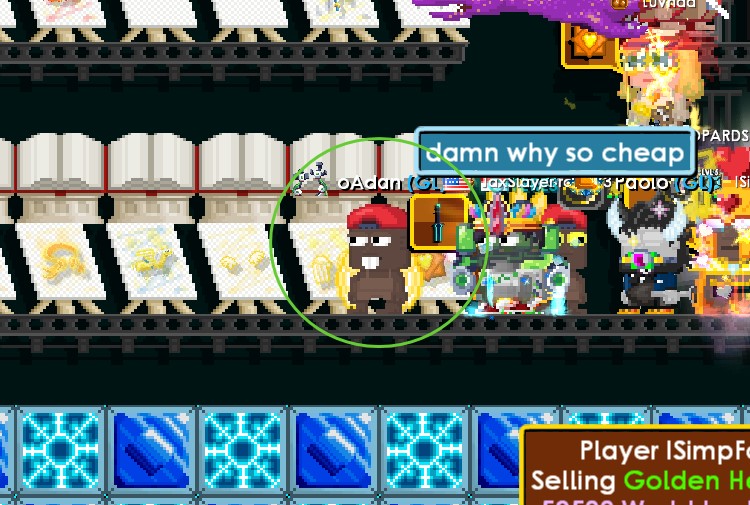 Budder has never tasted this angelic.
Sure, it's no giant, but the Golden Angel Wings is a hidden gem. It's got a lot of culture behind it and is used for an epic recipe.
Why Golden Angel Wings is Great
Also used for the Legendary Quest
Shiny!
Golden Angel Wings details
Added during the Valentine's Week 2014
Obtained by combining (1) Angel Wings, (200) Candy Hearts, and (1) Golden Heart Crystal.
10. Skeletal Dragon & Lucky Pendant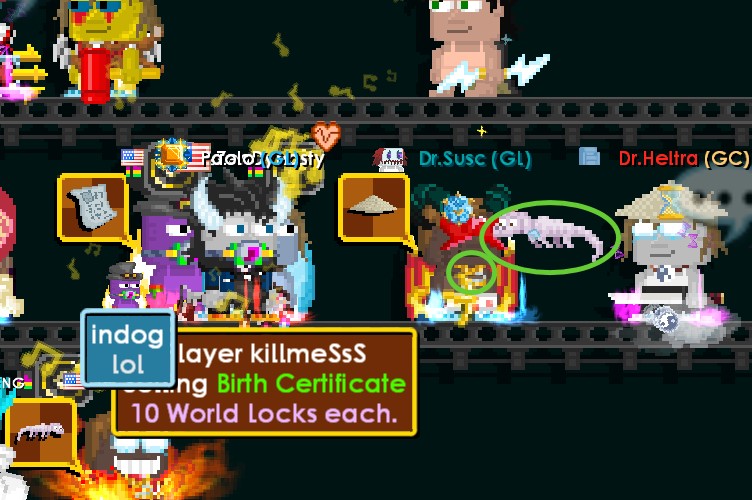 Dragon representation matters.
I'm putting the Lucky Pendant here because I think dragons are important. They're one of the most prominent creatures of fantasy, and guess what? Growtopia's clothes center around fiction.
Why Lucky Pendant is Great
Spews green fire
It's a neck item, while many pets use the hand slot.
Lucky Pendant details
Added during St. Patrick's Week 2016
Obtained by landing at least a top 3 spot in the Patrick's Prize and Daily Challenge
9. Glove of the Giants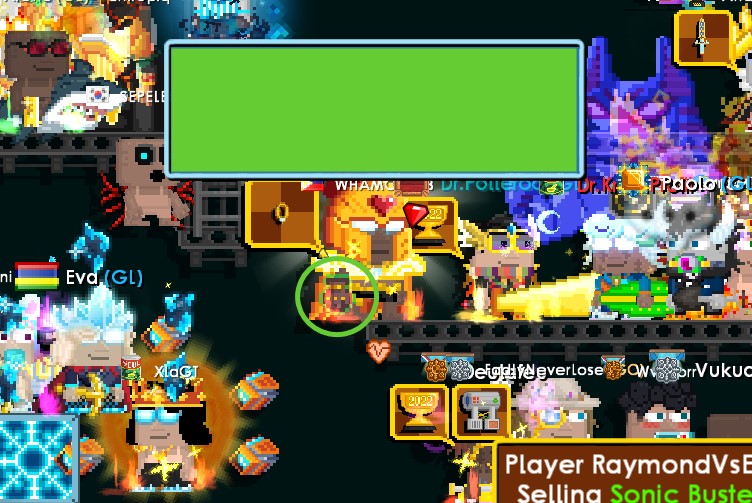 Tower over your measly peasants with the Glove of the Giants. Avoid handing out beans.
Glove of the Giants is a reverse Ring of Shrinking and one of the closest things to a Legendbot-009. If you don't mind sacrificing your hand slot, take a shot with this glove!
Why Glove of the Giants is Great
One of the few items that allow your name to be taller than most Growtopians
Glove of the Giants details
Added during the Summer Season Events
Obtained with a Summer Clash Finale Ticket
8. Gauntlet of Elements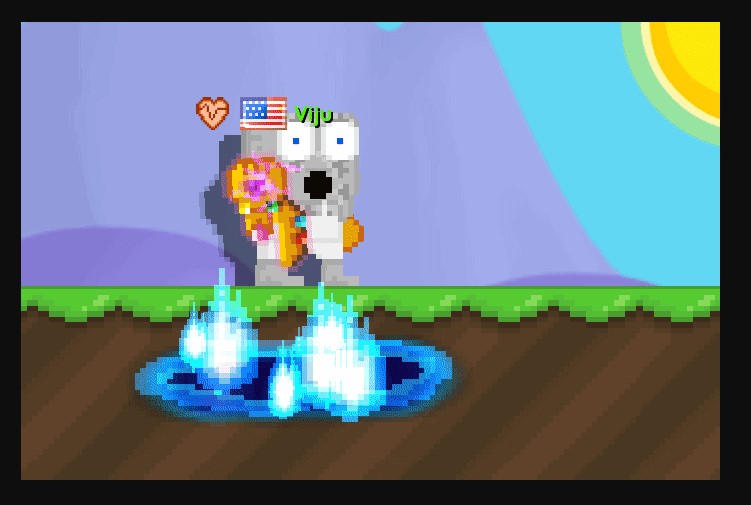 Retrieved from the Growtopia Wiki. Snap—and the item's blipped elsewhere!
I decided to also add in the Gauntlet of Elements for representation. Guild Clashes are worth it sometimes because you get useful items like this gauntlet. No longer do you need spatulas and stressors with various blocks!
Why Gauntlet of Elements is Great
Move or flip any item you want infinitely!
Gauntlet of Elements details
Added during the Summer Clash 2018
Obtained in the Summer Clash Rewards Store
Levels up in seven tiers
Untradeable
7. Celestial Dragon Charm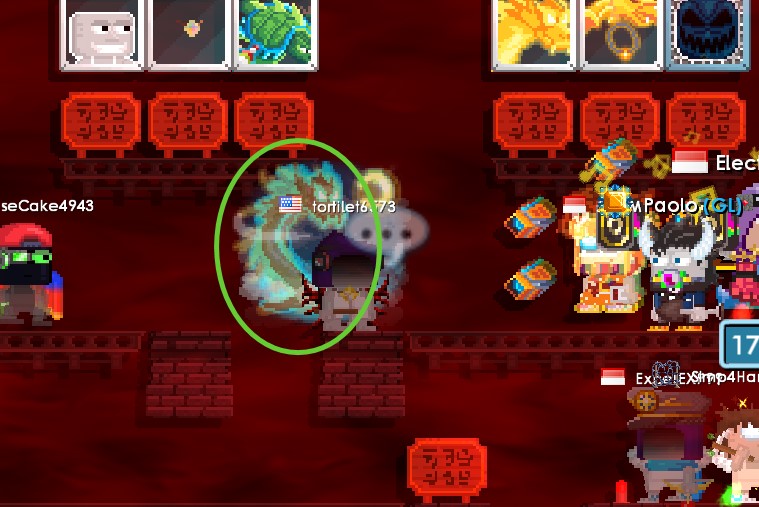 Have a guardian angel—cough—dragon watch over you. Phoenixes? Sure, but how's your wallet?
The Celestial Dragon Charm won't make you oriental, but it looks great for anyone wanting to try. It also makes you look bigger, so there's that.
Why Celestial Dragon Charm is Great
Changes form into day and night; looks like two items!
Acts as a brighter flashlight
Celestial Dragon Charm details
Added for November 2020's IOTM
Bought for 200,000 gems
6. Fiesta Mariachi Guitar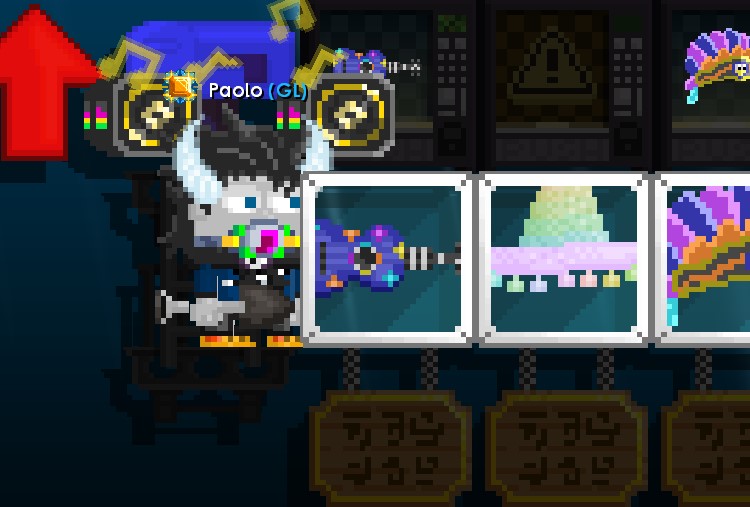 Bring this to a campfire. It'll help if they just sing along.
Check out the latest Mariachi Guitar design, the Fiesta Mariachi! Adorned with the stickers of galaxies, piñatas, and candy wrappers, this beautifully painted and designed instrument might be for you.
Why Fiesta Mariachi Guitar is Great
Plays a special animation and song when doing /dance
Fiesta Mariachi Guitar details
Added during the Cinco de Mayo Week 2018
Stuff a Mystery Piñata with a normal Mariachi Guitar to obtain this item.
5. Tousled Hair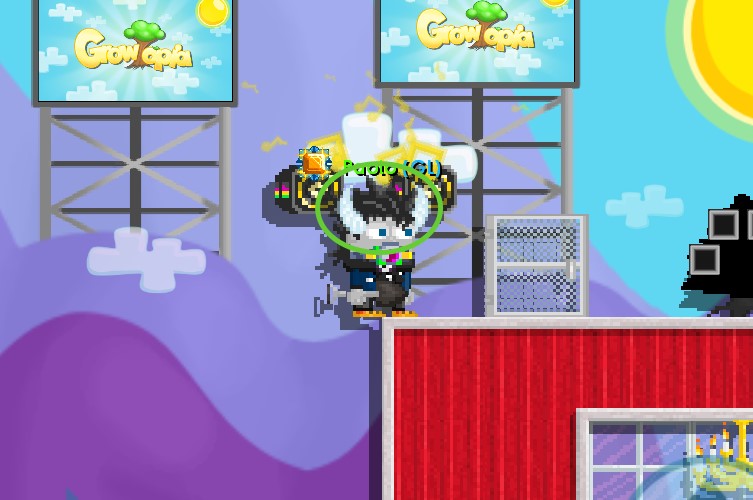 Yare yare daze...
The Tousled Hair first looks like a JoJo reference, but like Part 3, it looks cool in-game too. 
Why Tousled Hair is Great
Won't break the bank
Lusciously thick
Tousled Hair details
Added during the Player Appreciation Week 2020 Day 7
Obtained by chance in WOLFWORLD
4. Anime Female Hair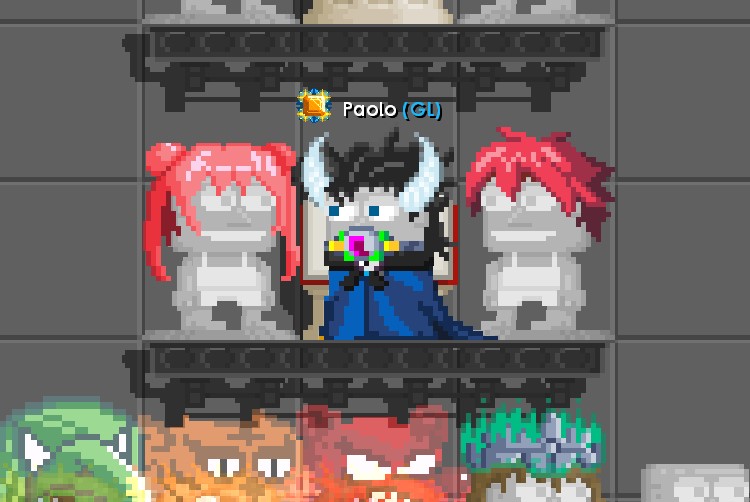 The anime male and female hair. Make the vibrant world of Growtopia even more vibrant!
If you're somehow interested in looking like a schoolgirl or schoolboy, why not take a chance with the Anime Female and Male hairstyles? Let people know that you totally don't have another alias, and neither do you know about someone named Cat Noir.
Why Anime Female Hair is Great
Looks very vibrant and unique
Anime Female Hair details
Added during the Player Appreciation Week 2020 Day 7
Obtained using the Geiger Counter during a Geiger Day
3. Horns of Growganoth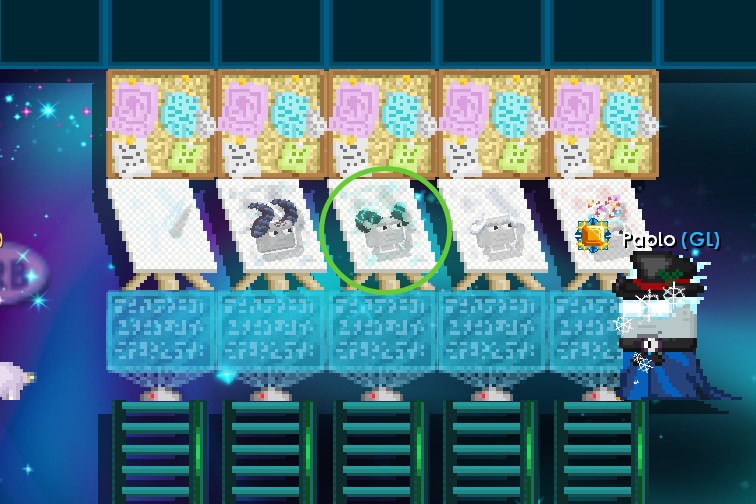 Pledge your allegiance to Him.
Look like the perfect denizen of hell with the Horns of Growganoth. Try not to bring up hellish backstories about yourself or Him, though. There's a perfect time and maw for everything.
Why Horns of Growganoth is Great
Prove your dark academia fashion with any horns, really. These just look cooler.
Horns of Growganoth details
Added during Halloween Week 2019
Obtained using the Ultimate Corruption system
2. Cursed Wizard Hat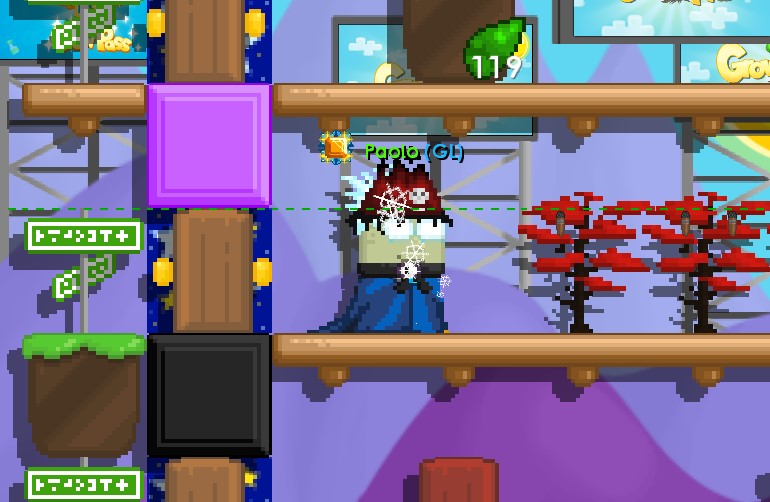 Underrated hat.
Experience the consequences of becoming a wizard with the Cursed Wizard Hat. The yellowing skin is probably normal, and so is your weird sense of gravity...
Why Cursed Wizard Hat is Great
Helps you in minigames
Great for harvesting or punching things without it breaking
Cursed Wizard Hat details
Added in the Fantasy Pack 2013
Obtained in the Fantasy Pack
Also obtained at random by splicing the Bookcase Seed and Dreamstone Block Seed
1. Challenge Crown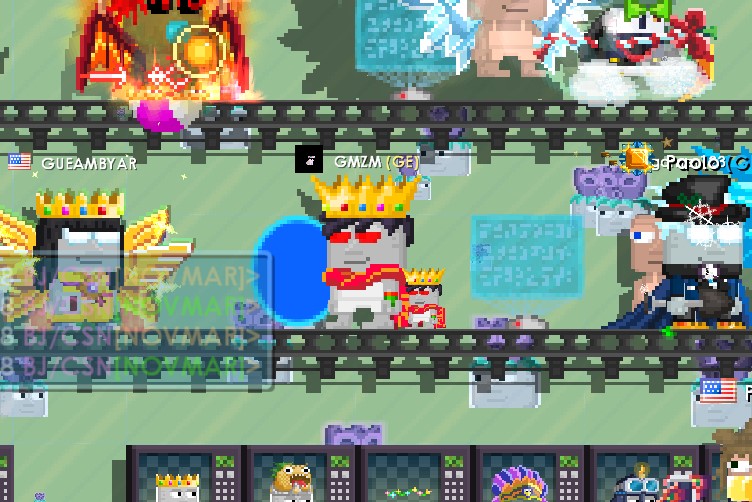 "And baby, I'll rule. Let me live that fantasy."
Play the royalty role with the Challenge Crown. Come on, don't tell me you've never had a fantasy where you're some lord or hailing ruler somewhere? Give the crown a go.
Why Challenge Crown is Great
Makes you feel like a winner
Sought for like the TXMom's Crown
Challenge Crown details
Obtained by ranking first in the Daily Challenge
That's all for this top list. What are your suggestions? Do you have other best clothes in mind? Comment below and read the rest of my articles if you're still looking for directions. Thanks for reading!
You May Also Be Interested In:
Image Gallery