[Top 10] Fortnite Best Pickaxes Every Player Should Have
Updated: 17 May 2022 12:24 am
If you're going to be chopping trees and slashing enemies all day, why not do it with style?
Are you even a fortnite player if you don't have these pickaxes?
As Fortnite continues to grow so does the team working behind the scenes. Hence the people making the cosmetic items of Fortnite like pickaxes and skins have been put to hard work since the beginning. Even now we continue to see new pickaxes being pushed out very frequently and the number of pickaxes in Fortnite has gone above 700.
That's A LOT of pickaxes. So I handpicked 10 pickaxes out of 700 which, I know, are all you need to look good. These pickaxes make your inventory look amazing and are all you need to flex in front of your friends and enemies after a VICTORY ROYALE. The top 10 pickaxes are as follows.
10. Frostbite Cane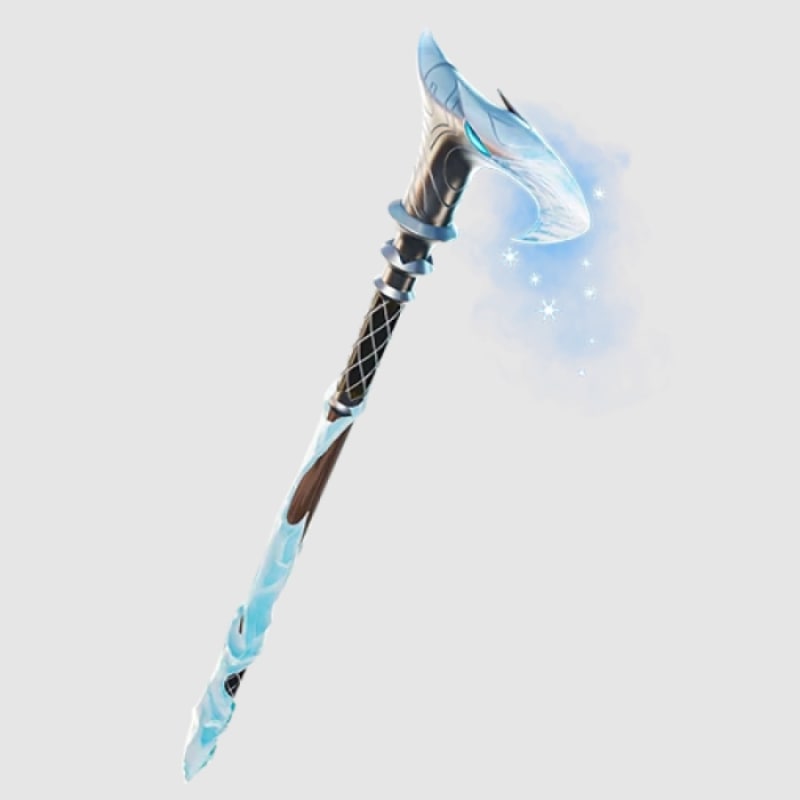 The frozen dragon pickaxe.
This is one of my favourite pickaxes just due to its sheer design, looks like something out of Game of Thrones. Equipping this adds a cool, chilly touch to your skin. If I saw you with this pickaxe I'd know one thing for sure, this guy has good taste.
What makes Frostbite Cane great:
Unique design.
Cool look.
How to get Frostbite Cane:
Tutorial on getting the Frostbite Cane.
9. Ice breaker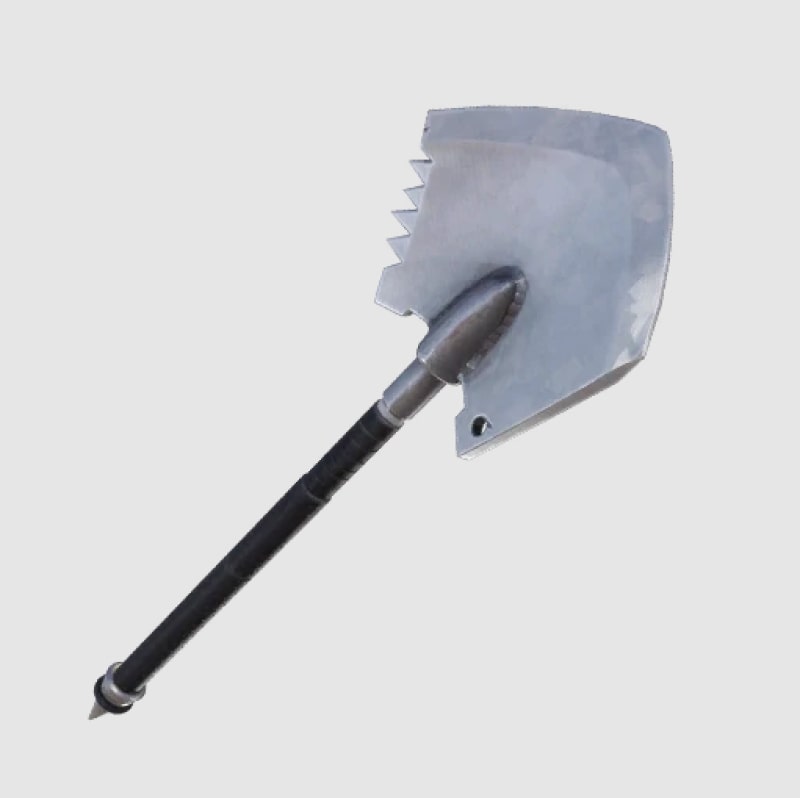 The shovel-esque pickaxe.
The ice breaker is one of the most popular pickaxes among pros due to its simplistic design. This shovel-esque pickaxe does go really well with skins that look like retail workers or farmers.
What Ice breaker makes great:
Simplistic design.
Goes well with every skin.
How to get Ice breaker:
Tutorial on getting the Ice breaker.
8. Driver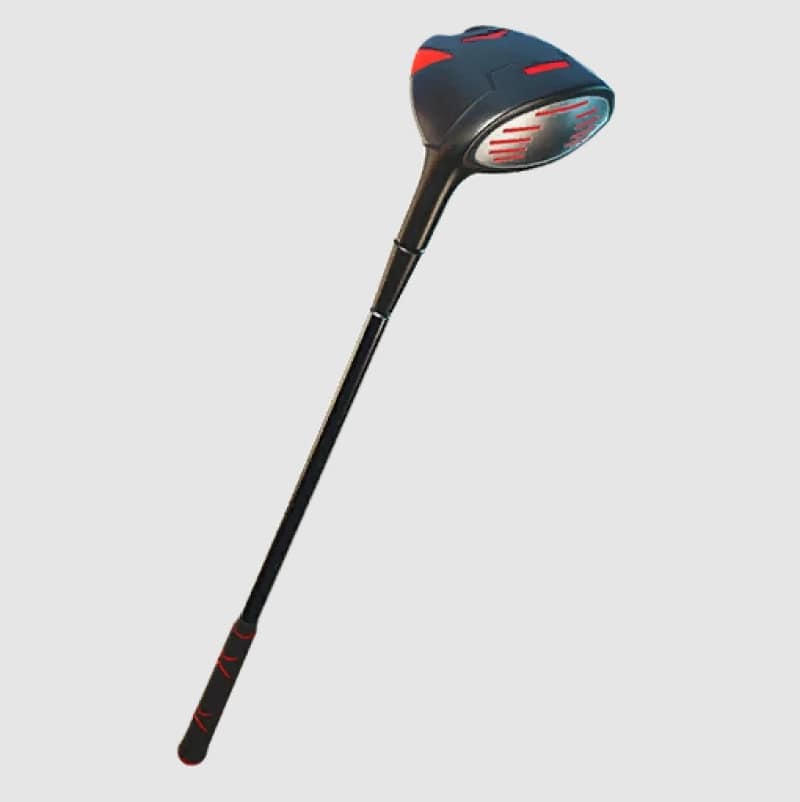 Coolest golf stick-esque pickaxe in the world.
This pickaxe resembles the omega skin from season 4 chapter 1 and would suit it the best. It looks like a hockey stick from the future or something out of cyberpunk. This simple pickaxe has earned its place in many Fortnite players' lockers due to mainly its cool colour theme.
What Driver makes great:
Neat design.
Resembles OG omega skin.
Clean red and black colour theme.
How to get Driver:
Tutorial on getting the Driver.
7. Crowbar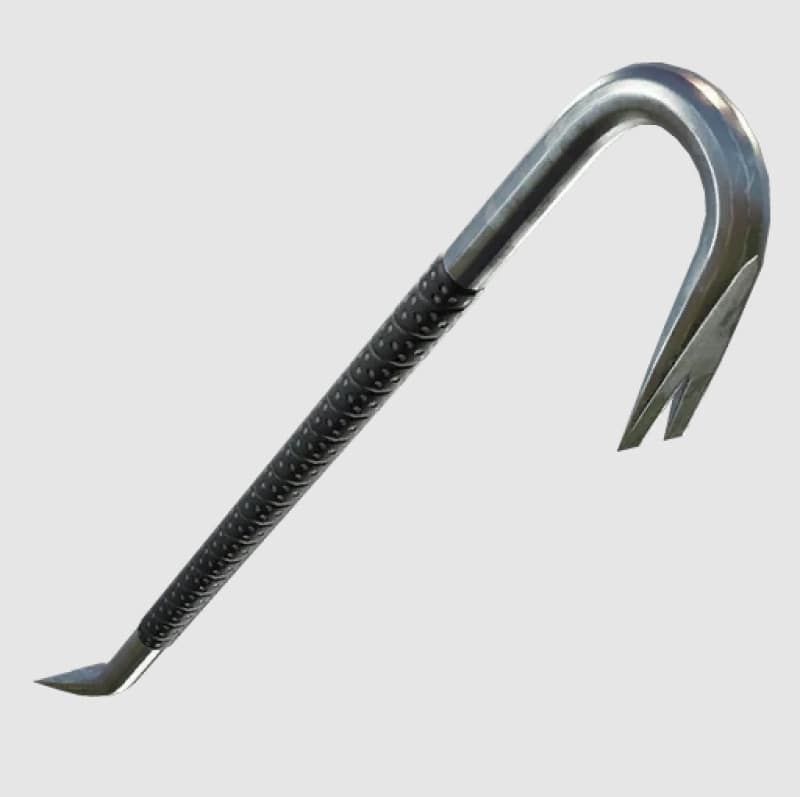 The name is pretty self-explanatory.
This pickaxe is exactly what its name says…. A crowbar. It holds a very renowned position in the competitive Fortnite scene as nearly every pro player was using this when it first came out. It has a very simple design so it goes well with many skins.
What makes crowbar great:
Very popular among pros.
Very simple design.
Clean pickaxe.
How to get crowbar:
Tutorial on getting the Crowbar.
6. Merry Mint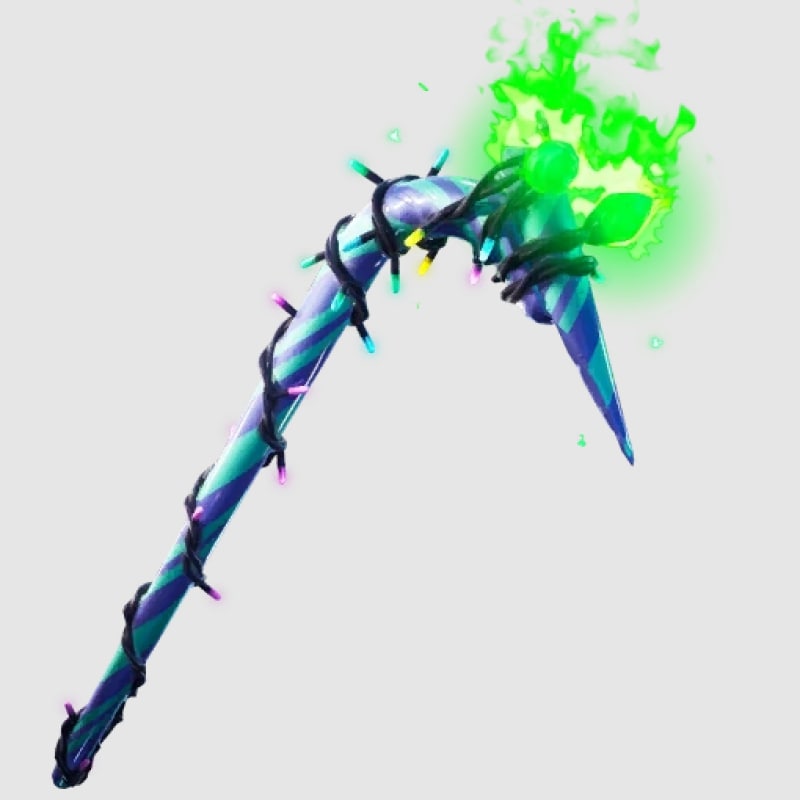 The christmas themed pickaxe.
The Merry Mint pickaxe is very popular due to it being released in Christmas season. This holiday theme pickaxed was loved and used by many when it first came out and still is very popular to this day. Comes with a cool green glare at the top, and the look of this pickaxe is very exotic. A must-have during Christmas days in Fortnite.
What makes Merry Mint great:
Holiday-themed.
Vibrant colours.
Festive look.
Perfect for Christmas skins.
How to get Merry Mint:
Tutorial on getting the Merry Mint.
5. Harley Hitter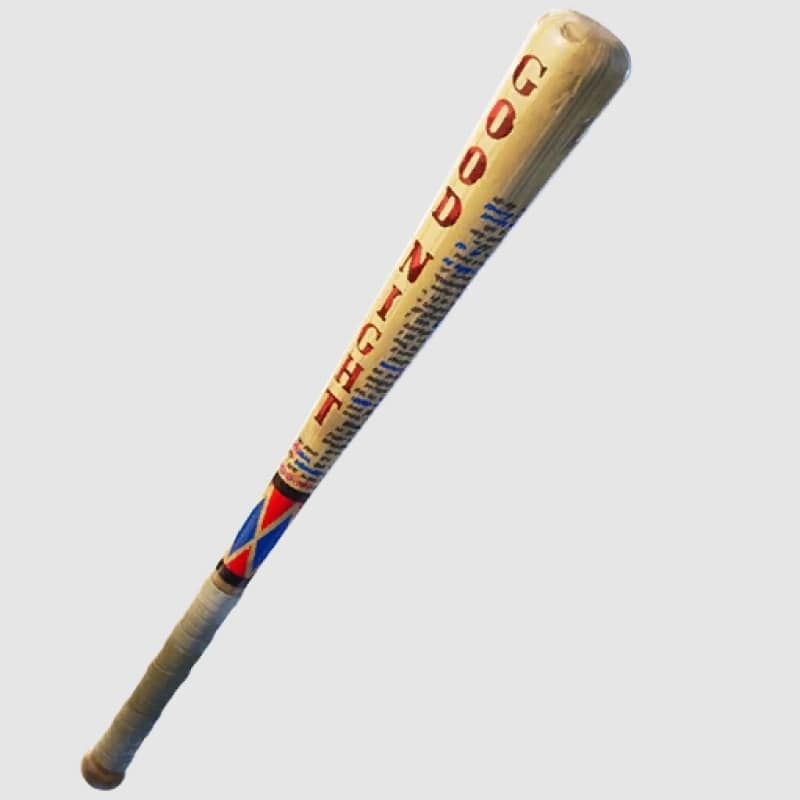 The famous Harley Quinn bat.
This is the Harley Quinn's pickaxe that came with her pack in the item shop. Harley gave the community this iconic baseball bat of hers, which gained lots of popularity. Many top pros like mongraal, benjyfishy and even the Fortnite world cup winner bugha used it a lot thus making it a very popular pickaxe.
What makes Harley hitter great:
Iconic skin pickaxe.
Cool design.
Very popular in the pro scene.
Overall good pickaxe.
How to get Harley hitter:
Tutorial on getting the Harley hitter.
4. Michonne's Katana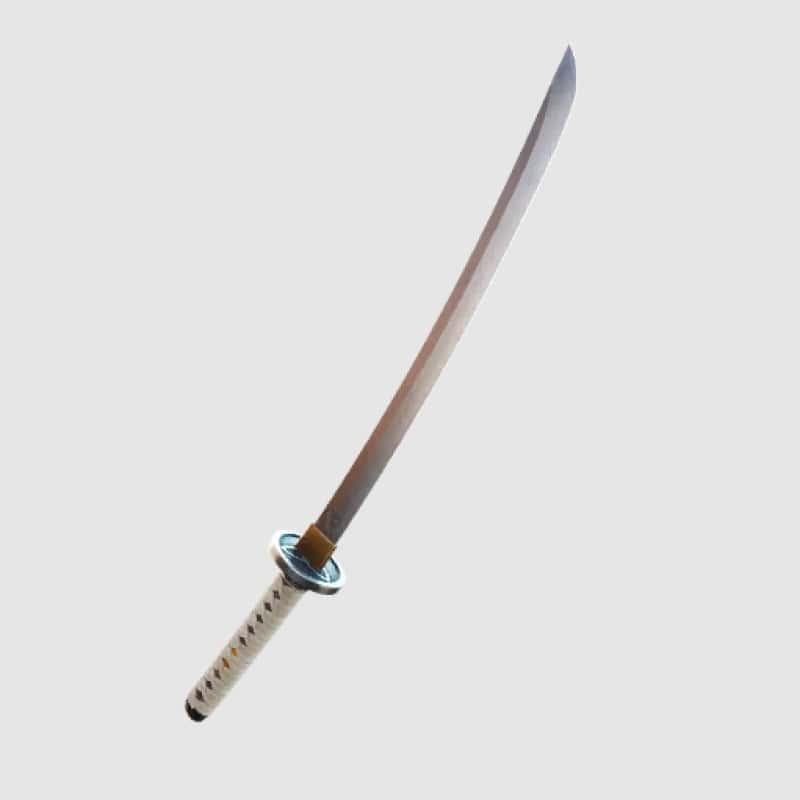 Look like a samurai with this pickaxe equipped in fortnite.
This katana is one of the coolest pickaxes in Fortnite if not the coolest. This pickaxe has a very unique swinging animation and is held like a real katana by player skins. It suits anime skins very well. This pickaxe is a must-have just for the unique way it is swung.
What makes Michonne's Katana great:
Unique animation.
Very cool sword design.
Goes very well with anime skins.
Used by a lot of pro and casual players.
How to get Michonne's Katana:
Tutorial on getting the Michonne's Katana.
3. Leviathan Axe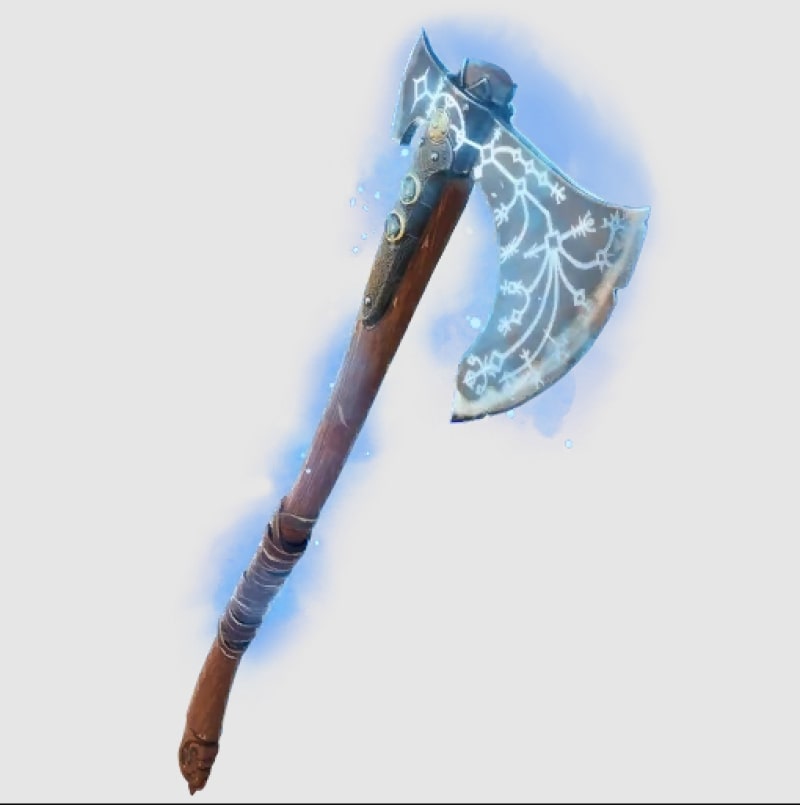 You need to have this pickaxe if you like vikings.
This axe reminds me of Vikings with a touch of coldness to it. It has a very unique cool design which is why it's listed as 3rd in this list. It is also a reactive pickaxe which means it changes depending on what you do in the game, for example opening chests, eliminating players, etc.
This cool Viking design paired up with its reactive nature makes the axe one of a kind and a must-have.
What makes Leviathan Axe great:
Reactive.
Cool design
Popular among pros and casuals.
How to get Leviathan Axe:
Tutorial on getting the Leviathan Axe.
2. Reaper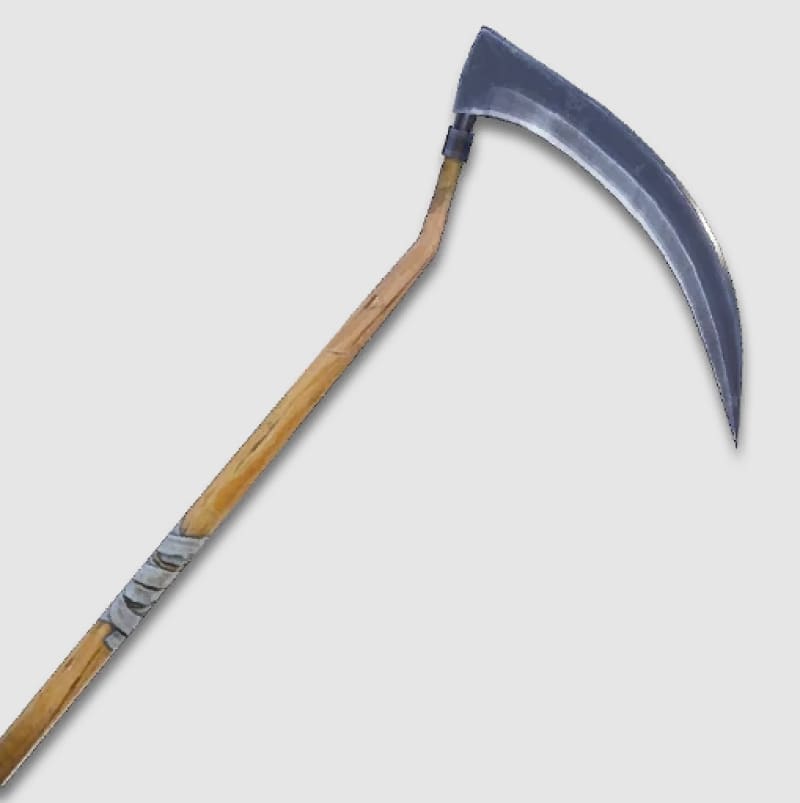 Be the grim reaper and harvest your enemies with this pickaxe.
One of the oldest pickaxes in the game that the OG's saw back in the day. If you had this back in the day, the whole lobby feared you and you were the biggest sweat in town. Even now when the enemies see this pickaxe, they get intimidated and tend to avoid you throughout the game. That's the effect of this pickaxe alone.
It has a beautiful design and it's good to tell the enemies that you're the grim reaper and have come to sweep their souls away.
What makes Reaper great:
OG pickaxe
Very popular in pro and casual fanbase of Fortnite.
Unique and once a type design.
How to get Reaper:
Tutorial on getting the Reaper.
1. Star Wand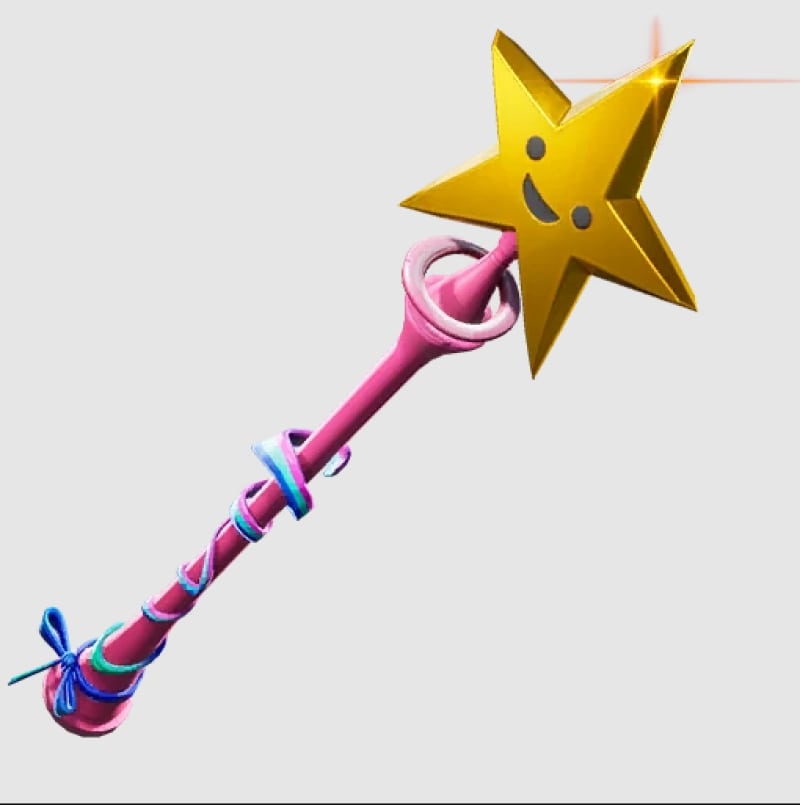 The wand that a fairy would wield is the pickaxe you can equip.
On number one we have the famous star wand. Adored by the Fortnite pro community. This is THE MOST POPULAR pickaxe among pros as nearly every pro player has played with this for the majority of the time after it was released.
It was also released with a glitch of doing 75 damage to players upon swinging thus making all players buy it immediately, it was fixed later but the community still used it. It has a unique design with a star on a stick and this appealed to the community because it was never seen before.
What makes Star Wand great:
Most popular pickaxe in pro-community,
Unique design.
 How to get Star Wand:
Tutorial on getting the Star Wand.
You may also be interested in:
Image Gallery