[Top 10] Fortnite Best Loading Screens That Look Awesome
Updated: 08 Jan 2023 10:47 pm
Which loading screen is the best?
The wait times won't be boring now.
The wait times after you load into the game, but are yet to be put on the island, can be boring. Back in the day, we used to have only one loading screen for all stages of loading up in the game and it became stale quicker than me blaming double pump when I got eliminated.
Many people suggested the idea of choosing our loading screens on the official Fortnite subreddit because many game developers were active on it. Thankfully soon enough, Fortnite said, "Ask and you shall receive." 
Loading screens were finally introduced in season 3 of chapter 1 and have been a regular part of every season's battlepass rewards. Among the hundreds of loading screens, I will list below my top 10 loading screens based on how much of a story they contain and the eye candy they provide.
10. Rocket Ride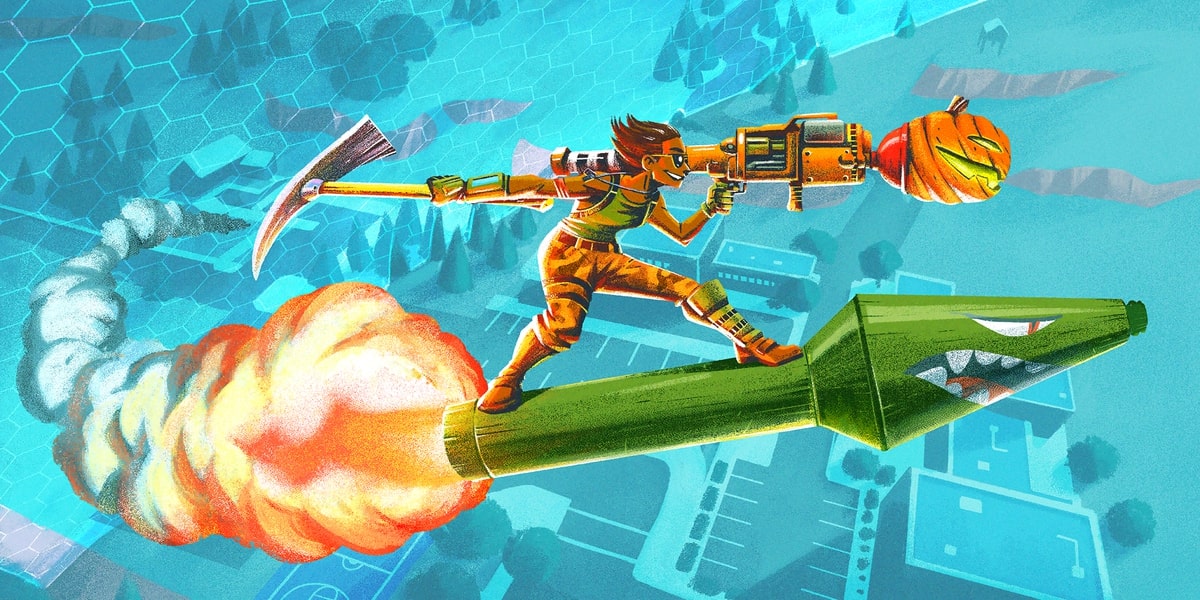 Player rides a rocket
In my eyes, this loading screen is a tribute to every player that has ridden a rocket in Fortnite. This was the coolest feature in any game out when people learned you could fly and ride on a rocket in Fortnite. The first time I rocket-rode and hit a flying snipe to win the game is still a memory I treasure to this day.
Why Rocket Ride is awesome:
Tribute to players that have enjoyed one of the best mechanics in gaming.
Cool outlook.
9. Trick Shot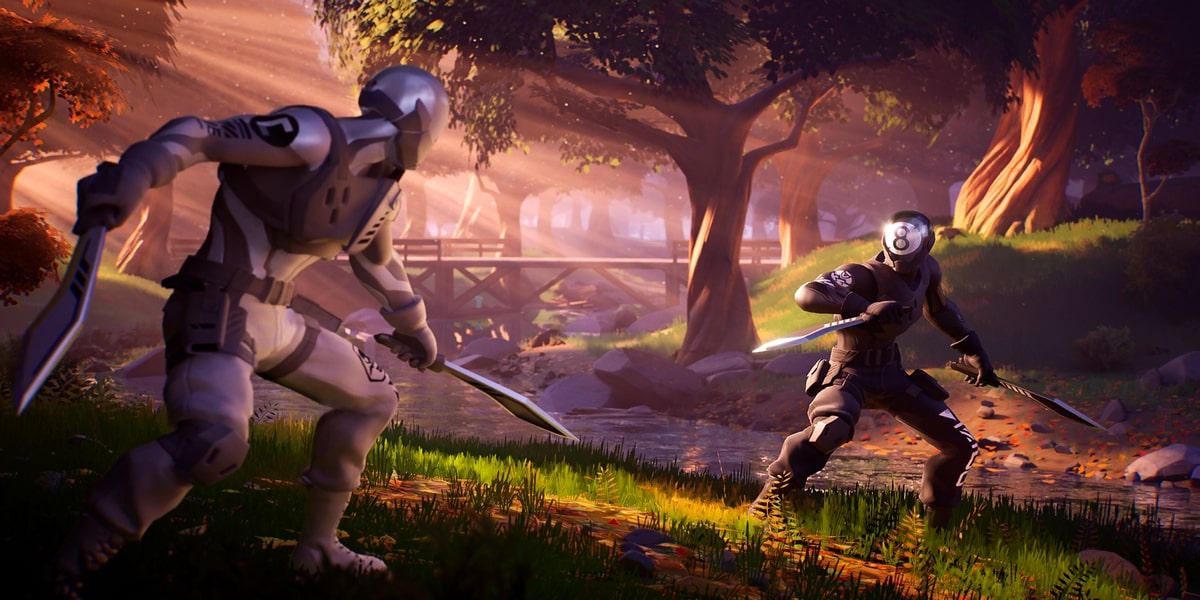 En Garde
This is a scenic loading screen taken near wailing woods beside the river. The sun's rays creeping in through little gaps between the trees make this pleasant to the eyes.
Why Trick Shot is awesome:
Beautiful scenery.
Cool teaser of an ongoing fight.
8. New World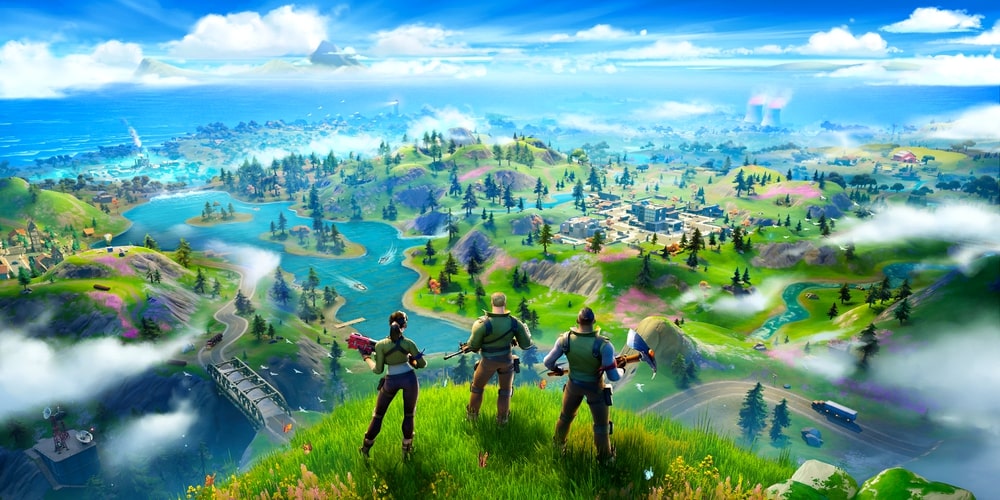 A new beginning
Here it began; the new chapter. This was the first thing we saw when we started the 2nd chapter of Fortnite. It brought with it a new map and a brand new version of Fortnite never seen before.
Why New World is awesome:
Starting of a new chapter.
One of a kind view.
7. Ready to Fight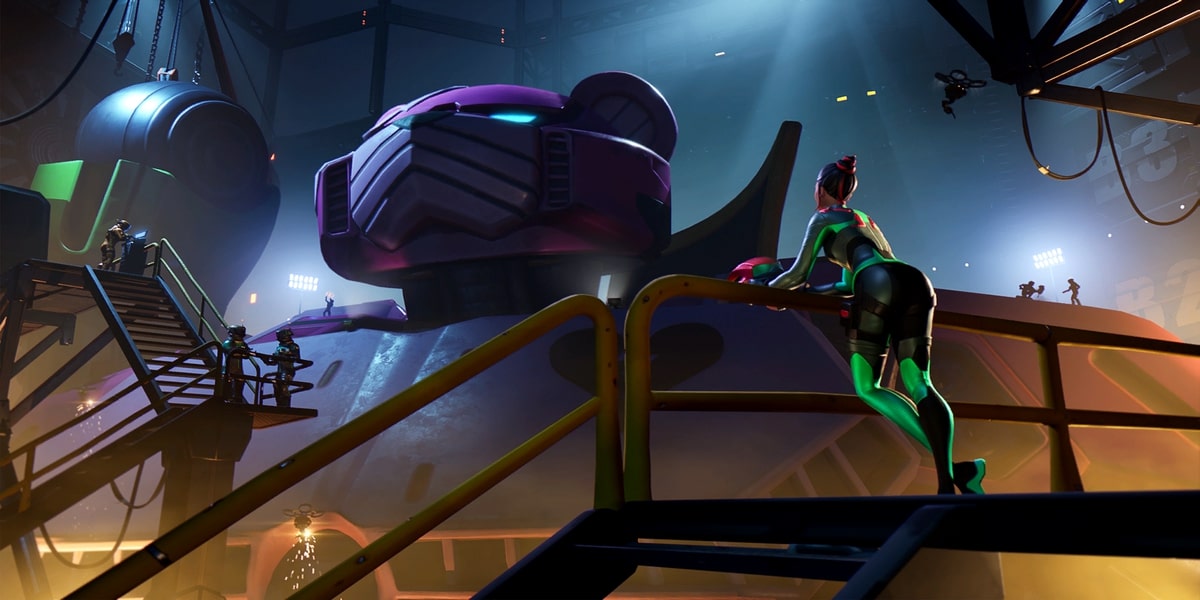 Teamwork makes the dream work
This loading screen has the storyline touch which puts it on 7th in this list. It is an insight into the making of the final event of the last season of chapter 1.
Why Ready to Fight is awesome:
Sneak peek into a chapter-ending event.
Good camera work.
6. JunkStorm
Behold the destruction of junkrift
This loading screen is an absolute banger. In terms of the scenario shown and the way it's presented, this loading screen stands out. There's just something about the matrix skin summoning a dinosaur and watching it fall from the sky onto players.
Why JunkStorm is awesome:
The beautiful story inside the picture.
Pure chaos.
5. Dive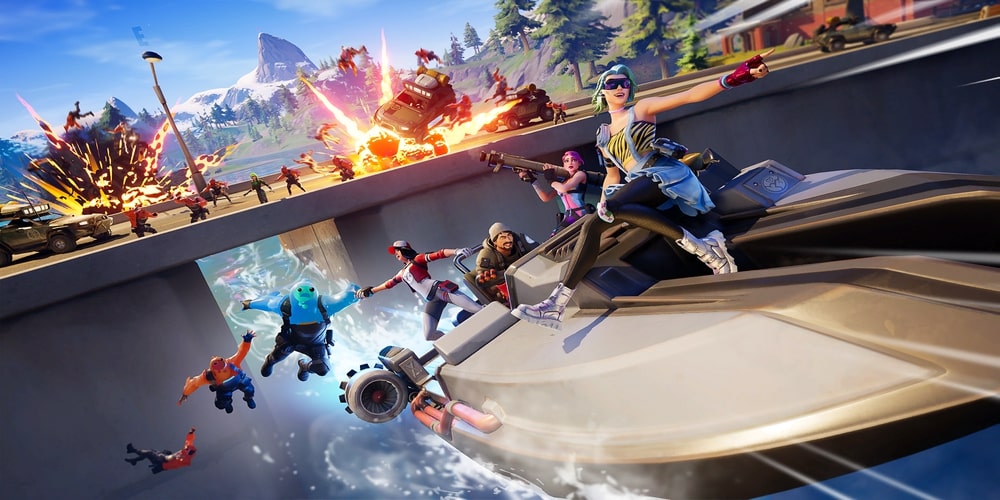 "HOLD ON FOR LIFE"
This is one of my top favorites and I think the picture speaks for itself. It looks straight out of a movie with the action and chaos shown. The players barely holding onto each other just makes you adore this loading screen even more.
Why Dive is awesome:
Action-filled picture.
Looks straight out of a movie.
4. Lava Rising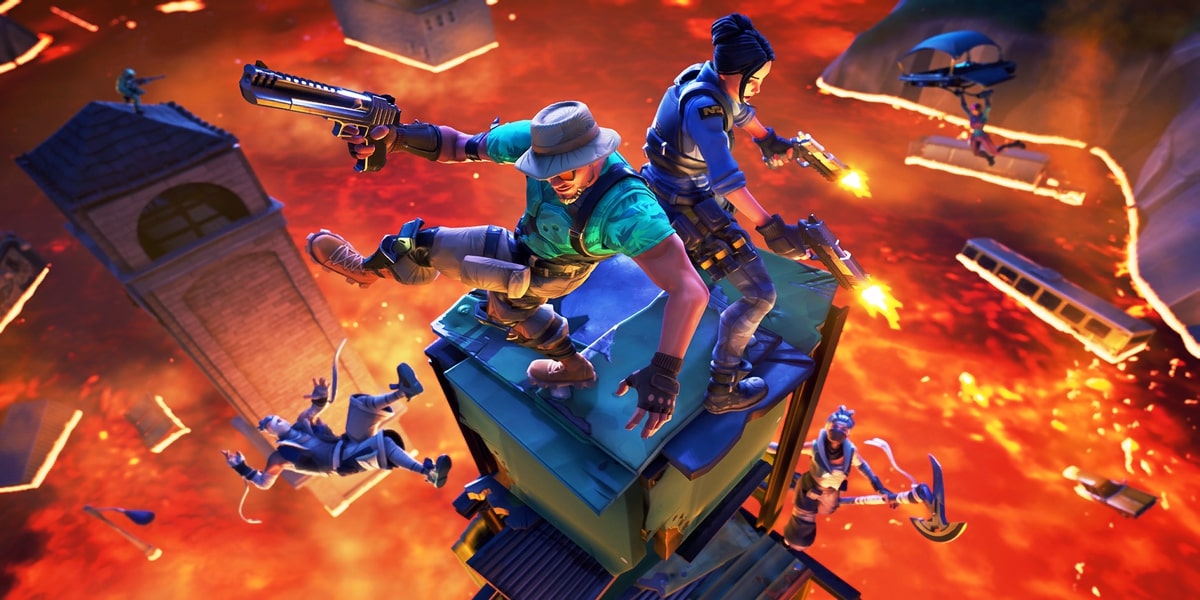 Duo keeps their high ground
This loading screen has one of the sickest action scenes since the floor is lava. This LTM was one of the most enjoyable limited-time modes in Fortnite. The developers managed to get an insane action shot and it makes this loading screen rank so high.
Why Lava Rising is awesome:
Represents one of the best LTMs in this game.
The color scheme complements one another.
3. Tricera Ops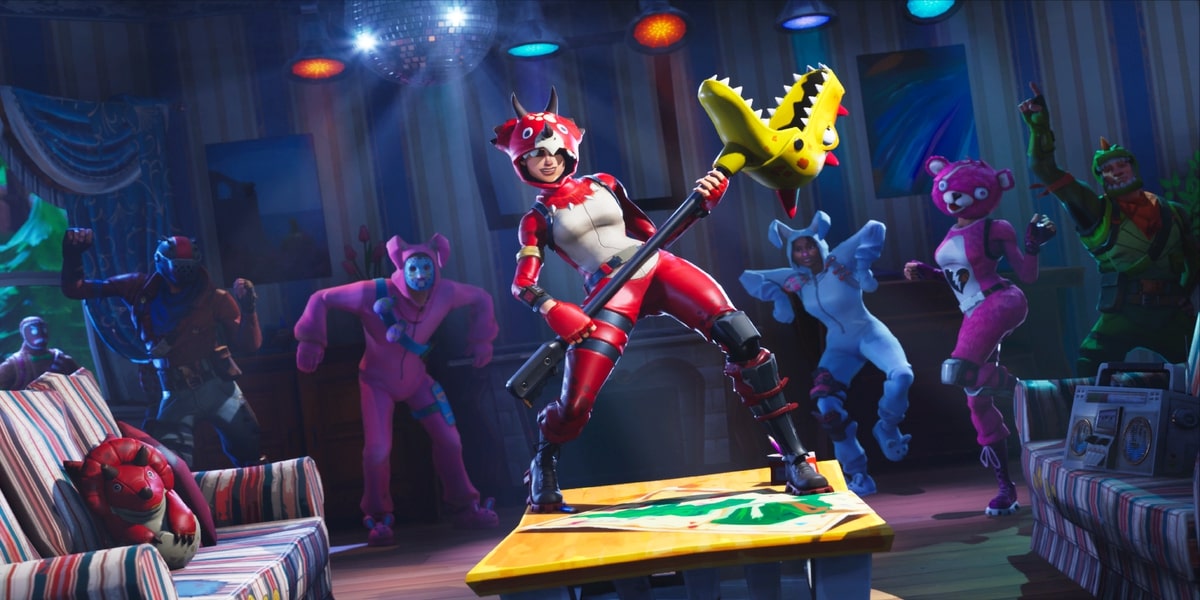 Everyone except Gingerbread man is having the time of their life
I mean you gotta love this picture regardless of your taste or preferences in loading screens. Just a bunch of Fortnite skins having a blast and just living themselves. The vibes on this loading screen are so wholesome and lively. It's a good laugh when you see Gingerbread man peeking through the window with a mad expression on his face. But at the same time, it's a bit sad that Gingerbread man wasn't invited to this party. Next time Gingey!
Why Tricera Ops is awesome:
Everyone's having fun and it just makes you happy to look at them.
Gingerbread man got put in a timeout most likely.
Rust Lord isn't being toxic for the first time.
2. The Return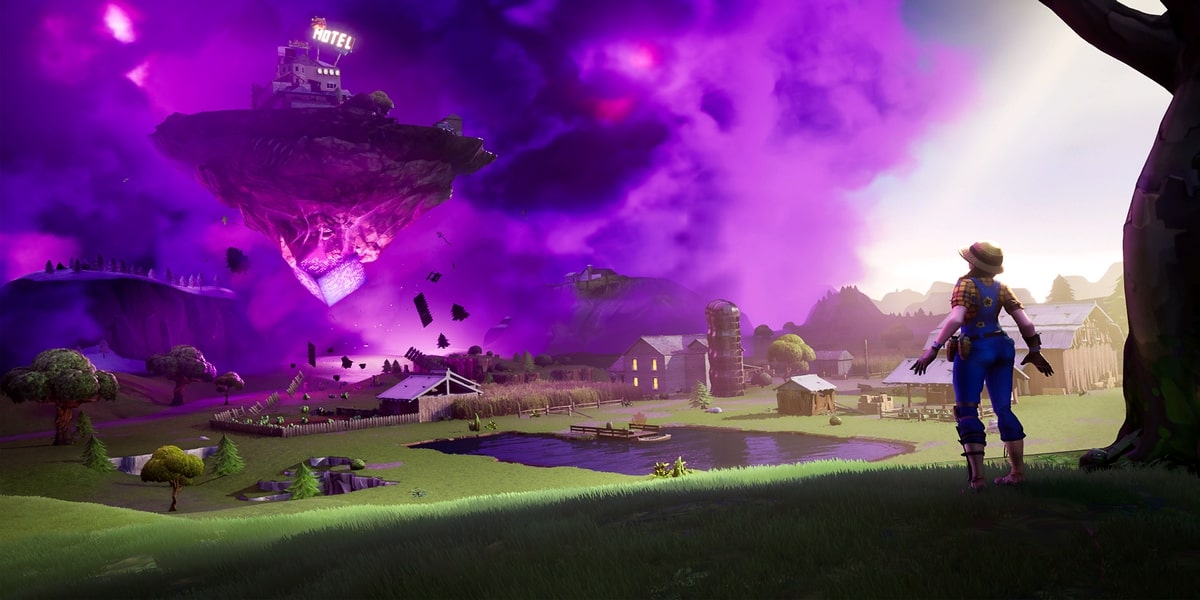 Farmer skin stands awestruck
This loading screen has the most eye candy in my opinion. The floating cube 'Kevin' has been a huge part of the Fortnite storyline and I loved the time when it was initially introduced as a bouncy rock. This purple floating cube had such a stunning violet glow to it and the radiant look it gave was so eye pleasing. Kevin the cube went from a random bouncy rock to a floating island and the transformation was amazing. The skin looks at Kevin in awe, just like I did when I saw it become a flying island.
Why  The Return is awesome:
The color themes in this picture are immaculate and you can keep staring at it for hours.
1. Last stop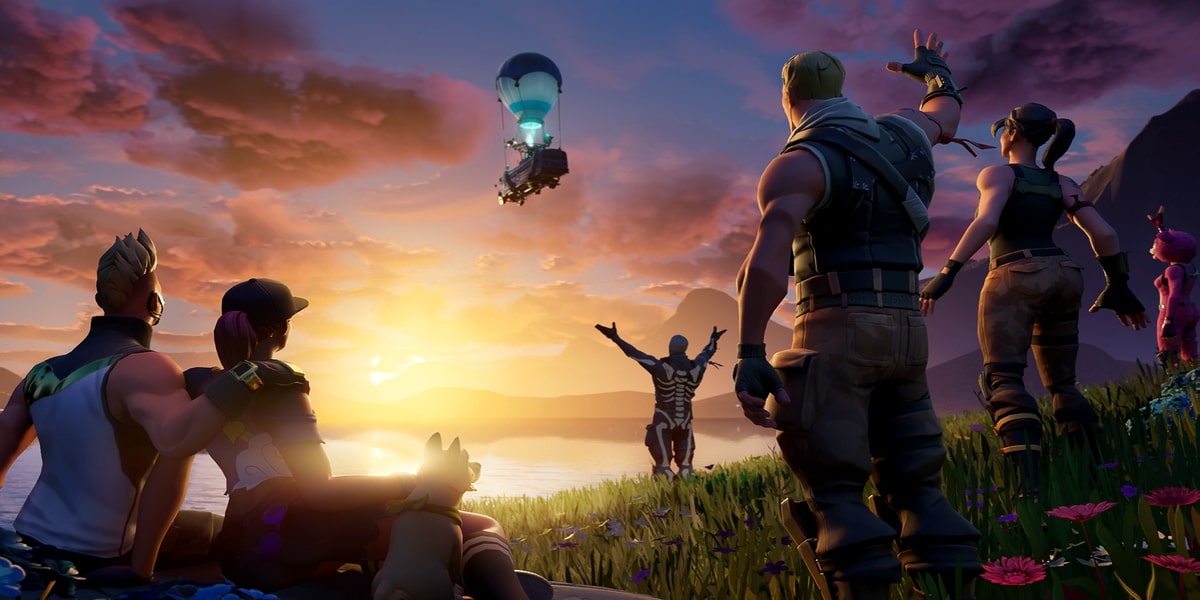 Thank you, bus driver!
I adore this loading screen just because of the memories and nostalgia associated with chapter 1. This loading screen was released in regards to chapter 1 coming to an end at season X. It has a bit of an emotional touch to it with Jonesy, Skull trooper, and the other skins waving goodbye to the battle bus. The tagline associated with this loading screen is "Thank you, bus driver!" Reading this and thinking of all the good times we had during chapter 1 when Fortnite was growing, brings a tear to my eyes.
Why Last stop is awesome:
Great memories are associated with it.
Beautiful scenario.
The amazing sunset view.
You may also be interested in:
Image Gallery