World of Tanks Announces Extensive Holiday Event List
Updated: 03 Dec 2021 7:27 am
Christmas comes but once a year...
World of Tanks has released its monthly rundown for December on YouTube, with an extensive list of Christmas holiday features and events.
On 2 December 2021 at 8:30 AM CET, World of Tanks released a tweet stating "As you might have guessed, December will be chock-a-block with events, challenges, and goodies."
Chuck Norris never says no to a tank... Image by World of Tanks.
Their tweet included the following list of December holiday additions:
Legend of the Hunter
Advent Calendar
Holiday Ops
12 Days of Tankmas
YouTube Milestones
To kick off the monthly rundown for December, World of Tanks noted that players have until 6 December to complete the current tank challenge in order to earn special discounts.
The first feature of the World of Tanks Christmas celebration is the advent calendar. A new challenge and offer will appear every day from the 1st of December until the 25th of December. On the 25th of December, a new offer will appear and it will last for an entire week.
Secondly, World of Tanks mentions that the 'Holiday Ops' event will return in early December and will bring with it the "customizable festive garage…"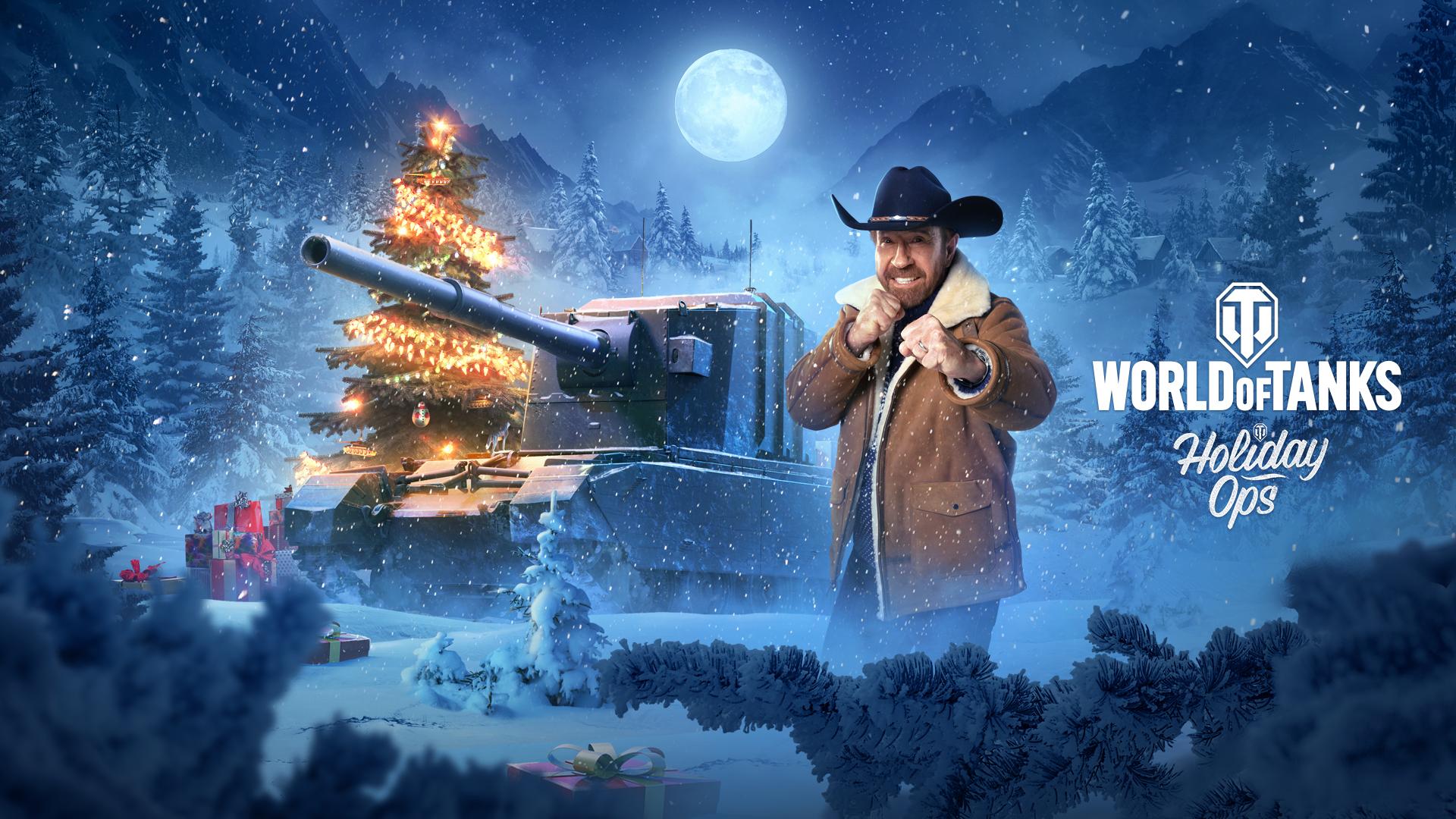 The Holiday Ops are here. Image by World of Tanks.
Thirdly, 'Tankmas' will take place from 8 to 19 December, and will be a constant series of streams with props and giveaways.
Fourthly, World of Tanks has announced the start of the 'Milestone Giveaway' and has announced that 2 separate festive codes will be available in 2 different video releases on YouTube.
Several new tanks are set to be released as part of World of Tank's 'Top of the Tree' event, which will start with the British Badger tank, followed by the Tortoise tank.
From 24 till 27 December, the Xmas Fever sale will take place, with in-game discounts available to all players.
Several other features are included as part of the World of Tanks Christmas celebrations. Full details can be found in the official YouTube release by World of Tanks.