War Thunder Announces New Vehicle Decals and Weekly Bug Hunt
Updated: 19 Nov 2021 4:32 am
Take command and crush your enemies.
War Thunder has announced a variety of bug fixes from this week's bug hunt and the addition of new vehicle decals to the game.
On 17 November 2021, War Thunder released the patch notes for a number of bug fixes. One of the key improvements was a fix to the digging mechanism in War Thunder to "the behavior of the vehicles in trenches and craters created with blades and shovels," as stated by War Thunder in the patch notes.
War Thunder winter marathon. Image by War Thunder.
Another critical issue that was fixed was a bug that allowed players to equip thermal vision in third-person view instead of only when in first-person view inside the tank as originally intended. 
This bug has been fixed and War Thunder specifically stated in their patch notes that "We want to thank all the players that reported this problem to us separately."
Several other changes were implemented and are available in the patch notes.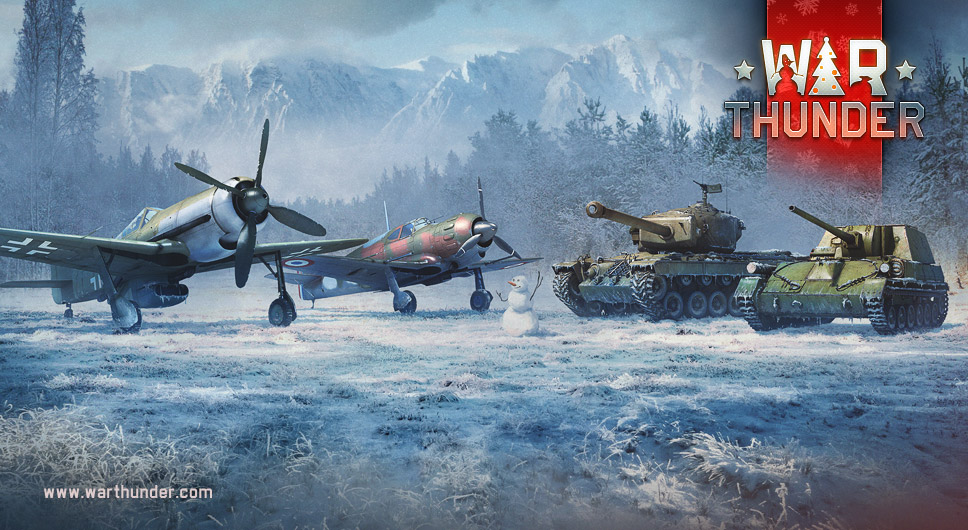 Christmas is coming. Image by War Thunder.
The second point to note is the addition of new vehicle decals to War Thunder. On 18 November 2021, War Thunder announced the release of a new set of vehicle decals that will be available until 17 December 2021.
Decals can be obtained through the completion of various tasks in specific vehicles. Full details of the new decals and how to obtain them can be found on the official news release by War Thunder.