Apex Legends "Boosted" adds weapon, armor crafting in-game
Updated: 20 Aug 2020 6:06 am
Too bad our vending machines only serve snacks instead assault rifles.
Apex Legends overhauls crafting, allows players to craft weapons and armor in-game
Respawn Entertainment's free-to-play battle royal Apex Legends entered its sixth season this week. Known as "Boosted," the latest update included a new Legend, map updates, and most notably a new crafting system.
The new Crafting System is a robust, in-game upgrade that players use to "build an inventory worthy of a late-game fight while encouraging more diverse playstyles beyond combat." Using Materials distributed around the map, players activate "Replicators" that offer a rotating selection, including weapons, armor, attachments, and consumables.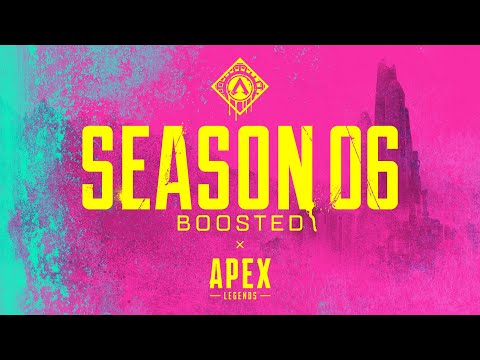 Apex Legends Season 6 Trailer
Each Replicator holds a weapon from every category and compatible attachments for said weapons. These rotate daily and differ in rarity. Like ammo and medkits, some items remain permanently to give players a more reliable source of consumables than scavenging. Higher-tier items like Shields and Mobile Respawn Beacons rotate weekly.
Replicators can also recharge armor, leaving players briefly vulnerable while waiting on their armor to finish repairing. If a player's armor is close enough to the next tier, the Replicator might upgrade it or lessen the requirements needed for an upgrade.
You can find Materials in loot bins or extract them from Devices all around the map. Loot bins have lesser amounts of material, while more prominent areas hold higher-yielding Devices. This focuses combat on seizing Materials instead of pure survival.
Materials Devices, like Replicators, change location each game. This encourages variety in combat locations by incentivizing exploration. Now players gravitate to less popular sections of the map in hopes of claiming untapped rewards.
Players who struggle to obtain high-end loot can bypass traditional searching and scavenging by directly buying stronger gear. This removes the gap between the haves and have-nots and makes skill the deciding factor in fights instead of equipment.
Apex Legends' original crafting system resembled more of a currency than a method of creating items. The old system only allowed players to "craft" cosmetic items such as weapon or Legend skins by spending "Crafting Metals" in the inventory menu. Players earned Crafting Metals by opening loot boxes known as "Apex Packs."
The new system isn't the same depth of crafting one finds in a game like Rust or Minecraft, but it's better than nothing. The old Crafting System took place entirely outside of gameplay. It didn't allow players to obtain anything that might give them an edge.
Apex Legends is free-to-play now on PlayStation 4, Xbox One, Nintendo Switch, and Microsoft Windows.