[Top 10] RDO Best Fishing Spots That Are Great
Updated: 21 Jul 2022 11:48 am
What a catch!
Let's take a look at the top fishing spots in the game.
Fishing is a fun and profitable minigame in the Wild West. Fishing provides you with fish you can cook to restore health, stamina, or dead eye cores. You can also release a fish you caught to gain honor, sell it for profit or donate it to the camp. Whatever you choose to do, you should know which places are good for fishing.
10. The Mouths Of Waterfalls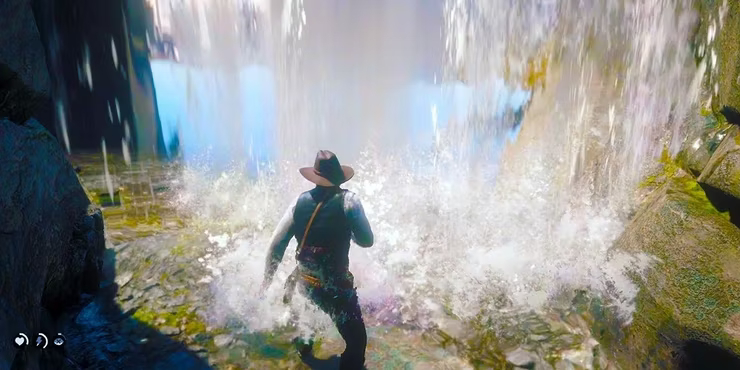 Splash splash!
No matter what game you're playing; when you see a waterfall, you should check it out to see if there's something behind it. Most of the time, secrets are hiding behind the water. In RDO, waterfalls have another purpose, as fishes, especially the bigger ones, appear more in the mouths of waterfalls. So if you're struggling to catch something, try there.
Why it's great
You can find rarer fishes
9. The River North Of Window Rock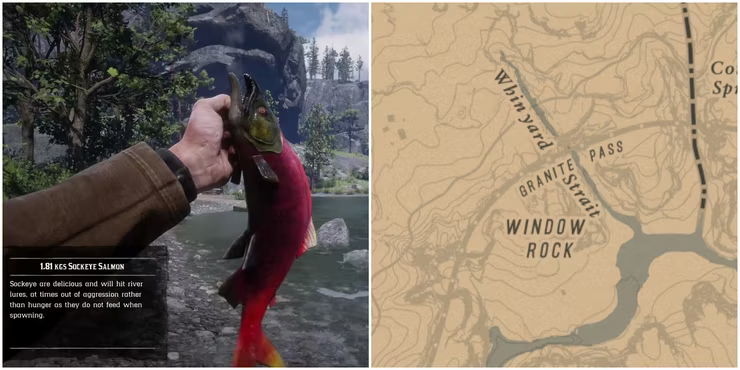 Would you look at that!
Go to your map and look for the spot where Whinyard Strait and Granite Pass cross each other. This spot is at the west of Fort Wallace and north of Window Rock. There you'll find a river that isn't very wide, which allows you to pull up fish quickly. Also, there are many Sockeye Salmons in this river, and they have a pretty good sell price.
Why it's great
You can find expensive fish
Easier catch
8. O'Creagh's Run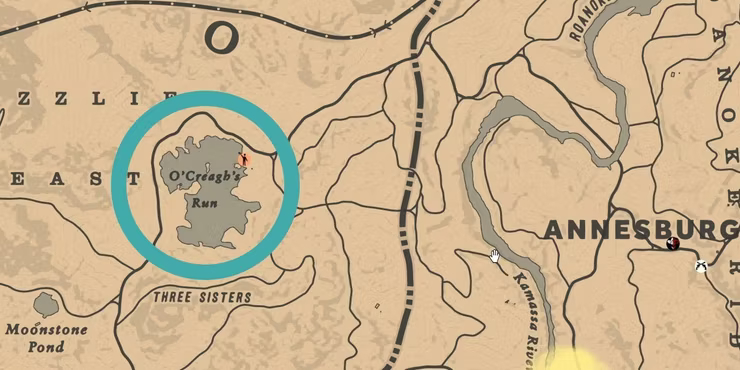 That's the spot!
If you're fishing to make money, then you should be looking for Sockeye Salmons. The best place to find this type of fish is in O'Creagh's Run, in the North of the map, above Emerald Ranch, and to the left of Annesburg. Equip your River Lure or a Lake Lure and cast it into the water. It's also a good idea to go when the weather is cloudy.
Why it's great
Home to one of the best fishes in the game
You can run a startlingly profitable expedition
7. The Swamp At Lagras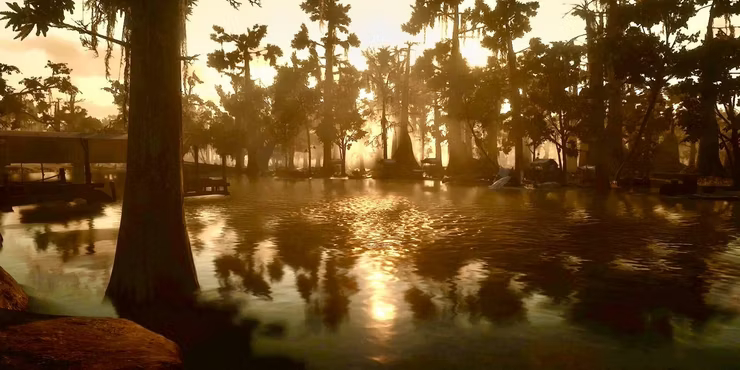 What a fine day to fish here!
You'll find this fishing spot north of Saint Dennis. It's a nice place to fish because you have a bait shop next to it. The woman in the shop sells numerous types of bait and three types of lures, and you can sell her whatever you caught. This swamp is a location you should think of exploring as it's the location of the legendary alligator.
Why it's great
Shallow water
Fishes are of great quality
6. The Northern Rivers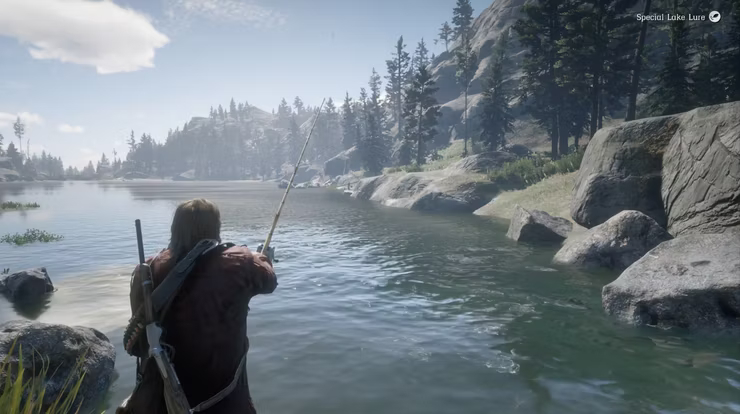 One of the coldest rivers!
There are several rivers with clean and cold water in the north of the map that are the home of various species. Among them is the Northern Pike. This type of fish is huge, so big that you'll have to carry it in the back of your horse, as you do with pelts or animal carcasses. To catch them, you should head up north when the sky is cloudy and use River Lures.
Why it's great
You can catch unique types of fish
Clear water makes the catch easier
5. San Luis River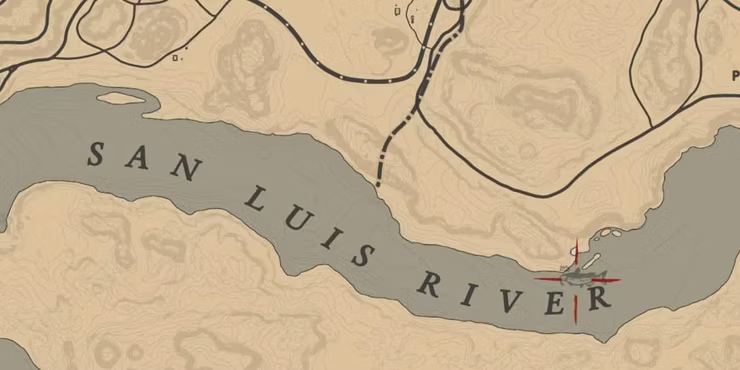 A fine stream!
In New Austin, you will find the San Luis River. Fans who have taken up the fishing hobby might want to head up to this location to find Steelhead Trouts. This type of fish can be caught in all the southern lakes and rivers, but they are more likely to appear in the San Luis River. To fish these guys, you'll need to use worms as bait.
Why it's great
Unbelievable amount of Trout
There are many species of fishes
4. Cattail Pond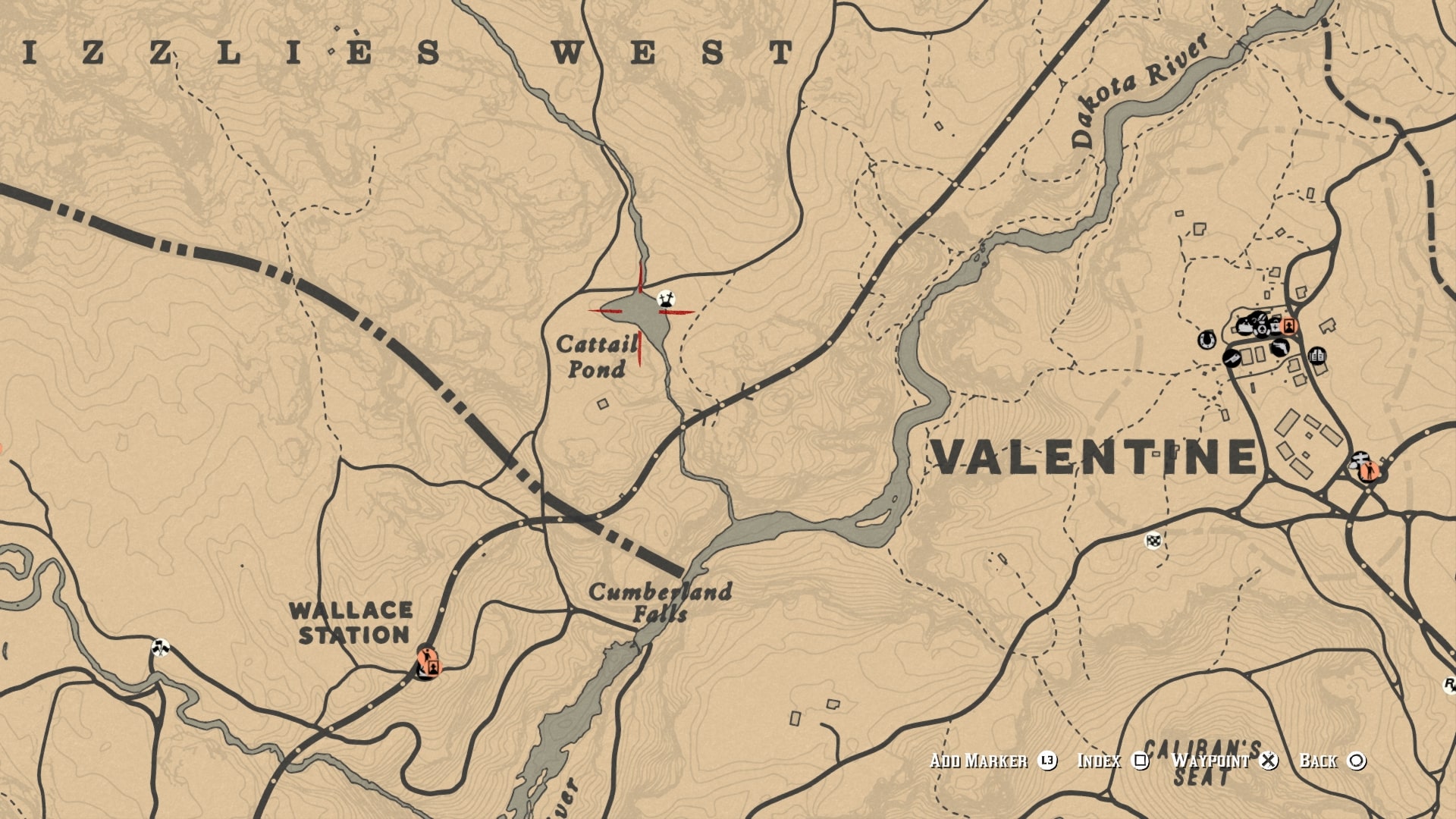 Small but lively!
Head West from Valentine towards a small splash of blue named Cattail Pond, bringing a River Lure with you. It's an area filled with pike, each one worth a hefty $8.00 to any butchers. You'll fight them a lot more than you do with the salmon, but considering they're worth three times as much, it seems like a fair trade-off.
Why it's great
So many Pikes
The water's still
3. Flat Iron Lake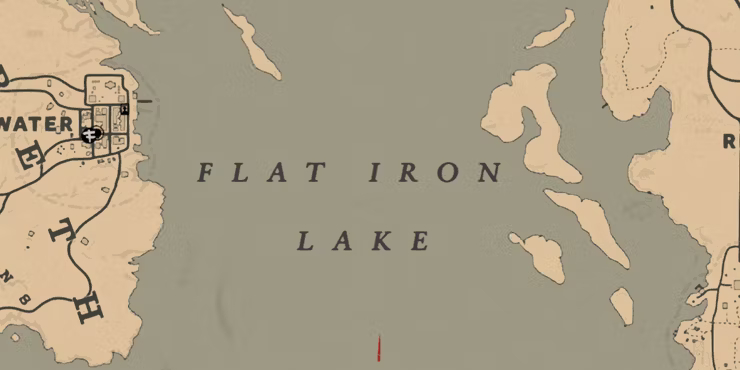 The largest body of water in the Wild West!
This lake is the largest one found in the game. To head there, just go to the bottom center of the map, in the space between West Elizabeth, New Hanover, and Lemoyne territories. In Flat Iron Lake, you can catch Largemouth Basses, Smallmouth Basses, Steelhead Trouts, and Lake Sturgeons. Lastly, this area is where you'll have a chance to fish the Legendary Bluegill!
Why it's great
So many options
The biggest lake in the game
Legendary fish
2. Dakota River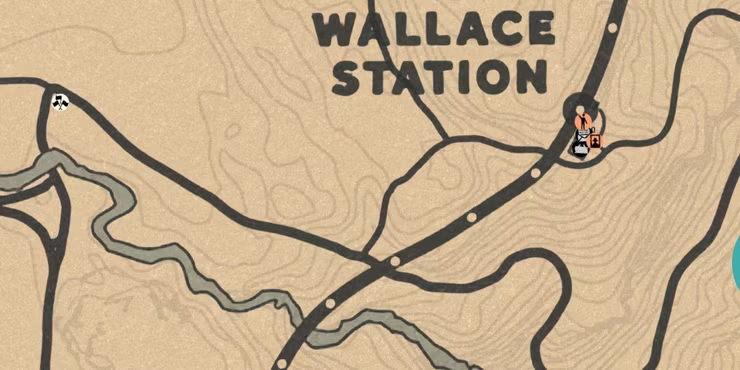 Right there by the station!
The Dakota River is a big river that crosses Ambarino, the Big Valley region of West Elizabeth, the Cumberland Forest, and The Heartlands region of New Hanover. As you can expect, this body of water has lots of fish ready to be caught. You'll want to head to the part of the river that's south of the Wallace Station. This spot is a good one to catch Rock Bass and other basic fishes.
Why it's great
Home to so many species
Many places to sell nearby
1. Lake Owenjila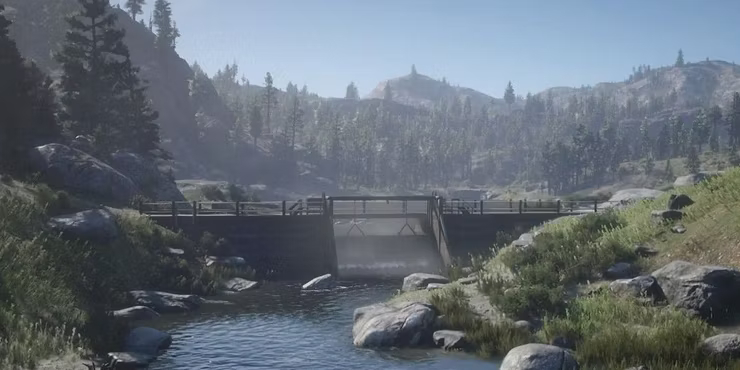 For the most sophisticated fishermen!
You can find this body of water in the Big Valley region of the West Elizabeth territory. To get there, you'll have to go to the southwest corner of Big Valley, south of the Black Bone Forest. Once there, travel a little more to the southeastern till you reach the Owanjila Dam. It's a great spot to catch Muskies. This large boy prefers cold and clean waters and can be caught using a lake lure.
Why it's great
It has Muskies
Sophisticated fishing spot
Only good for experienced fishermen
Also Be Sure To Read:
Image Gallery