[Top 3] RDO Best Repeaters in The Game
Updated: 22 Dec 2021 2:23 am
Repeaters are the best friends of an outlaw
Let's get to know the repeaters in Red Dead Online.
No cowboy is complete without a quality rifle or repeater loaded with specialty ammo. Firearms play a major role in the Wild West. Choosing the best one is a matter of life and death. It doesn't matter if players are hunting, playing PvP, or taking down NPCs because, at the end of the day, a player with an inferior weapon is bound to get the shorter end of the stick more often than not.
Repeaters are a versatile group of rifles commonly used in the old west. Just like other weapons, the choice of repeaters depends on your playstyle. Even with lower stats, a gun can be a beast in the right hands. Nevertheless, let's look at a generalized comparison between this weapon class.
#3 Carbine Repeater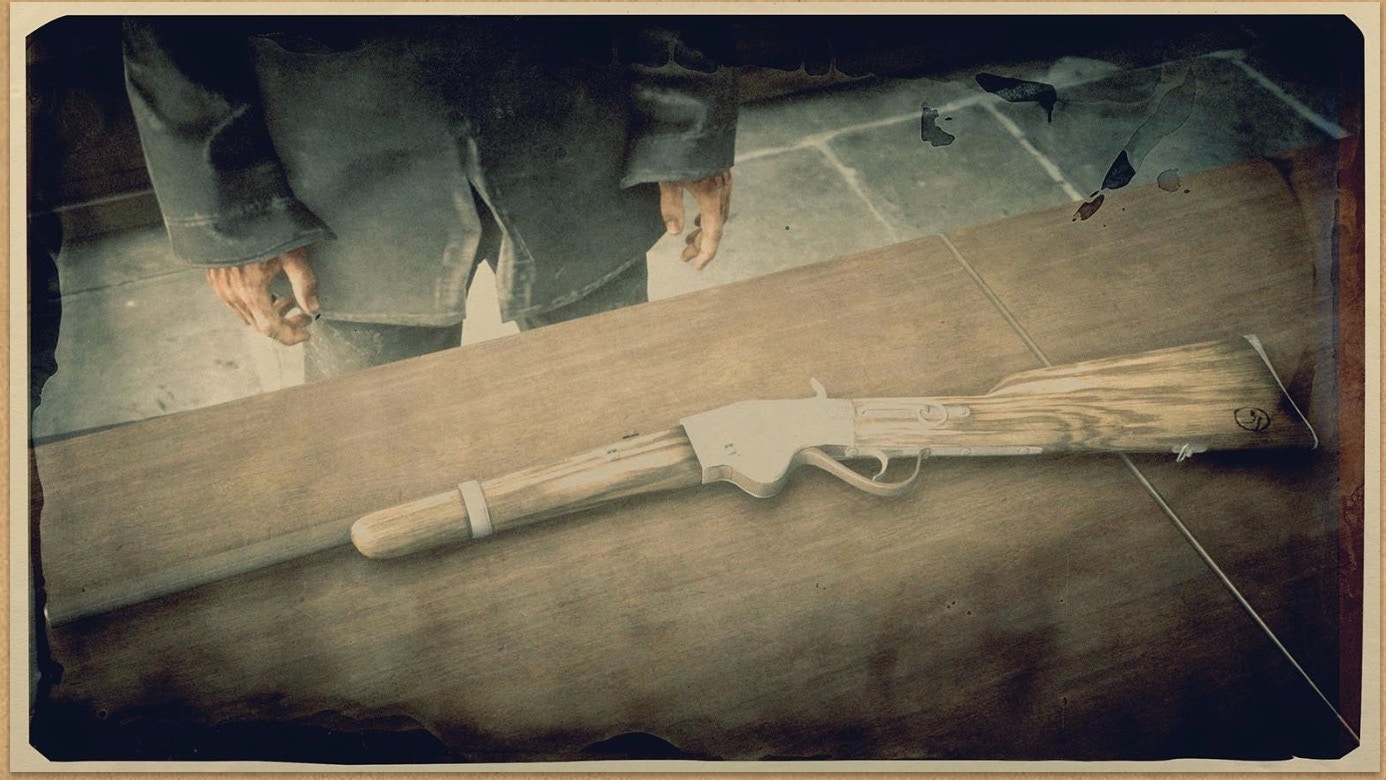 A basic Carbine repeater
Just because players start off with this gun in Red Dead Online doesn't indicate in the slightest that this beast should be underestimated. After all, if a cowboy invests the time and money into the Carbine Repeater, it can save them a lot of money in the long run.
When paired with Express Ammo or Split Point Ammo, a single headshot can take down even the toughest of players with ease. The fact that so many things in the game can be accomplished with the starter weapon is an indication of just how player-friendly RDO really is.
Stats
Damage: 2.4 out of 4
Range: 2.6 out of 4
Fire Rate: 2.2 out of 4
Reload: 3 out of 4
Accuracy: 3 out of 4
Ammo Capacity: 7
Unlock Level: 1
Price: $90
#2 Evans Repeater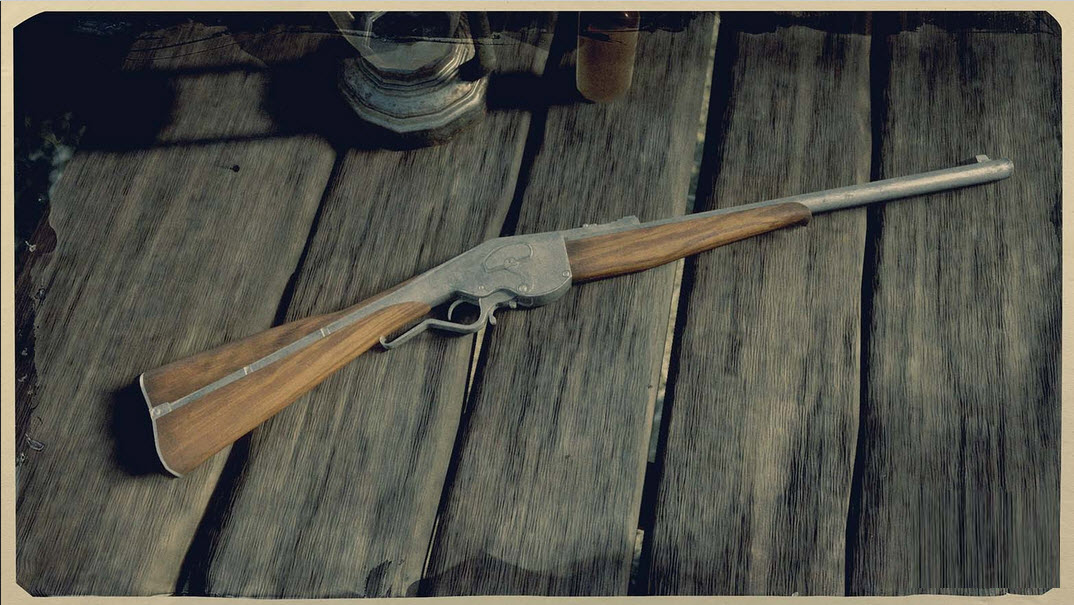 An Evans repeater without any customization
The Evans Repeater has the highest ammo capacity in Red Dead Online. It can hold 26 rounds at a time. It is also extremely accurate. A minor downside of this weapon is its low damage and reload speed, especially when compared to other weapons in the same category like the popular Lancaster Repeater.
However, the extended ammo capacity kind of nulls this downside. It is extremely useful in PvE. It might almost seem like you're never even reloading this bad boy. This is why Evans made our top 3 list beating the Litchfield.
Stats
Damage: 2 out of 4
Range: 2.6 out of 4
Fire Rate: 2.6 out of 4
Reload: 2.4 out of 4
Accuracy: 2.9 out of 4
Ammo Capacity: 26
Unlock Level: 1
Price: $300
#1 Lancaster Repeater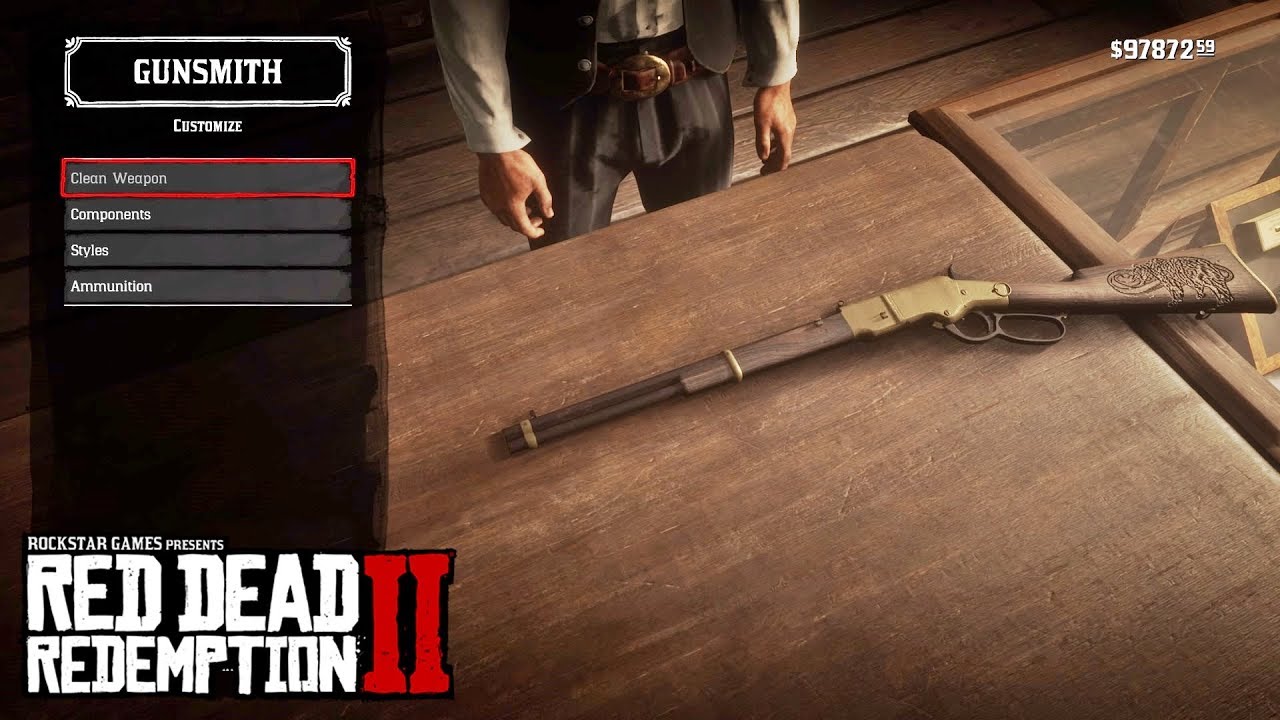 A beautifully customized Lancaster
Without a doubt, Litchfield is the best on paper but the Lancaster is the real answer. It deals high damage, snaps on target really quick, and you can cycle this beast so fast you might just think that it's semi-auto. The Lancaster Repeater is considered by most veteran players as one of the most versatile guns in the Wild West. With this repeater, you can hunt anything from Timber Wolves to wild ducks just by simply changing ammo.
The Lancaster Repeater's ammo capacity and reload speed make this weapon perfect for taking on a multitude of enemies at once. Express Ammo is ideal to pair with the Lancaster Repeater, which can turn this weapon into a force to be reckoned with in battle and one of the best weapons to carry around in the Wild West.
Stats
Damage: 2.2 out of 4
Range: 2.6 out of 4
Fire Rate: 2.4 out of 4
Reload: 2.8 out of 4
Accuracy: 3 out of 4
Ammo Capacity: 7
Unlock Level: 12
Price: $135
Also Be Sure To Read:
Image Gallery