[Top 15] Minecraft Best Resource Packs Every Player Should Have 1.19
Updated: 10 Aug 2022 3:02 am
After a point, the game stops looking like Minecraft and a whole different game.
What Are The Best 1.19 Resource Packs?
We know the modding community for Minecraft is insane. Well, the same also goes for resource packs as well, I couldn't believe how cool some of these resource packs look.
Why use a resource pack? Well, there is a lot of different reasons, and we will be discussing them in this article. You can use them for different building styles, and overall different feelings they bring to the game. Or you can use them to make your computer explode from all that processing power needed.
Read on to find out the best resource packs for 1.19!
15. Default HD (by THEBAUM64)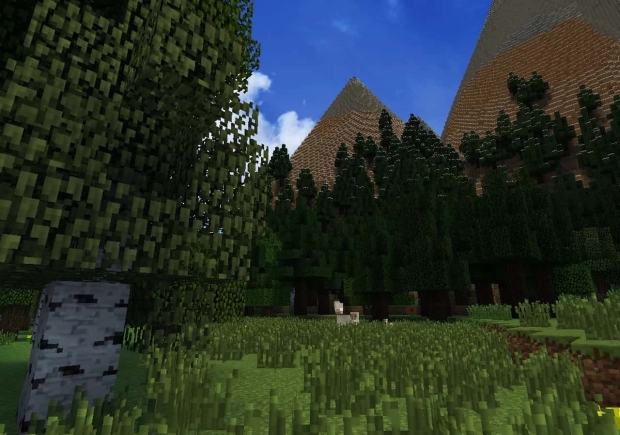 Created by THEBAUM64, Default HD resource pack aims to make Minecraft look more realistic and HD without changing the main feel of the game. Every texture in the game is upscaled, has more detail, and everything feels a little bit more alive and realistic as a result. 
There have been a lot of different resource packs for making the textures and the feel of the blocks better, but a lot of them seemed to miss the mark and lost the overall feel of the game as a result. Default HD is different in that aspect. The blocks and textures look better without being completely different from the vanilla textures of the game. 
What's Great About Default HD:
Up to x128 textures which makes the game world look absolutely amazing. 
Can work from 1.12 all the way to 1.19.2. You can enjoy this resource pack even if you are playing on an older version of the game.
Takes away the noise and detail from vanilla textures to make the game look in-depth and honestly, absolutely amazing. This is the case even more with older blocks and textures that was in Minecraft a lot longer than the newer blocks.
14. Visible Ores (by Techy69)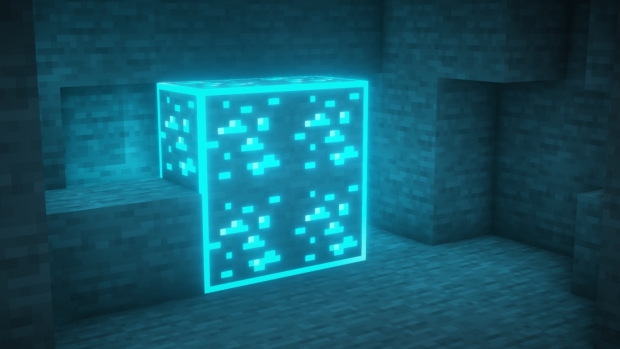 Created by Techy69 (what a name), the Visible Ores resource pack is one of those resource packs that does not change the whole game but a single part of it. Minecraft has seen a few new ores added to the game and the game seemed to get darker, especially if you lower the brightness to 50% or less. This resource pack highlights different ores in the overworld (and Nether too!) and makes them easy to find.
While there are other resource packs that advocate for things like x-ray, where you can see every ore like diamonds and so on, from the moment you spawn, this is basically cheating. While this mod can benefit the player, especially tech-related people who play Minecraft. The best way this mod can be used is that if you are doing a perimeter in your world or server, this mod might come in handy. If you don't know what a perimeter in Minecraft is, look it up, it is absolutely amazing and mind-blowing. Finding diamonds and other ores in the perimeter and in caves can be made easier with this mod.
What's Great About Default HD:
The ores glow and have an outline, which makes them very easy to spot in caves.
Accessibility. The number one thing developers should really care about. People with vision problems and difficulties seeing in especially dark environments can benefit from this mod since it is very easy to spot ores with this mod as they glow.
Available from 1.15 to 1.19.2 and will not tax your computer at all like other resource packs might.
13. ModernArch (by Designio Graphics)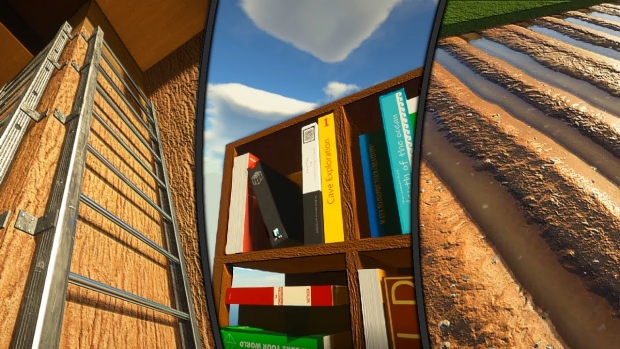 Yep, that's a screenshot taken in Minecraft. Created by Designio Graphics, this resource pack aims the make the game as realistic as possible. 3D plays a huge role and so do the textures that are basically real life. This is the ideal resource pack to use when building modern architecture and builds. A lot of depth is introduced to the game with ModernArch, with bookshelves having actual books with depth and basically are a 3D being in the world themselves. 
Honestly, this is absolutely amazing to see. The lengths people go to make Minecraft as realistic as possible is an amazing feat that is getting better with every update the game has had. You will definitely need a beefy computer to run this; so, beware. The 128x version is free but if you really wanted to get the most out of this resource pack and if you basically have a quantum computer, the 1024x resolution version is also available on the creator's Patreon, which you will need to pay for. So, there's that.
What's Great About ModernArch:
The resource pack has amazing textures and models to build modern architecture with. You can basically turn the game into something that looks like other survival games with realistic graphics.
While you need a really beefy computer to run this resource pack, the 1024x version has no corners cut in turns of realism and texture quality.
The texture pack is made from real pictures of objects; so, the textures and models look as realistic as possible.
12. Ore Variants (by IceCrystal)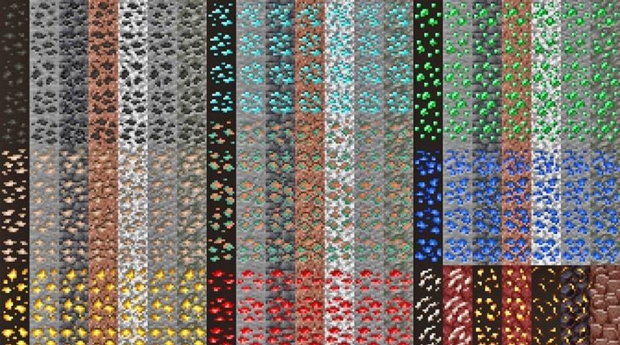 One thing Minecraft lacks is the variation between different textures. This is even more apparent when you are looking at how ores look in the game. Ore Variants by IceCrystal aims to fix this issue by having much more than 1 variant for how ores look. When you see an iron ore, where the iron sticks out from the stone block change from block to block and gives some more life to the game. 
This resource pack is on the list for vanilla resource packs that don't change the game but improve on it. The textures are not tempered with, nor their resolution changes. However, even if you don't realize it when you are playing the game, the variants in how the ore looks definitely make the mining experience better. Give this one a try if you don't like to change the game too much with resource packs.
What's Great About Ore Variants:
The game's FPS and reliability will have almost no difference when you use this resource pack. If you don't have a beefy computer to run the other resource packs, this one might be for you.
The vanilla experience does not change whatsoever with this resource pack, so the vanilla players who don't want to change the game too much will definitely get a kick out of this.
The resource pack works from 1.16 all the way to 1.19; so, you can use this resource pack even if you play on an older version of Minecraft.
11. Fresh Animations (by FreshLX)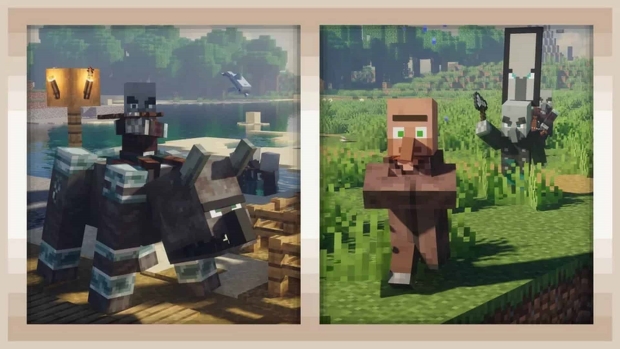 The term "texture pack" has been changed to "resource pack" when it comes to talking about these packs in Minecraft. The reason is that; now, you can not only change textures, but other parts of the game as well. So, the term "texture pack" didn't really work anymore. And Fresh Animations by FreshLX does exactly this. The resource pack changes the animations of mobs, friendly and hostile alike. The mobs move more fluidly, rather than jerk around as some animations do in the vanilla Minecraft experience.
The mod doesn't require a beefy computer either. There are three versions to the mod: 1.0 changes animations for the villager, ravager, pillager, evoker, witch, iron golem, and vindicator mobs. Version 1.1 changes and brings new animations for zombie, husk, skeleton, zombie villager, creeper, and wither skeleton mobs. The 1.2 version also brings animations to wandering trader, phantom, pig, and blaze. Overall, the resource pack brings new life into Minecraft and makes the world feel more alive and the mobs feel smarter.
What's Great About Fresh Animations:
The resource pack changes how mobs function by having them be able to do complex things more smoothly. 
As mentioned, you don't need a quality computer to run this mod and your FPS shouldn't be affected too much by having this resource pack on when you are playing the game.
The resource pack is available from 1.15 to 1.19. So, you can enjoy these textures with different variants and versions even if you are playing an older version of the game.
10. Default Dark Mode (by nebulr)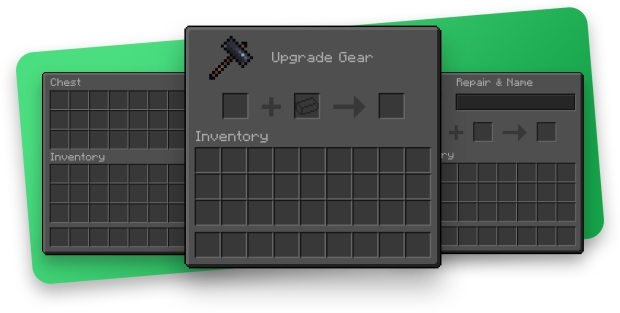 For the last decade, there has been a focus on going dark mode for websites and other services. This is also the case with Minecraft. The game can be a little bit too bright with a white HUD at times; so, how can we change that? Well, Default Dark Mode by nebulr has the answer. With this mod, you can change the HUDs and the menus that pop up in the game to a darker color for the ease of your eyes looking at the screen at 4 AM in the morning.
Changing basically nothing from the vanilla experience, this resource pack also makes it easier to read things in the menus and we all love accessibility in our video games. Not only that, but the resource pack works accordingly with mods like Farmer's Delight, Iron Chests, and JustEnoughItems, making it a great tool to use even if you are playing modded Minecraft.
What's Great About Default Dark Mode:
Working ALL THE WAY from 1.6 to 1.19, this mod is there for you even if you are playing the game in a version that has been released almost a decade ago. 
The resource pack functions with different mods like Iron Chests and makes it a great candidate to be used even when you are playing the game modded.
The resource pack makes things easier to read and the game is definitely a bit easier on the eyes. Even the loading screen when you first pop the game open is in black. Finally, the loading screen of the game opening up is not an assault on the eyes.
9. Clarity (by SCtester)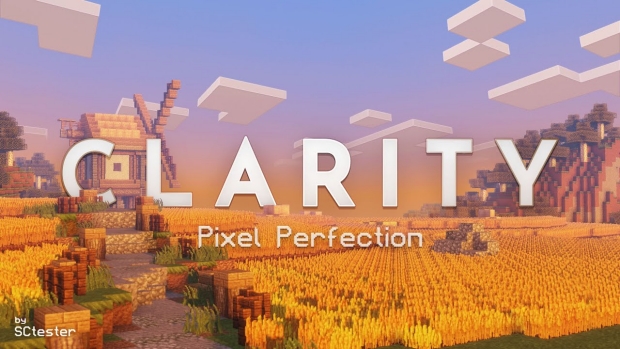 We will be seeing a lot of different HD resource packs that make the game more beautiful. Well, this is one of the best ones. Clarity by SCtester has been created to make the experience of playing Minecraft even more immersive than before. The resource pack takes pride in "pixel perfection" and making everything HD and new. 
If you've played with Shaders before, you know how beautiful the lightning in the game can look and change a lot of things. Your builds look better, more immersive, and more realistic. Well, Clarity offers a similar experience with better lighting, and textures, and it can fit any building style and playing style you are aiming for. With better clouds and sky overall, and with more immersive and moodier lighting, the game looks much brighter and alive during the day and darker and more atmospheric at night. 
What's Great About Clarity:
The resource pack is also available in Bedrock Edition and Pocket Edition! You can enjoy the beautiful sights  this resource pack has to offer for different versions of the game.
Even if you are playing a version as old as 1.11, you can still enjoy the beauty of this resource pack, as it is available from 1.11 to 1.19.2.
The base game does not change, you are still playing Minecraft the way it is. It just looks beautiful now!
8. BetterVanillaBuilding (by stefanj2_)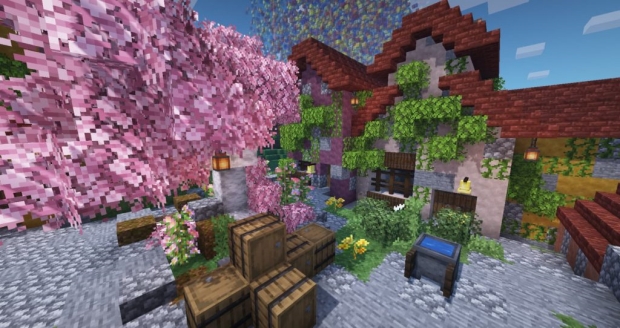 BetterVanillaBuilding by stefan2_ shows the power of resource packs by creating great variety inside the game. You can customize your armor, equipment, and other blocks to make builds that seem like they were made in modded Minecraft. You can name equipment with anvils to change how they look. You can even combine two blocks to make different variants of all the blocks in the game with the combined textures of the two items. For example, you can use a jungle wood plank and combine that with a bookshelf to make the bookshelf have the colors and the texture of the jungle wood plank. 
There are a lot of blocks in Minecraft. But the fact is that for experienced and seasoned builders, there is still not a lot of variety in using different colors. The game sometimes just lacks a hue that you desire, and you know will go great with your build. Well, with this resource pack, you have a lot more options to choose from when you are building. For builders and people who like changing how their character and their environments look with countless different options and variants, this is a resource pack they will love.
What's Great About BetterVanillaBuilding:
You can even use the resource pack for 1.8! Also works on 1.19.2 too. You have a lot of options to choose from and even when you play older, really old, versions of the game, you can still enjoy this legendary resource pack.
With countless variants, the sandbox feel of Minecraft is preserved and the only ceiling for this resource pack is your creativity. The possibilities are endless with this amount of customization and options!
The resource pack adds countless armor and equipment variants that you can use to create a story and aesthetic around your Minecraft world.
The resource pack is not the most resource-intensive and while you might see a drop in FPS, it's not going to make that much of a difference. So, you can enjoy this resource pack even if you don't have great PC specs.
7. New Default+ (by SeaOfPixels)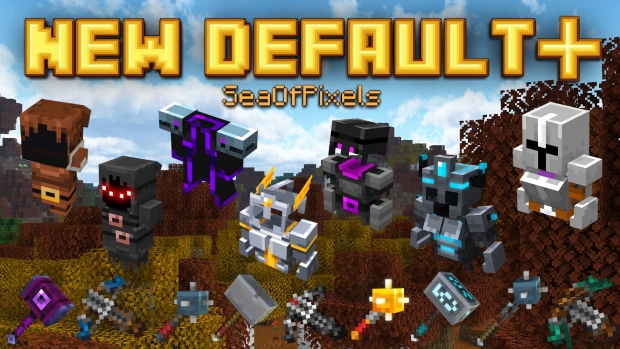 New Default+, created by SeaOfPixels, changes Minecraft pretty much completely. The list is really long for the changes this resource pack has for Minecraft  and before we get to the list, you should be aware that this resource pack completely changes the feel of the game and how it looks. Well, how? I hear you asking. With new equipment and armor looks, new elytra variants and styles, hundreds, I might add; new biome-specific blocks and colors, new skyboxes, enchantment icons and books, new nether, biome-dependent mods, new loading screens, dark GUI, connected blocks (You can connect beacon textures!), different variants of mobs, cave crystals in place of glow lichen, and a blood moon every eight nights. 
Yep, the list is long. You can turn the game into an RPG with your creativity through this resource pack. Try it out if you want to have a new Minecraft that has many variants of different equipment and other things, hundreds of them too!
What's Great About New Default+:
With hundreds of new variants on blocks, equipment, and so on, you can change how the game looks completely with so many options.
The resource pack is a little bit on the intensive side in terms of computer power, but you can still use the pack which is less intensive than 4K texture packs or similar things.
Completely functional from 1.6.4 to 1.19+, you can enjoy the mods at so many versions of the game, making your options even more.
6. John Smith Legacy (by JohnSmith, JimStoneCraft, Filalpl)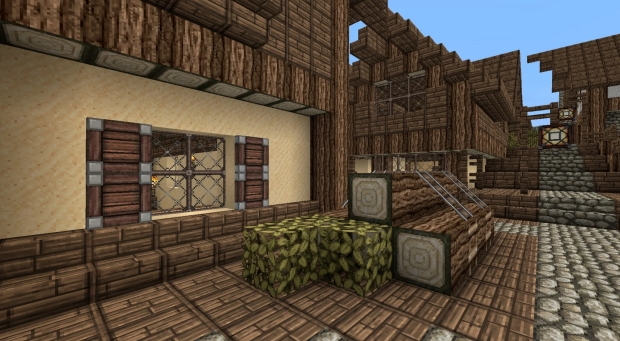 Old-school Minecrafters will remember the nostalgic feel texture packs gave back when they first started to play the game. These texture packs weren't the best-made ones, but they had a certain style many resource packs today can't seem to capture. John Smith Legacy resource pack created by JohnSmith, JimStoneCraft, and Filalpl seems to capture that feeling very well. While the game feels and plays the same, all the new textures have a coherent style that creates a medieval-like feeling for the whole game.
If you like to build castles, towns, and other similar medieval-style builds, this is one of the best resource packs out there. Not only that, but the resource pack incorporates 3D objects in the game, and blocks that did not have any feeling of depth have gained a lot of depth because of it. From ores to the fence gates, everything around you makes you feel like you are on a medieval adventure that is oozing with the comfortable style of the ancient kingdoms and adventurous tales of old.
What's Great About John Smith Legacy:
Not only the textures, but the GUI of the game also receive a visual overhaul with this resource pack. Nothing is kept behind when you are creating a medieval-style world for yourself, and the hand-crafted HUD and the GUI overall reflect that style.
3D depth for items and blocks we all know and love create a more in-depth building experience for people out there who wants to actually see the 3D frames around the windows placed on doors. 
The resource pack is also available in Bedrock Edition and Pocket Edition, in addition to being available all the way back from 1.6.2 to 1.19.2. You can enjoy this beautiful resource pack for basically every edition and most versions of the game.
5. Pack & White (by ewanhowell5195)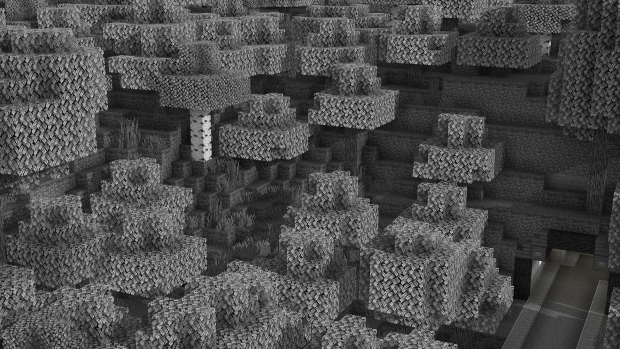 Everything is possible in Minecraft. You can build for all kinds of styles you want and play however you desire to play. Some resource packs also create a whole different feeling for the entire game, and this is one of them. Pack & White resource pack created by ewanhowell5195 seems to give even more options for different styles of play in Minecraft. Sometimes, doing something very simple can change the entire game and when you play the game in a black & white filter, exactly that happens. 
Everything feels nostalgic, old-school, and calm in a strange way. There is an aesthetic that is gained with this resource pack which makes it so that you feel like you are playing a completely different game with this resource pack. You can also use this resource pack for adventure maps. If you are making an adventure map or a certain build that needs a little bit of that 50's noire black & white film aesthetic, you can't get any better than this resource pack.
What's Great About Pack & White:
Even though the effect the resource pack has on Minecraft is huge, the technical requirements are really low. You will see almost no FPS lost while using this resource pack, which is useful for lower-end PCs.
You can use the resource pack to create different feels for your builds and adventure maps. It can bring a completely different feel to your world, adventure map, and builds if you use this resource pack to create them.
4. Bare Bones (by RobotPants)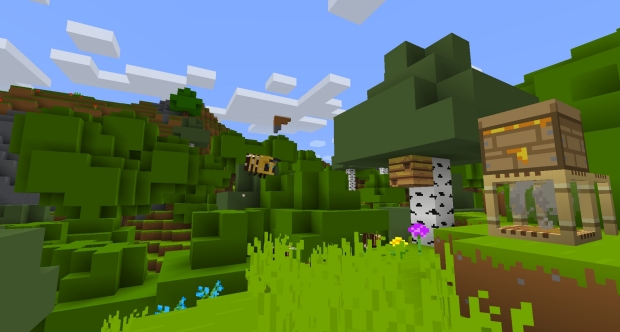 This resource pack takes the "realistic" details around textures and strips them all away to create a minimalistic experience, hence the name. Bare Bones has been created by RobotPant. This resource pack creates a much simpler and more colorful experience for the game. The textures blend together, and the bright and exclusively selected colors differ so much from one another that basically everywhere you look, the game looks absolutely great and has its own, very calming and enjoyable style.
Have you ever played Cube World? Yeah, the game definitely looks a lot like that game when you are playing with this resource pack, with simple textures. Different colors in your builds can really shine now and creating simple and cute builds has never been easier and more enjoyable. Definitely give this colorful resource pack a try to change up the feel of the game that is a lot different from other grungy and heavy resource packs.
What's Great About Bare Bones:
Another resource pack that is available from 1.8 to 1.19.1! Not only that, but the resource pack is also available for Bedrock Edition and Pocket Edition. The game might look a lot more distinguishable with Pocket Edition especially, making it easier to play and build.
While this has not been tested, I think that because of the high contrast between colors, it might also provide an advantage to color-blind people and can make distinguishing between different colors and blocks easier overall.
For a minimalistic look and for making builds that have animation-like qualities, there is no better resource pack than this one right here.
3. RetroNES (by Beffrrar, KnightWorm)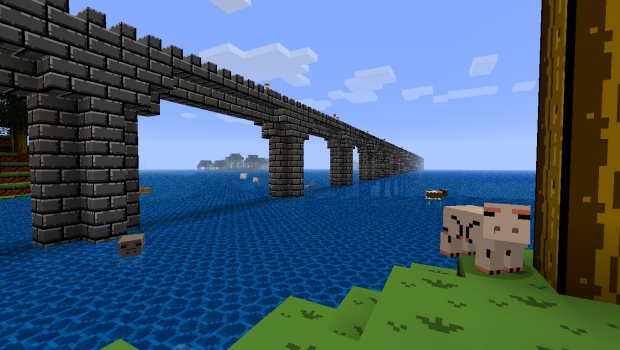 Nostalgic for those NES graphics and the feel they bring? Well, you don't have to look far to find what you are looking for. RetroNES resource pack, created by Beffrrar and KnightWorm, gives us exactly that feel. The sharp colors and the low-bit textures of the NES are here, and it includes everything from blocks to mobs. Even the item frames are changed to famous characters and games from the era like Legend of Zelda and Super Mario Bros.
With this resource pack, you can create places that have the feel of a 3D NES game with low polygonal textures and selective color choice. Even the GUI is changed to a style that fits with the feel of the resource pack. The addition to detail is insane here. For example, if you put a pumpkin on your head and look through it, you see the outline of the pumpkin is also pixelated. The scaffolding block has the same texture as the original Donkey Kong game. Everything is nostalgic and there are countless praise and references given to legendary NES-era games. Definitely give this one a try. Even though the original creator of the resource pack has not updated it for 1.19 yet, countless fans have upgraded it to 1.19, and those versions can be easily found on the interwebs.
 What's Great About RetroNES:
For people who love the old NES games or like the aesthetic of those games, this is the perfect resource pack. The build style you may employ will drastically change as blocks have different styles for them with this resource pack.
How mobs and every creature looks also has been changed. You can use this resource pack to make a build or an adventure map around NES games or something inspired by them. The possibilities are endless!
2. Epic Adventures (by Toby109TT)
Made with adventure in mind, Epic Adventures resource pack, created by Toby109TT, is an amazing resource pack. Not many resource packs can heighten the beautiful world of Minecraft without changing the feel of it completely. However, this resource pack manages that beautifully. With muted colors, the world of Minecraft has been reshaped in a way that has "adventure" in mind. The same terrain you've looked at for years looks even more amazing than the vanilla version of the game.
With higher quality textures, the resource pack also provides additional 3D depth into the game. The mobs have distinguishable features and especially the hostile mobs have been shaped differently and changed the most. The creepers look absolutely terrifying now, and so do the spiders. You will  have the feeling of being scared by Minecraft mobs like you were the first time you played the game. A must-try resource pack, Epic Adventures helps you play the game like you've played it the first time, like a completely fresh experience, without losing the initial feel of Minecraft.
What's Great About Epic Adventures: 
Minecraft gets a fresh overhaul without losing the initial feel and the aesthetic of the game. The resource pack is great for players who don't want to change the feel of the original game too much.
With new mob designs, the hostile mobs definitely belong in an RPG now. When you are going through caves and exploring places, the feeling of adventure will definitely be there more than before.
With better lighting and texture quality, the game looks better than it ever did.
Luna HD (by Batusai-X)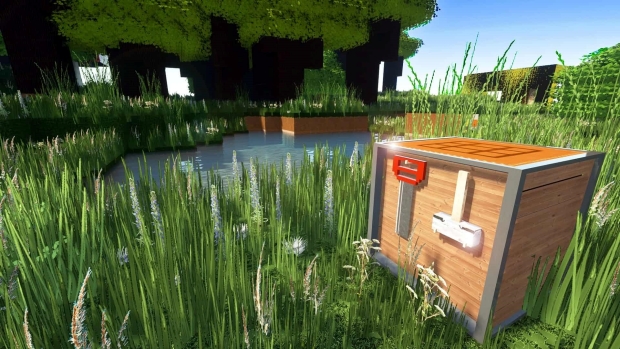 This is the prime example of how far a game like Minecraft can be pushed to the absolute extreme. Luna HD, created by Batusai-X, makes Minecraft look basically like real life. With so many overhauls to blocks, equipment, and mobs, no corners are cut for making the game's graphics as good as possible. With new depth given to items like bookshelves and crafting tables, among many others, building in the game has never been more detailed while having so many options.
Lightning is absolutely amazing, especially if you are playing the RTX version. Luna HD is available even in 1024x, which is absolutely crazy to think about. For starters, the base game of Minecraft's quality of textures and models is 16x16. This is like watching things at 144p for the entirety of your life and jumping directly into 8K. With mind-blowing textures and lightning, the building style is also not restricted to modern architecture like other graphic overhaul mods are. You can build in any style you want with amazing glazed terracotta textures and other textures that look completely different than they did before.
What's Great About Luna HD:
If you have a beefy pc (and I mean BEEFY), you will be able to go all the way above to 1024x texture and model quality. In addition to RTX, this might be Minecraft at its most extreme in terms of graphics.
Fit for a variety of build styles, you can use the new detailed textures provided to create builds that were impossible to do in the base game of Minecraft.
With depth given to every item, the world feels more alive and when building tight spaces, you have a lot more options to make the whole place look crowded and lived in, and overall, more alive. 
You May Also Be Interested In: