Genshin Impact Best Hydro Characters (Ranked Worst to Best)
Updated: 16 Apr 2022 4:46 am
Kamisato Ayato is both smart and handsome
Everyone has to agree that Hydro is the most aesthetically pleasing element. And the Hydro Vision users as well. They're all well versed in the arts, walking a beautiful path, while still being children on the inside.
In this guide, we'll rate the 6 characters who received a Hydro Vision from the Fontaine Archon. From worst to best, we'll show you the good qualities of each of these characters.
6. Barbara (Healer)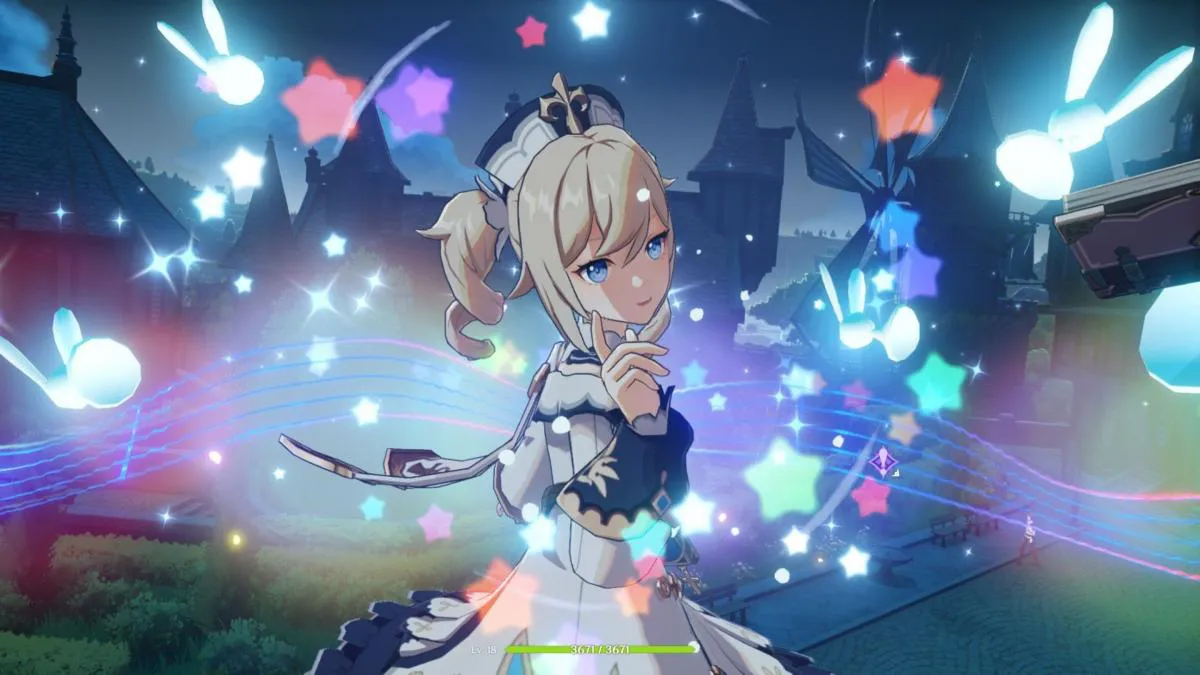 We start with Barbara, the Deaconess of the Church of Barbatos. Even with all her faith, her god didn't give her a Vision, the Hydro Archon did. Why? Because of his passion for making other people happy, she can now heal their wounds and hearts.
With idol-like moves, she can help you in battle as one of the best healers in the game. Normal attacks, elemental skill, and elemental burst. All of her abilities are healing-based and can help your team survive even in the harshest environment.
What Makes This Character Great:
High healing output.
Elemental Skill can burst heal or heal over time.
Can auto revive characters at C6.
5. Mona (Enabler, Sub-DPS)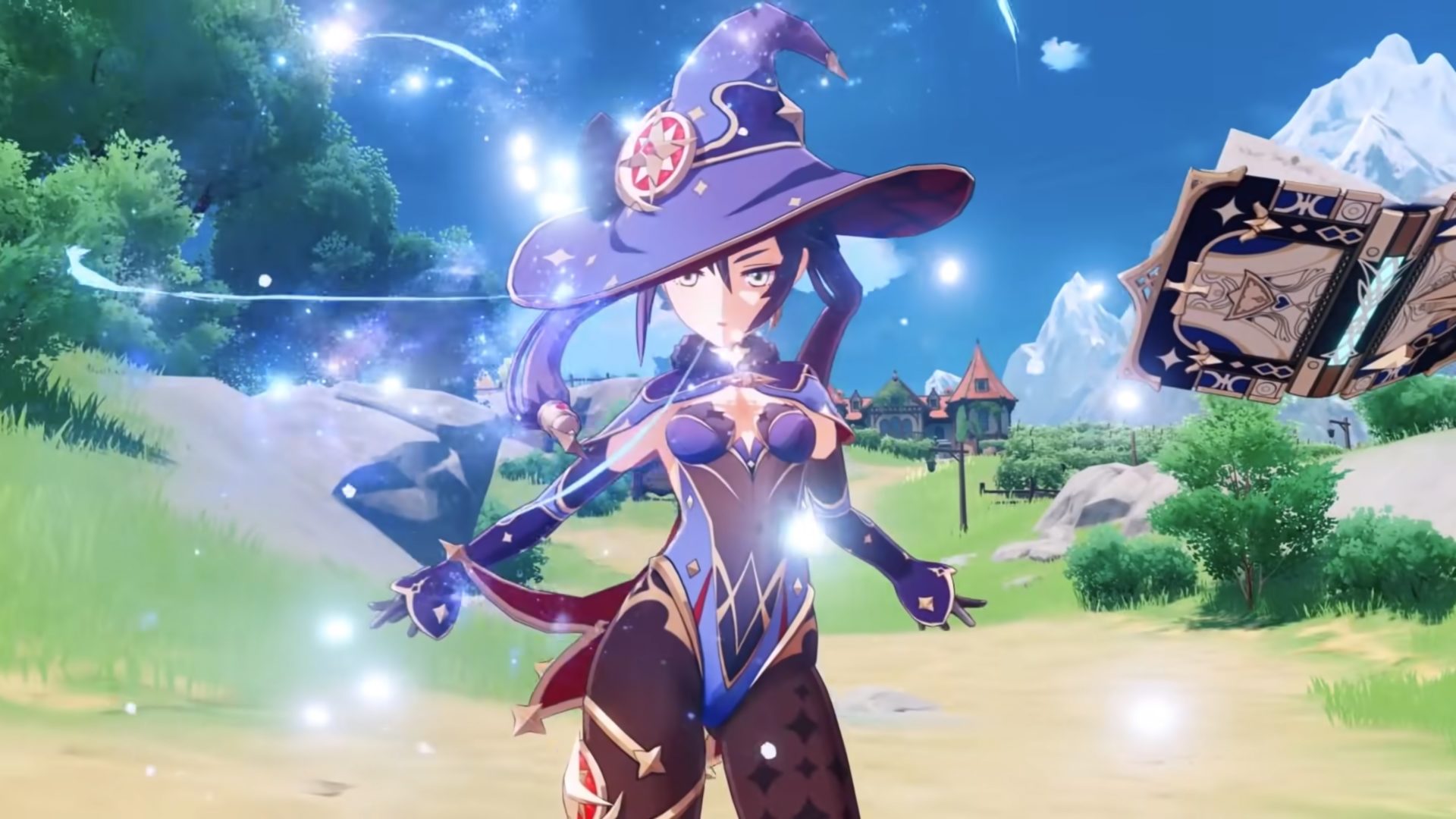 Mona's path is astrology. Having learned all she knows from her witch teacher, she received a Vision to help continue her studies and love for the stars. Although Scaramouche said they're fake or something, she didn't really believe it.
Her control over the planets can help you control enemies in battle. Together with her Vision, she can drown enemies in bubbles, also dealing damage and increasing the damage the team deals those enemies.
What Makes This Character Great:
Unique movement style allows for high-speed actions.
Elemental Skill provides a decoy for crowd control.
Elemental Burst deals a lot of DMG and buffs DMG.
4. Xingqiu (Enabler, Sub-DPS)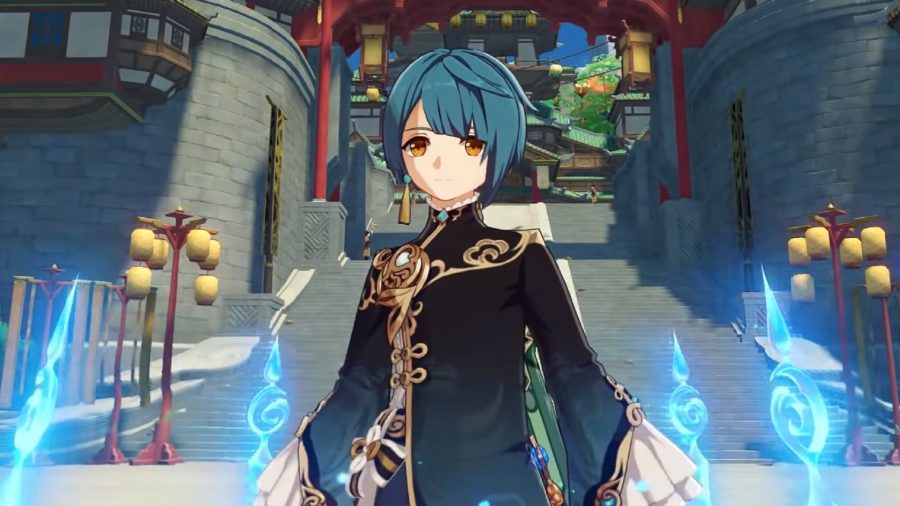 Now on Liyue, Xingqiu is the only Hydro character you'll see here. He follows his merchant clan path, while also being a famous fantasy writer, and trying to become his own character in real life, living like a knight.
This knight-like spirit makes his Vision take the form of water swords. These swords are altruistic, receiving damage instead of his teammate, while also being able to attack and help with elemental reactions off-field.
What Makes This Character Great:
Elemental Skill provides DMG reduction.
Elemental Burst provides consistent Hydro application.
High ATK speed.
3. Tartaglia (DPS)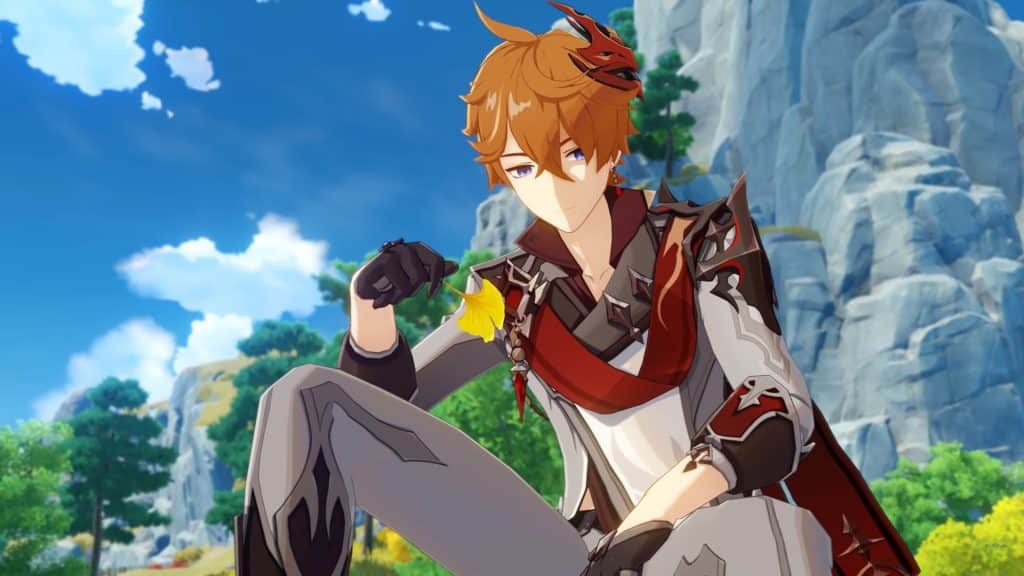 On the third place of the podium, we find the red-head from Snezhnaya. His only path is being a warrior and living in constant battles. With a childlike mentality, he creates different Hydro weapons, which are by no means easy to handle.
These weapons can take the form of a sword, daggers, or a polearm. He can even use his bow to deal ranged attacks. Together with two nuker bursts, he's one of the best DPS in the game, if you build him correctly, that is.    
What Makes This Character Great:
Can swap from Melee to Ranged with Elemental Skill.
Elemental Burst changes depending on combat stance.
DMG spikes up on fights with multiple enemies.
Melee attacks constantly apply Hydro.
2. Kamisato Ayato (DPS)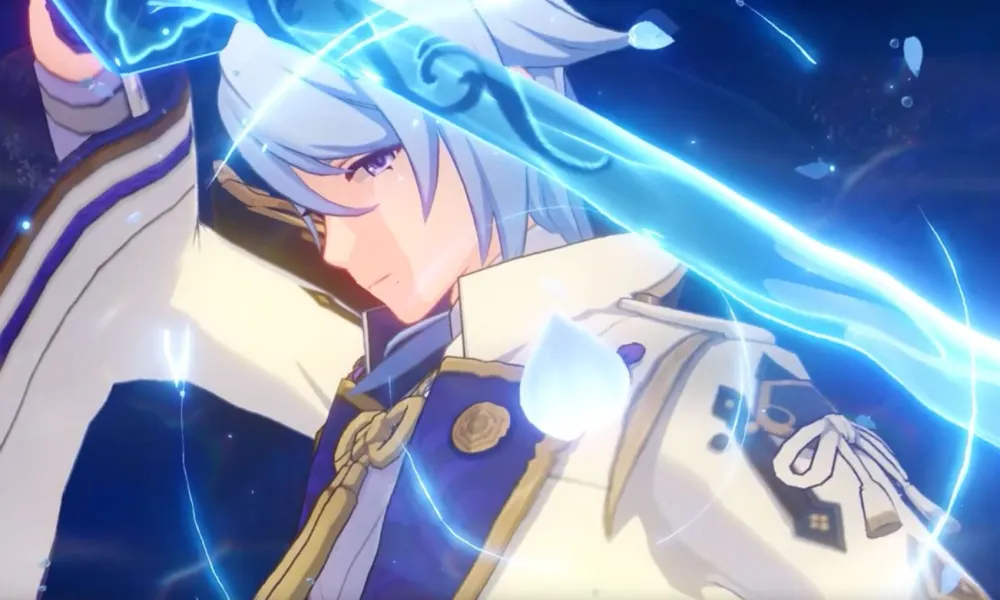 Kamisato Ayato is the newest character released in Genshin Impact. He's more flexible than her sister Ayaka and loves the different forms of art as a hobby. However, his skills in battle are as good as hers.
With a beautiful area burst that increases normal attack damage, he can use his light-fast attacks to destroy tons of enemies in seconds. Moreover, he makes it super easy to create elemental reactions like vaporize.
What Makes This Character Great:
Huge area burst
Easy elemental reaction
Can create a double
Fast normal attacks after using skill
1. Sangonomiya Kokomi (DPS, Healer, Enabler)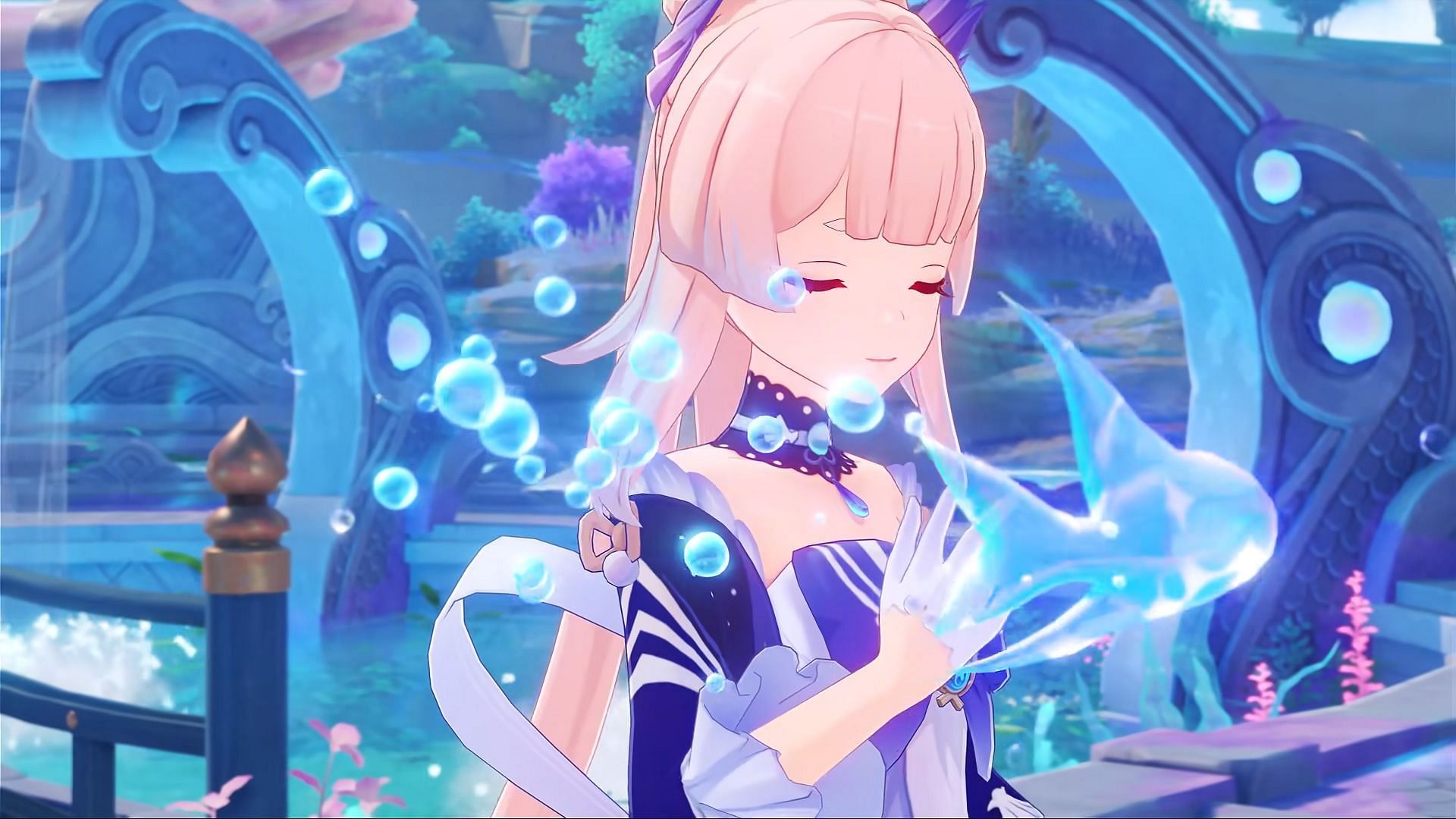 Finally, in the first position, we have Sangonomiya Kokomi. She's the priestess of Watatsumi Island with the role of guiding and protecting her island, even if she herself doesn't want this role and loves war strategy above all. 
That love for the people and war made her a special character, the healer with the most damage output in the game. Being able to transform into a siren (and walk through water) she can deal tons of damage while also healing the whole team.
What Makes This Character Great:
Excellent Healing capabilities.
Elemental Skill covers a wide area and can apply Hydro easily.
Decent DMG Output with her Normal Attacks during her Elemental Burst mode.
Normal Attacks during her Elemental Burst mode can heal the entire party.
From idols and astrologists to strategists and warriors. These Hydro Visions don't discriminate in the path one wants to take. In the same way, you can see we've got both healers and pure DPS. Choose whichever you want, because none of these 6 people will disappoint you.
You May Also Be Interested In:
Image Gallery