[Top 5] Escape From Tarkov Best Maps That Are Fun!
Updated: 06 Dec 2022 8:58 am
"I want YOU to come to Reserve" said Glukhar, maybe.
    The city of Tarkov and the surrounding environment are dense in many ways and will force you to go to drastic measures to make it out alive. These measures will vary greatly based on which sector you choose. As you progress through tasks hand-assigned by elite traders, you'll have no choice but to explore what each individual location has to offer. Some require fast-paced, high-octane gameplay, while others encourage you to slow it down. 
    Nonetheless, some maps consistently stand above others, as tends to be the case as a game's region grows. Whether your first raid is yet to come or you've been back to the lobby your fair share of times, you'll learn (if you haven't already) that there are times in Escape From Tarkov when you just want to have a little fun, whether that be your main objective of a raid or an in-the-moment event. Here are the top five Escape From Tarkov maps that are the most fun to play on!
5. Reserve
Map Release Trailer: https://www.youtube.com/watch?v=ODiEy2ClWNw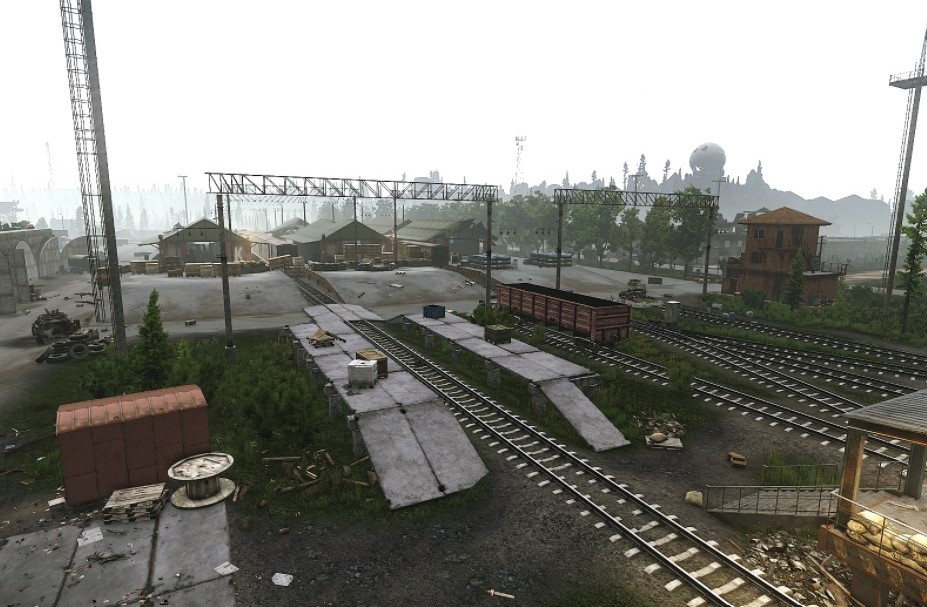 Aerial view of the reserve trainyard  
           On the top of the list is a very popular yet relatively new addition to Tarkov's playable area - the Reserve base. Set in an abandoned military camp outside of the city, Reserve is well-traveled due to its many rare loot spawns, and the fact that it is one of the few maps where you can spawn Raiders, an elite, heavily-trained class of Scav with better weaponry and armor. On top of all of that, Glukhar, an icon on-base, and his posse of six armed veterans travel the base grounds, hunting for sorry little PMCs like you and me. With a variety of dynamic in-game events such as a mobile train extract and a recently-added underground raider hideout, the constant action on Reserve frequently proves to be very enjoyable, especially with a group of friends.
Why Reserve is great:
High volume of valuable loot = Many high-traffic areas
Scav boss Glukhar and his posse all spawn with top-tier gear
Dynamic events allow players to spawn raiders mid-raid, which continues momentum
4. Customs
Gameplay: https://www.youtube.com/watch?v=JkHJEv3ei_M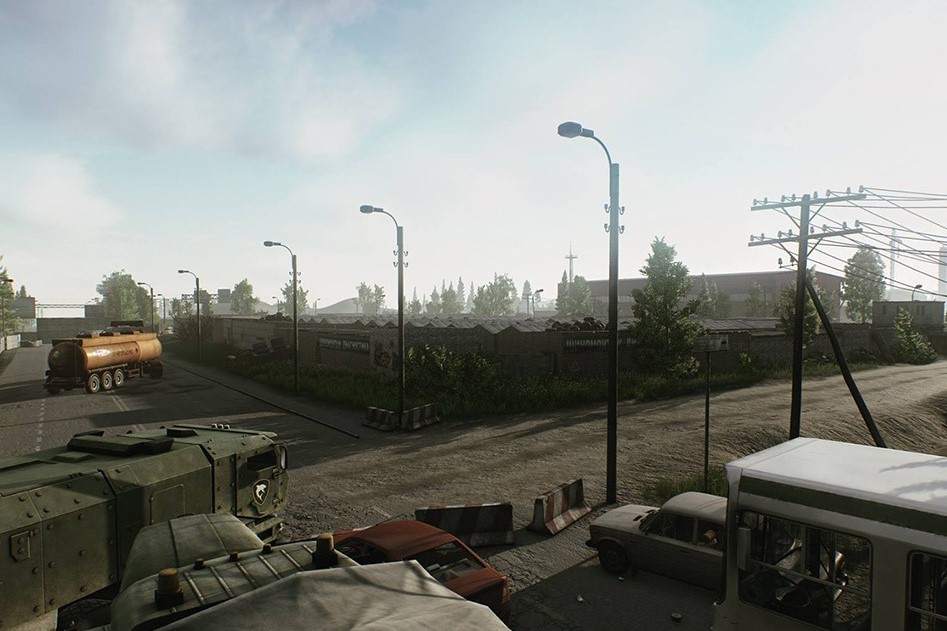 Aerial view of the Customs office depot
                 Near the border of one of many industrial sectors of Tarkov is none other than Customs. As the name implies, Customs is home to a cargo reception depot, as well as a dormitory, office space, and construction zone. In the context of Escape From Tarkov, Customs is widely regarded as the 'introduction' to the game because of the many low-level and early-game quests and players that occupy the map. Despite this stigma, Customs is one of the most consistently active maps in the game, and I would argue that it has the widest range of player skill out of any map, making for some very fun (and often enraging) experiences. PVP in the dorms of Customs is still regarded as a classic experience of Tarkov, and it keeps even the most weathered of PMCs coming back for more every time.
Why Customs is great:
Wide variety of player skills, levels, and experience, along with a consistently high population
Scav boss Reshala, partnered by his armored guards, provide challenges for all ranks of players
Strong balance of close, mid, and long-range combat all across the map
Linear progression (players move from west → east or vice versa to extract), creating many chokepoints and high-PVP zones
3. Lighthouse (aka Woods on steroids)
Release trailer: https://www.youtube.com/watch?v=MYYlvMn3khE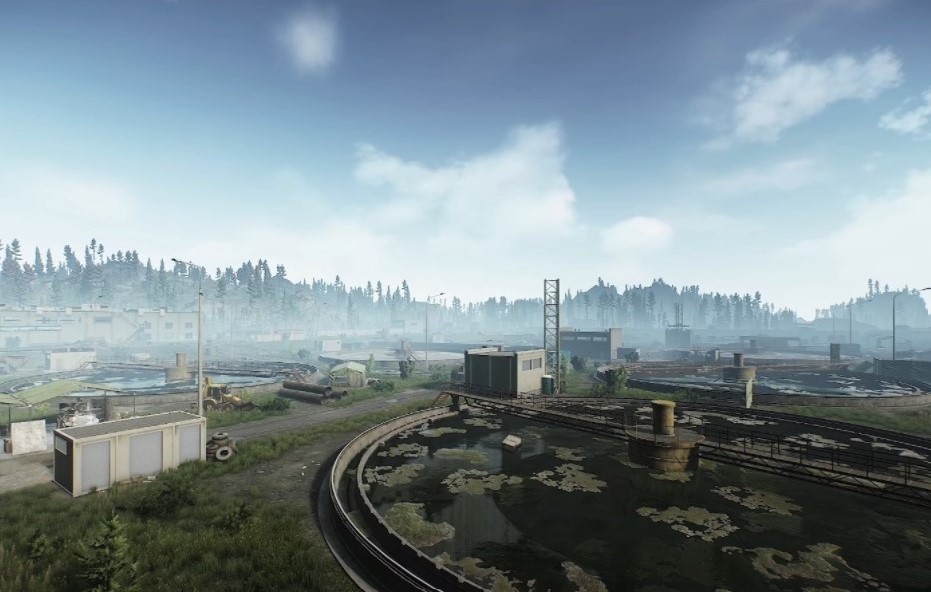 Aerial view of Lighthouse      
         The newest addition to Tarkov is Lighthouse, a vast, wooded map that geographically borders the cult classic Shoreline location. Despite initial mixed reviews, the map has come loaded with a lot of new content, some of which is not found anywhere else. Tarkov's newest crime scene has introduced Rogues, ex-USEC private AI operatives who are heavily armed and dangerous. The rogues are only found guarding a high-loot water treatment compound on the map, The crazy action that you'll find there, mixed with other portions of the map that slow things down and allow for long-range engagements, will leave you wanting more, and putting other contending maps to shame.
Why Lighthouse is great:
Introduction of new, deadly Rogue faction, which guards a high-value area
Widespread loot spawns, and new locked loot rooms
Constant PVP and high player-scav cap
2. The Lab
Gameplay footage: https://www.youtube.com/watch?v=pYB7bqSICuQ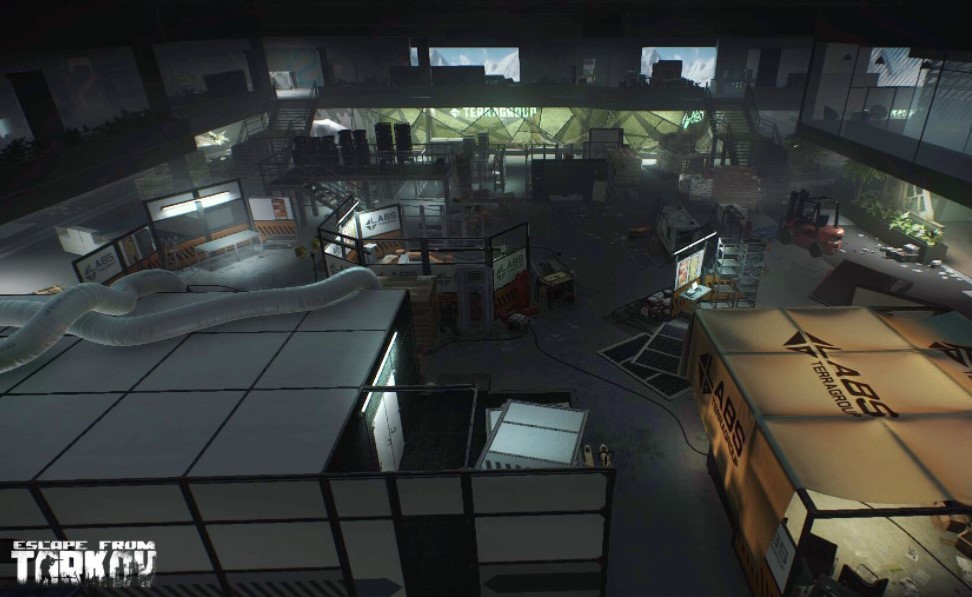 Aerial view of the laboratory 
     By far the most infamous location in all of Tarkov is the Terragroup Lab facility. This high loot zone is home to some of the most geared PMCs you'll ever fight against, as well as plenty of well-armed Raider AI. Additionally, the elusive colored keycards, rare keys which open top-notch loot rooms only on Labs, all find their use here. There is quite literally always an opportunity to win big in Labs - even if the players are either absent or ratting away in some corner of the map, players have the opportunity to spawn Raiders by the dozens, or wait for them to spawn themselves, to hopefully come up on some great finds. 
          Experienced players will know that these opportunities are not without their costs though. As of publication, The Lab is the only map that has an entry fee, in the form of a 100k+ rouble access keycard which is expended on use. This was put in place to prevent players from exploiting the riches that are available on the map. Another current issue that is the main reason why The Lab didn't snag the top spot is the current cheating problem that Escape From Tarkov faces, and the epicenter being this map. Cheaters flock to the map en masse due to its high concentration of "this is my final and best gear set" players, and their personal guarantee that they will survive almost every raid because of their… 'gifts." But seriously. Don't cheat.
Why The Lab is great:
Players often bring their best gear to face off against each other in a close-to-mid range environment
A relatively small map mixed with a mid-to-high player cap ensures action is coming, always.
Loot, lots of loot!
Why you should wait:
Cheaters… lots of cheaters.
1. Factory
Gameplay footage: https://www.youtube.com/watch?v=7DjIaHZcBA8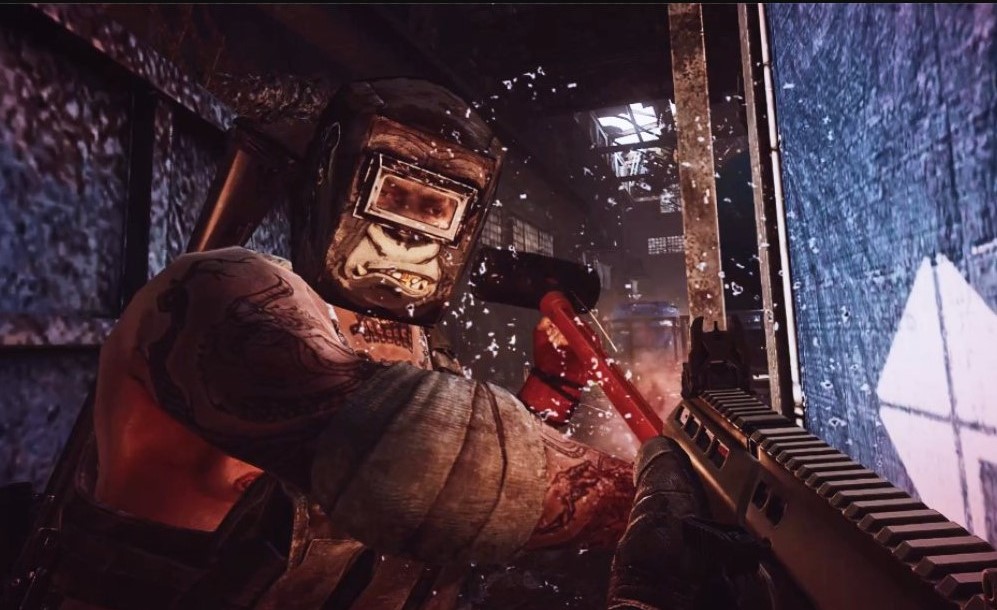 POV: Angels singing, Tagilla swinging   
    Snubbing the top spot from any of its much larger competitors is the unforgettable Factory location. This Napoleon complex-ridden map offers some of the most constant PVP, mainly due to its small size. Nonetheless, players of all skill levels and gear tiers run to (and through) the Factory to wreak havoc on players, scavs, and sometimes their stash values. What cements Factory at the number one spot is the way in which it forces players towards each other, starting them at various corners or sides of the now-square map, as they rush inward to find their new fate. The sledgehammer-flavored cherry on top is Tagilla, Factory's 'warden' Scav boss of sorts, who runs around the clustered halls of the Factory, either swinging his giant mallet at you or destroying you with one of several kitted weapons. 
Why Factory is the best:
Close combat encouraged by the map design
High concentration of Scavs ensuring consistent combat
Scav boss Tagilla, uses new-game technology and lurks in hiding to ambush PMCs
20 minute-raid timer, allowing high replayability and fast turnaround time
    This concludes my guide on the most fun, high-action maps that Tarkov has to offer. If you ever feel like your PMC just needs to let off some steam, I encourage you to explore the zones listed here, as well as the points of interest within them. Good luck in your raids, and remember - the number one goal is to have fun! That's it… right. Right? …
Image Gallery