[Top 3] Escape From Tarkov Best AKM Loadouts
Updated: 26 Jan 2022 1:31 am
Using the AKM is a pathway to many abilities some consider to be... unnatural.
The AKM, 'Godfather' of Tarkov
            When entering the streets, slopes, secret camps, or slums of Tarkov and the surrounding region, PMCs such as yourself must greatly consider your weapon of choice. If you are going in for a variety of reasons, it is important to bring a gun that provides a variety of purposes. Towards the top of this list is the AKM and its 7.62x39 family tree. The AKM is a fully automatic, fully moddable assault rifle that is a classic both in the game and in the gaming world in general. Personally, it is high on the list of recommendations for guns to use, and I've had a blast using it many times before.                                 One of the AKM's strongest qualities is its ability to continuously deal high damage regardless of its range. In this guide, I will take you on a proper exploration of three ways to use this beast, and include recommended equipment to bring along with you on your journey. Here are the best AKM loadouts in Escape From Tarkov.
 3. The Brown Bullet Sniper
Link to Weapon Option: https://www.youtube.com/watch?v=x360N4oh9XY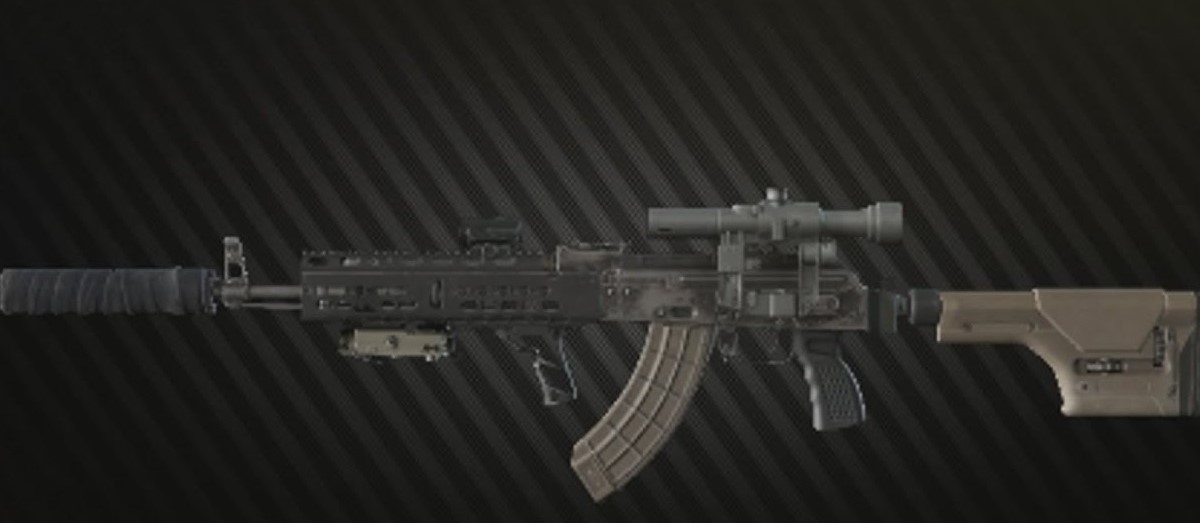 An example of an AKM equipped for mid-to-long range engagements
         In my opinion, one of the most enjoyable mediums to use the AKM in is long-range combat. This can be done on many maps, with notable favorites being Shoreline, Lighthouse, and Interchange, maps which would allow you to maximize the AKM's potential by allowing for short-range combat as well. I encourage you to kit out your AKM with your favorite long-range attachments and scopes, emphasizing low recoil. I recommend throwing on a sturdy, middle-class helmet and armor set to keep you safe. Rigs are a must as well. Now get to sniping!
Loadout Details:
AKM (Kitted towards your ranged preferences)
- 7.62x39 BP rounds preferred, take PS as a backup.
- TC-2001 MICH Series Helmet
- GSSh-01 active headset
- BNTI Korund-VM armor (6b23 floral as a backup)
- Dynaforce Triton chest harness
- Small backpack
What's great about this loadout:
- Offers enjoyable and effective gameplay at range
- Can easily be converted for close-range combat with a canted sight
- Offers a range of customizability and budget zone
- 7.62x39 BP!!!!
2.) The Friendly Neighborhood Budget-Man
Link to Weapon Option: https://www.youtube.com/watch?v=yEYgO2DLYAw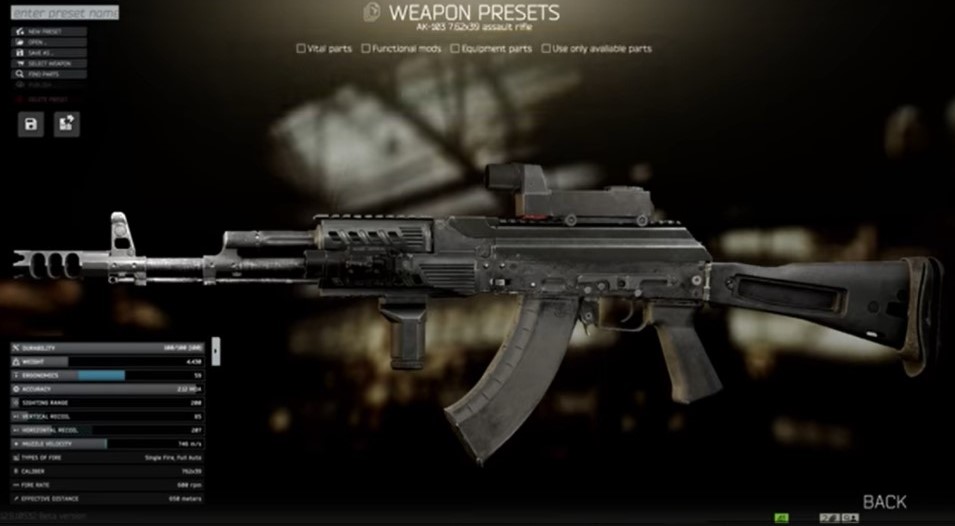 One option for a low-budget and low trader level setup for the AKM.
          Alright, so maybe you're one-too-many on the geared runs for the day, and things haven't been working out as you wanted them to. Your buddy's killed you on accident once already, and your game lagged during combat last right. Bottom line is, you're out of money. The solution? As always, an AKM, loaded with heavy-hitting BP rounds, leaving you naked and not-so-afraid on this low-risk high-effect budget run. With this loadout, you are investing in your ability to quickly kill enemies, take their gear, and level up.
Loadout details:
- AKM (with few or low-cost attachments)
- BP rounds are important here
- Not much else
  What's great about this loadout:
- Cost-efficient
- Very rewarding if executed correctly
- Opportunity to take gear of those you kill
- Good weapon to have as a last resort
- 7.62x39 BP!!!
1. The Meta
Link to Weapon Option: https://www.youtube.com/watch?v=yEYgO2DLYAw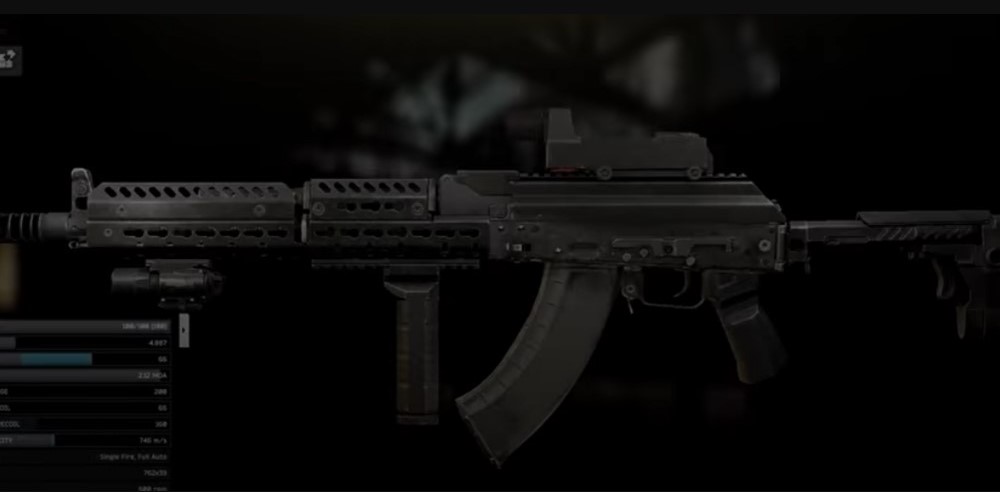 An option for a 'meta', or high-performing, AKM Variant
        Now, after a few successful budget runs, you're feeling less like 'Timmy' and more like 'Chad'. If you've got a high trader rep and can afford to traverse the flea market, it's time to put on your best gear and throw down with this monster of a gun. A Meta AKM is one of the most terrifying guns in the game, and with BP rounds, you will be a weapon of mass destruction. I encourage you to research the current meta attachments because they do change every so often. Next, get your best armor and gear on, and go have some fun! 
Loadout details
- AKM (Modded with best-in-slot current attachments)
- 7.62x39 BP
- Fast-MT helmet (or other high-tier helmets) with face shield
- Tier 5 or Tier 6 armor (Slick, Hexplate, etc.)
- Dynaforce Triton Chest Harness
- Comtac headphones
- 50-Round AKM mags
 
What's great about this loadout:
- Witness the maximum potential of the AKM, and feel good doing it
- Least-killable build out of the previous 3
- 7.62x39 BP!!!!!!!!!
  When harnessed to your liking, I've found that the AKM can be one of the most fun guns to use in all of Tarkov, on top of its remarkable power. If you haven't kitted one out already, the time is now, and this article is a sign that the AKM gods are calling you to carry out their evildoings. If you take one thing away from this list, it should be these few characters - 7.62x39 BP! Is! The! Way! Now go get 'em, tiger! Or is it B.E.A.R.? Hm…
Image Gallery