Top 10 Ultimate Best Shooter Games To Play in 2019
Updated: 25 Sep 2019 9:59 am
Time to redecorate... with lead.
The Best Shooter Games To Play Today
Which shooter games are the best, most exciting ones to play in 2019? Which shooters keep your heart racing and your butt on the edge of your seat? When it comes to shooters, not all are equal, and it's important to find the ones that reward your time and energy with insane action, compelling characters, and bad guys who are just begging to be shot. Limber up your trigger finger, and read on to discover the top 10 ultimate best shooter games to play in 2019.
10. Gears 5
Gears 5 Gameplay
With Gears 5, developers The Coalition usher us back into the Gears of War universe. Play as Locust Horde descendent Kait DIaz as she searches for her ancestors' origin in this massive and gripping journey across the gorgeous and stark world known as Sera.
Explore Sera as never before. Engage in pulse-pounding combat. Defend the remnants of humanity in sprawling set-pieces, and open a can of whoop-ass on all who oppose you in this one-of-a-kind third-person shooter.
What makes this one of the best shooters:
Cross-platform play between XBox and PC
Stunning 4K Ultra HD resolution
Dynamite single-player storyline for hours of play
Gears 5 is coming soon.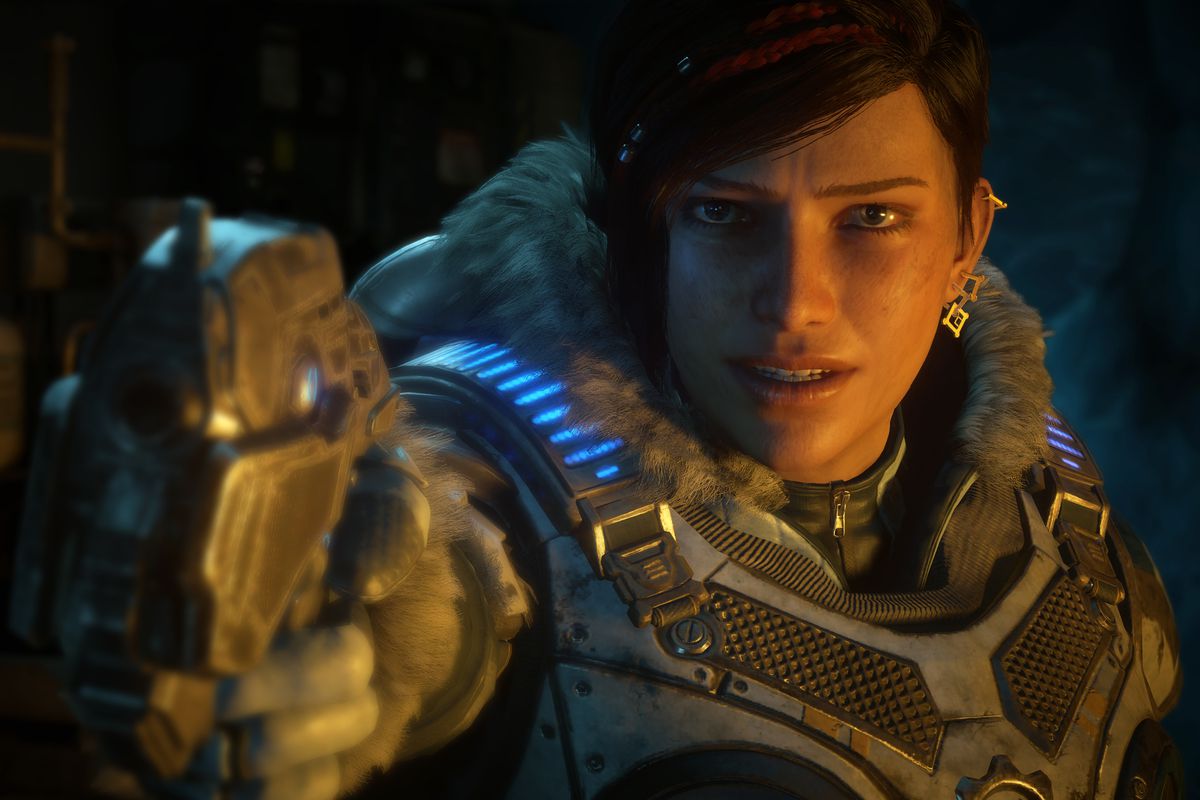 Let's rock: Kait and her assorted weapons take on the baddest of the bad.
He's back: Fenix returns, and he brought the pain with him.
9. DOOM Eternal
DOOM Eternal Gameplay
In Doom Eternal, the direct sequel to 2016's award-winning Doom, you return as the DOOM slayer and battle the worst that Hell can throw at you. Hell is leaking, and Earth is in peril—step up and be humanity's salvation in this first-person shooter.
Engage your enemies to gain health, in DOOM's "push-forward" style of combat. Do some close-quarters cutting with your new retractable arm blade, or send them an express delivery of heavy cannon goodness. Gear up, and bring 'em on!
What makes this one of the best shooters:
A wide variety of weapons, from chainsaws to crucible blades to flamethrowers
Twice as many enemy types as in Doom
In Invasion mode, players can join other single-player games and fight as demons
New destructible enemies disintegrate as you damage them for a more realistic and immersive experience
DOOM Eternal is coming soon.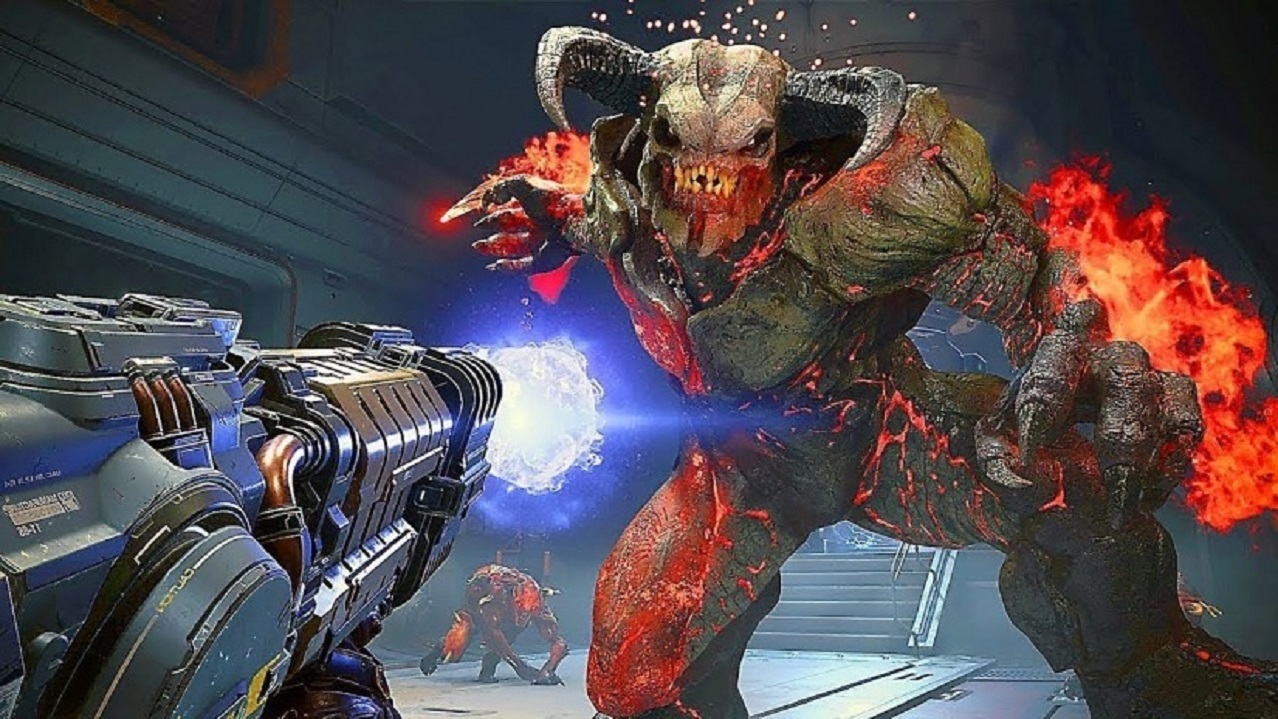 Half the demon I used to be: With enemy destructibility, watch your foes fall to pieces as you blast them.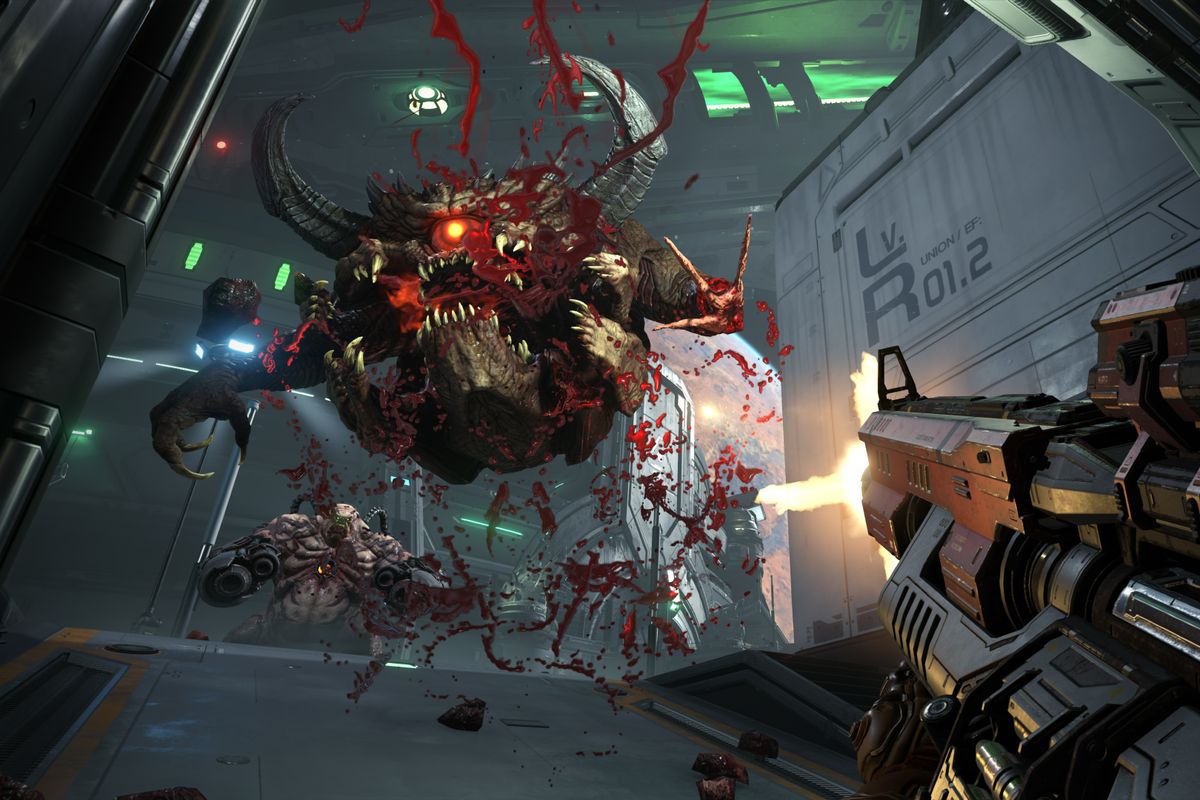 We are legion, and we are annoyed as Hell: Twice as many enemy types means twice as many dead enemy types.
8. Call of Duty: Black Ops 4
Call of Duty: Black Ops 4 Gameplay
Call of Duty: Black Ops 4 pits you against zombies and other players as you duke it out in this first-person multiplayer shooter. Strap on your armor, and clean your weapon—it's time to see if you can take the heat.
Get lost in exciting and engrossing gameplay. Engage in a multiplayer battle royale in Blackout mode, and obtain data files to learn the stories behind the battle. Unlock Specialist backstories, and dive deep into the CoD lore.
Get ready to stand and fight.
What makes this one of the best shooters:
Multiple stories in multiple modes for constant player engagement
Great voice acting
Globe-trotting adventures
Blackout's dynamic and spectacular multiplayer mode
Call of Duty: Black Ops 4 is available now.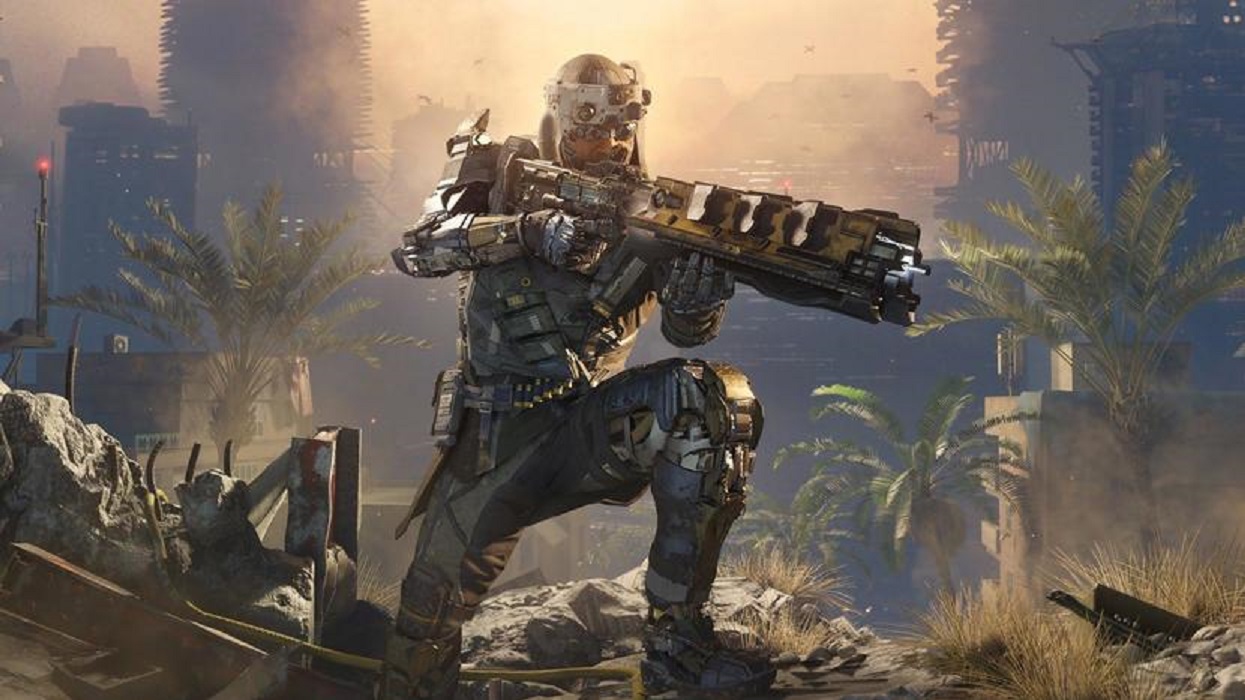 Every player tells a story: Learn all about your Specialists as you uncover data files.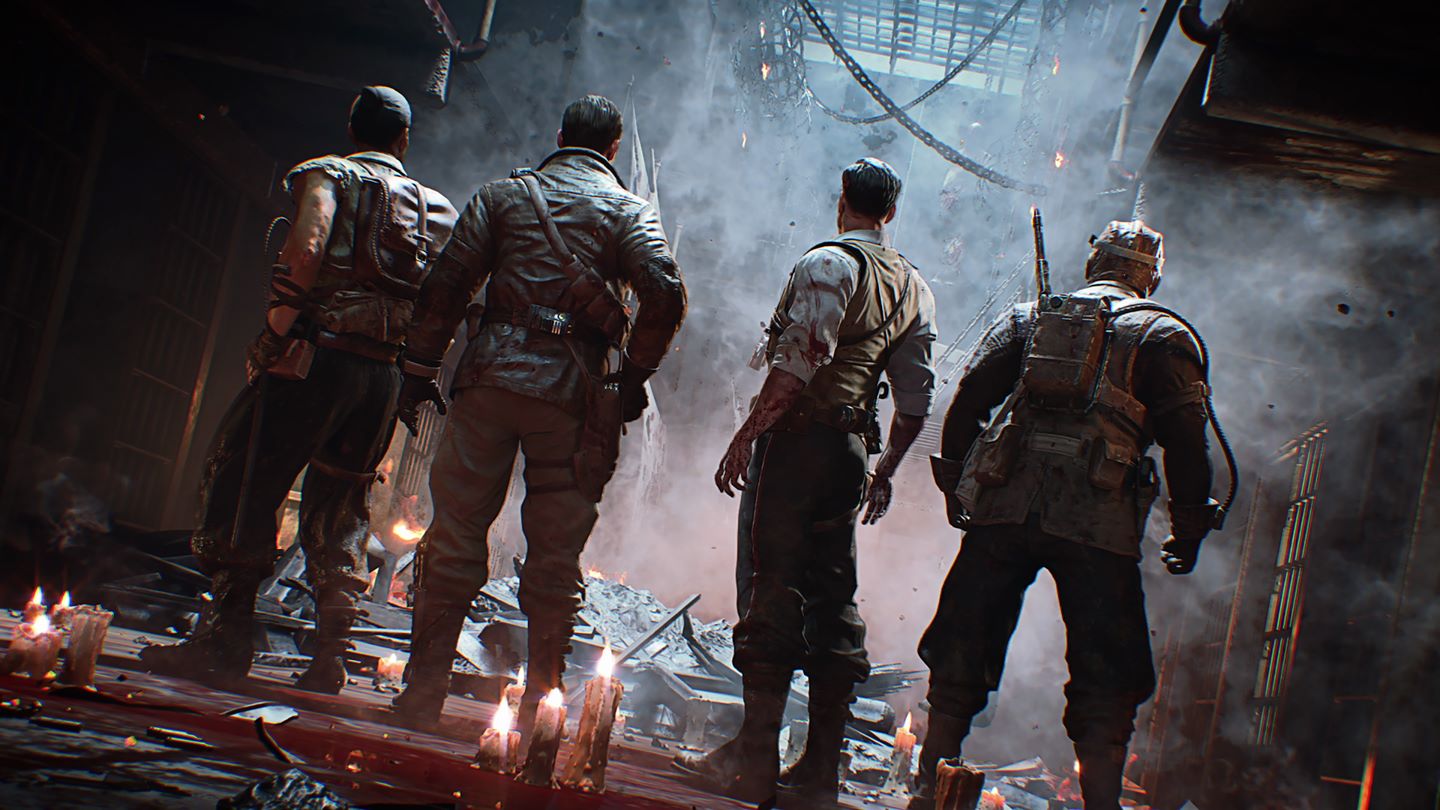 My buddies and me: Gather a squad of friends, or claw your way to victory with a team of strangers.
7. SCUM
SCUM Gameplay
In SCUM, you are a contestant in the most dangerous game of all—killing your opponents while still looking good for the tv cameras. This open-world multiplayer survival game requires smarts, skills, and careful planning. Can you survive the most grueling season of television entertainment around?
Manage your players down to the finest details. Explore a massive map filled with forests, beaches, fields, and super-deadly fellow players. Lose yourself in a game that's equal parts satire and skill-based combat, and see if you has what it takes to be a murderin' superstar.
What makes this one of the best shooters:
Granular control of the smallest aspects, down to player metabolism
Adrenaline-inducing PvP events
Intuitive crafting that only improves with each update
SCUM is in Early Access on Steam.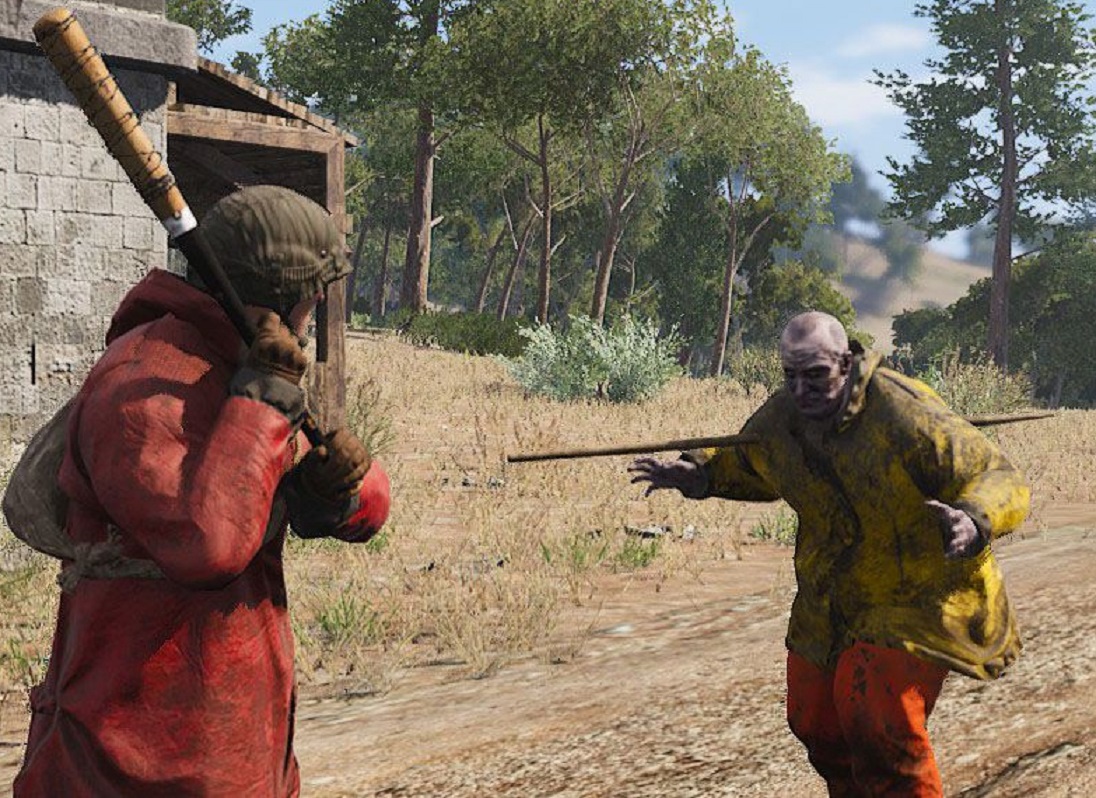 Hi, neighbor: Be the last contestant standing in this twisted take on survival reality shows.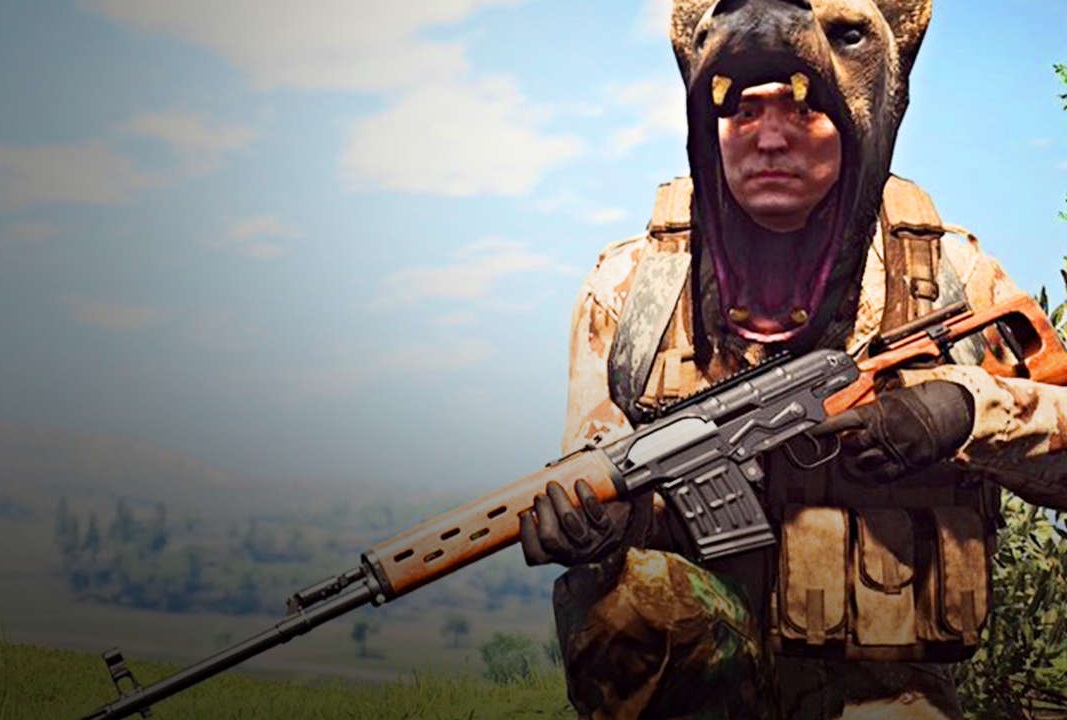 Time to tweak: Customize all aspects of your character to make them your own.
6. Escape From Tarkov
Escape From Tarkov Gameplay
Live the life of a runnin', gunnin' badass in Escape From Tarkov, a first-person shooter from Russian developers Battlestate Games. After the city of Tarkov becomes a no-man's land occupied by competing armed forces, you must gear up, fight your way free, and take a few enemies down as you go.
TIme to show the world what happens when they mess with a Tarkovian.
Scavenge from other players and NPCs for new and powerful weapons and armor. Take on armies, scavenger gangs, and other nefarious folk as you do your best to survive in the wreckage of Tarkov and the surrounding area. Be the baddest refugee on the block!
What makes this one of the best shooters:
The developer's hardcore gaming mindset requires you to push your survival skills to their limits
A simulation based on realism rather than convenience, for the ultimate in real-life experience
Persistent gear that can be looted repeatedly makes for a great emotional investment as you acquire the same gear multiple times
Deep leveling systems
Huge variety of real weapon types
Escape From Tarkov is coming soon.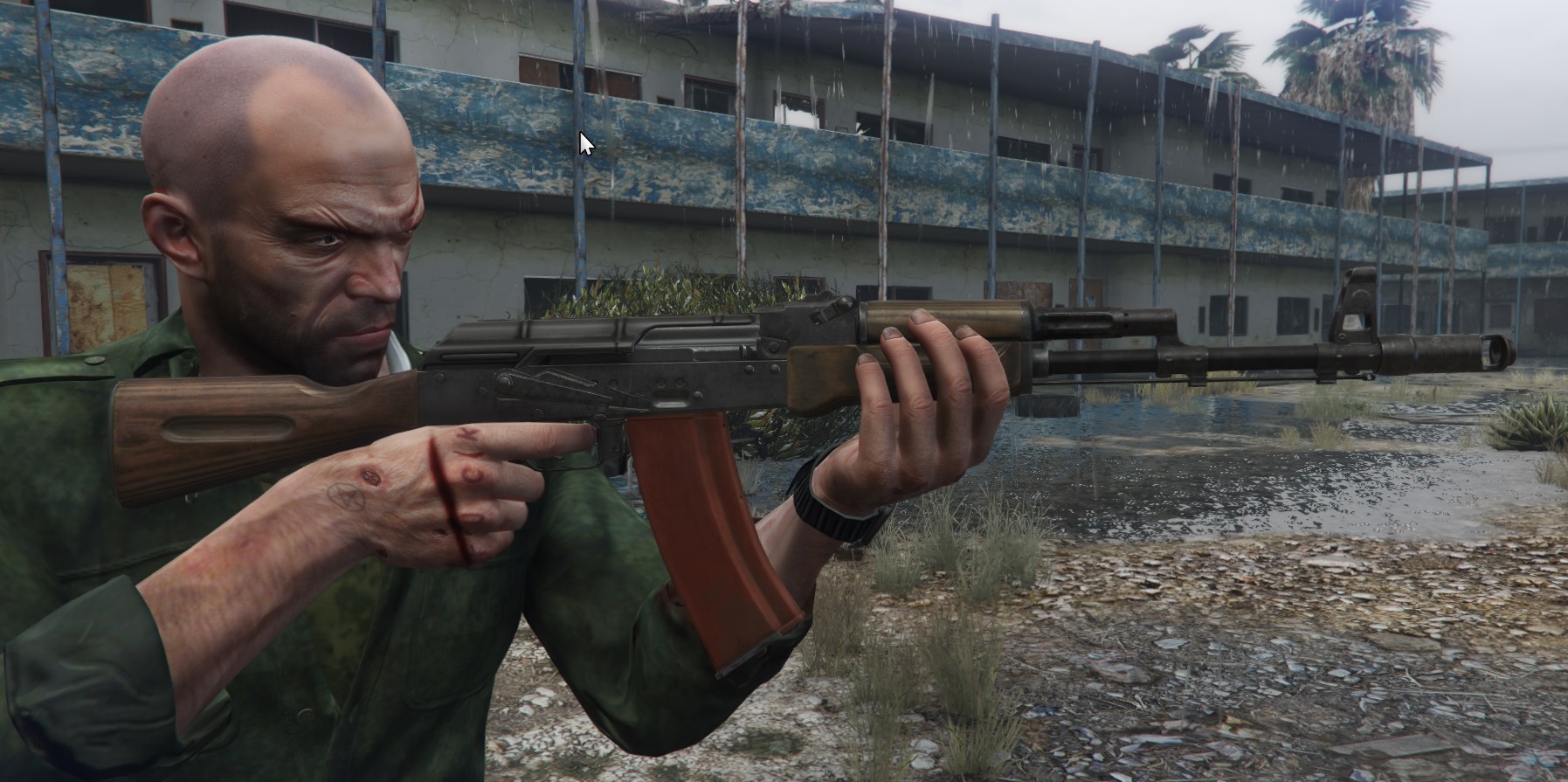 Neighborhood watch: Amazing environments and detailed characters add to the sense of realism.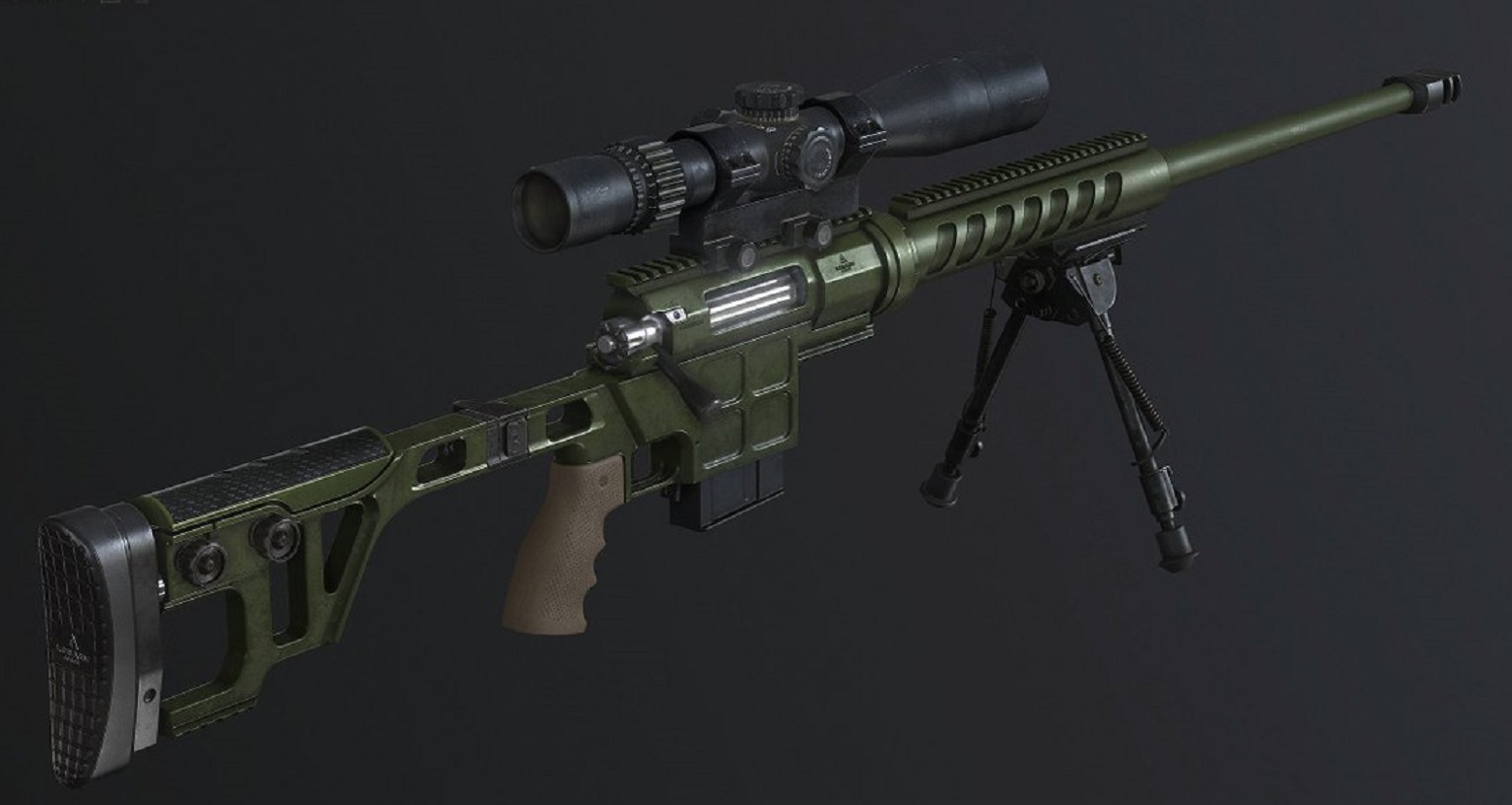 The real McCoy: You can choose from a wide variety of actual weapons for the most satisfying kill shots.
5. Hunt Showdown
Hunt Showdown Gameplay
Hunt Showdown is an online multiplayer experience set in the Louisiana swamps. Join a team of bounty hunters as they take on horrifying and gruesome alien invaders, and see if you have the right stuff to conquer both the monsters and your fellow players.
Receive bounties from your kills, and become the target of other player groups. You'll need quickness and know-how to walk out of the bayou alive, but the rewards and struggles make the victories that much sweeter.
Murderous players? Lethal monstrosities? Bring 'em on!
What makes this one of the best shooters:
Special powers such as Dark Sight let you see between worlds to find the best fights with the best rewards
You might die, but your experience lives on in your bloodline, allowing for continual character development
Amazing visuals will have you stifling screams of terror
Hunt Showdown is in Early Access on Steam.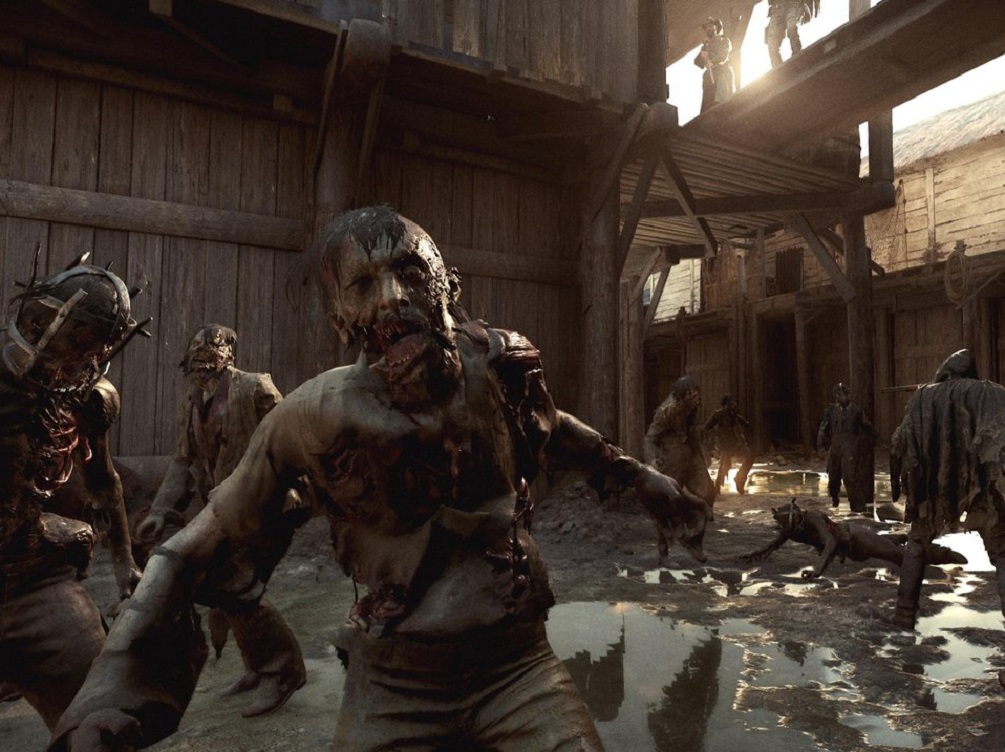 Hi there: Get to know Louisiana's newest residents, and bash 'em with stuff.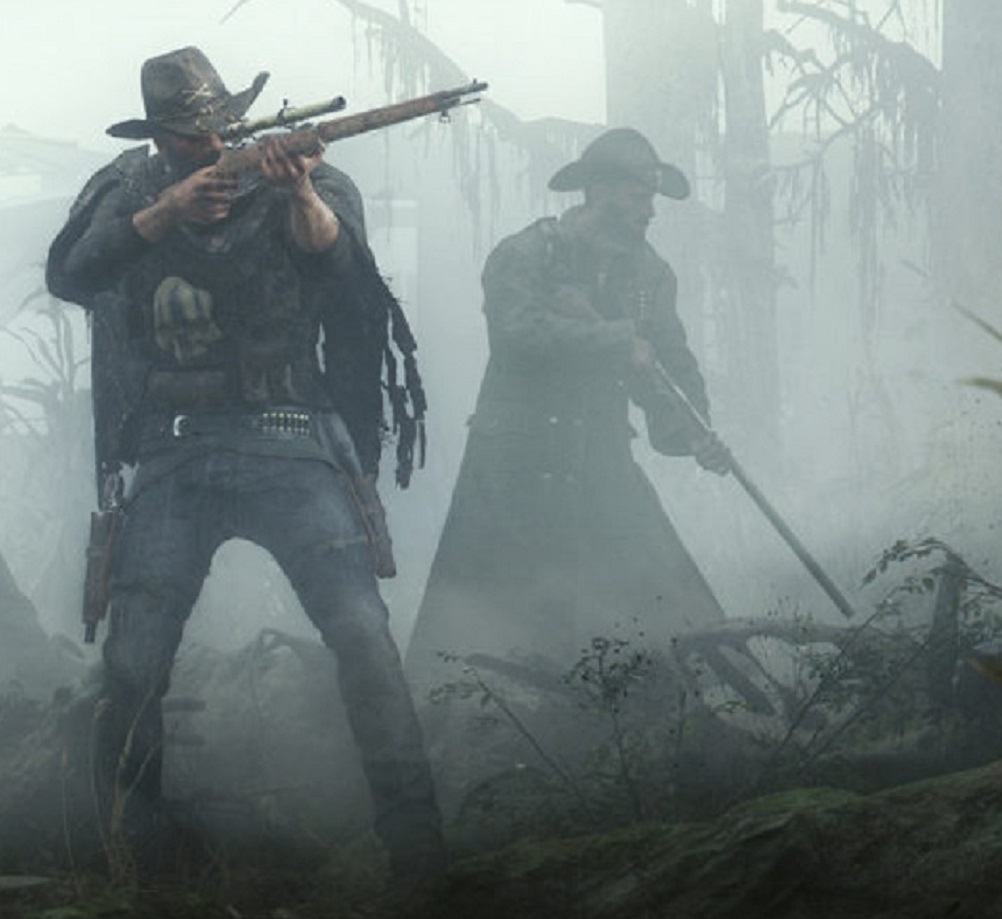 We rule the swamp: Team up and take down aliens and fellow players alike.
4. Tom Clancy's The Division 2
Tom Clancy's The Division 2 Gameplay
Dive back into a world torn by civil war in Tom Clancy's The Division 2. Set in Washington D.C. seven months after the events of The Division, you and your squad must survive and conquer in the war-ravaged capital city. WIpe out the opposing factions, and bring about peace through superior weaponry.
Embark on ambitious and intricate raids. Play the exciting campaign, team up for co-op play, or go mano a mano in PvP. Hone your skills, and lead your faction to glory!
What makes this one of the best shooters:
Customizable tools and skills for individualized experiences
Super-cool and lethal weapons and gear
Varied modes and combat options for maximum replayability
Gorgeous graphics and amazing storylines for a truly immersive experience
Tom Clancy's The Division 2 is coming soon.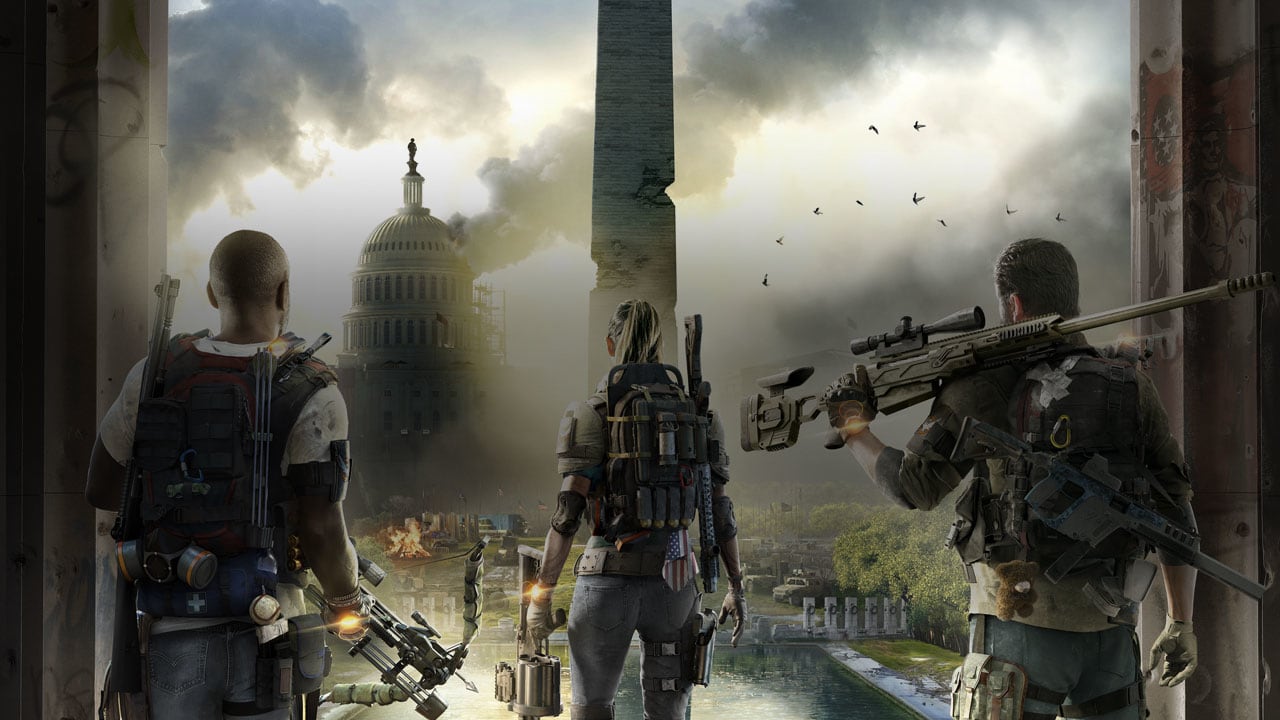 The old home town: D.C. is looking a bit worse for wear, but at least the locals are friendly.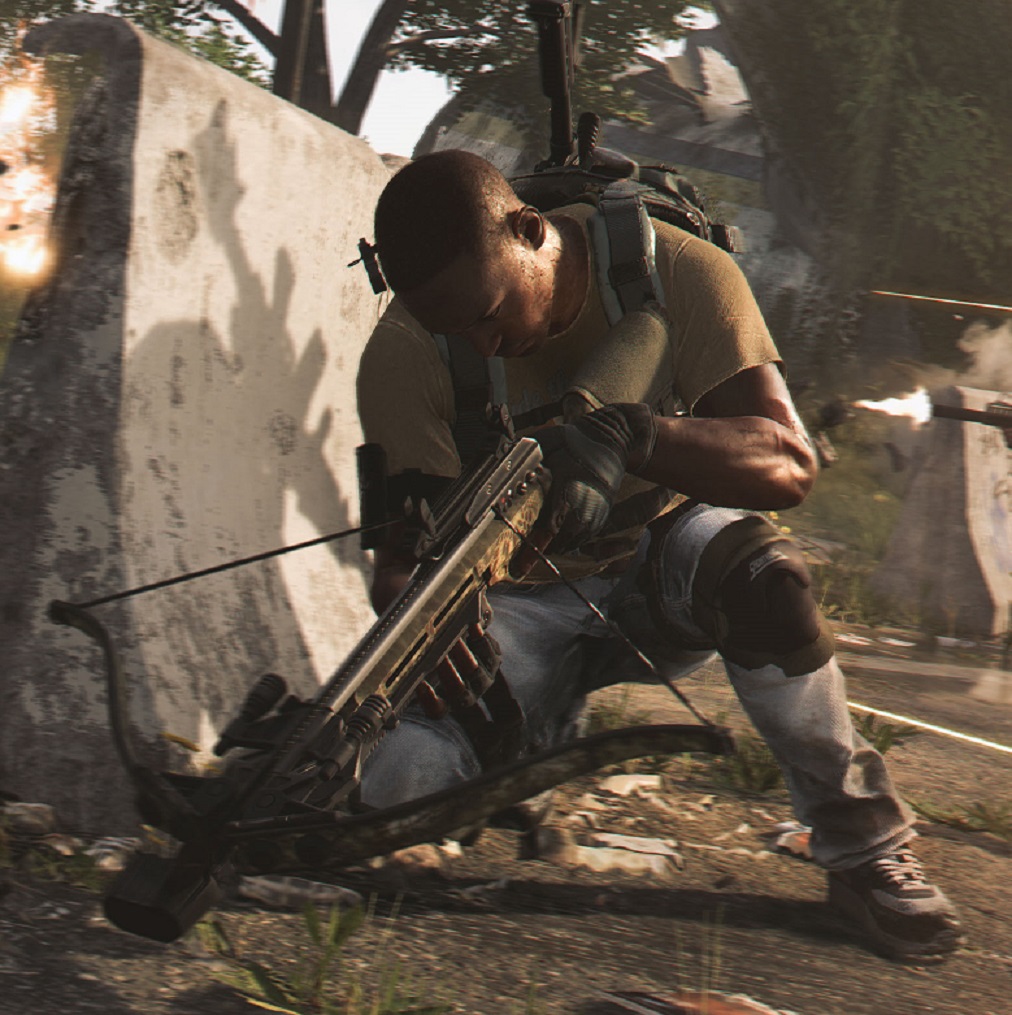 The right tool in the right hands: Pick a weapon, and customize it to meet your personal killing preferences.
3. Counter-Strike: Global Offensive
Counter-Strike: Global Offensive Gameplay
Counter-Strike: Global Offensive is an evolution of the original game that has delighted players for almost two decades. CSGO puts you in a multiplayer environment and asks you a simple question: Can you outwit and outlast your rivals in this winner-take-all first-person shooter?
Play as part of a team, or take part in a me-against-the-whole-damn-world battle royale in Danger Zone mode. Purchase a huge variety of weapons. Complete objectives, bomb, blast, and snipe your opponents, and win the day.
What makes this one of the best shooters:
Free to play
Danger Zone mode provides a fun and lively battle royale experience
Regular updates keep the experience fresh
Multiple modes to allow for all play styles and preferences
Counter-Strike: Global Offensive is available now on Steam.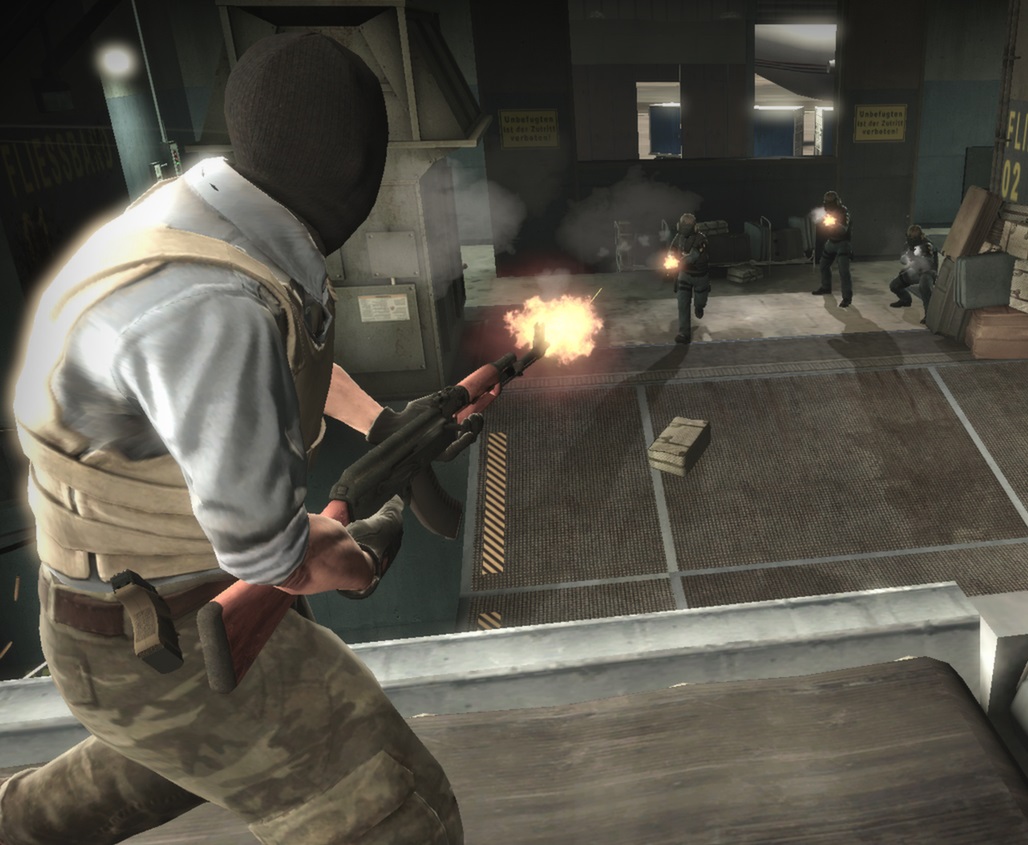 Say hello to my little friend: Dynamite action and amazing weapons satisfy your homicidal cravings.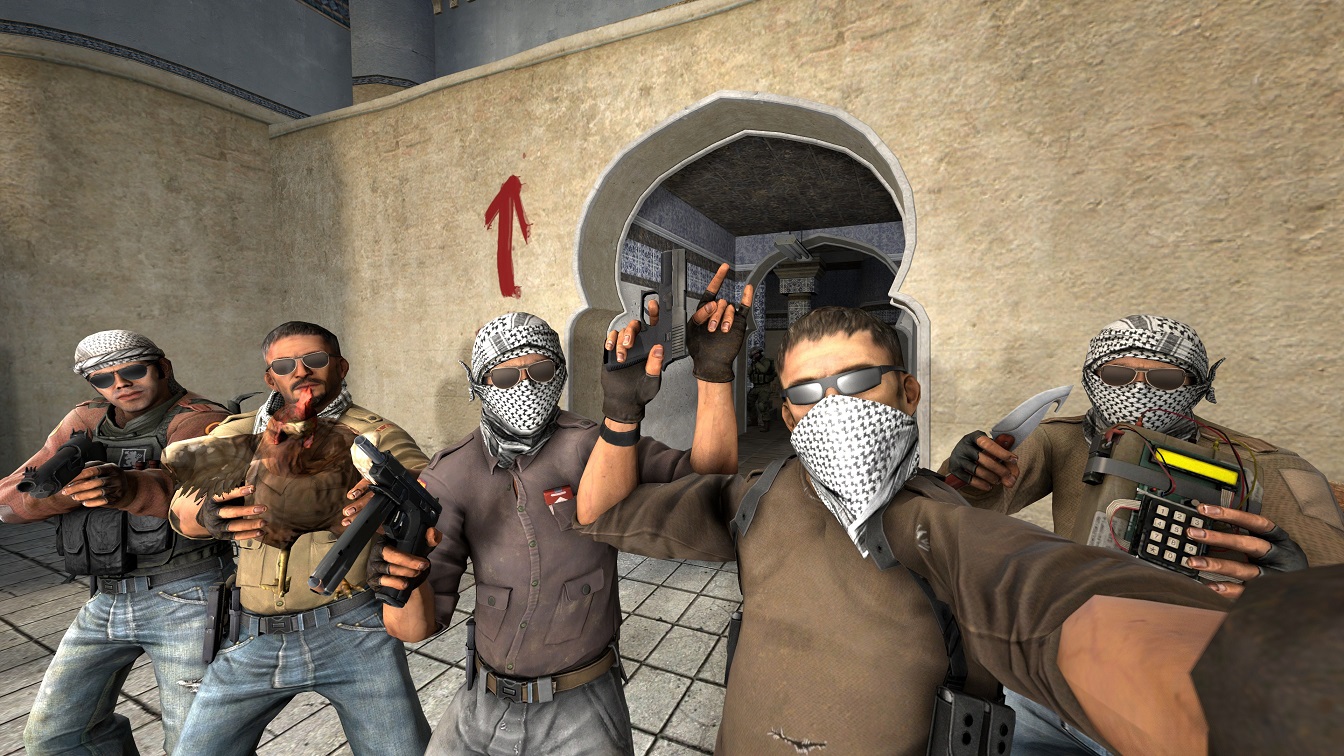 One big happy family: Form a team with diverse talents to make it to the top of the pack.
2. Tom Clancy's Rainbow 6 Siege
Tom Clancy's Rainbow 6 Siege Gameplay
In Tom Clancy's Rainbow 6 Siege, you gear up as a member of a counter-terrorism unit in this first-person tactical shooter from Ubisoft. Play in single- and multiplayer modes as you roam the globe to stomp on both global terrorism and other players.
Plan out and execute flawless assaults. Rescue hostages. Defuse bombs. Secure and hold vital strategic points. Learn the skills needed to be a modern warrior, and make the world a safer place.
Prevent the forces of evil and chaos from triumphing—be the hero your planet needs!
What makes this one of the best shooters:
Intense close-quarters combat will leave you breathless
Huge variety of specialist from which to choose
Highly destructible environments
Tom Clancy's Rainbow 6 is available now on Steam.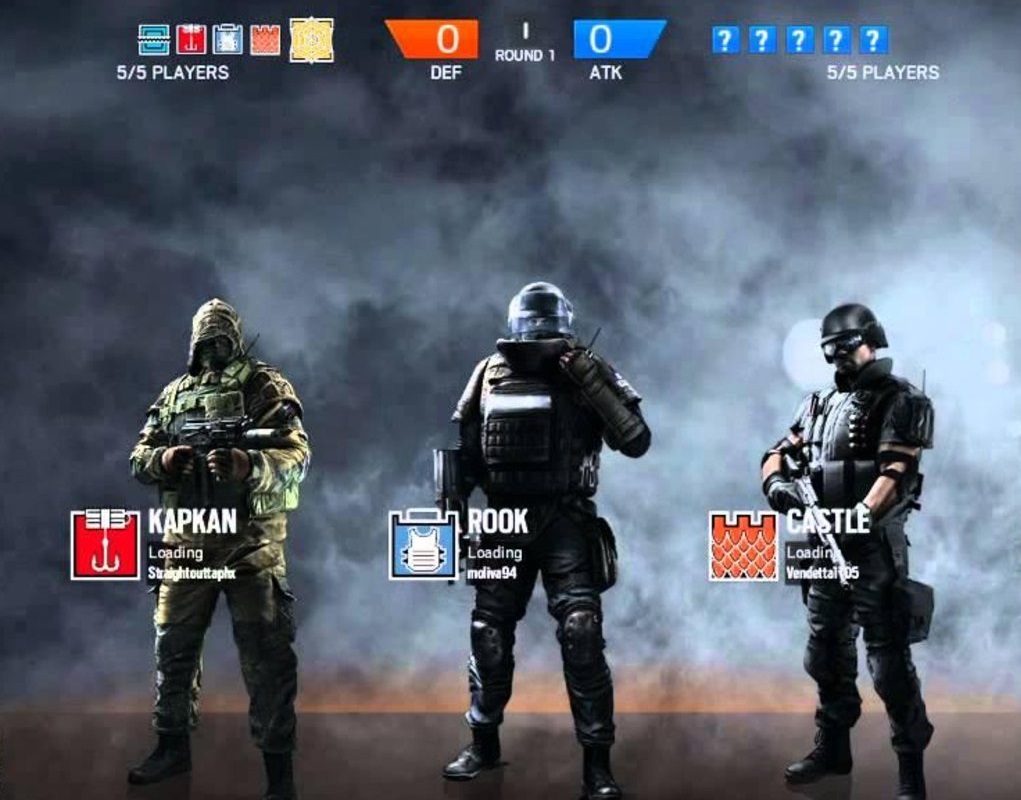 Teamwork or lone wolf: Play as part of a multiplayer squad or solo—whichever you prefer.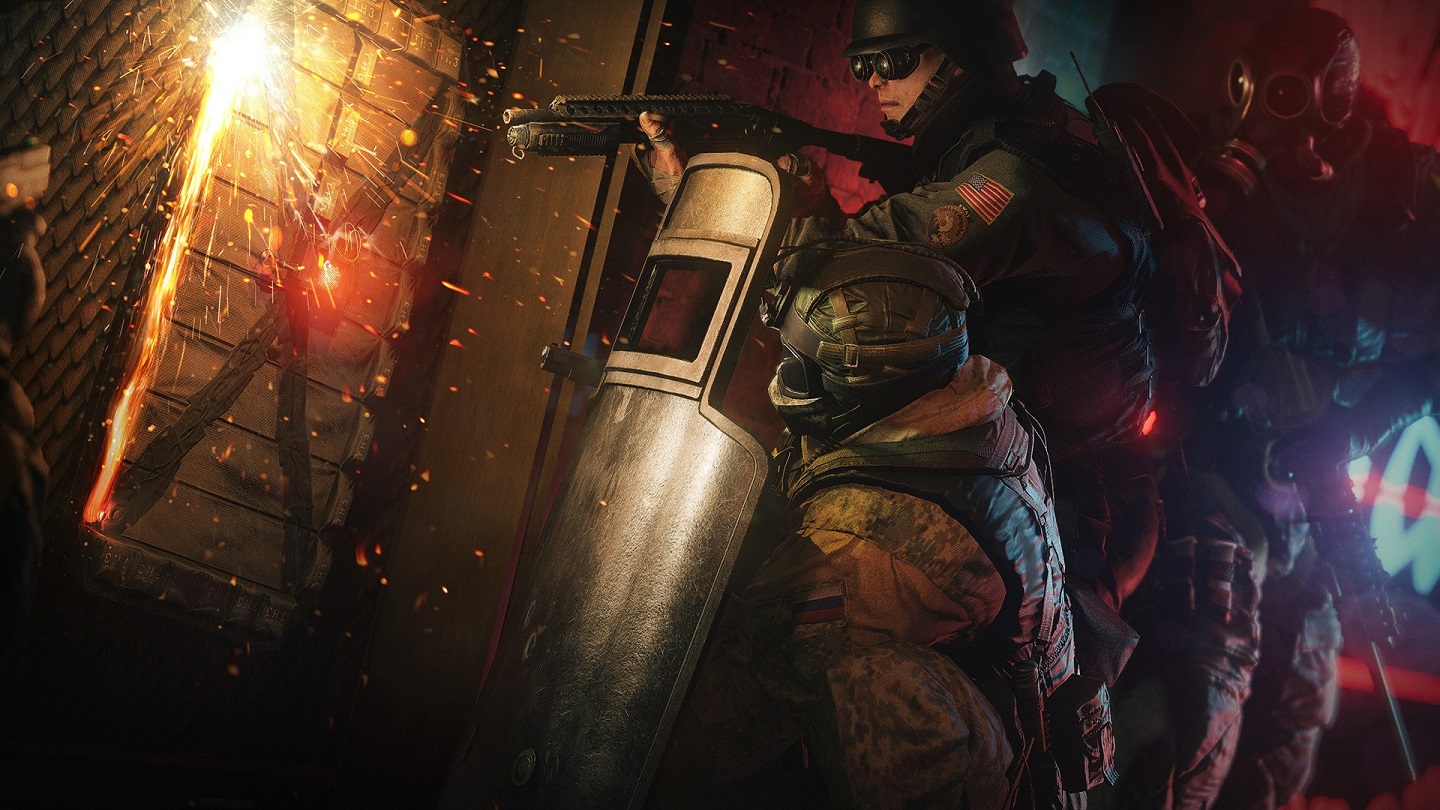 X marks the spot: Pick the right specialists for your preferred combat style, bust in on your foes, and make your them regret their life choices.
1. Rage 2
Rage 2 Gameplay
Industry legends Avalanche Studios and id Software team up to bring you the ultimate in first-person open-world shooter insanity. In Rage 2, you play as Walker, the last surviving ranger. You are all that remains of civilized society—beat the odds, and bring order to a lawless and brutal landscape.
Roam the massive, post-apocalyptic open world, and feel the joy that can only come from beating the tar out of everything you run across.
Wield knives, bats, guns, and much more. Develop your skills. Live out the power fantasy of your dreams. Wipe out mutants, foil upstart dictatorships, and hold back the dark forces arrayed against you.
What makes this one of the best shooters:
Expert first-person shooter developer plus expert open-world developer equals gamer heaven
Spectacular, vivid color palette makes Rage 2 stand out in a sea of grey and brown gaming worlds.
Incredible, addictive storyline that will hook you and keep you playing.
Bizarre and exhilarating weapons
Vehicular combat as robust and engaging as the ground battles
Rage 2 will release on May 14, 2019.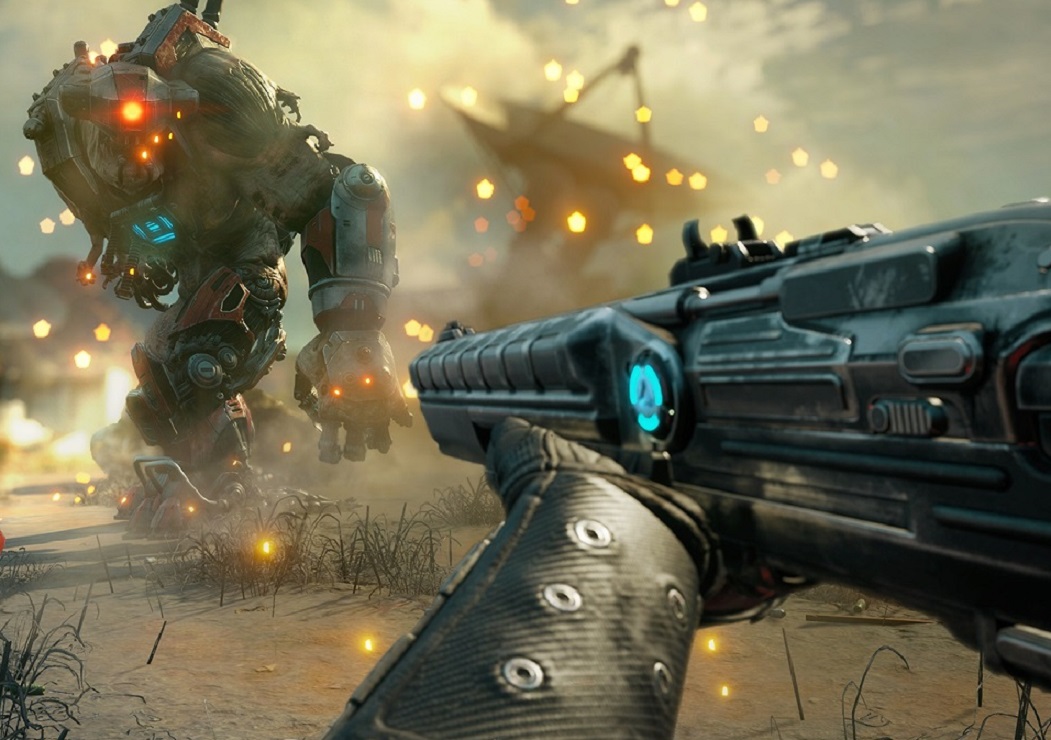 Big ole gun? Check. Angry mutant enemies? That's a big check, buddy.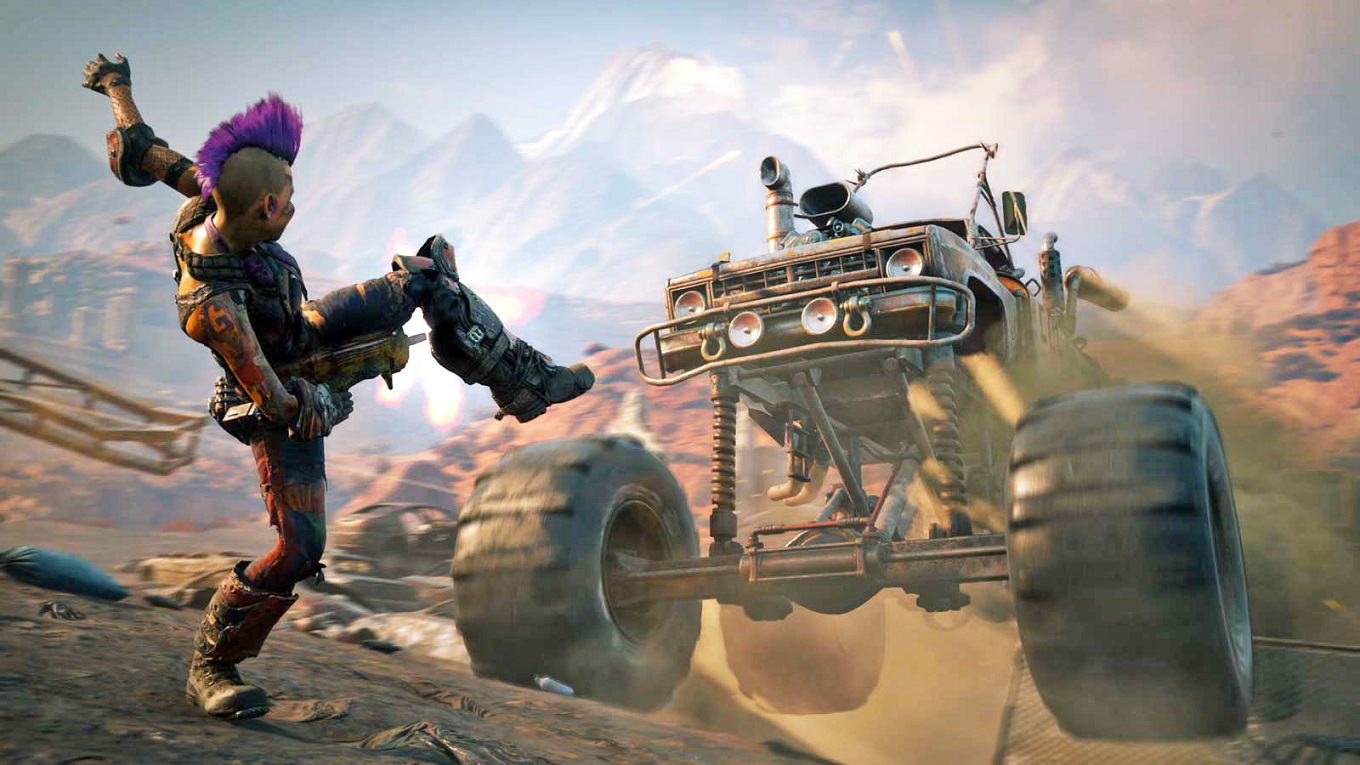 Man vs. monster truck: With high-octane vehicle gameplay, you can engage in vehicle battles and know the pleasure of plowing through baddies at 50 mph.
You might also be interested in:
The 15 Best Third Person Shooters to Play in 2018 
The Top CS:GO Tournaments You Need to Watch in 2018 
11 Things You Will Only Understand if You Have Played The Division 
Image Gallery