CS:GO Weapons Damage Chart (And How To Do Maximum Damage)
Updated: 09 Oct 2019 1:17 am
The AK-47 is one of the deadliest weapons in CSGO.
What Are The Most Deadly Weapons in CSGO?
Knowing the weapon you're dealing with is very important for winning. The number of bullets, recoil as well as damage will determine how many enemies you destroy each round.
Luckily, you don't have to look for all this data because this CSGO weapon damage chart has everything you need to know about weapons in CS:GO.
How To Do Maximum Damage By Hitting The Correct Body Parts: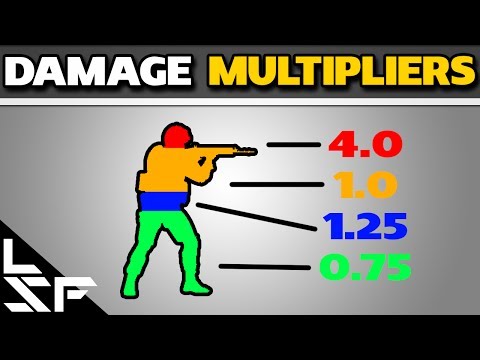 Watch the video above to understand how csgo damage is calculated on different parts of the body - Head, upper body, stomach, legs.
How is Damage Calculated in CSGO?
CSGO damage multipliers:
Headshot = x4 damage (four times more damage)
Chest & Arm = x1 damage (normal damage)
Stomach = x1.25 damage (25% more damage)
Legs = x0.75 damage (25% less damage)
Normal Weapon Damage x Multiplier = Damage without Vest + Helmet
Normal Weapon Damage x Multiplier x Armor Penetration = Damage with Vest + Helmet
How To Improve Your Aim in CS:GO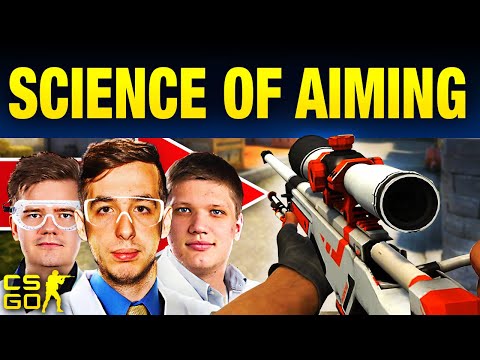 USP-S or P2000?
The two starting pistols for Counter-Terrorists you need to choose from. P2000 has better first shot accuracy, more ammo and there's 13 bullets in its magazine. On the other hand, USP-S is overall more accurate, has easier recoil and is silenced.
Both weapons have base damage of 35.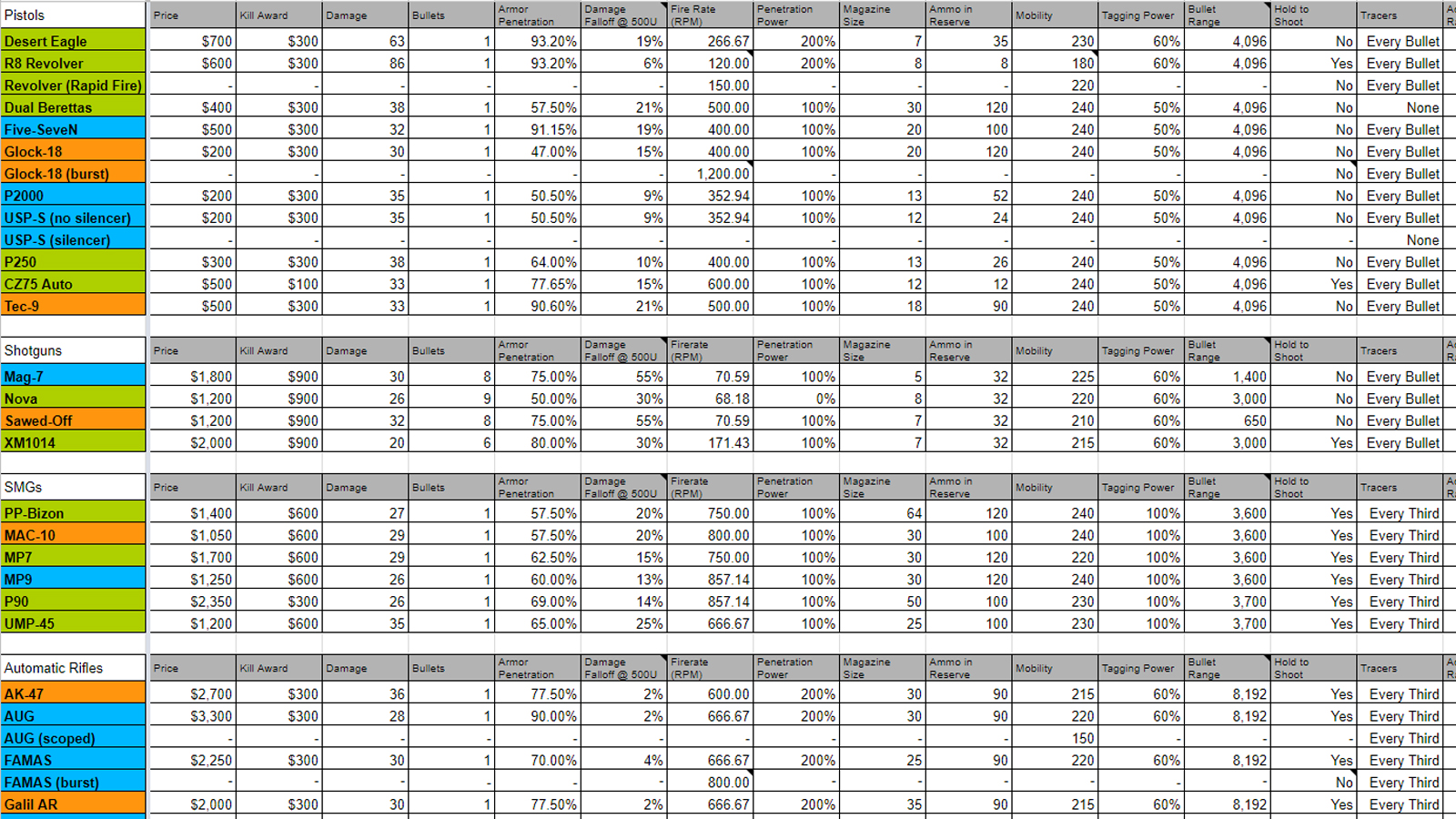 This amazing CSGO weapon damage chart was created by just two guys.
Should I play with CZ-75?
CZ is the first fully automatic pistol in CS. Very hard recoil and small number of bullets make this weapon challenging to play with. It's an alternative option to the CTs' Five-Seven and Tec-9 for the Terrorists. CZ's and Tec-9 base damage is 33, Five-seven has slightly lower damage – 32.
CZ75-Auto is arguably one of the best weapons in-game at the moment. Inexperienced players might have a tough time using it though. 
M4A4 or M4A1-S?
The great debate that has been held since 2015, the year Valve balanced these 2 weapons. Until then M4A1-S was way better thanks to its tight spray and better damage. After the update, more professional players started using M4A4 instead because of its clip size and ammo. Their base damage is 33.
The M4A1-S is still more accurate, which means it is better for open sites with long angles, such as A on Mirage. M4A4 dominates on smaller sites for its fire rate and previously mentioned clip size.
No matter what AR you play with, always pick up an AK though.
So what weapons should I play with?
There isn't a clear answer as it's about feeling good and confident with your weapon. Try going to a deathmatch and see which weapon suits you more. 
You may also be interested in: