Top 10 CSGO Best AK-47 Skins
Updated: 03 Apr 2020 7:50 pm
Beyond the dozens of skins available, generated skins like the case hardened add even more options
CS:GO has been around for a while now, and there's been a lot of skins. The AK has well over two dozen alone and that can be pretty overwhelming. But whether you're trophy hunting or looking for some style on a budget, here are the top 10 AK skins as of 2020.
10. AK-47 Redline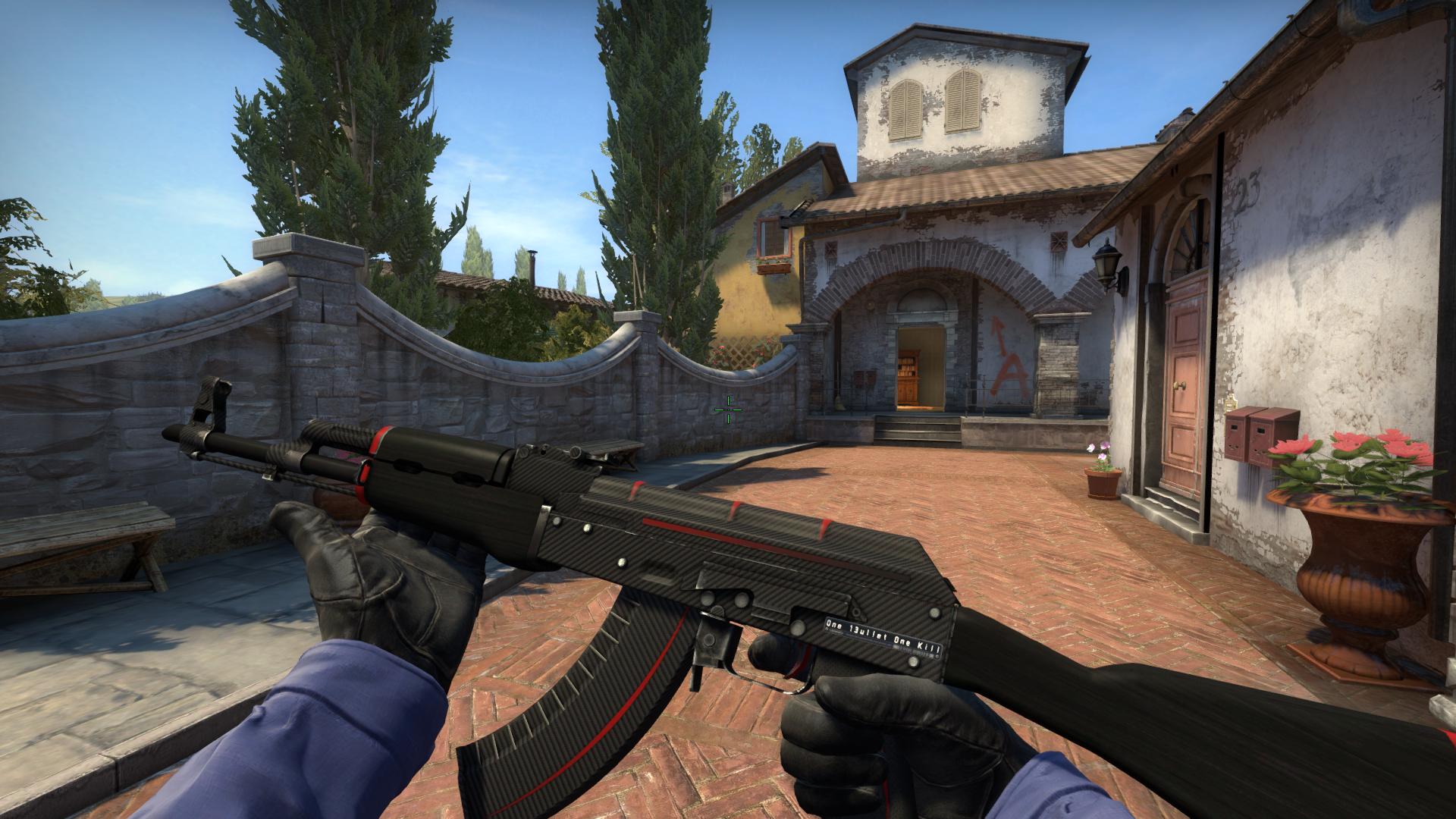 Simple, but beautiful. The Redline is a minimalist classic that won't break the bank. Let me break it down here:
There's no denying that you can admire the design, but the lack of flashy colors and art keeps from distracting the user or catching your opponent's eyes. 
It's cheap, not free, but often under 20 dollars for a decent piece. 
A safe bet on cases. Residing alongside the SG pulse, MAC-10 heat, and AWP Asiimov the operation Phoenix case is guaranteed to drop a quality piece even if it isn't this quality piece. 
AK Redline Market Value: $15 for field-tested and at least $20 for a beat-up StarTrack.
This Skin is all over the second-hand market, and comes in a pretty solid case.
See the Redline in action: https://youtu.be/toJftxMaz9k 
9. AK-47 Case Hardened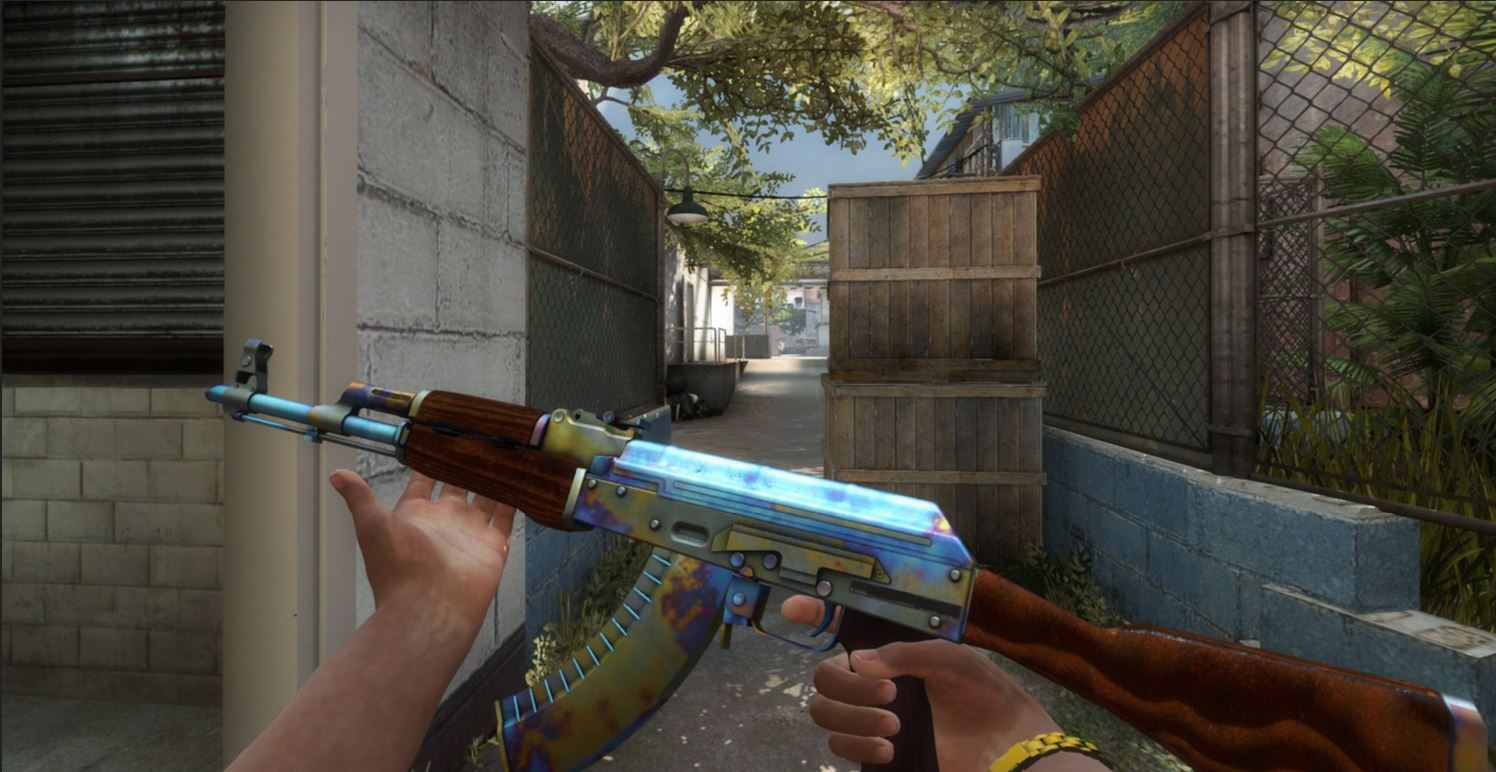 Colorful and genuinely unique. The Case Hardened AK gets the same treatment as the various knife skins, and the patterns and colors are randomly generated per skin. 
Each skin has its own pattern
Looks great even with high wear
The CS:GO weapon case has a lot of quality pieces so gambling on a case isn't too risky
Because of the way the skin is generated, it's actually possible to pull a "gem" in one solid color
Skin Name Market Value: Between $50 and $120 depending on ware, a StarTrack version can run upwards of $150 
The market usually has a few pieces up for offer, and with the way, this skin is generated cheaper options aren't a bad bet. But if you don't feel like putting that much down on a skin, the CS:GO weapon case has an amazing value.
See a Case Hardened AK in action: https://youtu.be/vtARUo6jSfI
8. AK-47 Neon Rider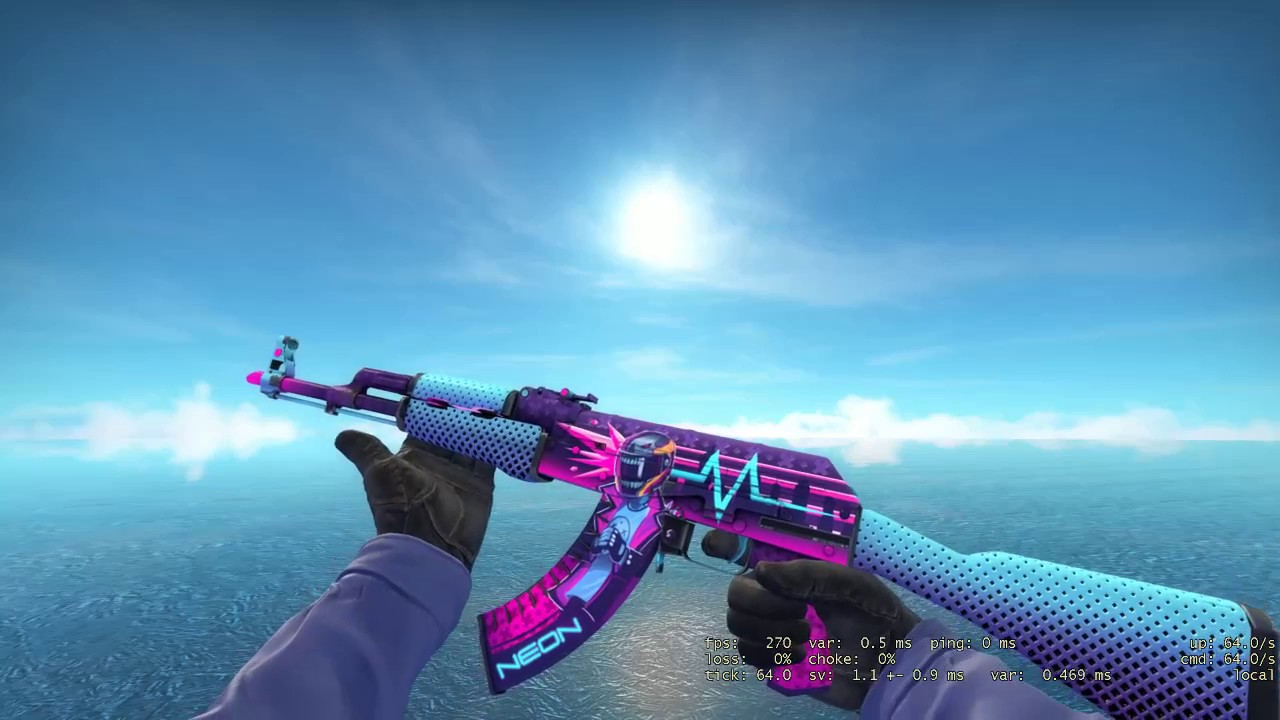 One of my personal favorites, the Neon Rider is rich with color and neon-punk style. 
A wide gap in prices but starting fairly low
Even for cheap options, wear is usually only on the barrel and magazine
Pairs well with its smaller cousin the MAC-10 Neon Rider
Prices for the Neon Rider are usually pretty low, around $20 to $40, but factory new pieces and StarTrack pieces can easily break $100.
If you don't feel like dropping that much or would rather the thrill of case cracking, the Neon Rider is the crowning piece for the Horizon case. 
See the Neon Rider in action: https://youtu.be/8q7Pq3_5aD0
7. AK-47 Asiimov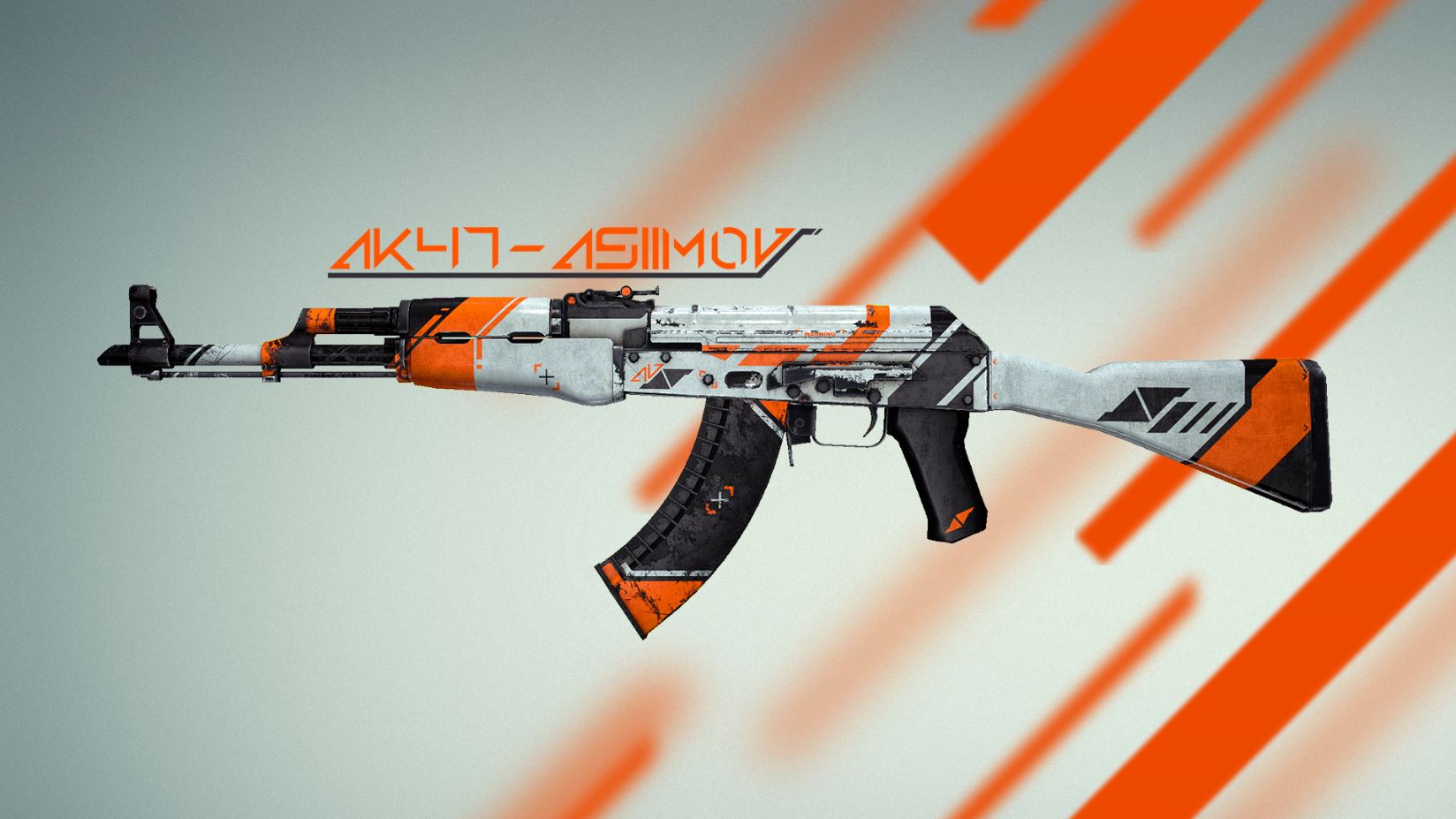 The Asiimov line has been a long-time favorite of the community, with 5 different guns entered into it. 
Is part of a set of 5 weapons, including an m4, AWP, and p250 so you can have all Asiimov all the time
Very affordable, prices are super variable on each weapon in the line but they all have a fairly low base cost save for the AWP
From under $30 to over $150, the Asiimov has a wild rate on the second-hand market. Stattraks can jump from $70 to nearly a grand. 
The Asiimov line is spread out among a number of cases, but the AK variant is available specifically in the Danger Zone case. 
See the AK Asiimov in action: https://youtu.be/hgFHIbRIybI
6. AK-47 Fire Serpent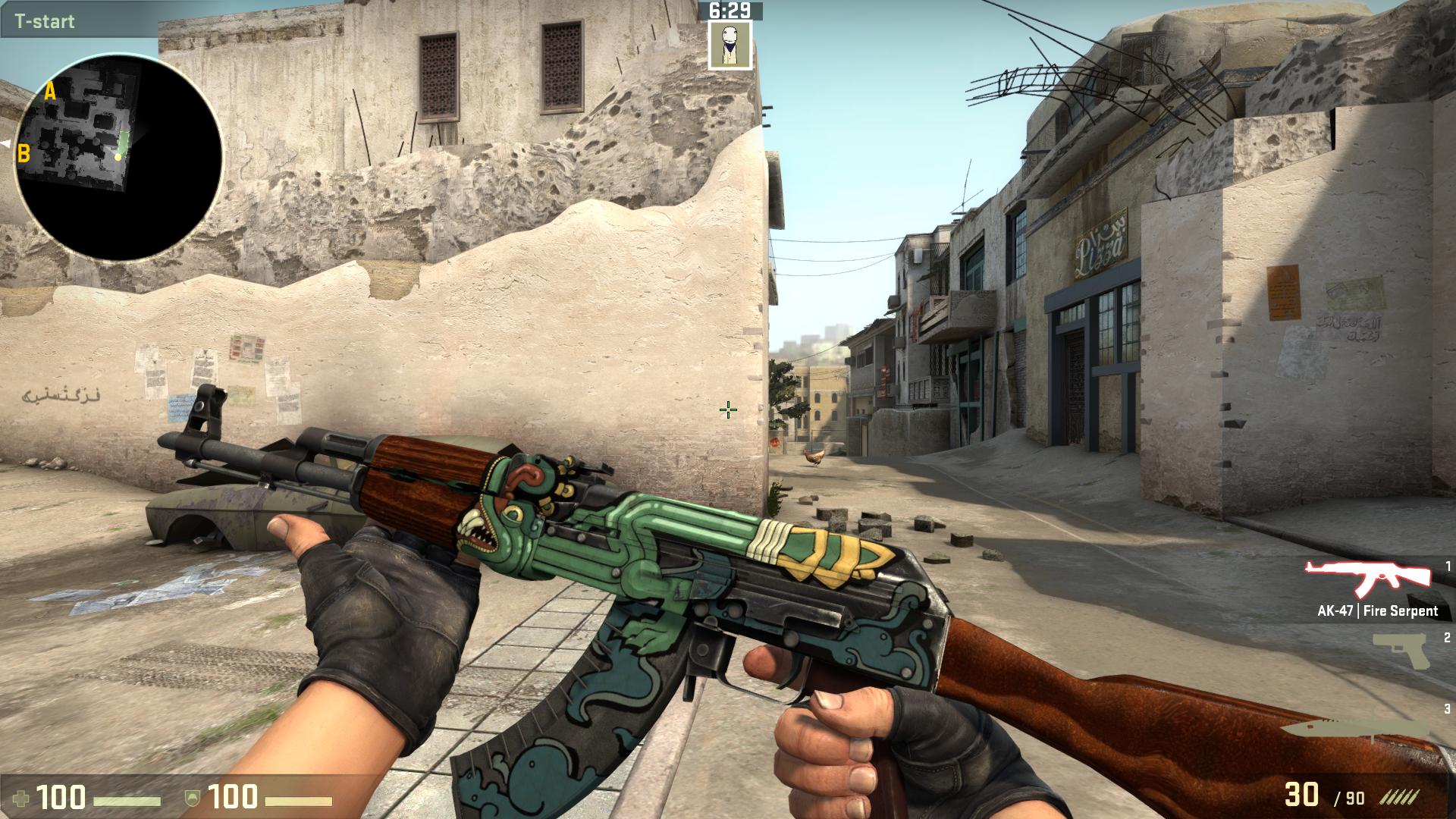 Controversial? Yes. Collectible? Absolutely! Love it or hate it, the Fire Serpent is undeniably unique and has become a favorite to many in spite of its massive price. 
Super collectible
Immediately identifiable
The Fire Serpent pulls in a minimum of around $300, and quality pieces (or half-decent StatTracks) regularly clear a grand on the second-hand market. 
This skin is pricey, even if you don't want to buy it directly. The Operation Bravo case is pulling $23 on the market and still rising. 
See the Fire Serpent in action: https://youtu.be/OKALkDVd8Pk
5. Wasteland Rebel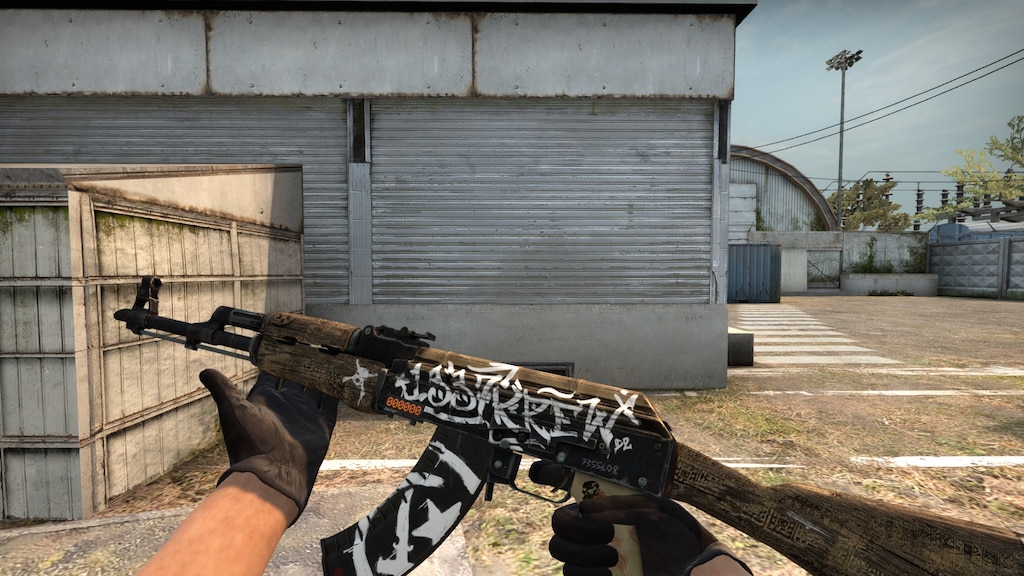 Another minimalist design with a distinctively rugged motif. The Graffitied body of the Wasteland Rebel also holds some controversial appeal. 
Minimalist without looking militaristic, a rarity among CS skins
Another collectible operation skin
A factory new model will cost you around $150, but more heavily scarred models will go down as low as $20. 
The Operation Vanguard weapon case has a lot of quality pieces, but that means you have a good chance of not pulling a Wasteland Rebel. Many of the competing pieces are just as worthwhile, but buying directly might be your best option. 
See the Wasteland Rebel in action: https://youtu.be/kXrN-dfGO2o
4. AK-47 Vulcan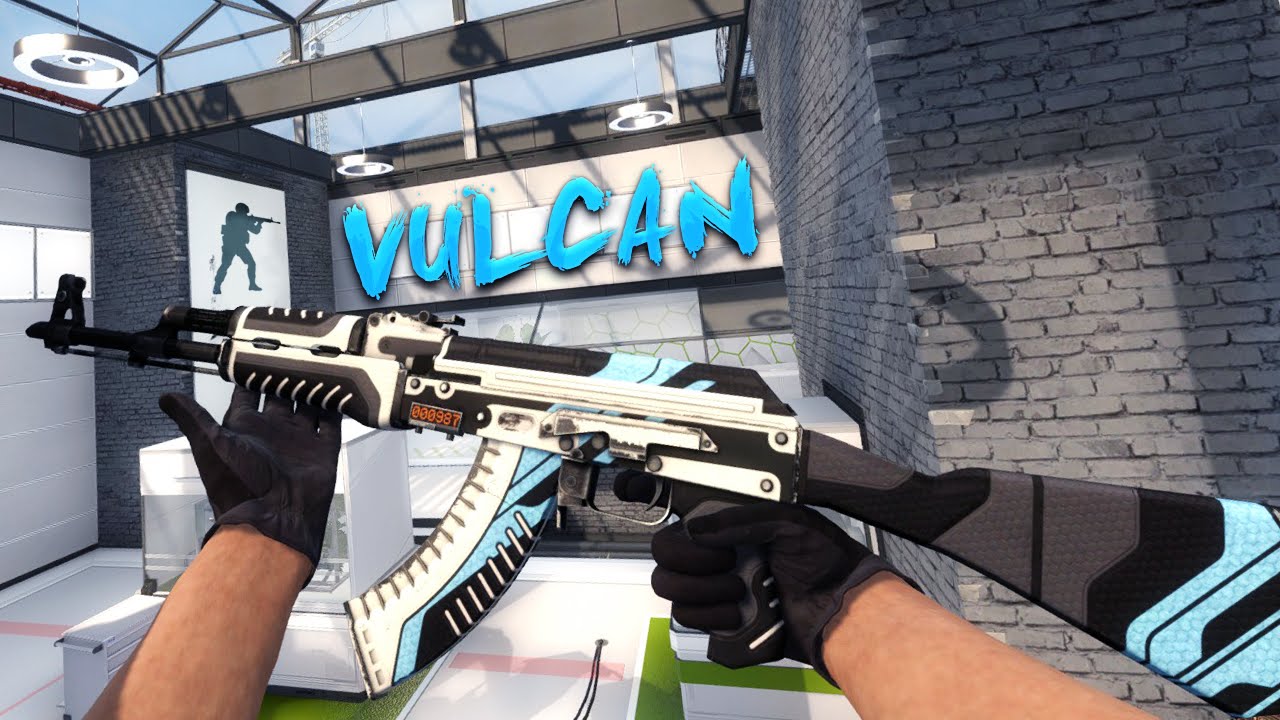 A distant cousin of the Asiimov, the Vulcan was designed more specifically to fit the AK. While it doesn't have the ensemble that the Asiimov has, the Vulcan pulls absolutely competes on the market. 
A sci-fi aesthetic specifically designed for the AK
Immediately identifiable, nothing gets close to the color scheme and clean style of the Vulcan 
Despite not having the same following, the Vulcan pulls very similar prices to the Asiimov. Starting at $25 and quickly jumping up to almost $200. Stattraks can go as high as $600.
If you're hunting for the Vulcan, you're looking for the Huntsman weapon case. Only running $2 on steam, opening cases might be worthwhile considering what a basic Vulcan goes for. 
See a Vulcan in action: https://youtu.be/jE5boY6-jIc
3. AK-47 Empress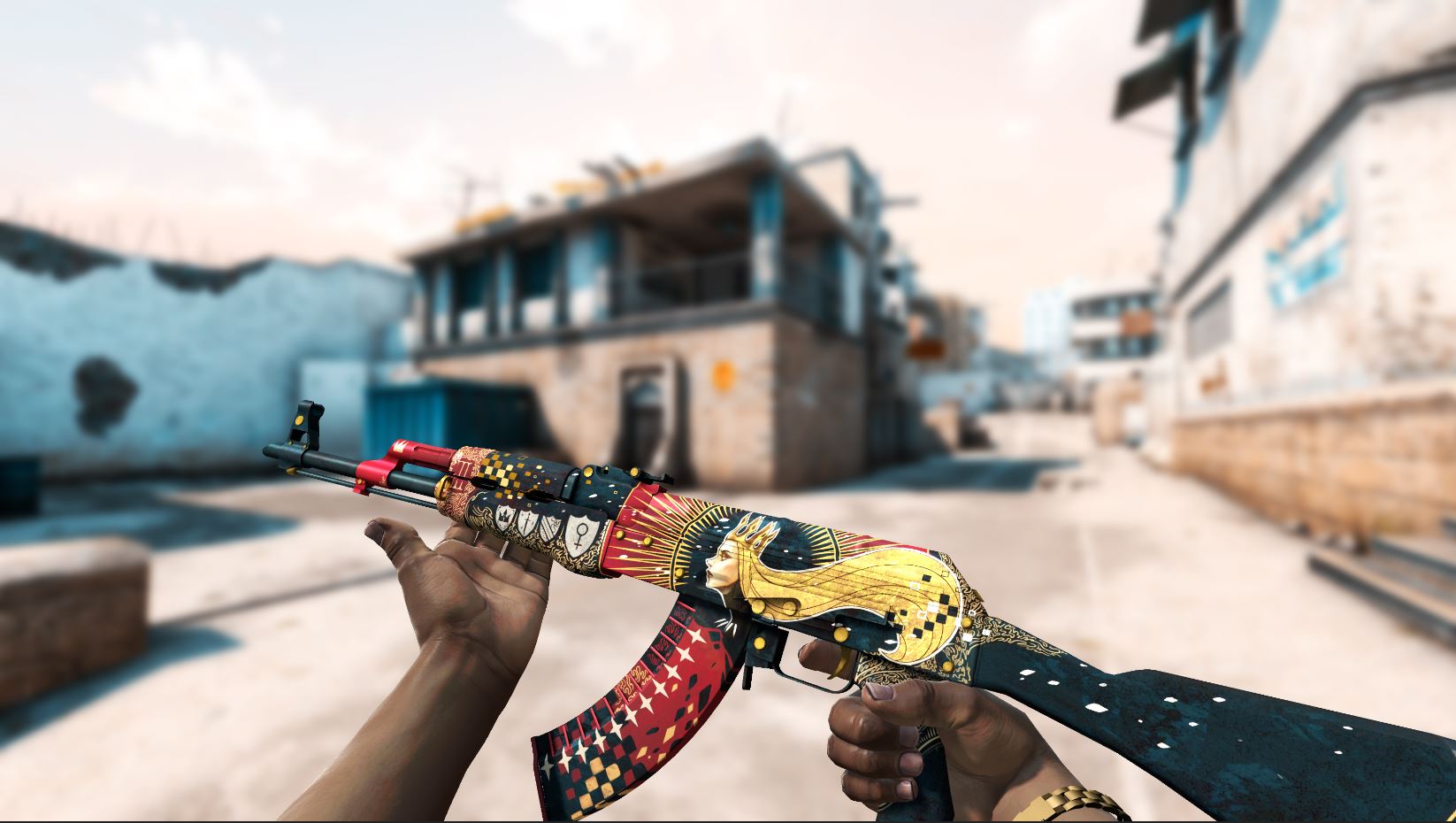 The crown jewel, and arguably only reason to buy the Spectrum 2 case. The Empress is an amazing tarot themed full-art skin in a case that otherwise pulls almost no value. 
Many skins are patterns and full-color palettes, but the Empress is a full-length piece of art.
Affordable for the quality
Uniquely themed after tarot cards
Lower cost offerings start around $30, and only jump up to $100, with Stattraks beginning under $100. 
The Spectrum 2 case is available, but it really isn't worth the bet. Many of the skins are fairly well done, but none of them pull valuable anywhere near what the Empress does. 
See The Empress in action: https://youtu.be/gGUXdgZPzwg
2. AK-47 Fuel Injector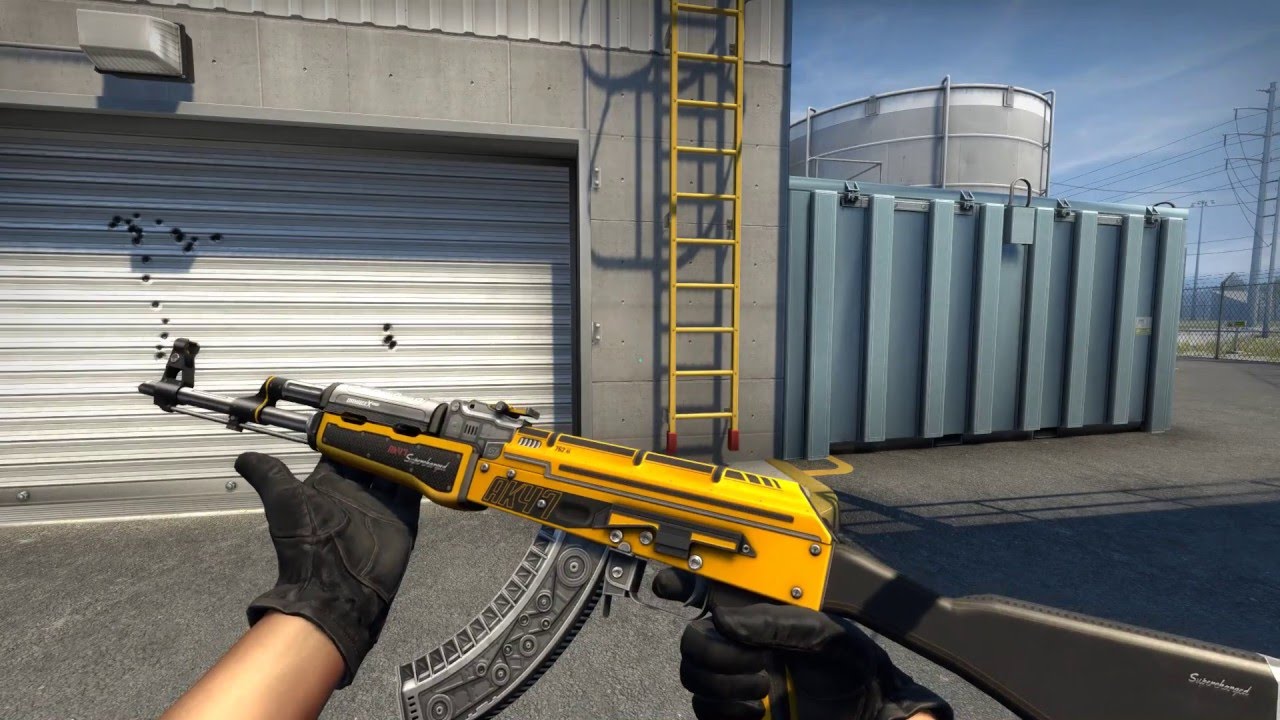 Despite the myriad of skins available to the AK, the Fuel Injector is the only one aiming to deliver a 3D effect and does so very well. 
The only 3D design on the AK
Solid value out of an extremely cheap case
Looks great with wear as none of the 3D 
One of the few skins with a full range of wear from Factory New to Battle-Scarred, but largely unaffected by it. The Fuel Injector starts off around $30 but has an upper end that bounces around wildly between $100 and $150. Factory New Stattraks only jump this price up to $200.
The great part about the Fuel Injector is all the other 3D designs that come in the Operation Wildfire case along with it. Unfortunately, this is also the worst part, since most of the other pieces have an upper-end value lower than the Fuel Injector's low end.  
See the Fuel Injector in action: https://youtu.be/044NJ-baqeM
1. AK-47 Wild Lotus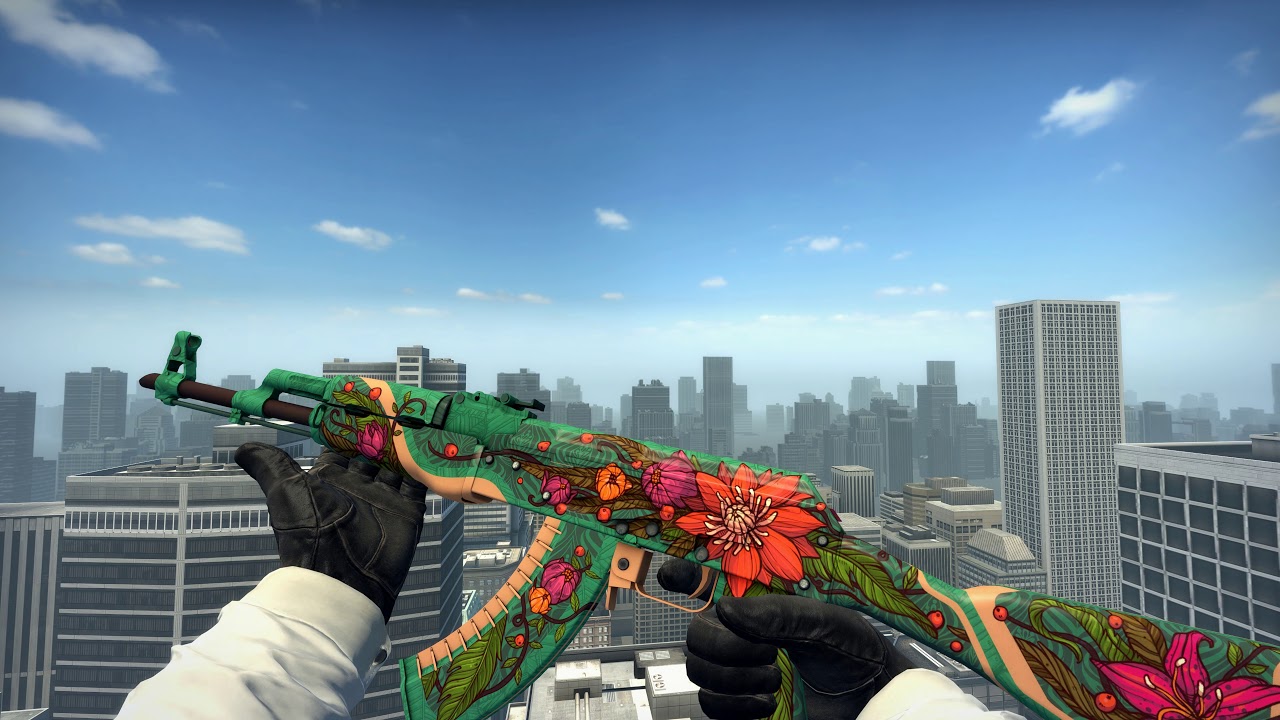 With Operation Shattered Web came a lot of new content, including the St. Marc collection, and its crown jewel is the absolutely poster-worthy Wild Lotus. As expensive as it is beautiful, the pieces available on the marketplace are usually listed over $1000.
Limited time, and limited count. This skin is unavailable outside of Operation Shattered Web
The entire body of this skin is covered in detailed artwork
Skin Name Market Value: With every skin, this depends on quality. But the Wild Lotus usually hits over $1000.
Getting your hands on a Wild Lotus really is entering the skin collecting game, and your best bet is either looking through trading forums or approaching people directly. 
See Wild Lotus in action: https://youtu.be/StIJl6Tzmnk
You may also be interested in:
Image Gallery