[Top 10] CSGO Best Terrorist Agents - Who To Choose
Updated: 21 Sep 2021 5:11 pm
Drop it, bang!
10) Soldier - Phoenix Connection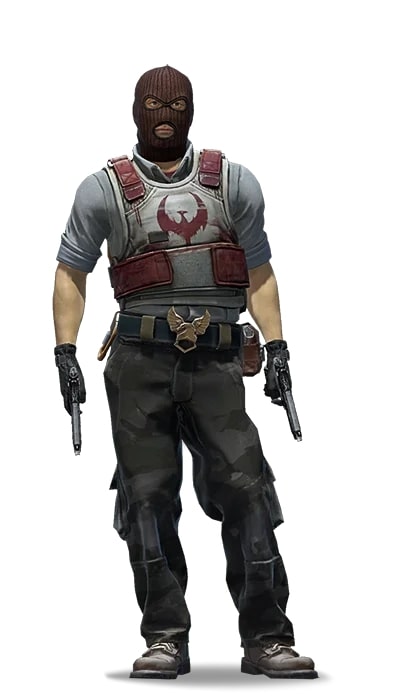 A capable shooter hired by Phoenix to assist with Territory Reclamation Campaigns. Soldiers are extremely deadly alone, and even more so in numbers.
Just as bright and bullet-attracting as Slingshot but a little less extreme in his "style". The black pants also help in making this agent more straightforward to look at than Slingshot.
See Soldier - Phoenix Connection in action:
9) Prof. Shahmat | Elite Crew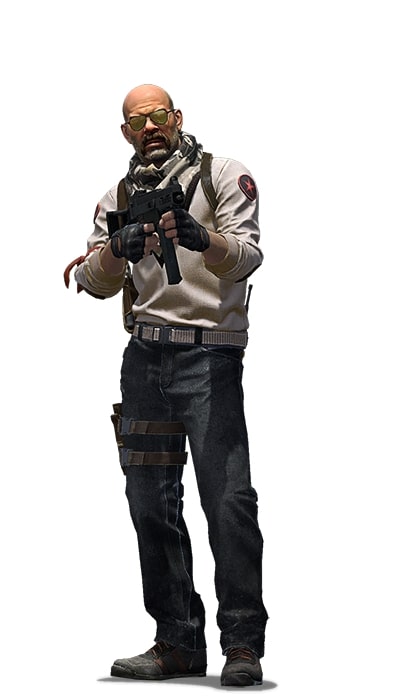 After graduating Magna Cum Laude, Prof. Shahmat began teaching to impart wisdom. With every class, Shahmat realized his pupils didn't have the same revolutionary desires that he did. Recognizing that his mind was beginning to dull, he decided to attempt a new challenge—mastering the art of battle.
An intriguing backstory for sure. The Professor here stands out like an alpha on most maps.
See Prof. Shahmat | Elite Crew in action: 
8) Blackwolf | Sabre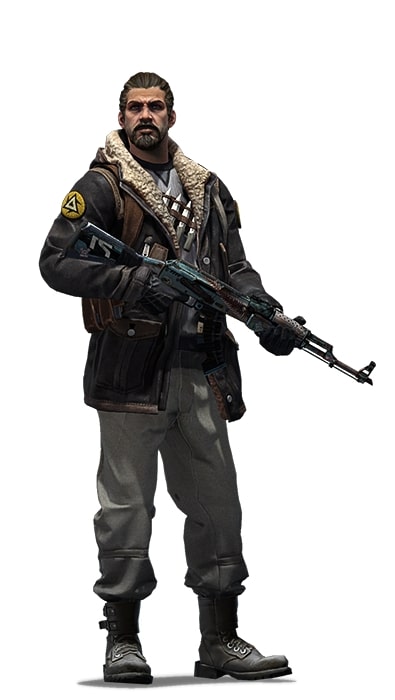 Blackwolf stalks Sabre's enemies with supernatural determination and focus. Raised deep within the intense forests of Eastern Europe, he can sense human presence with exceptional efficiency he knows what to do when he's sensed it.
Deep brown web equipment and a black jacket. Blackwolf is rocking a bandolier throwing knives that don't get too distracting or give him away when he has an AK across his chest. 
See Blackwolf | Sabre in action: 
7) Rezan The Ready | Sabre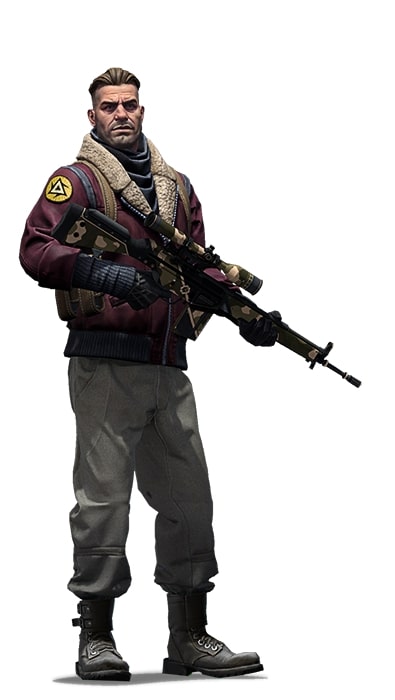 An expert grenadier and the once-celebrated author of The Joy of Preparedness, Rezan The Ready is Sabre's self-appointed Head of Operations. His fiery temper when things get out of hand has got him the alternative nickname Rezan the Red—but never to his appearance.
See Rezan The Ready | Sabre in action: 
6) The Doctor' Romanov | Sabre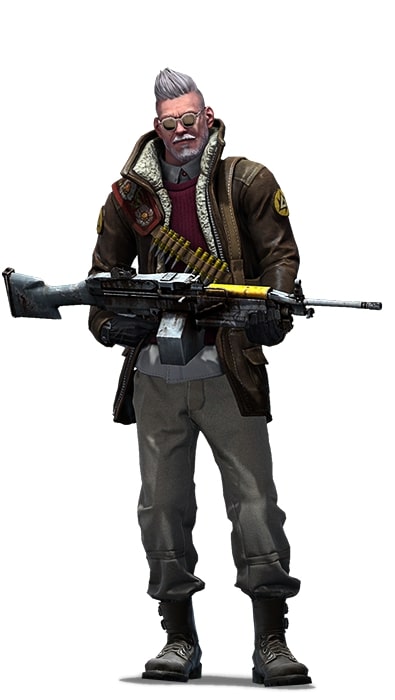 After expertly smuggling pharmaceuticals across disputed decorations for over 30 years, the 'doctor' now leads Sabre's Utility Disruption Operations. Rumored to be responsible for the synchronized destruction of several UN power facilities, Romanov is known by his enemies to be calculating, thoughtful, and frighteningly precise. Of course, his mother says he's just mixed up with the wrong people.
Surprisingly unique. One of the most fashionable agents on CS GO. Aside from the brown jacket, The Doctor is strangely individual among the others. He manages to stand out a lot. 
See The Doctor' Romanov | Sabre in action:
5) Osiris | Elite Crew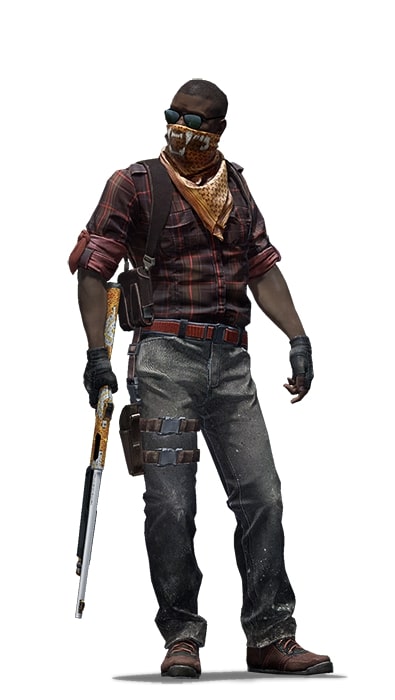 Osiris earned his nickname from passing judgment, often too quickly, on his marks. His logic is simple: "When your time is as valuable as mine, why make small talk?" Confident, experienced, and ready to act, Osiris takes satisfaction in dispatching victims with unrivaled efficiency.
Osiris doesn't combine in well anywhere, but he doesn't stand out obviously, and he looks half decent.
Black and dim red, with probably the only modestly sized drop holster in the total collection. While his mask and shirt express a bit of character in their tiger motif, the execution just comes off very cheesy. Overall, a great design and moderately useful for underhandedness.
See Osiris | Elite Crew in action: 
4) Dragomir | Sabre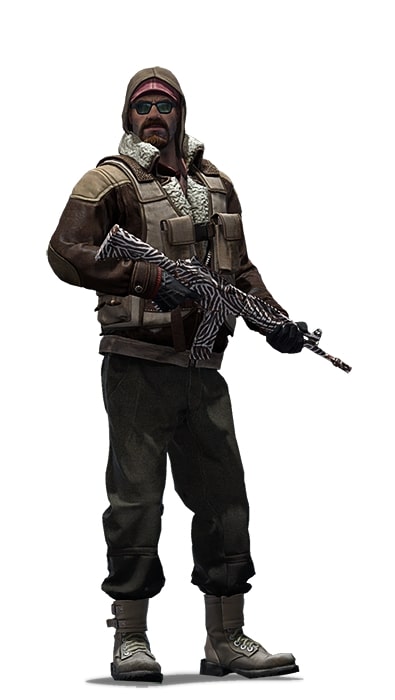 A man of few words, Dragomir is disturbingly calm. Known for holding the position for days at a time, some say he's one of Sabre's best shooters. Others say he's napping. No one knows. No one left alive, anyway.
Uncomplicated, stylistic, and practical. 
Dragomir may just be Maximus with a hood. But he offers a moderately beneficial color palette without sacrificing his aesthetic or adding any real bulk. Especially on maps like Dust2, a crouching Dragomir can disappear. 
See Dragomir | Sabre in action:
3) Sir Bloody Loudmouth Darryl | The Professionals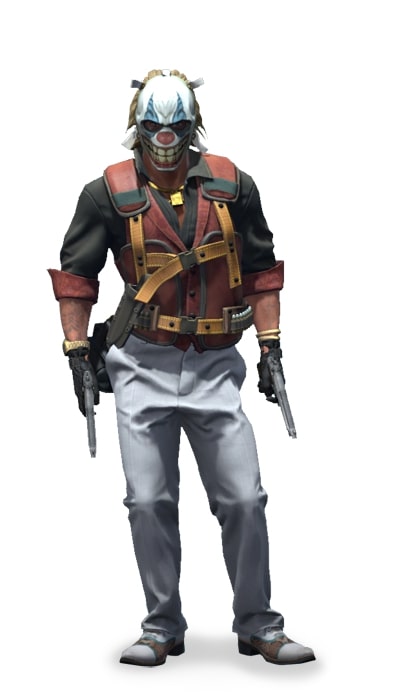 The leader of 'The Professionals' can be defined as cocky, wisecracking, and scarily unconcerned about the suffering of others. He would say he's just a bloke—a bloke that likes to have a bit of fun on the weekend with the town-armed tax authorities. He downplays the severity of any heavy situations that come his way, even if he's the last man standing, riddled with bullets, with only seconds left to blow the safe. This mask has been designed with clown makeup, perfect for taking candy from wealthy spoiled babies.
See Sir Bloody Loudmouth Darryl | The Professionals in action: 
2) Number K | The Professionalsumber K | The Professional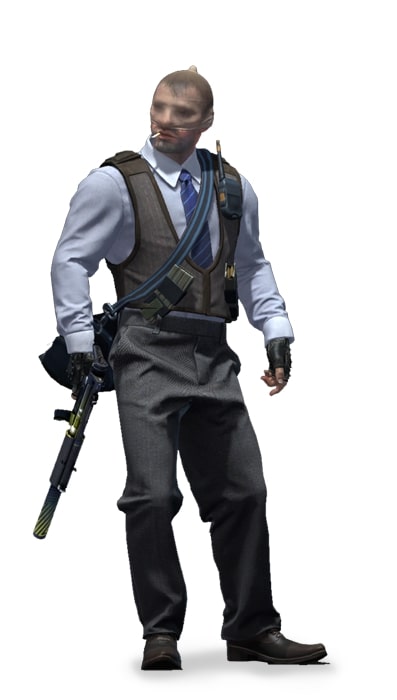 In his 'Wealth Acquisition Specialist' application form, Number K wrote the letter 'K'in every number field, but his talent with handguns made him more than adequate for the position. Number K keeps the details of his life private—none of his colleagues have seen his face—making him one of The Professionals' most feared heist managers. He has a kind of funny appearance.
See Number K | The Professionals in action:
1) Little Kev | The Professionals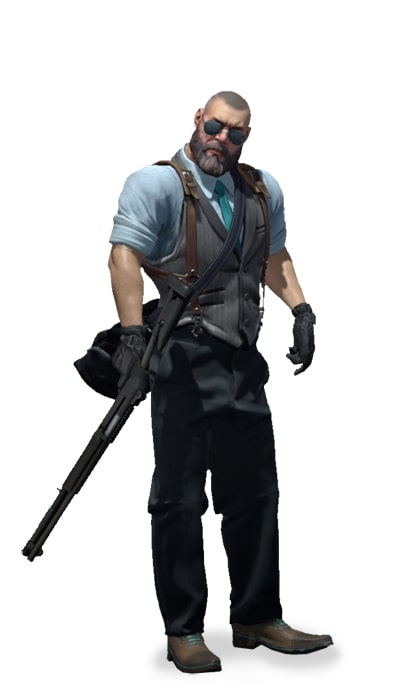 The Professional who makes heavy weapons look weightless, Little Kev is the soft-spoken 'little' brother of Sir Bloody Darryl. His older brother's bodyguard since age 5, Little Kev developed a knack for suppressing 'people problems' before they appear. Sir Darryl appointed him Human Resources Manager for the entire Professionals organization.
See Little Kev | The Professionals in action: 
You may also be interested in: