[Top 5] CSGO Best Keyboard Used By Pros
Updated: 28 Jul 2021 7:22 am
Keyboards that will give you an advantage over your opponents. With RGB ofcourse, it boosts FPS and our luck.
CSGO is a competitive game, and I mean, it gets very competitive when it comes to ranking up. You start making teams, look for talent that matches your fit, find the proper settings to be played on, and many other things. But all of that will be nothing if you don't have the proper gear, whether a mouse, headset, or keyboard. You need to have the best and most optimum gear used by pros to achieve what you aim for. You should always be prepared for a competitive game like CSGO in which even small factors can make a difference. In split seconds, you can either be closer to your goal or further.
That's why I am here to give you knowledge about some of the best Keyboards out there for CSGO used by pros. Not only will they help you in your games, but you will enjoy the game more because of how good you will be when it comes to movement, precision, and a winning attitude. Keyboards are a crucial factor for CSGO as they send commands to the game. Just like that, many pros have their preferences when it comes to keyboards for CSGO. I have searched for information for you that will give you an advantage and save you enough time to look for a keyboard for CSGO. A solid gear means a solid resolve. And a solid resolve will do you wonders when it comes to competitive CSGO.
The market is flooded with hundreds and thousands of keyboards. It might get a little tricky to choose just one. As everyone seems better than the other one, there is a big difference in keyboards. Some are mechanical, and some are just membranes. Every type has its functions like some are RGB, some are soft to press, some are hard to press, some have multimedia keys for quick control. Just lots of things to go through. But we will only discuss Mechanical keyboards today because CSGO and pros hold to their performance. They last longer, and they are super fast. So let's not waste any more time and get right into it. Here are the Top 5 Keyboards Used By Pros.
5) FalleN from Liquid ( HyperX Alloy )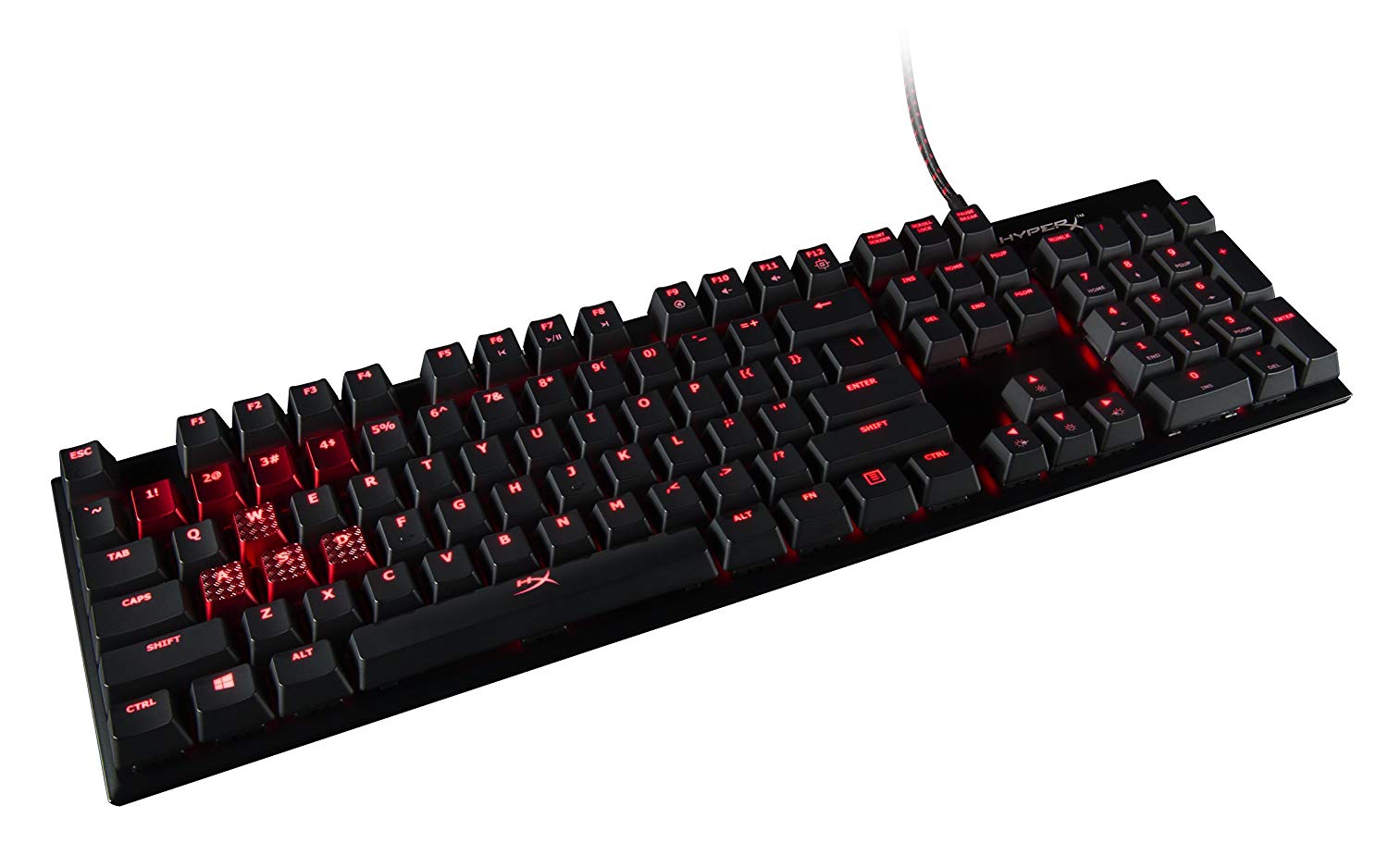 The HyperX Alloy is considered one of the top best keyboards out there for CSGO. With its compact yet fantastic design, this keyboard was just made for going pro in CSGO. Everyone can use this as a starting keyboard for CSGO because of its simplicity. It has a USB port, and the best part is that its Plug and Play. There is no fancy software for it to install or any drivers. Just plug it in and start your gaming now.
However, some gamers might not find it very attractive as it doesn't contain any multimedia controls or a set of macro keys on the sides. But that doesn't mean it's not a good keyboard. Its mechanical build can do very well in CSGO, and you can do those Bunny Hops as efficiently as possible. They do make some great clips with BHops, don't they?
The HyperX Alloy keys are very responsive and very accurate. There is also an aluminum case for the keyboard to make sure you have purchased just the right keyboard. If that doesn't fancy you, then you might be amazed at how durable this keyboard is. The switches in it guarantee to have at least 80 million keystrokes. I mean, come on! That's just insane! Hyper X Alloy is a choice of many pro players.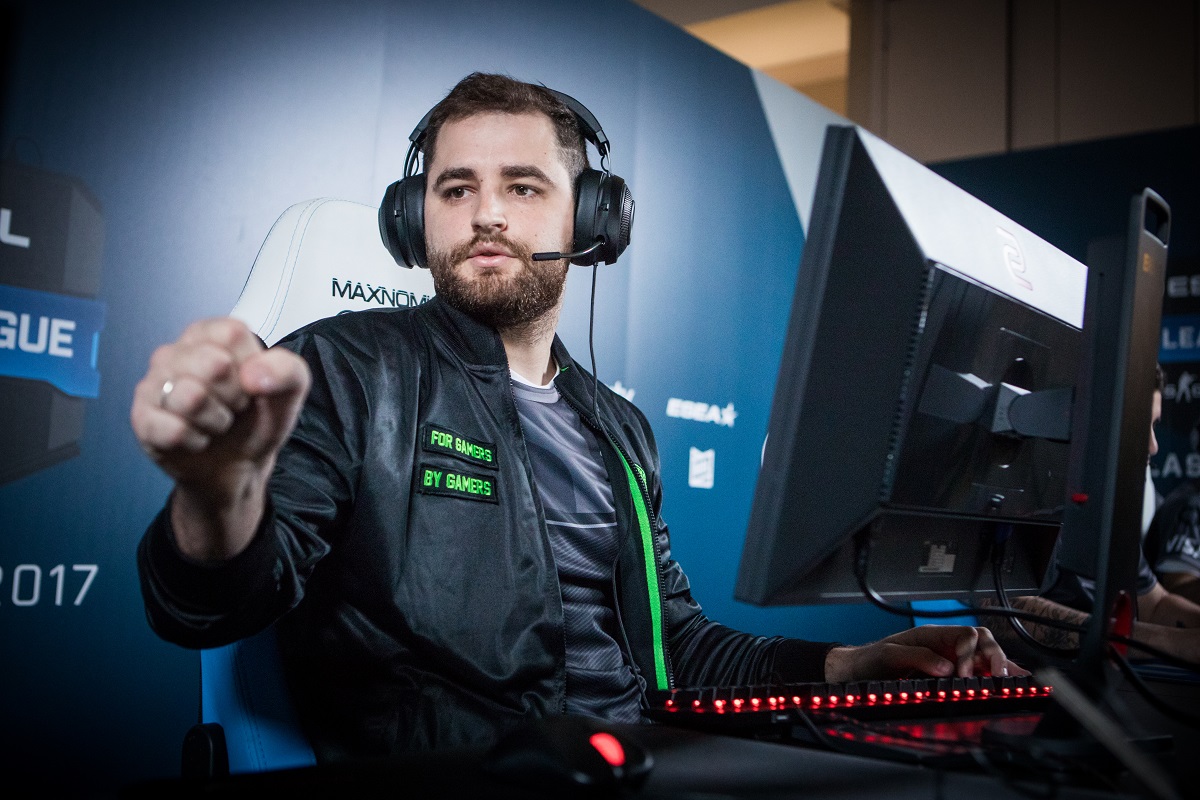 Gabriel "FalleN" Toledo is a Brazilian CSGO professional player currently playing for Team Liquid. His role currently is that of In-game Leader and AWPer. A little history about FalleN, when he was a kid, he used to watch games with his brother, thus absorbing all the magic that is gaming from just standing there. After a while, his routine changed to playing the games, and he would stay all night to enjoy games.
FalleN is a veteran CSGO player, and his name is known in almost all of Brazil as an Esports Player. It won't be wrong to say that he led his country name in Esports to a global scene. He was successful in doing so as he is considered as of the best players from Brazil. He's a very dedicated, motivated, and serious player in CSGO. Everyone in his team has massive respect for him, and he is quite a humble guy.
But his feats are worth mentioning here because he was awarded as Best personality of the year title in 2016. Not only that, but he was the top #2 player in the world. His remarkable skills with AWP are just too good to be true. He had many clutch movements and has inspired many young people to go pro in CSGO with his high-quality skills and fantastic personality. 
What's excellent about HyperX Alloy?
The switches can reach up to 80 million keystrokes
The RGB lighting is perfect
The design is compact and cool
It comes with an aircraft-grade aluminum body
Choice of many pros including s1mple
HyperX Alloy full details: https://www.hyperxgaming.com/us/keyboards/alloy-fps-pro-mechanical-gaming-keyboard
4) electronic form NaVi ( Logitech G915 TKL Wireless )
The Logitech G915 TKL Wireless is a keyboard that attracts your attention with its flawless design and unique colors. For a gaming keyboard, this one looks sleek and has just a superb design. It's compact, is ultra-slim, and has options to connect via Bluetooth or a wireless USB-A dongle. This keyboard is considered the best wireless keyboard out there for CSGO. Everybody has their preferences. Some like to play wired, and some like to play wireless. Well, for those who love wireless, Logitech has heard your demands and has blessed us just with the best wireless keyboard ever made for CSGO.
It has mechanical switches, which are just good for gaming. The pressing of keys is very comfortable and is very smooth. Logitech made this keyboard keep competitive gaming in check. My oh my, with its long-lasting battery and super-fast performance, it's just astounding how a wireless keyboard can perform so well. It has less latency and can be charged from 0-100% in just 4 hours. And its uptime? For almost 14 hours! It's a Pro-grade wireless device, I must say, and for CSGO, it's just the best wireless keyboard you can get ever hands-on. I mean, there is Lightspeed Wireless and RGB in it. Just let it surprise you how cool it is!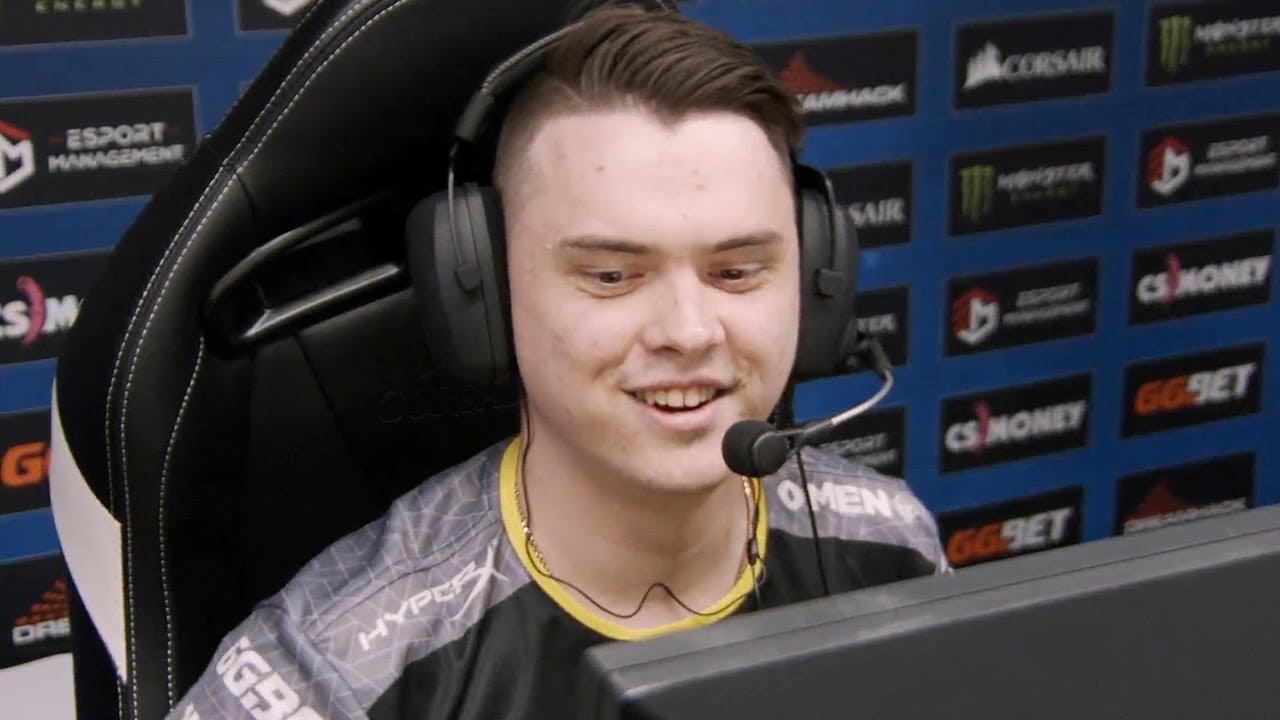 Denis "electronic" Sharipov is a Russian CSGO professional player currently playing for team NaVi. He is an elite player and better known as the right-hand man for currently the no.1 player in the world s1mple. His teamwork and dedication to lead the team to victory have earned him many fans throughout the world.
Denis didn't play CSGO seriously at first; instead of that he just played for fun only. The story goes as if his friends needed a teammate when one of the guys didn't show up. They asked electronic to step in and were surprised by how good he is. Even so, electronic himself started to like his talent and thought overplaying CSGO professionally, which he did successfully. He is a natural talent when it comes to CSGO. He is very precise and quick in different situations. His enemies always fear him when it's a 1v1 situation because he is just that unpredictable.
He was ranked 4th in Top best players in CSGO in 2018.
What's excellent about Logitech G915 TKL Wireless?
Slim and sturdy build
Modern, sleek design
Lightspeed Wireless
Comfortable switches
RGB
Logitech G915 TKL Wireless full details: https://www.logitechg.com/en-us/products/gaming-keyboards/g915-tkl-wireless.html
3) rain from FaZe ( SteelSeries Apex Pro TKL )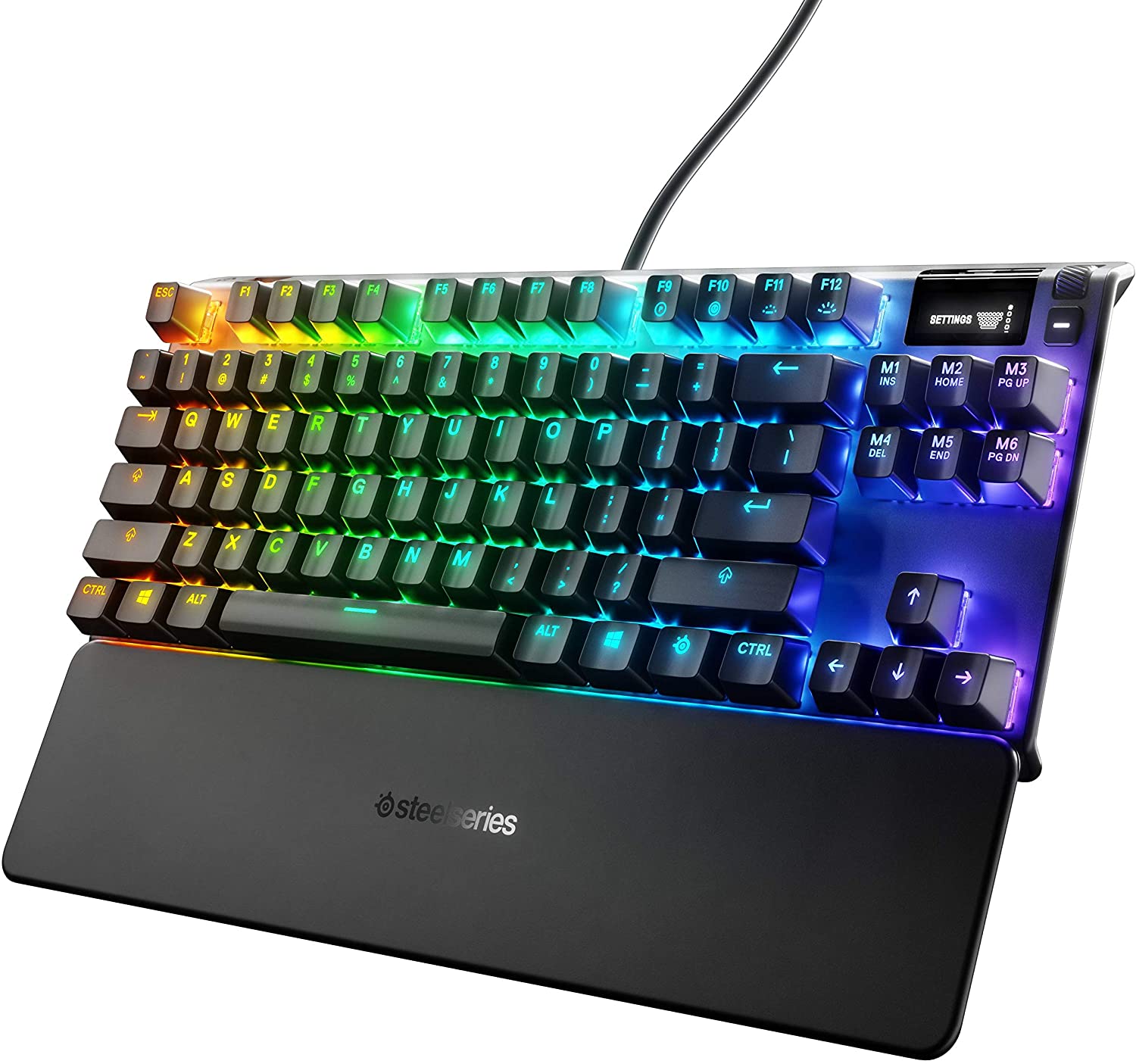 The SteelSeries Apex Pro is what a true gamer needs. With its outstanding design, responsive keystrokes, and sturdy build. It's just a must-have keyboard for playing shooter games like CSGO. It comes with a unique setting: you can change the amount of pre-travel distance needed to input a keystroke, increasing or decreasing the actuation force. Lower it for more responsiveness or increase it to reduce typos when writing text. It's up to you how you want to control your personalized keyboard.
It's truly the next leap in mechanical keyboards when it comes to using Apex Pro TKL. With first-of-its-kind adjustable mechanical switches for customizable per-key sensitivity and two times much more durability, it's a must-have! It also has an intelligent OLED Display that delivers information straight from games and apps. It comes with a detachable wrist rest as well for more comfort according to your need.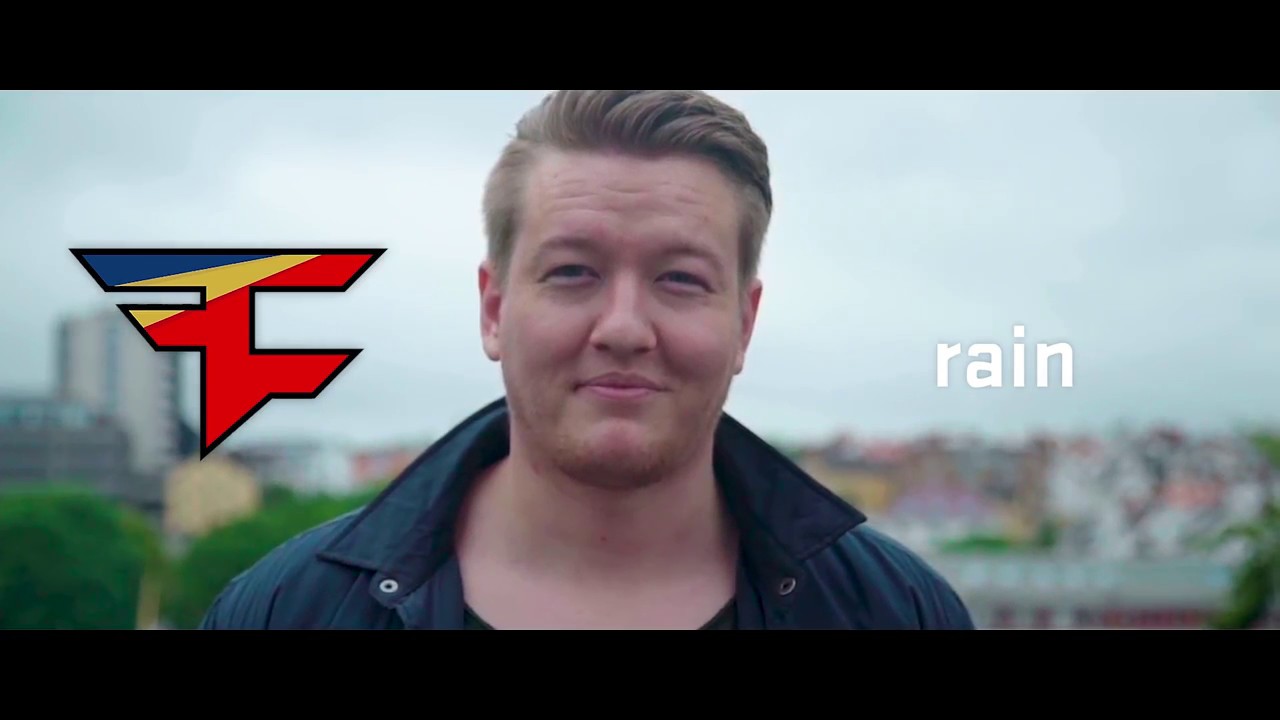 Havard "rain" Nygaard is a professional CSGO player born In Norway. He is currently playing for the legendary team FaZe as a rifler. There is so much about rain, but what is most famous for in CSGO are his pistol skills and his deadly aim in pistol rounds. He has won many pistol battles from his opponents and is considered overall an outstanding player. But CSGO was not his first choice as he wanted to be a football player, but sadly he did not complete that dream as he got a hip injury.
Now that he has turned that passion for CSGO, he is doing quite well in the competitive scene and has accumulated a lot of experience in a short period by playing with many big teams such as London Conspiracy LGB, Kinguin, and G2. He is terrific in challenging situations and can carry out the plan for the team under pressure towards victory. FaZe and rain have the utmost trust in each other, so he feels comfortable with his teammates, and everybody respects him. He is happy with his current team and shares a special bond with them. He has potential very much, and we can see that in his current and upcoming games.
What's excellent about SteelSeries Apex Pro TKL?
Detachable soft-touch magnetic wrist rest
Frame made from Aircraft grade aluminum
OLED Display for playing games
8x Faster response, 5x faster actuation, and 2x durability
First-of-it's kind adjustable mechanical switches
Fast Response time
SteelSeries Apex Pro TKL full details: https://steelseries.com/gaming-keyboards/apex-pro-tkl
2) dev1ce from NiP ( Logitech G Pro X )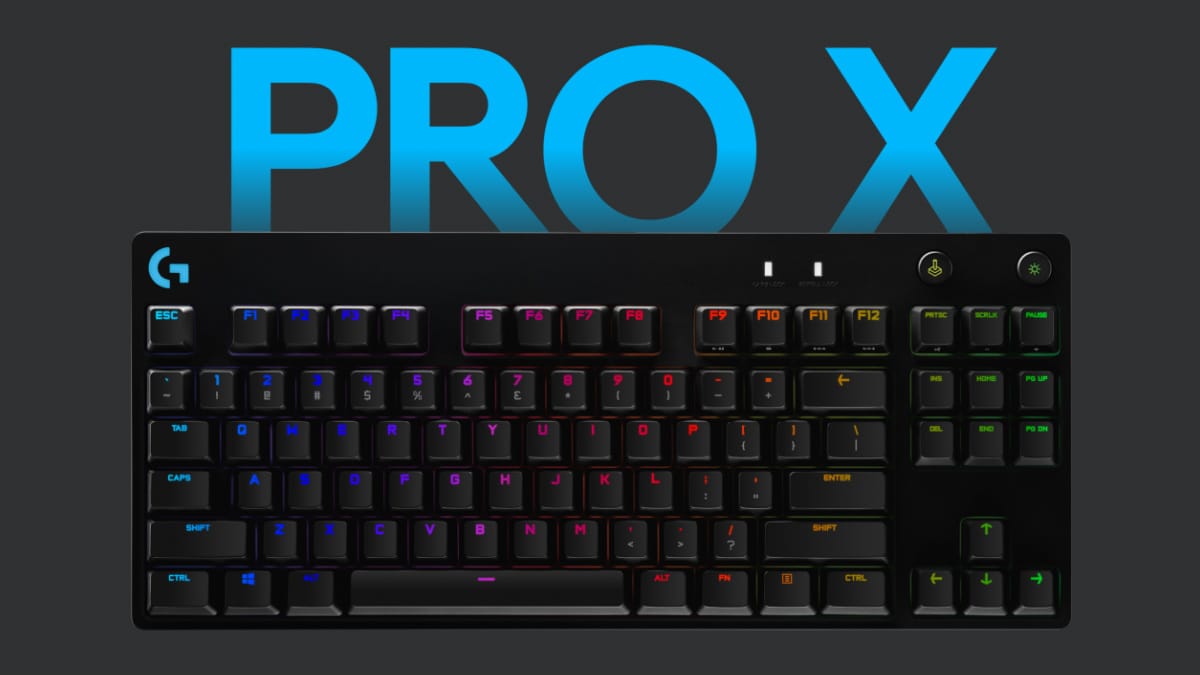 Logitech G Pro X is on our no.2 spot. That is why it was specifically designed for professionals and competitive gamers to have that edge, advantage, and information over their opponents. It's not surprising that we have Logitech keyboards on our list because their products are considered to have the best features and hardware. That's why many CSGO pros are using this keyboard at this moment.
It's a very compact TKL keyboard with a detachable cable that makes it easier to carry everywhere. The design is sleek and sublime. It has modern thin bezels. The body is made from plastic, but it's very sturdy nonetheless. It's light, easier to carry, thin, and has a beautiful design.
Since this was made keeping competitive gaming in mind, it doesn't have multimedia keys or any other additional features that you might see in the market with other keyboards. Logitech G Pro X is designed for competitive gaming, full stop. It does have a gaming mode button that can turn off the Windows button or other functions that might disturb your gaming. And a toggle to turn on or off the programmable RGB backlighting. That's not bad for competitive gaming as your focus is on delivery and not on looks. But this keyboard gives you both, which is nice to have.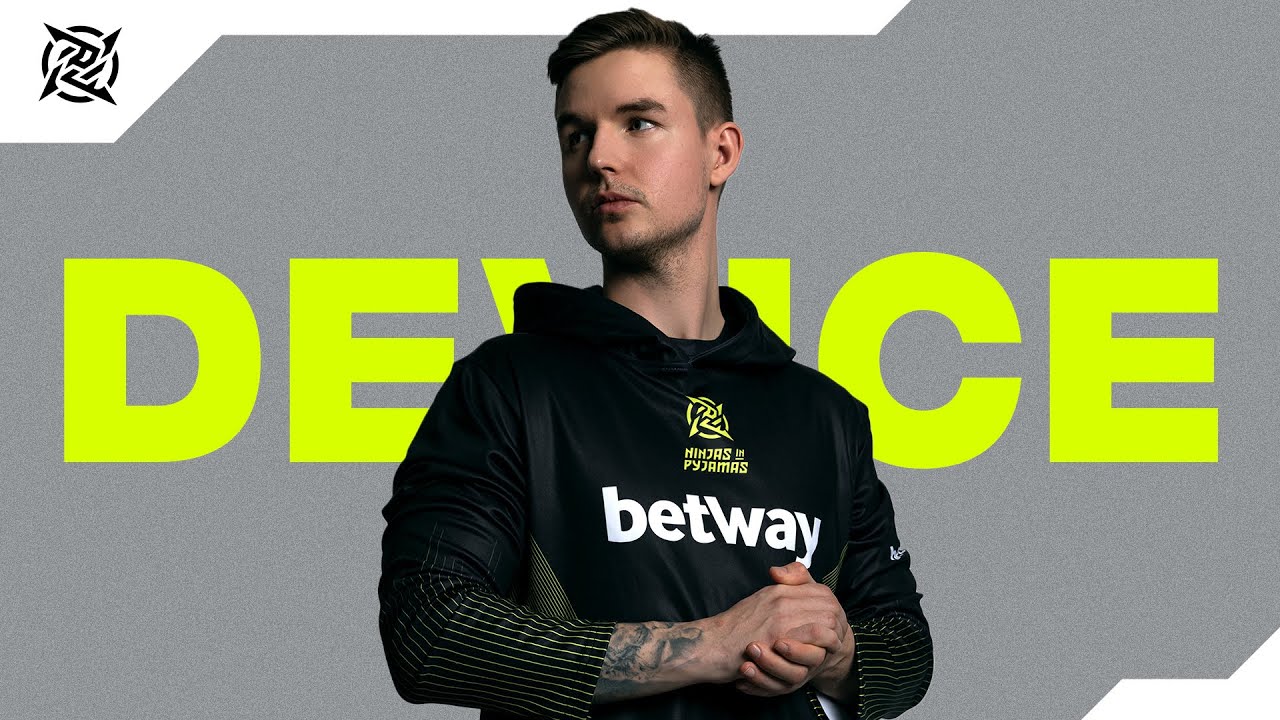 Nicolai "dev1ce" Reedtz is a professional CSGO player from Denmark. He is currently playing for NiP as an AWPer. He is known throughout the world for his best AWPing skills that blow your mind away. His insane flicks get you excited and make you jump where you are sitting. He recently joined NiP, but before, he was a part of the world's best CSGO team Astralis and has accomplished many successful feats with his previous teammates.
He got his nickname "dev1ce" from him seeing the word device when the computer starts. That's why he calls himself "dev1ce". Everyone just knew when they saw dev1ce that he would become just of the best players in the world. Especially in using a gun that is hard to control, which is AWP in CSGO. Despite being young, he is considered the most skilled and talented professional in the world. He is a talented young man and has many more opportunities now that he is in NiP. It's no secret that he has excellent experience with his previous team, which can help NiP to deliver and perform better. Without a doubt, dev1ce is one of the most dominating and outstanding professionals in Esports, which earned him the nickname "Michael Jordan of CSGO."
What's excellent about Logitech G Pro X?
Swappable Pro-Grade Switches
Programmable RGB
Compact Design
Detachable Cable
Programmable F-Key Macros
1ms Response Rate
Logitech G Pro X full details: https://www.logitechg.com/en-us/products/gaming-keyboards/pro-x-gaming-keyboard.html
1) shox from Vitality ( Xtrfy K2-RGB )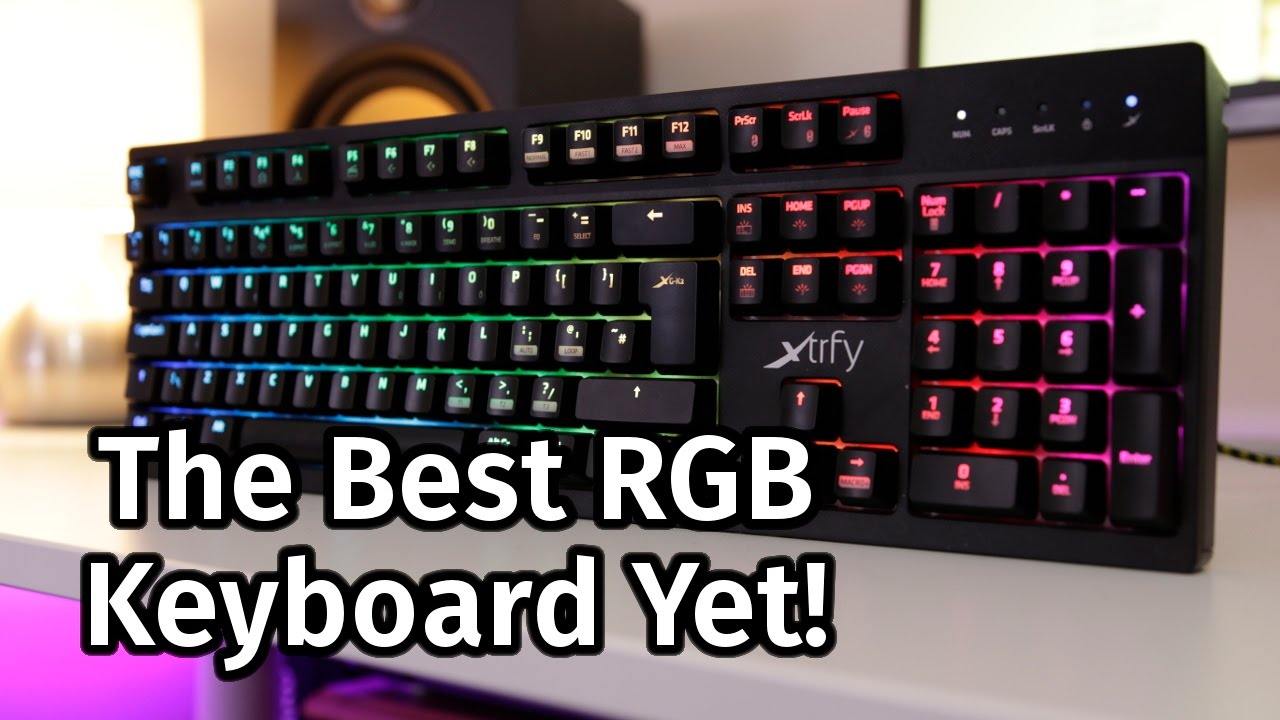 When it comes to speed, precision, and comfortable keystrokes, Xtrfy claims that they have made a keyboard just like that, and they are not wrong! Stefy K2-RGB is the world's fastest keyboard to ever exist with. Their super scan technology makes the signal sent from keyboard to PC in mere 0.001 seconds! Now that is fast. With such fantastic speed, your CSGO dream of becoming a pro is not that so difficult. With Cool, eye-catching design and fancy RGB lighting, it's just a treat for our eyes.
This keyboard has mechanical switches as well and RGB Illumination. It's super fast and very nicely designed. It also has an N-key rollover with a 100 Hz polling rate. It features onboard customization, meaning you don't have to through the hassle of installing software to customize the colors of your keyboard or record any macros. Just do it from the keyboard. Simple and fast. It also has onboard memory, which saves your profile and settings; thus, you can use it anywhere you need with your personalized settings. That is why it's a choice for many CSGO players and FPS games like CSGO. It's just the best option when it comes to having universal features. With its sturdy yet modern design, it's an excellent choice for all types of gamers. You want fast reactions, and you got it. You want RGB done. Mechanical? Of course! What about the response rate? Amazingly Fast. You can't go wrong with this one.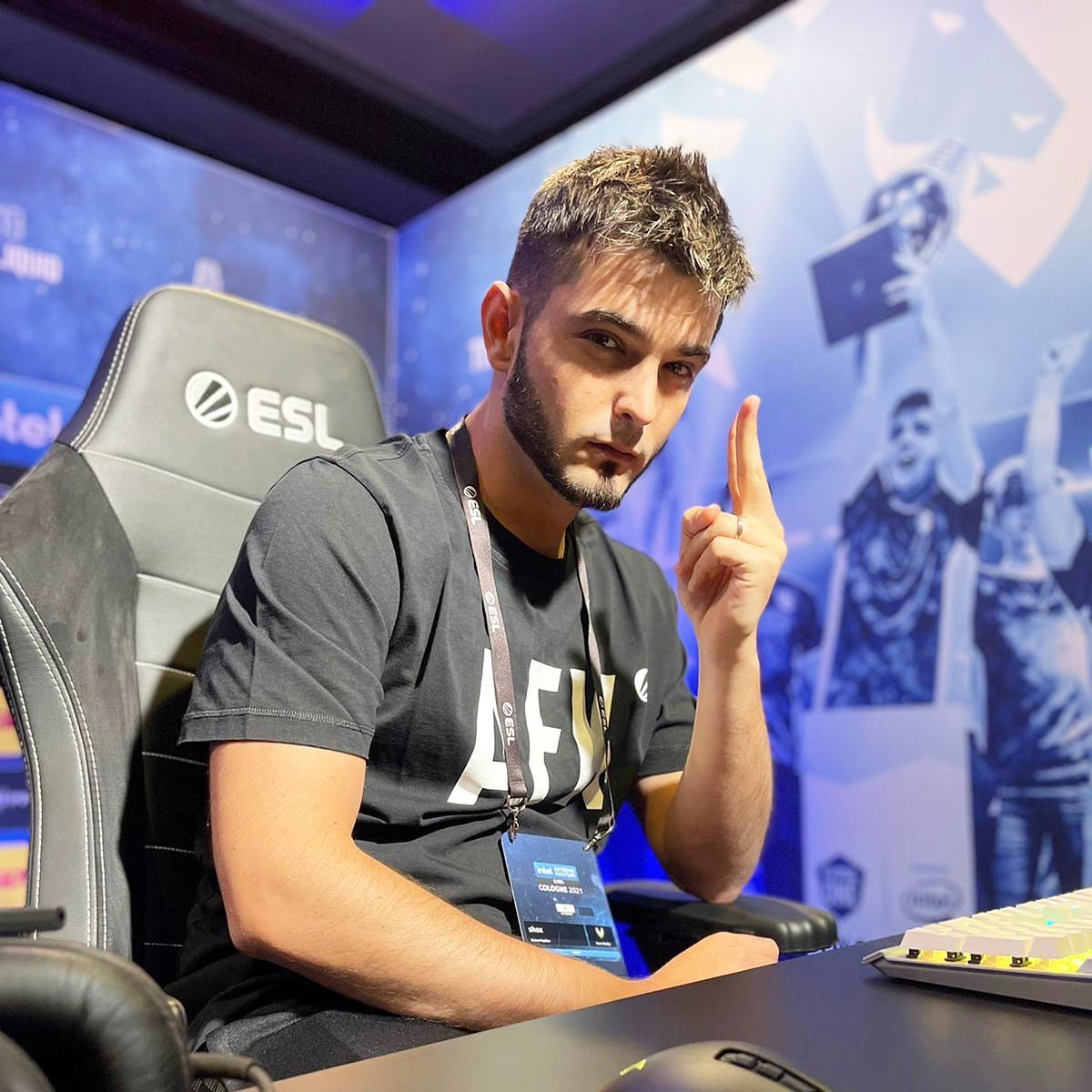 Richard "shox" Papillon is a CSGO professional player from France. He currently plays for the team Vitality as a rifler. His playstyle is unique from other players, and the reason is his nickname which comes from his fav Nike sneakers named shox. But that's not why his playstyle is unique but how the players get "shocked" when he turns on his beast mode.
shox is a well-renowned player in the world of CSGO because of his multi-skills and accuracy over all pistols, rifles, and SMGs in CSGO. His aim is deadly accurate and precise, and he is considered an overall master of guns in CSGO. Shox has played with many teams such as Epsilon, VeryGames, Titan, EnVyUs, and G2. In Team Vitality, he has a great time with his teammates and is looking forward to having more success. He is thrilled and is always entertaining to see, no matter which team he is in. He is performing exceptionally well, which makes him a high-quality professional player. He gave this big brother attitude which is always lovely to see in such intense competitive scenes such as CSGO tourney's
What's excellent about Xtrfy K2-RGB?
Mechanical key switches
Full N-Key Rollover & 1000 Hz polling rate
Super-scan technology for faster response
Per-key customizable RGB illumination
Sturdy modern build
Stefy K2-RGB full details: https://xtrfy.com/keyboards/k2-rgb
You may also be interested in:
Image Gallery