Top 10 Best CSGO Knife Skins
Updated: 09 Nov 2019 10:17 am
Because looking cool while getting stabbed matters
Here Are The Best CSGO Knife Skins 
Let's face it, skins are all about style. Nothing says "you got owned" like pulling your knife out after getting that final kill so that everyone spectating can see your knife. If you are like me and enjoy humiliating your enemy with the best style around, look no further than these knife skins.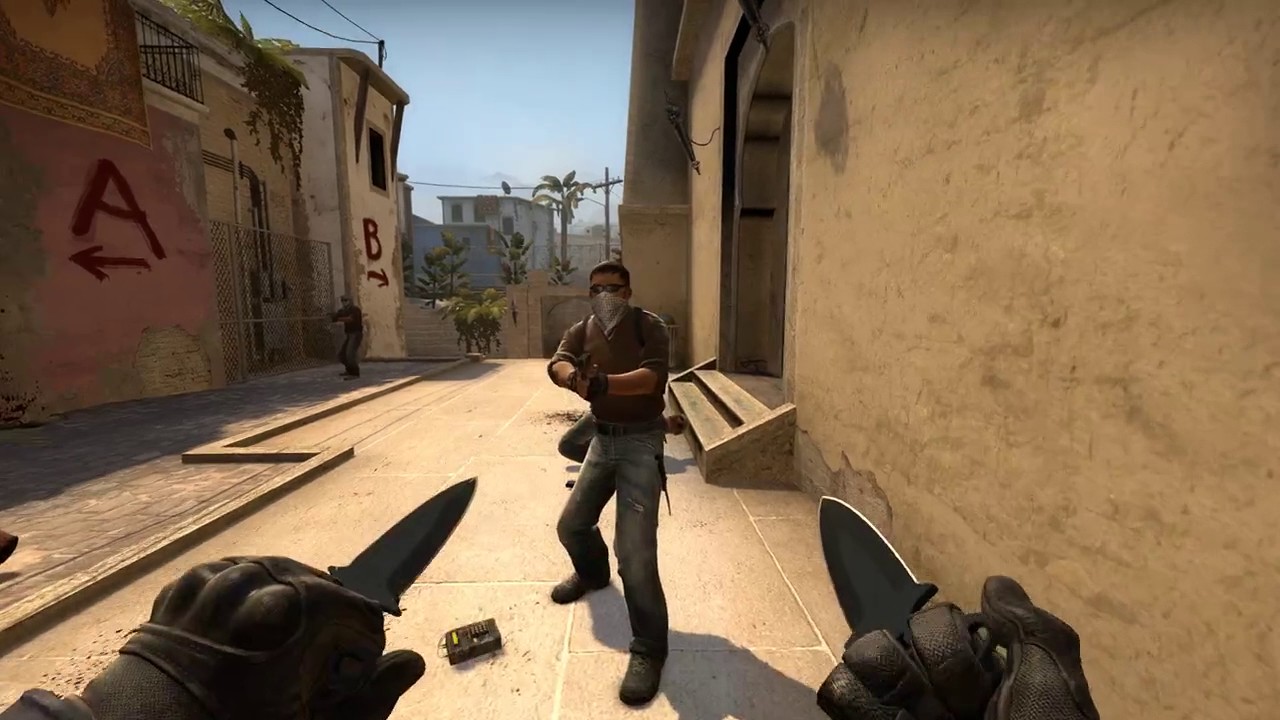 What's worse than being stabbed with one blade? Being punched with two.
I know, I know, I can hear some of your groans already but hear me out. The shadow dagger knife animations are already awesome as they are unique from all the other knives in the sense that you have two blades instead of one. Two blades equal more death and you hold them between your knuckles. Essentially this means you are going around and punching people with blades. Which, let's face it, is just straight savage.
The other big selling point for this knife skin, to me, is that it is one of the cheapest knife skins on the steam marketplace at this time. Knife skins tend to be among the more expensive skins in CS:GO but this skin, Field-Tested, is currently listed at $50. There isn't a lot of knife skins you can get for $50 if any, but I can tell you there are way worst skins you can have for a lot more 'moolah'. So if you're looking to ninja your way around Nuke and double stab some scrubs, this is the skin for you.
Check out the Shadow Daggers in action:
Shadow Daggers Night (Minimal Wear) Showcase
9. GUT KNIFE - AUTOTRONIC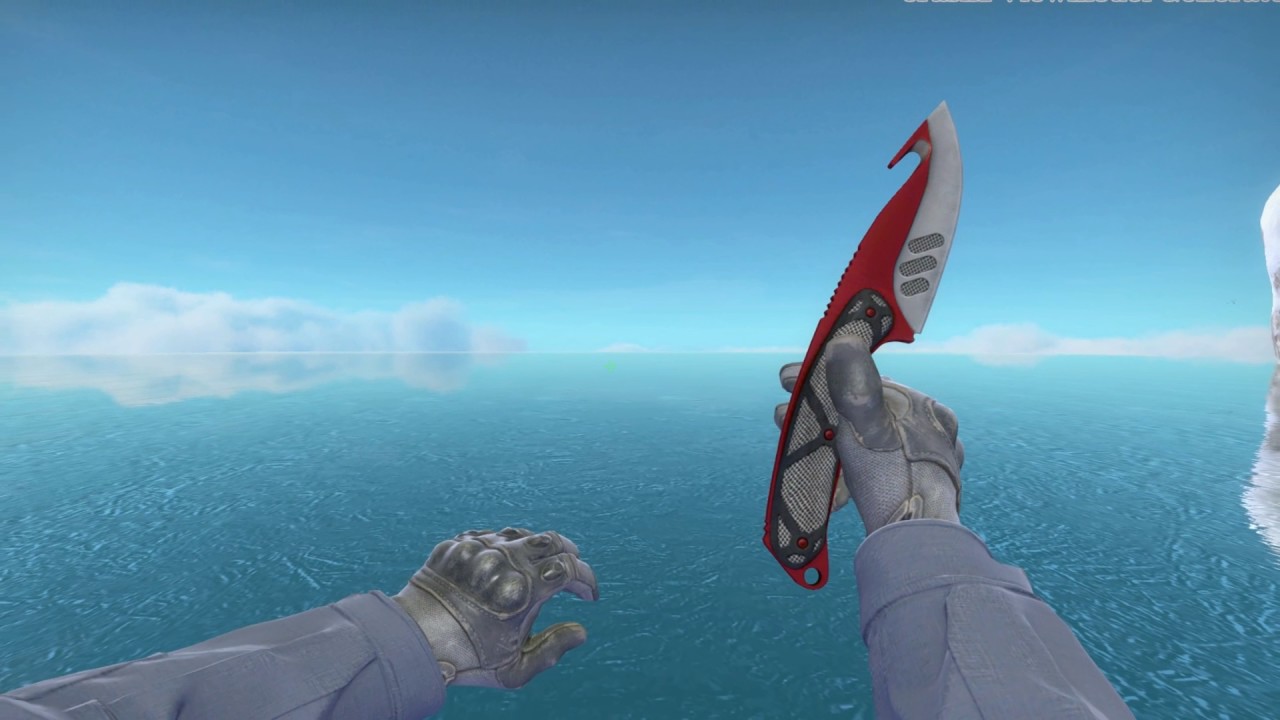 Watch your stomachs!
Anyone who knows me, knows I love a gut knife. There is just something primal about having a hook on your blade meant for gutting. No matter how you look at it, the gut knife is a good choice for anyone, especially the Autotronic. I have to be honest though, Autotronic looks great on a lot of the knives. The way this knife has the little 'vents' and red back as if it is foreshadowing the death to come; It just speaks to you.
This skin is what I like to call a visibility skin. Meaning it just gets darker as the condition gets worse and the actual skin doesn't peel away. What makes that so great? Well, it means you can snag the knife on the market, Field-Tested, at just under $100 (as of this post). The Minimal Wear and Factory New though will set you back more than $250, so get guttin'!
Check out the Gut Knife in action 
8. NAVAJA - BLUE STEEL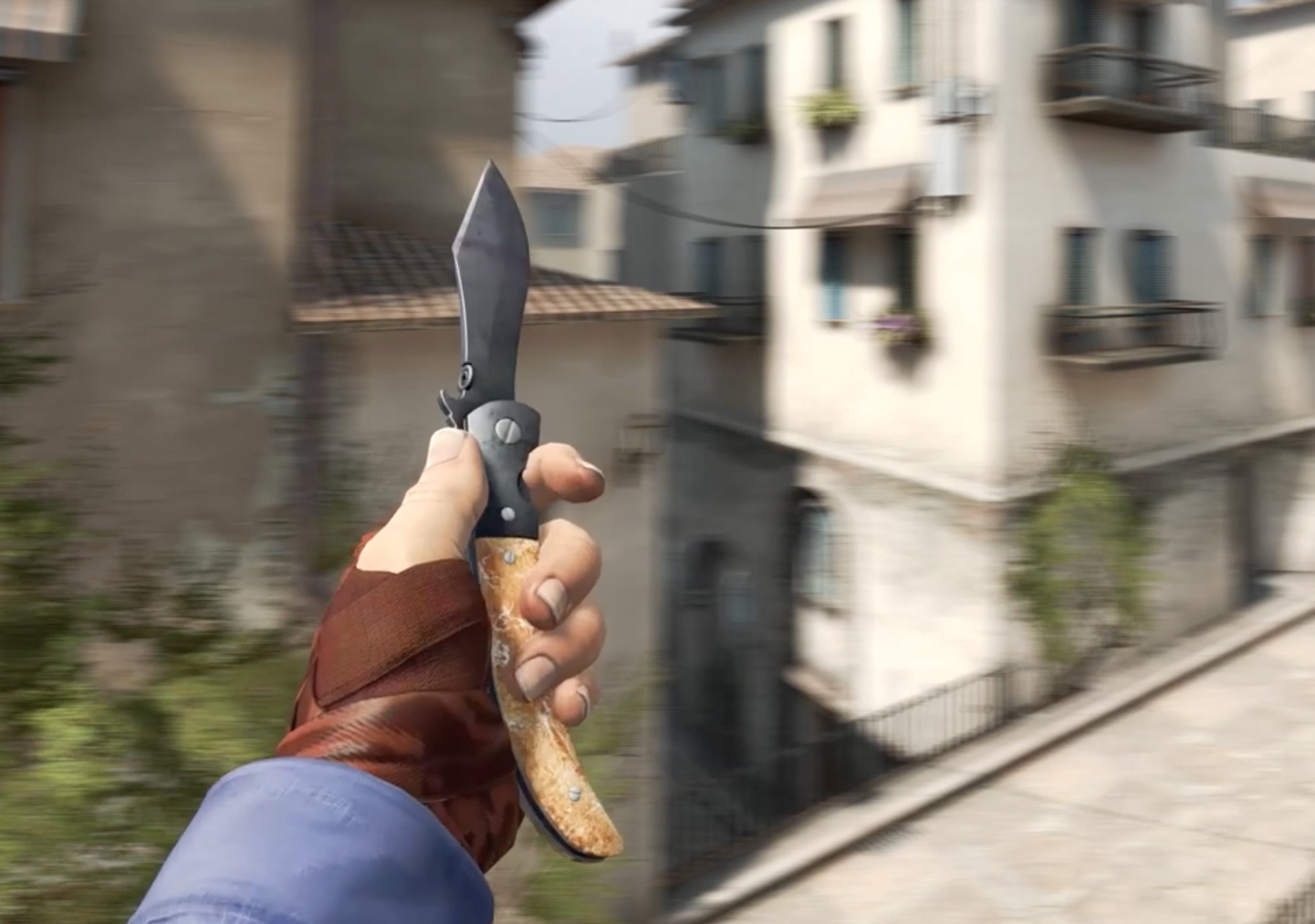 Not your typical camping knife...
This is one of those situations where the vanilla skin is really good but just a little bit better is the blue steel. Why not the stained you ask? I admit the stained is a good lookin' skin however the blue steel has that rugged look that the stained just doesn't have. The blue steel is like your trusted knife you've had since you were in the boy scouts. What's great about this skin too is it keeps the color on the gorgeous handle, it's like you made it yourself.
Touch this off with some cool pop open animations and you got a pretty sweet knife for a fair price to boot. This is a newer skin as well so you can be unique, at least for a little. Blue Steel Factory New is currently at $153 on the marketplace and honestly, a Field-Tested Blue Steel at $85 isn't so bad either. Honestly, I think it looks better as the condition gets worse... but maybe that's just my steam wallet talking.
Check out the Navaja Blue Steel in Action 
Image Gallery