[Top 5] CSGO Best Headsets That Give You An Advantage
Updated: 22 May 2022 10:46 pm
Headsets for CSGO that will blow your mind, with awesomeness ofcourse. No more getting rekt, It's our time now.
CSGO is an FPS video game where every bit of information can give you an advantage over your opponents, whether it be map information, standard terms, callouts, or even setting your mouse sensitivity to a certain number.
CSGO is a video game where you have to devise a plan and apply to win. Just as in CSGO, such things are Important. Sound is critical in CSGO because it gives you tons of information about what the opponent is doing. For example, Reloading sound, footsteps sound, Pistols/Rifles sound, Jumping sound, or even the bomb ticking sound. With such sounds, you can predict your enemy movements and locating them. All give you different information which helps you in every step towards winning your game.
With a better headset, you will hear very clearly while having the upper hand and can carry out your plan more efficiently and prepare for any changes that need to be done. But there are so many headsets in the market, how do you find just the best ones?
Don't worry. I have found just the best Top 5 CSGO Headsets for you guys to give you an advantage. And they are great! Having the best headset for CSGO can take your gaming experience to the next level.
5)   SteelSeries Arctis Pro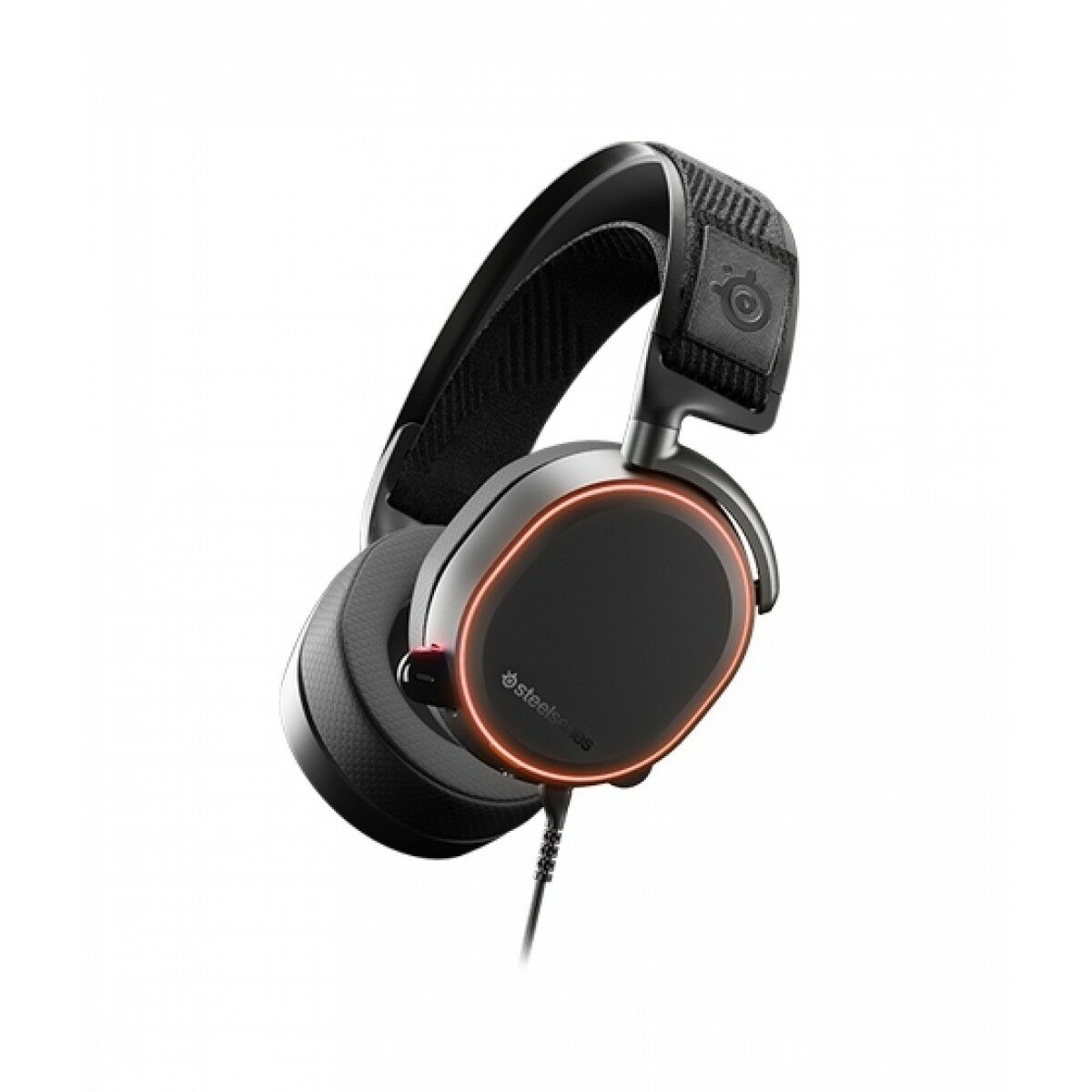 SteelSeries Arctis Pro with its striking design. Ready to unleash the pro inside you. With this headset you will experience how pros really play.
I am sure every gamer has heard of SteelSeries before. Their headphones are top-rated because of their sleek designs and great audio. That's why it's a must-have to be in the Top Headsets for CSGO. SteelSeries Arctis Pro is one of the few headsets that not only are most comfortable, but the audio is so crisp and loud you can hear the silvers in the T-side saying "Rush B." I mean, this headset is, without a doubt, one of the best out there. Calling it a beast headphone will be correct. The SteelSeries Arctis Pro, a gaming headset, is suitable for CSGO players because it has a surround sound function, which enables you to pinpoint the location of your nearby enemies when they make a sound. But aside from having an advantage over your enemies, this headset was made very light. Arctis Pro is one of the lightest gaming headsets you can find. The design is minimal. Parts of it are light, thus making it more comfortable to wear. This headset has a microphone built-in, too, with noise-canceling featuring. Thus it captures clear audio and removes the background noise And.
In every gaming headset, you look for two qualities, hearing clear sound and having a better mic to communicate better. And SteelSeries Arctis Pro has both of those qualities. For RGB fans out there, don't worry. They got you covered, too, yes. It has excellent RGB lighting on its ear cups which is always lovely to see.
Lots of CSGO pro players use this headset in tournaments or while practicing. The players who I have seen using them are NiKo, Karrigan, Kjaerbye, and valde. It just shows how cool and beneficial it is to use SteelSeries Arctis Pro for CSGO. Further proving the quality is of great merit.
 What's excellent about SteelSeries Arctis Pro
Being very light, its more comfortable to wear and can help you play for hours
The sound is loud and clear, which helps you have an advantage in CSGO
Have DTS Headphone:X v2.0 surround sound
Have hi-res crisp speaker drivers
Has RGB lighting
Price: $199.99
4)   Sennheiser Game Zero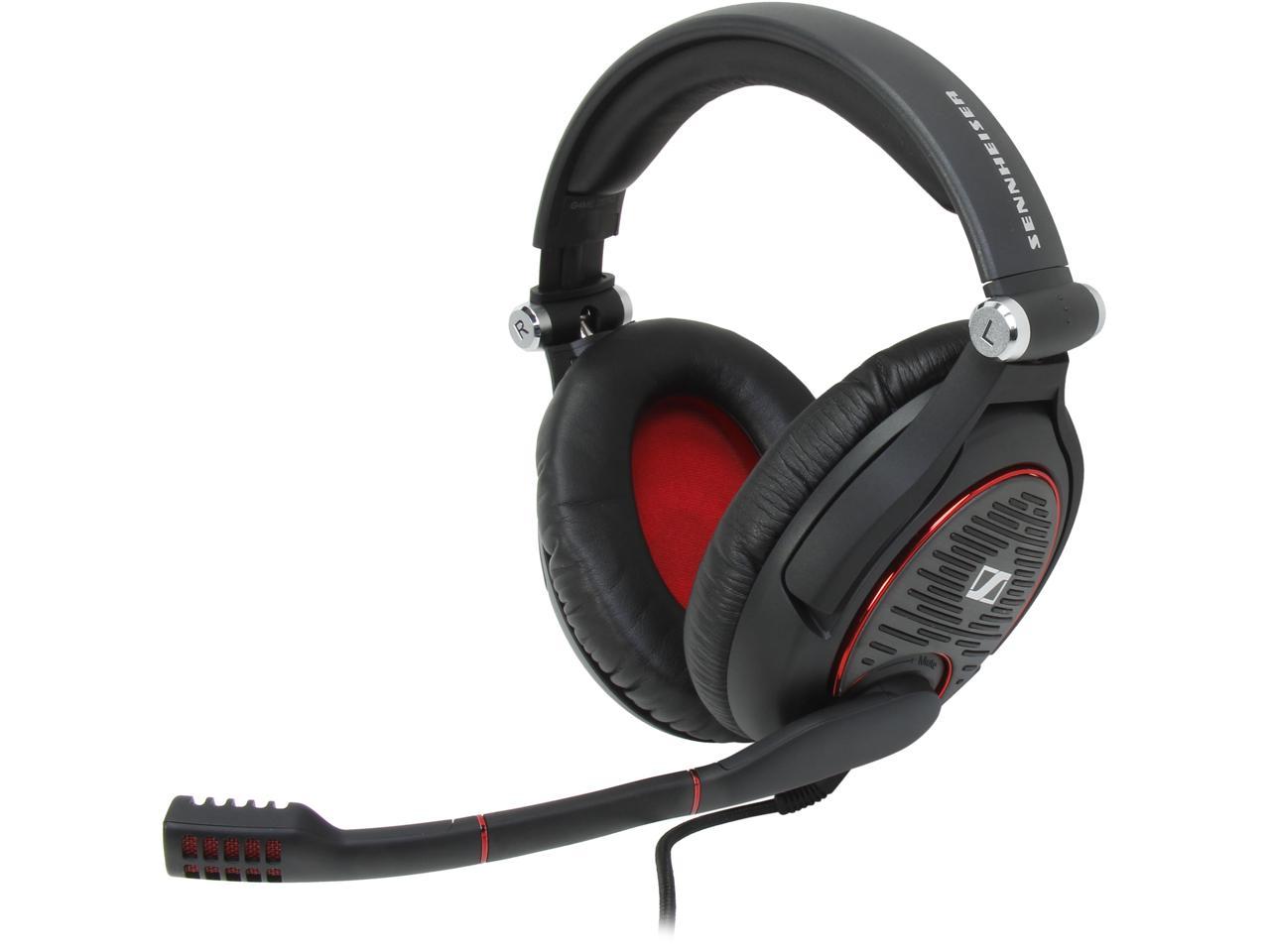 Sennheiser Game Zero showing its German engineering and sturdy design. With great comfort, this headset will deliver your voice like no other.
Sennheiser is a well-known brand for headphones, and let me tell you right now that they are GOOD! This Germany-based brand has a lot of variety for gamers and audiophiles included. Not only are their designs superb, but the quality of overall their products has remained the same over the years, and it's just best of the best. With over 70+ years of manufacturing audio equipment, I guess it's safe to assume that they know what to make and keep up with current demands. There is one thing that it always offers, and that is its premium quality of sound.
The Sennheiser Game Zero is a product that you can expect from this experienced brand. The sound quality is exceptional, delivering clear and precise sounds while keeping the bass in check. The design itself is so flashy and unique that you know that this will work just best in a first look. But what about mic? Well, the mic itself is just one of the best out there. It offers excellent noise cancellation and delivers your voice with constant precision, precise frequency, and without any background static.  Calling it Top tier will not be wrong. It has all the features any Pro will need. And it's reliable because of its German Engineering Technology. That's why you can see many pros of using them in tournaments, for example, coldzera, ScreaM, Dosia, and Snax.
What's excellent about Sennheiser Game Zero
Noise Cancelling feature to convey your voice properly
Removable Cable
The design is pretty HOT
Build quality is Premium
Top Tier Mic and Supreme Audio
Foldable
Price: $159.36
3)   Logitech G430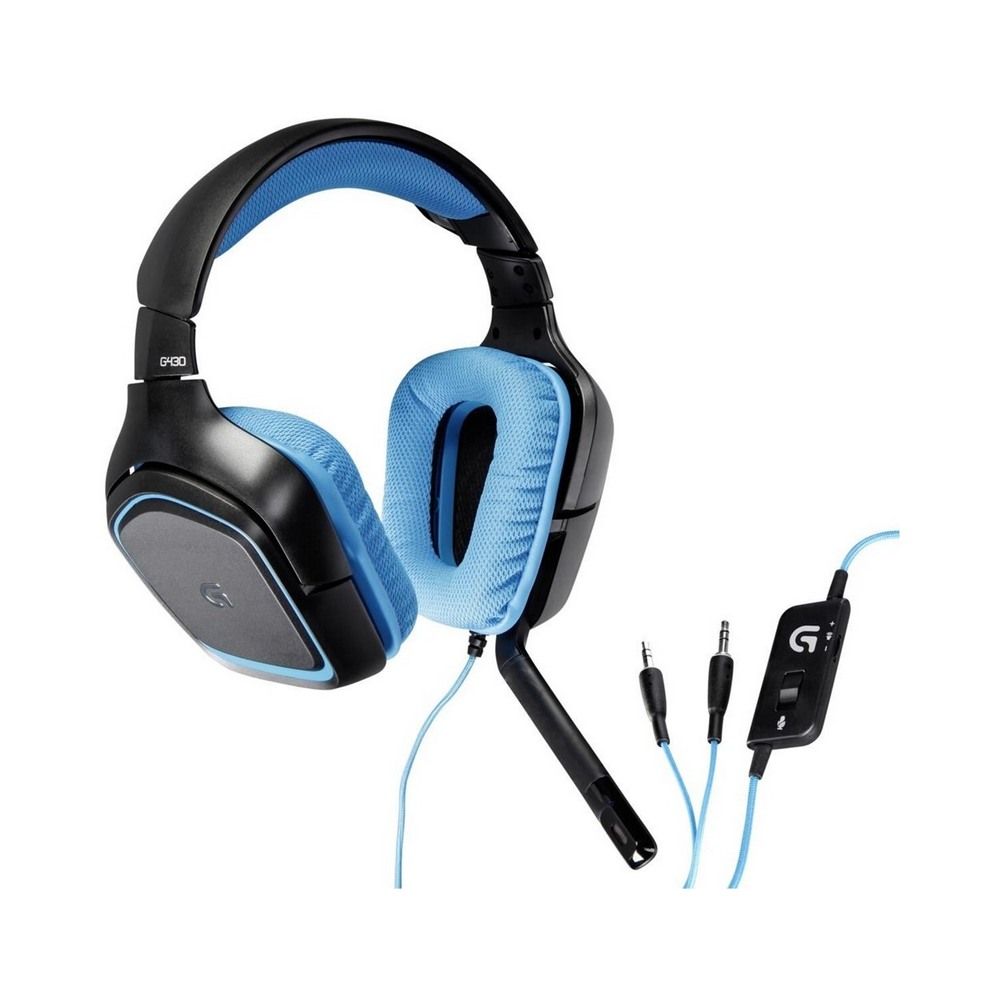 Logitech showing off its amazingly blue-colored headset to bring you the best it can. Giving you an advantage over everyone whether it be competitive CSGO or gaming setup.
Logitech is one of the leading manufacturers of PC peripherals such as mice, keyboards, steering wheels, joysticks, gamepads, webcams, microphones, and many others. They make them all. Including gaming gear as they have made some of the best headphones out there competing with its rivals while maintaining its quality and living up to its name. Both gamers and regular buyers have always praised their hardware. The name Logitech itself proves its quality and lives up to the standard. Mainly they are known for different types of mice and keyboards. But their headsets are just great as well. Logitech is a solid choice for buying gaming hardware and will surely leave you happy with its features and hardware quality. They have many unique designs for all of their products, and prices may vary from item to item.
Logitech G430 is a Premium gaming headset that offers an excellent experience for any pro gamer out there. With its simple yet eye-catching design, the blue color is attractive and can blend well with any blue-themed gaming setup. It offers all the features you need in playing CSGO. The sound quality is pretty good, and the mic is adjustable too. The earpads are covered with soft sport cloth that will allow you to play with superb comfort for a more extended period.
It has Dolby and DTS 7.1 Surround feature, which allows you to get precise positioning of your opponents. The experience with this headset is excellent. And the best part about this headset is that it's cheaper compared to other high-end gaming headsets. Even though many pro players use high-end gaming gear, some of them use standard ones as well. Many pro players have chosen Logitech G430, such as NBK, apEX, Boombl4, and Subrosa.
What's excellent about Logitech G430
Attractive Blue design
Superb surround sound quality with Dolby and DTS
Comfortable
The unidirectional folding mic can be turned away.
Price: $150.00
2)   Razer Kraken 7.1 Chroma V2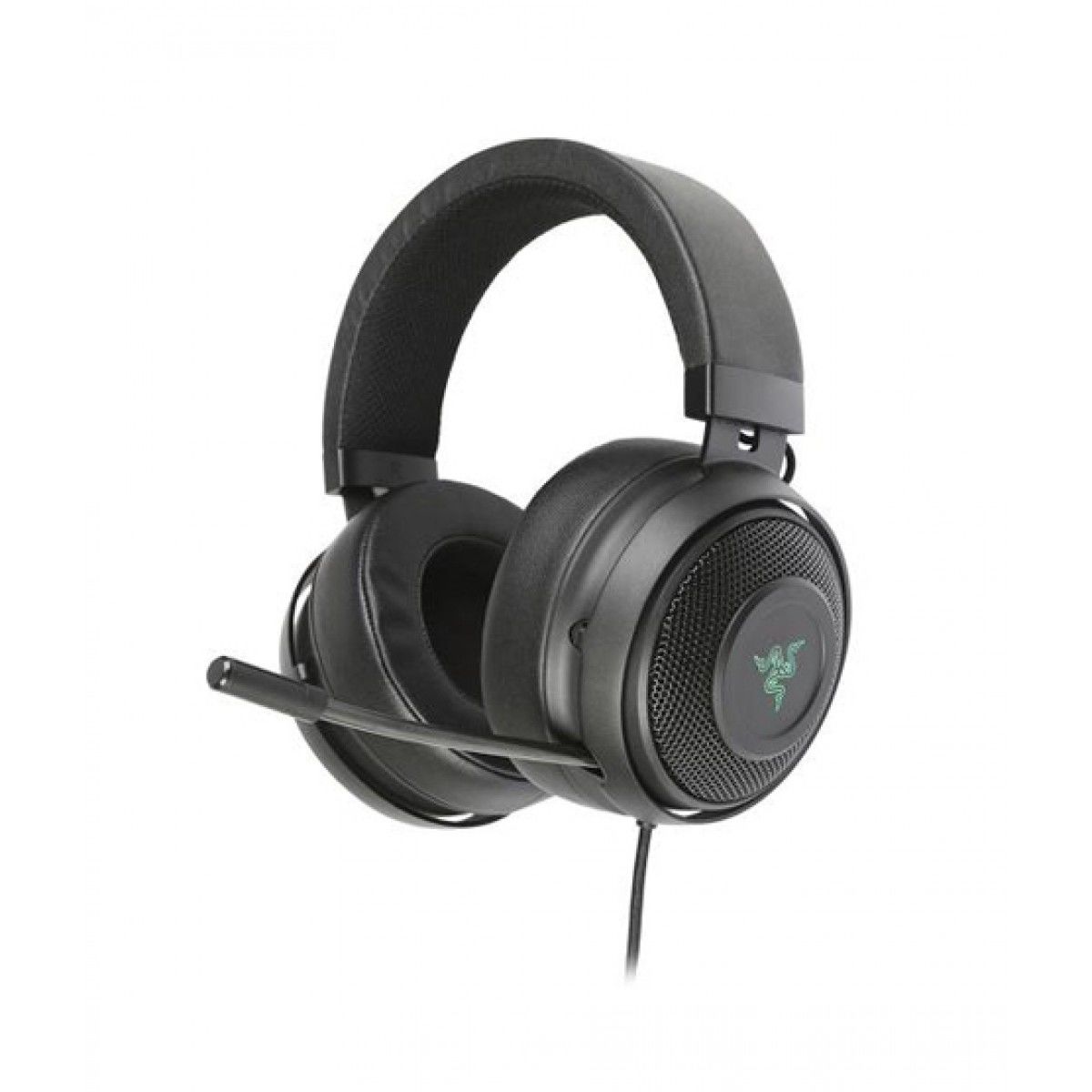 Razer Kraken headset coming to show you how things are done in competitive gaming. With its signature green color and best quality, this headset will surely satisfy your CSGO experience.
Razer Kraken 7.1 Chroma V2 is a fantastic choice for playing CSGO. Why? Because the company Razer specifically makes gaming headsets for competitive video games. Almost all of their products are specifically designed for gaming, and without a doubt, they deliver just what the Pros need. Razer Kraken 7.1 Chroma V2 has 7.1 has Virtual Surround sound and assistance. Not only that, but it comes with a built-in-sound adjustment tool named the Equalizer in the software, allowing players to adjust the sound to their liking.
Want a comfortable headphone with a modern design and unique bass-reproduction features? Then this headset got you covered. Playing CSGO can get very competitive, and even tiny details become essential factors in winning. That's why this Razer headset has noise-canceling features, just top-notch sound quality, and an immersive surround sound system. It cancels out all background noises, including the mic, thus providing you with unbreakable and clear communication with your teammates, keeping you focused, and help you in every moment.
With its 7.1 virtual surrounds sound quality, you can hear the enemy better and more clearly. Providing you with professional audio and making that competition more fun to enjoy.
With all these modifications and adjustable features, there is no doubt this headset is a choice of many gamers. There are so many flexible options that come with this headset that it can be just a universal headphone for all gamers. Like it even has adaptable voice activation. Once you adjust it to your ideal slider and hear yourself, you know you made the right choice by buying Razer Kraken V2. Bucks well spent! Some pro players who use this headset are nak, DeStiNy, d4v41, and much.
What's excellent about Razer Kraken 7.1 Chroma V2
It's light and comfortable
Built-in advanced 7.1 Virtual surround sound engine
Customization options and lots of adjustments
Lightweight and extremely flexible
Fully-retractable microphone
Price: $156.98
1) HyperX Cloud 2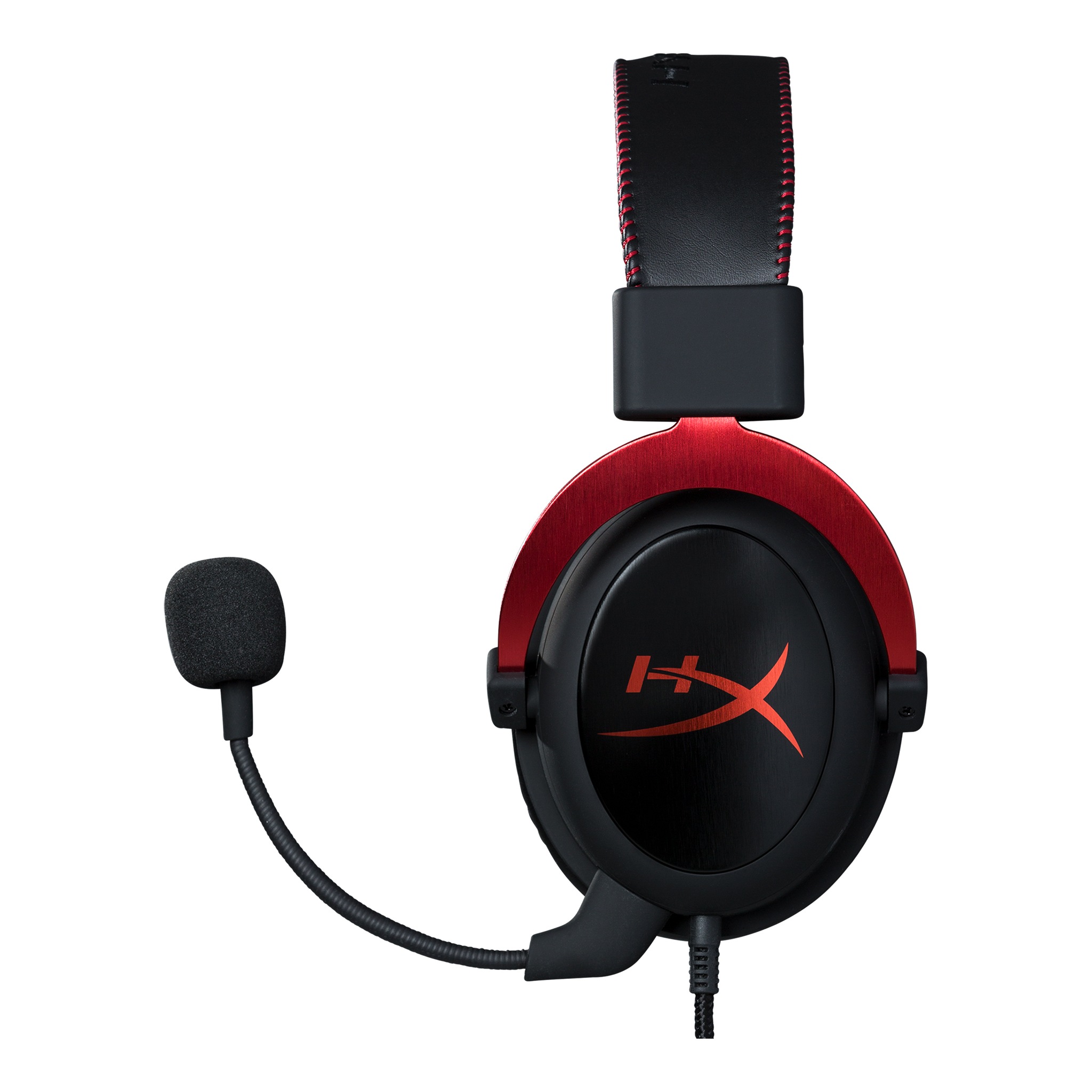 The best gaming headset ever designed for CSGO. The Global Elite headset that you need. Many CSGO pros recommendation and is best to achieve the dream of you becoming pro in CSGO.
Taking the no.1 Spot in our Top 5 CSGO Headsets is the legendary and most used gaming headset by pro players, The Hyperx Cloud 2! It has all the features you need to play competitive CSGO.  Being the choice of many pro CSGO players, HyperX Cloud 2 is a well-known gaming headset in the CSGO gaming community and is considered the best. HyperX has created many cool-looking and best-functioning gaming headsets, including HyperX Cloud 2.
But why HyperX Cloud 2 is just best? Because of its fancy 7.1 Surround Sound that comes with its USB dongle. Like I mentioned before, having an advantage over your opponent in CSGO can do you wonders. And having a good advantage is just a game-winning feature. With its surround sound, it pinpoints the enemy location exactly where it made a sound. Like there is no delay or whatsoever, listen to someone reload behind the mid door on dust_2? You will know whether it's the right door or the left. Yes, that level of accuracy. You can control the volume for both mic and headphone from that dongle as well. It's a leap forward towards a better gaming experience. The sound quality, the mic, the comfort, the sturdiness, just everything is balanced and of high quality. For the best CSGO experience, I would highly recommend buying this headset.
The top CSGO pro players have chosen this headset: fer, s1mple, ropz, Stewie2k, woxic, and flusha.
What's excellent about HyperX Cloud 2
Superb Sound Quality
Excellent Value
Comfortable for all head sizes
Excellent sound quality with 7.1 Surround Sound
Crisp, clear Microphone quality
Used by many Professional CSGO Players
Price: $99.99
You may also be interested in:
Image Gallery