[Top 5] CSGO Best Mousepads Used By Pros
Updated: 26 Mar 2022 2:09 am
While having skill and experience helps to become the best in the industry, reliable and sturdy equipment can also improve ability.
In the CSGO professional scene, players from every country come together in the world to become the best in the industry. There is no doubt that having experience and skill playing CSGO greatly helps becoming one of the best but that doesn't mean it's the only factor. One of the many pieces of equipment that pros use is a mousepad. While it doesn't seem important at first, a good mousepad can help mouse control, help your wrist stay comfortable, and keep your desk from being scratched. This list will show some of the best mousepads being used by professional players in CSGO.
5. ZywOo (Team Vitality | CORSAIR MM350)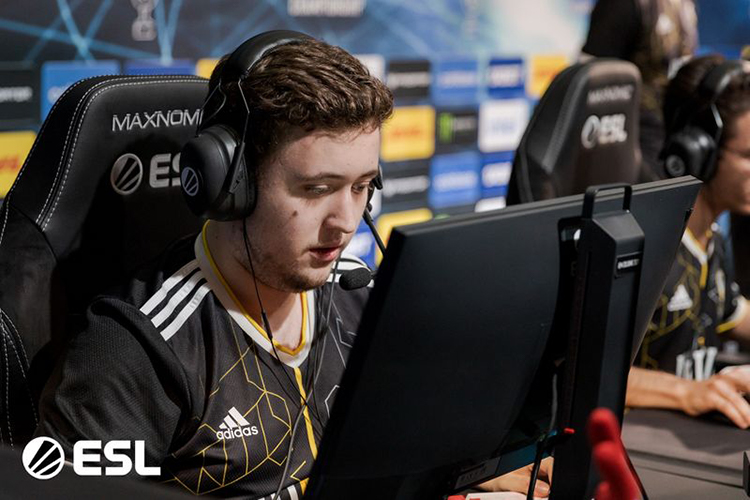 Mathieu "ZywOo" Herbaut is considered to be one of the best professional CSGO players in the world. Born in France in the year 2000, Mathieu started playing Counter Strike at the age of 7 years old until he was recruited to play for the team, Vitality, when he turned 18 years old in 2018. Since then he has won multiple tournaments and has been voted CSGO Professional of the year twice in a row with numerous MVP awards.
There aren't many players able to compete on the same level as ZywOo which can also be said with the equipment he uses. One such valuable piece of equipment is his mousepad, the CORSAIR MM350. The company behind such a mousepad CORSAIR is known in the gaming community to make reliable competitive and non-competitive play products for years now. The MM350 is a premium extra large mousepad that covers your entire gaming space for your mouse, keyboard, and more. It stays in place so it doesn't move, it helps keep your keyboard in place so it doesn't slide around, and gives your mouse optimal ability to move around effortlessly without any resistance. At an easy price of around $30 USD, this mousepad is a must buy for anyone.
4. sh1ro (Gambit Esports | ZOWIE G-SR)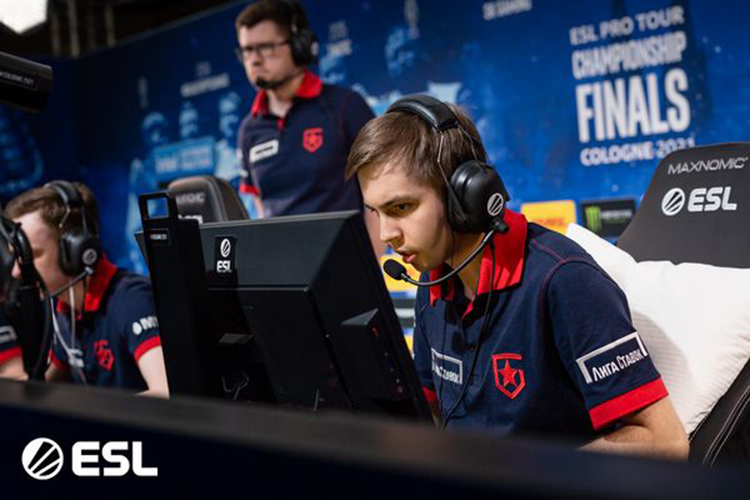 Dmitriy "sh1ro" Sokolov, born in 2000, is a professional Russian CSGO player who plays for the team, Gambit Esports. He is an up and coming professional that has been compared to being as good as s1mple who is also to be considered to be one of the best players in the world currently. In addition to this, sh1ro has won multiple MVPs and was ranked number 4 for being best player of the year in 2021.
The mousepad that sh1ro uses is part of the famous ZOWIE collection of mousepads. Many pros use this brand and it's not hard to see why either. For $30 USD you get an 18x15 inch mousepad with effortless gliding and a strong rubber grip to stay in place. And to top it all off, the smooth and comfortable cloth surface provides a welcoming surface to rest your wrist on as well as allowing you to use it non-stop all day long.
3. ropz (FaZe Clan | Razer Gigantus)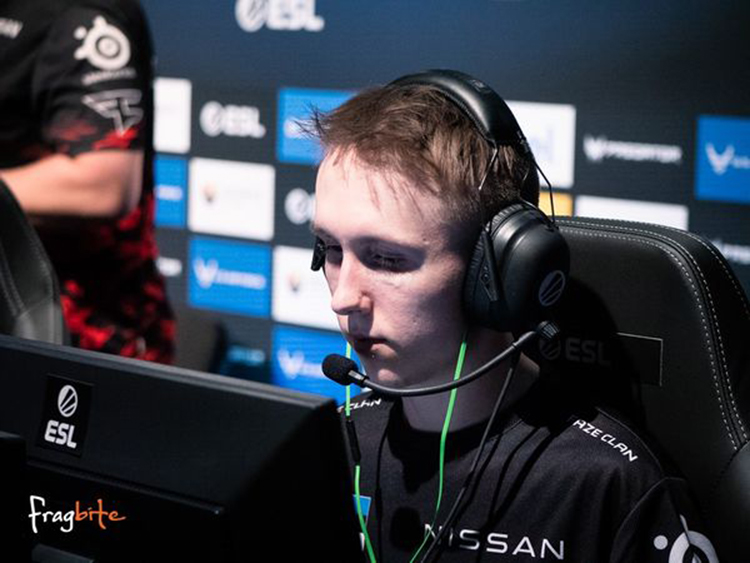 Robin "ropz" Kool born in 1999, is a professional CSGO player for FaZe clan. Originally a Call of Duty content creator, ropz started his career with CSGO in 2015 being one of the first Estonians to become a CSGO professional. On top of this, ropz has also been called a "breakthrough" player who would soon become one of the top players in CSGO. 
In classic gaming equipment it would be impossible not to mention Razer. The Razer Gigantus with its ultra large size has a very optimized surface with amazing tracking with the mouse providing for effortless gaming. Another one for the price of $30 USD this mousepad has material that lasts a long time and grips onto any surface to allow for maximum movement while playing.
2. s1mple (Natus Vincere | Hator Mousepads)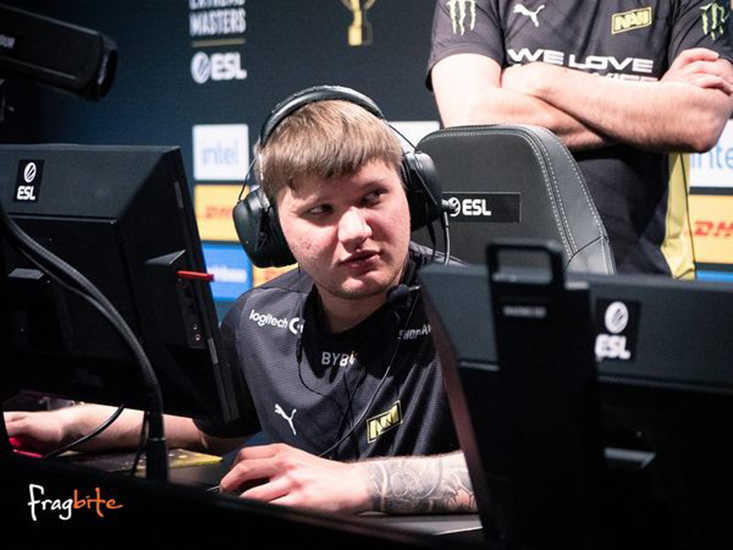 Oleksandr "s1mple" Kostyliev is considered by most people in the CSGO industry to be the greatest player of all time. With countless records, MVPS, and awards given out to s1mple, he has been branded as the face of CSGO professionals. Born in 1997, s1mple has been active in the Counter Strike community since 2013. He has been in countless professional teams like Hellraisers, Team Liquid, Flipside, and more since his emergence onto the scene where he finally settled in NaVi.
In recognition of the achievements that s1mple has had, Hator, which is a Ukrainian based brand where s1mple is from, made special branded mousepads for NaVi. The mousepad in question is "Hator It's nice to be s1mple". It's a limited stocked item that can be bought on the official NaVi or Hator website for $28 USD for the large size or $14 USD for the small size. It comes with gripping technology that keeps it securely in place, smooth rubber for your mouse to glide on, and nice cloth material to gently rest your wrist on. It's one of the best mousepads in stock and it's sure to be a nice addition to anyone's setup.
1. NiKo (G2 Esports | Logitech G640)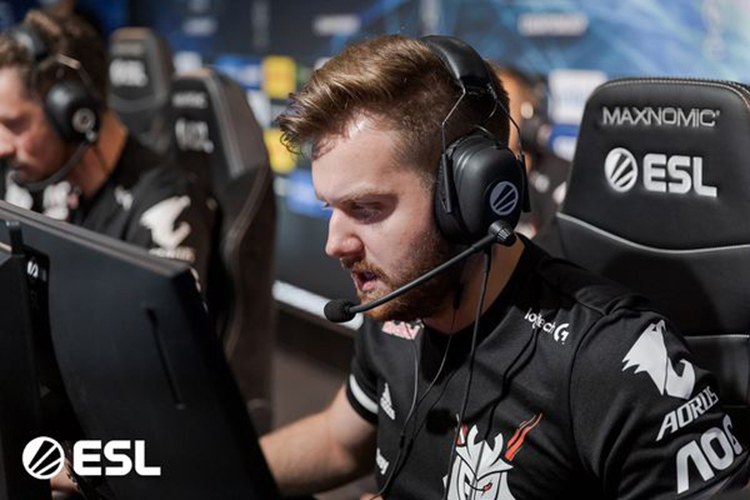 Nikola "NiKo" Kovač is a Bosnian Serb who plays CSGO professionally for G2 Esports and used to play professionally for Counter Strike. Born in 1997, NiKo has been in the Counter Strike community since 2009 and has been a constant advocate for professional players. Widely known to be a contender for one of the best players in the world, NiKo has broken multiple records, had multiple features based after him, and been in many professional teams from iNation, Mousesports, FaZe, and his current team G2 Esports.
The Logitech G640 is the best mousepad on this list by far. In the past years Logitech has been making quality gaming accessories and equipment for optimal gaming usage. The G640 is an amazing mousepad that was made to be easily cleanable, taken wherever it's needed, and perform spectacularly with the Logitech mouse. Material in this pad is comfortable and easily identifiable with the mouses that go along with it, providing for smooth trackability that won't wear out easily. Although it's the most expensive on the list with a $40 USD price tag, it's worth the price for the casual or professional gamer.
You may also be interested in:
[Top 5] CSGO Best Headsets That Give You An Advantage
[Top 5] CSGO Best Keyboard Used By Pros
Image Gallery