[Top 10] CSGO Best Holo Stickers
Updated: 31 Dec 2022 5:00 pm
The Cosmetic Final-Touch (to lose 16-0, but with style)
Ah, stickers. The sidekick of 'skins', the pixelated makeup kits that revived the would-be dead CS:GO back in the day. 
If you've stumbled upon this article without knowing what stickers are, you are in for a treat. If you've stumbled upon this article knowing what stickers are, you are in for a treat. 
Everyone knows the right combination of skins and stickers is what truly makes you a world-class player (Apart from a gaming chair, of course). So here I am again, exposing you to some of the best holo stickers in the CS:GO community right now! Buy it for the guns, or buy it as CS:GO investments, these shall never disappoint your quench for visual-beauty thirst.
10. Battle-Scarred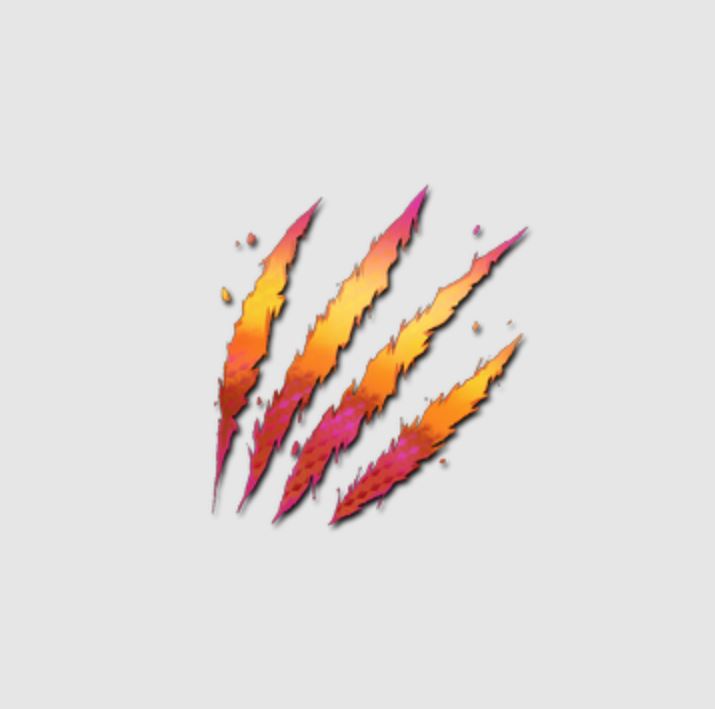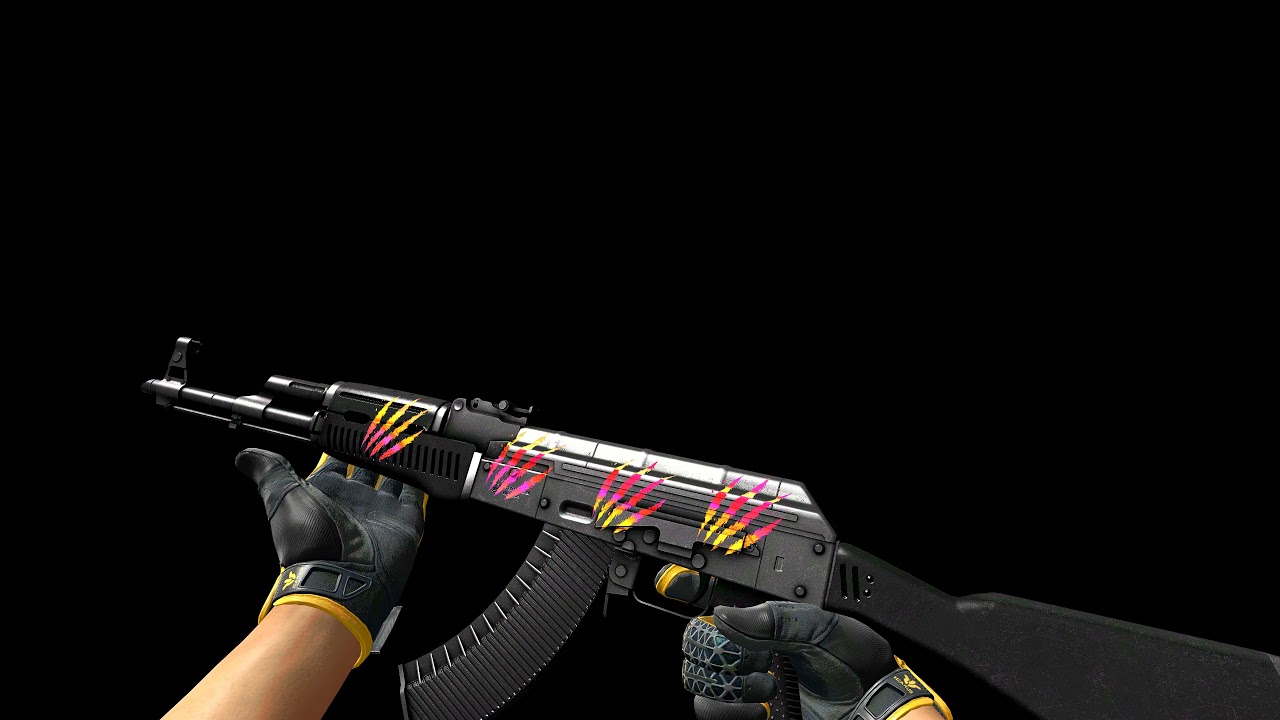 This famous piece of beauty reminds me of Ursa from Dota2. Ah, the days. As for CS:GO, the flexibility of this sticker makes me shed a shiny tear of joy. I mean, just look at that all-black AK with the Battle Scarred sticker slapped on it. It's marvelous. For a reasonable price of <5 dollars, this is one of the best stickers you could possibly own. 
Price: $4.41
9. Drug War Veteran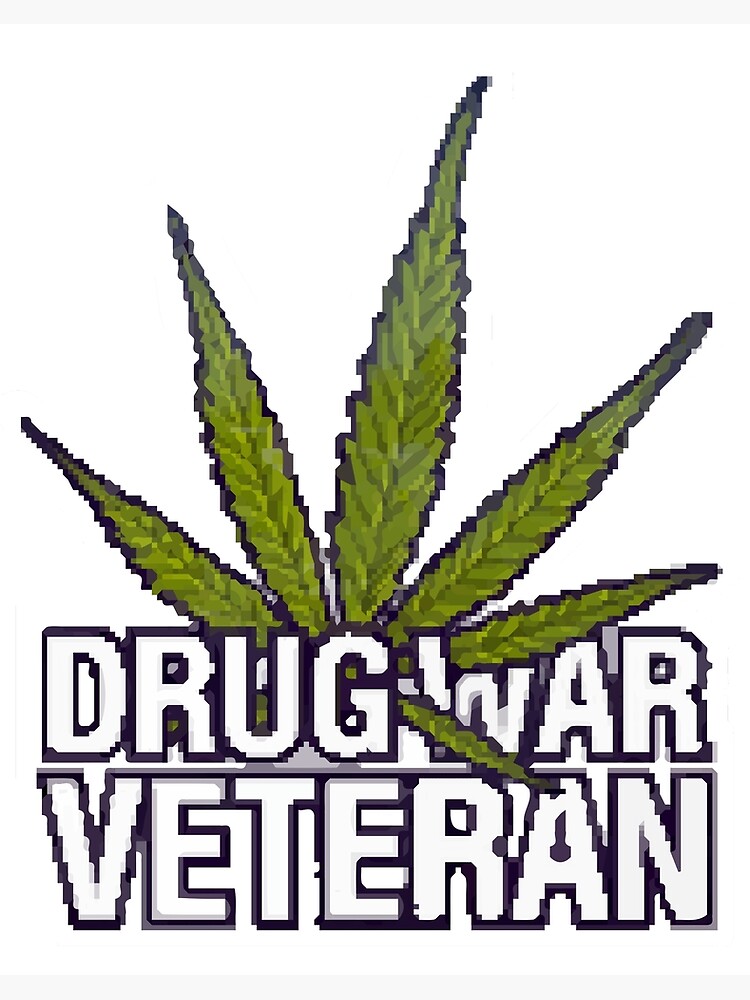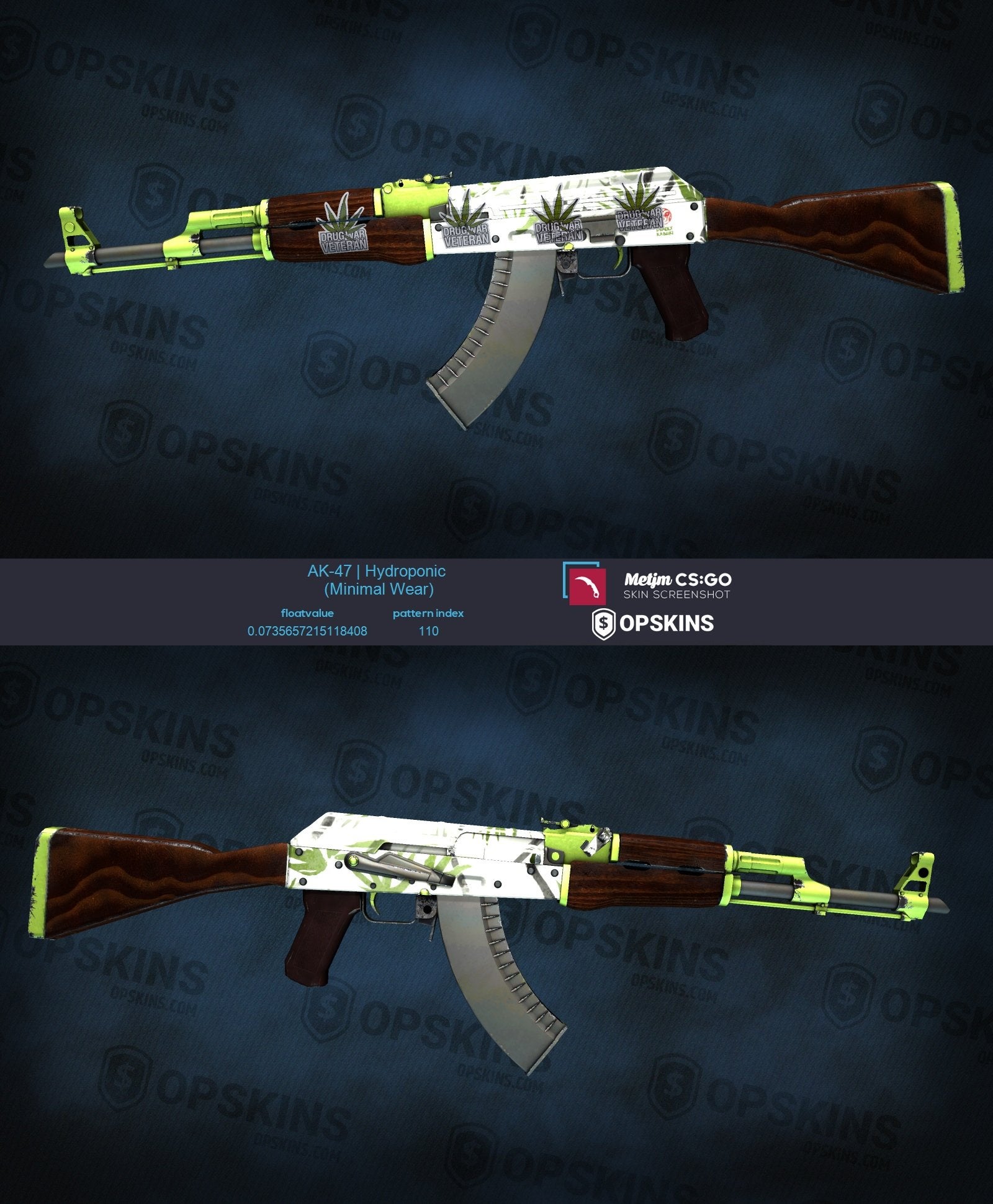 Yeah, I know. It doesn't look that good in general. In some scenarios (like the white AK above), it can work well. But as to why this is a famous and great sticker is… just for the memes, you know. Not everything has to be a masterpiece like Aces High or Pegasus. You could just be a great meme and still find a place in this list. 
For just 1 dollar, this is pretty much a must-have for you, especially if you play not-so-seriously with your friends. Have it for the meme, lad.
Price: $1.03
8. Perry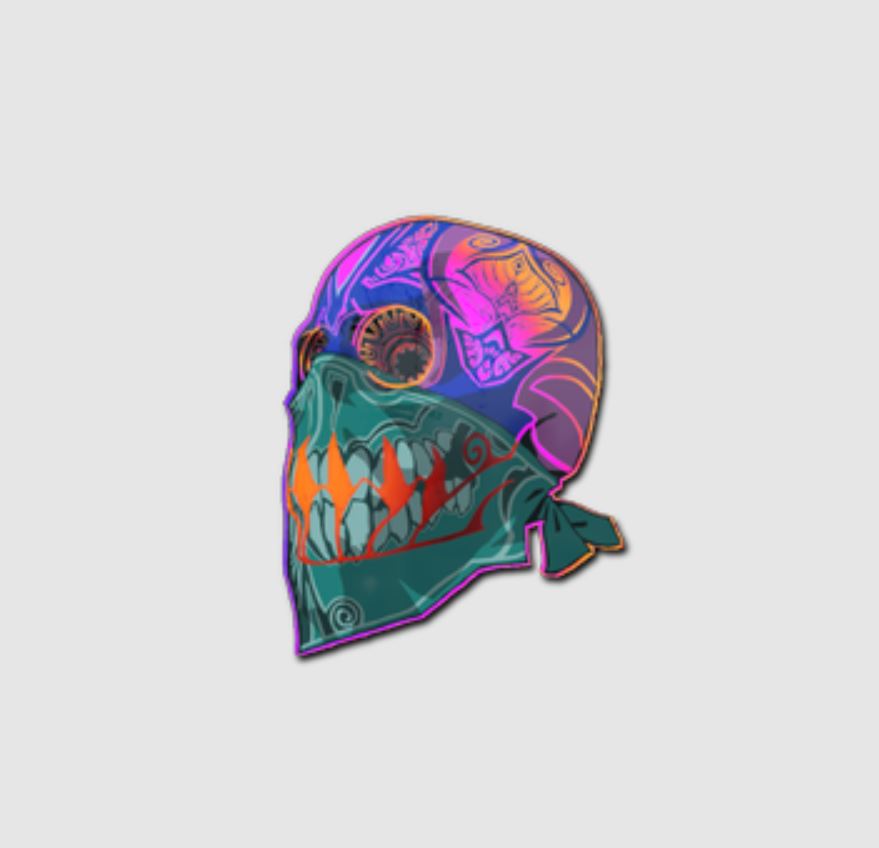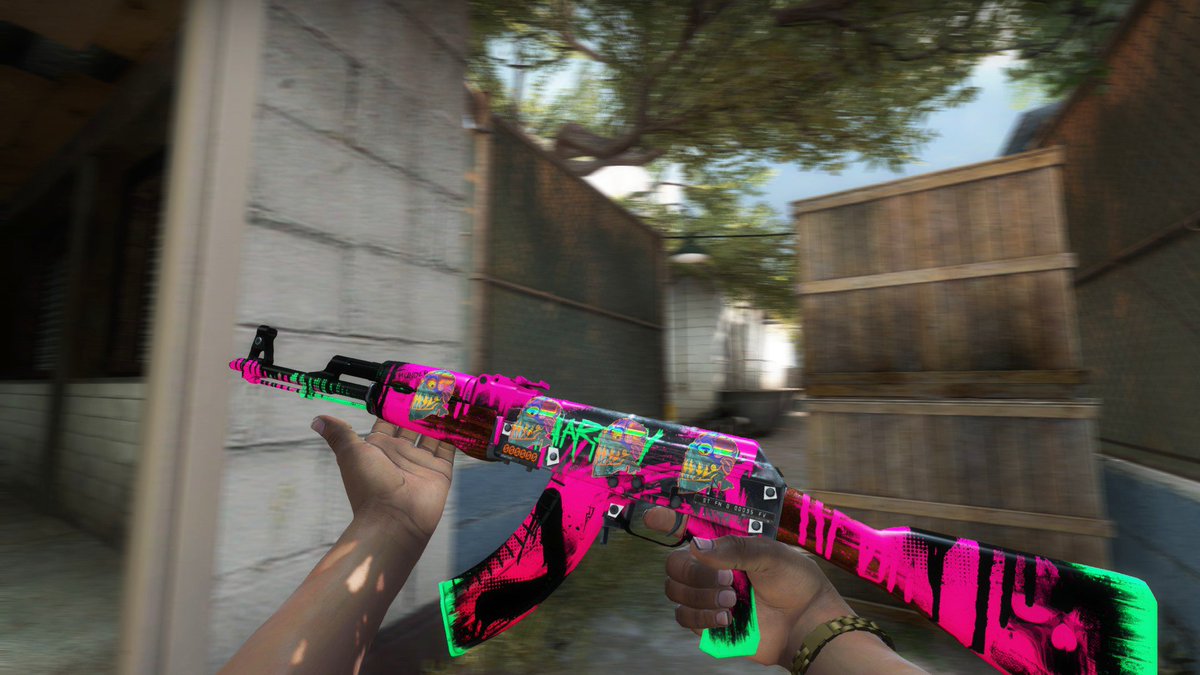 Perry is supreme. The skeleton head… is supreme. I would buy this one twice for the different colors. And yet it won't be enough. The bluer one in the first image is particularly beautiful. This AK clearly justifies my sentence. Enjoy with your sexyhead friend.
Price: $5.19
7. Joan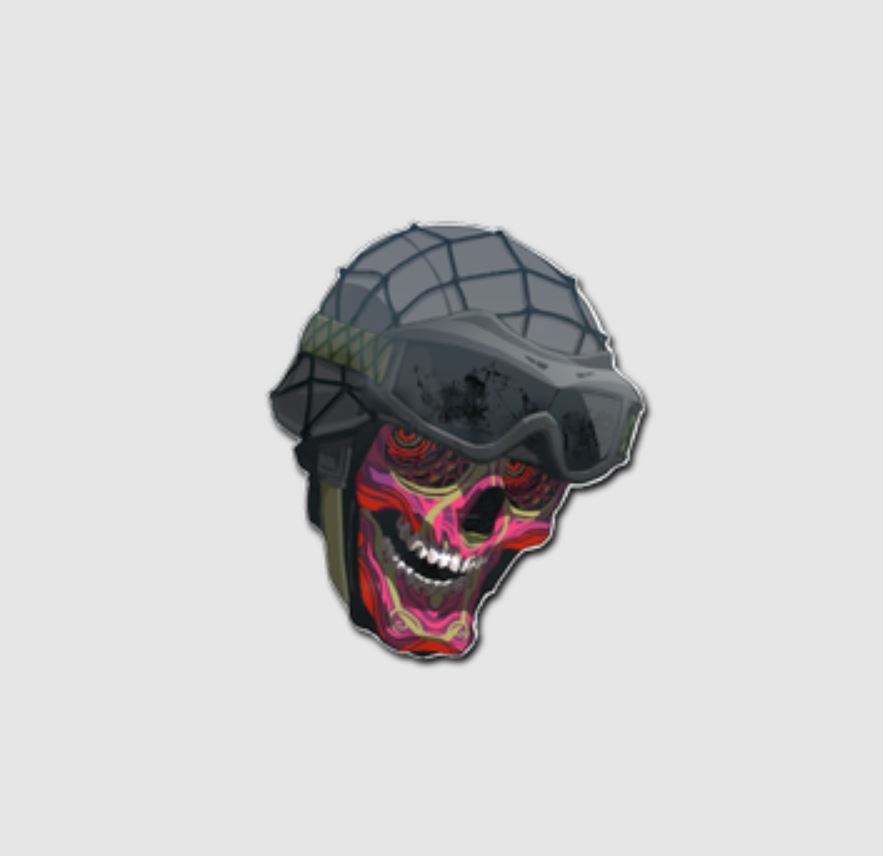 Joan is only a cheap alternative for Perry. It looks great for the price. The greyish hat and the fun combination of reds of the face will make a lot of your skins and guns prettier. Large parts of grey also mean you can just slap this on a gun without skins, i.e., default skin. Enjoy the laughing Mexican.
Price: $0.30
6. Unicorn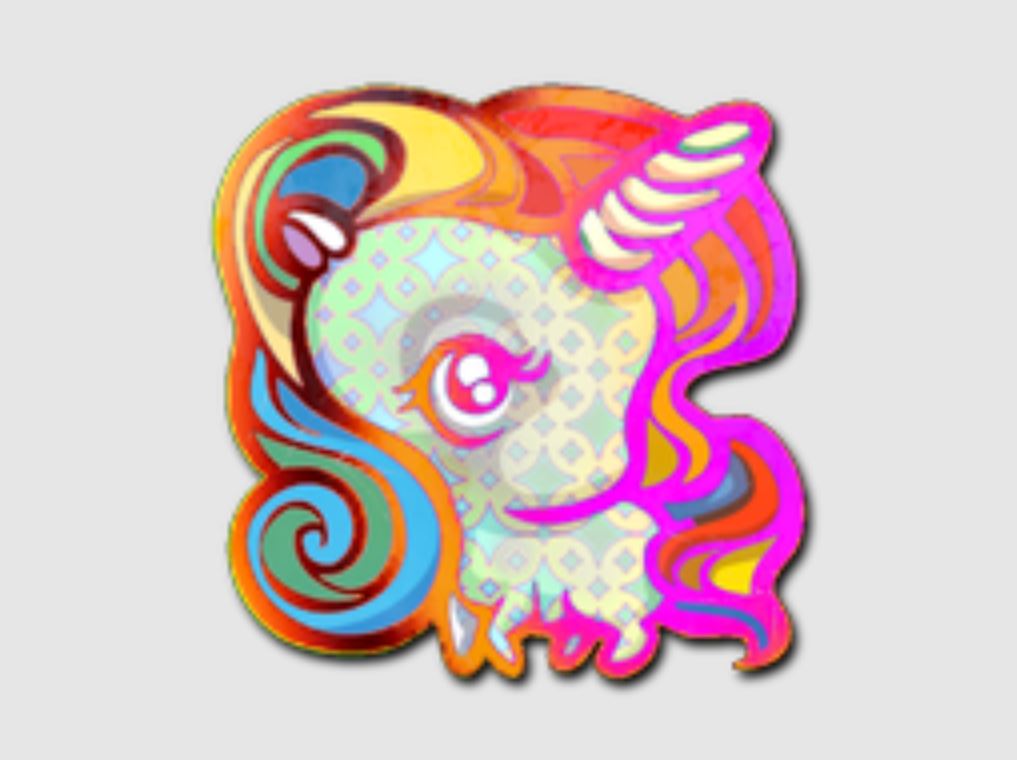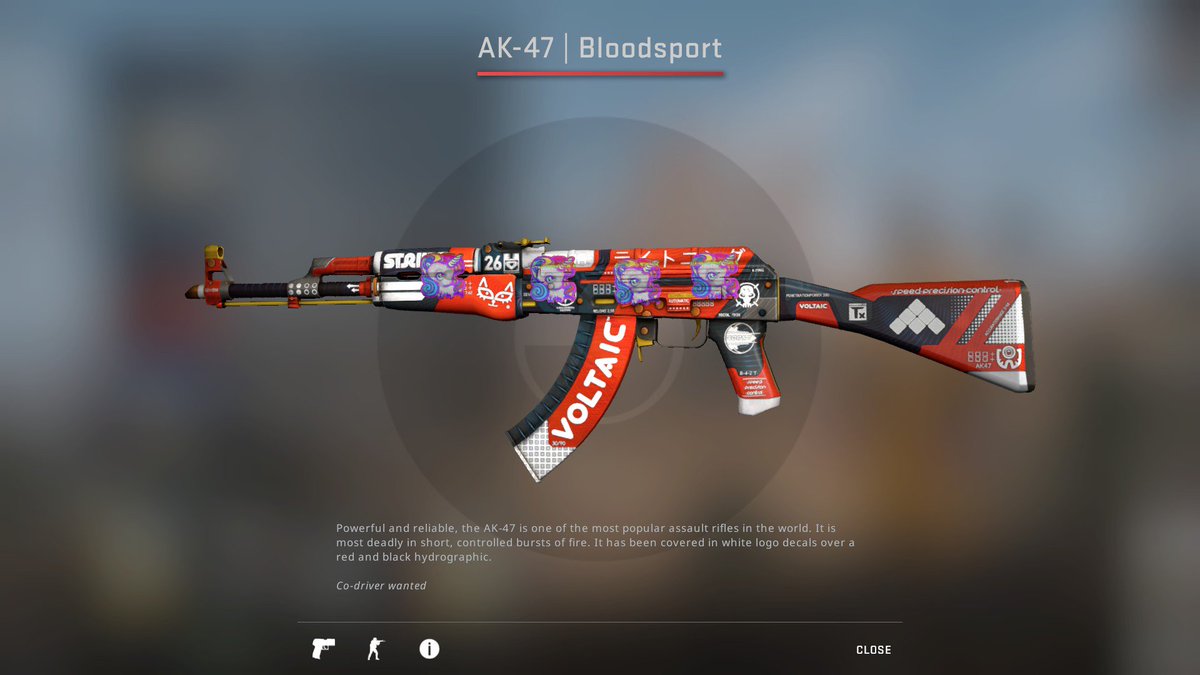 Unicorn is a marvelous cluster of vibrant colors and a sticker that can go really, really well with your pinkish skins. If for some reason you own a vanilla skin, this sticker is a must-buy. This is one of those difference-maker kinds of skins. It's not a subtle enhancer, it is an absolute game-changer. 
Price: $3.97
5. Pegasus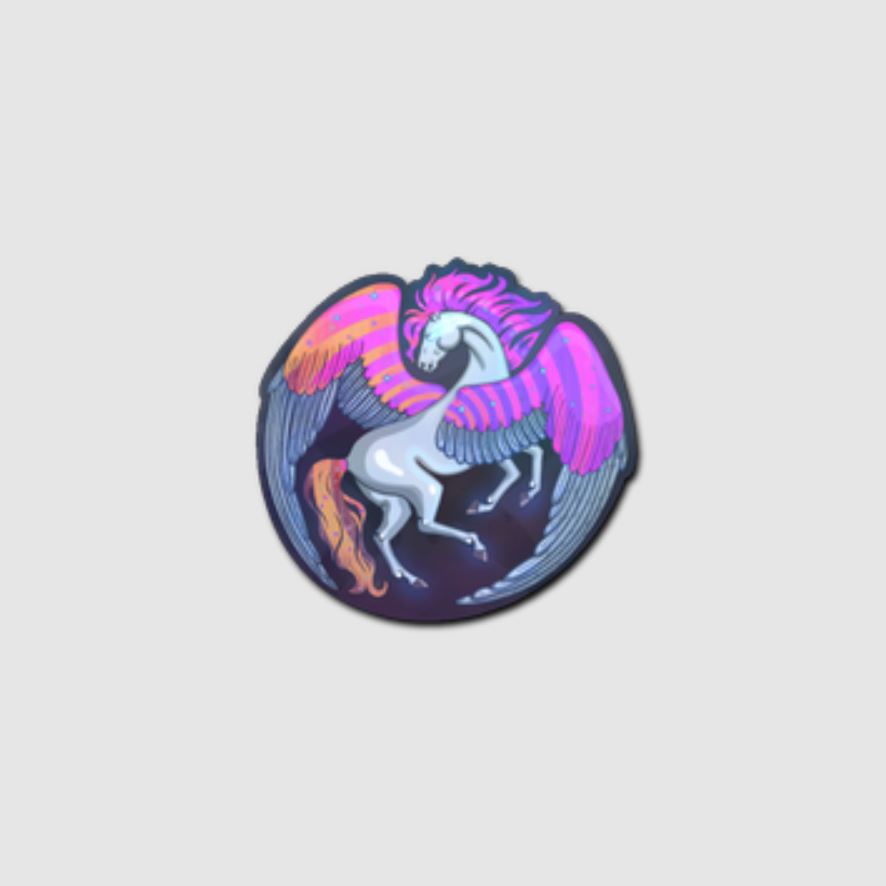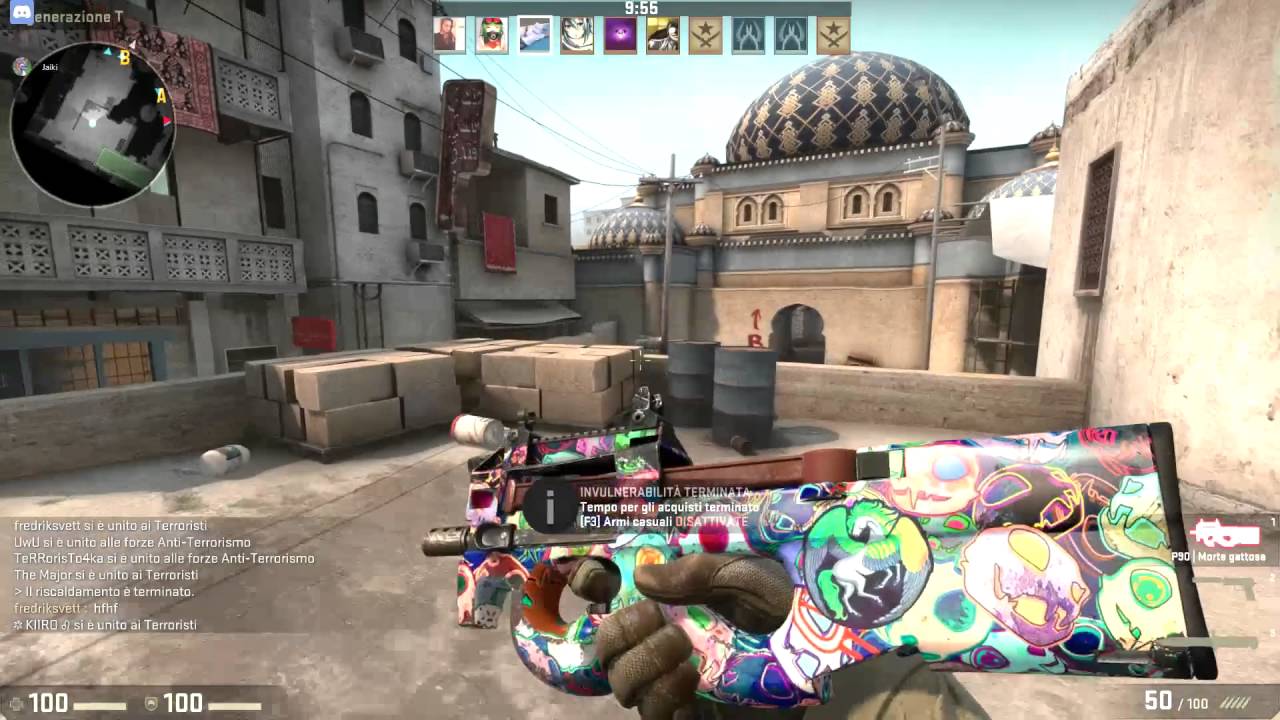 A pegasus is a mythical creature in Greek mythology as a divine, winged horse. Too bad a horn went missing. Anyway, that\s something divinely cool for you to put onto your skins, isn't it? 
There are different colored counterparts of this same sticker and the pink version (like in the first image) really goes well with pink skins, of course. Either way, enjoy this Greek beauty.
Price: $2.47
4. Witchcraft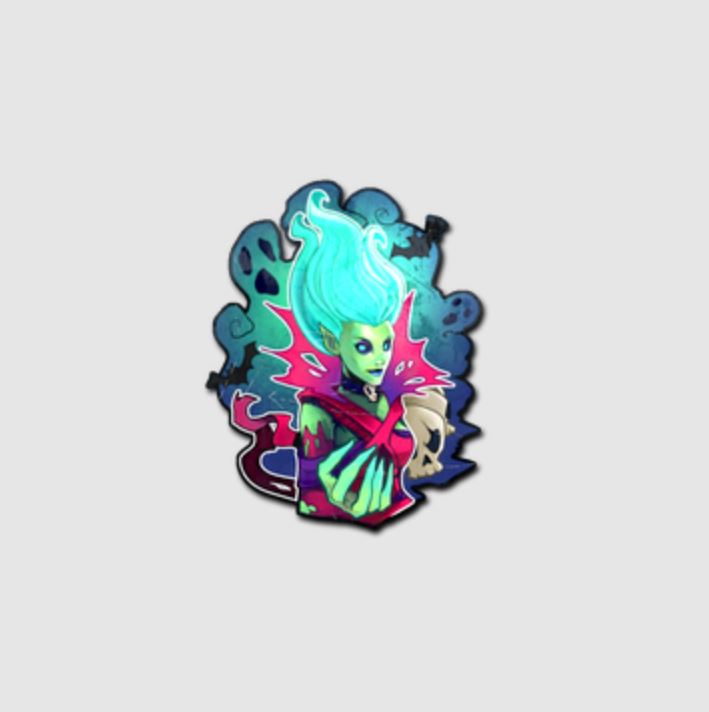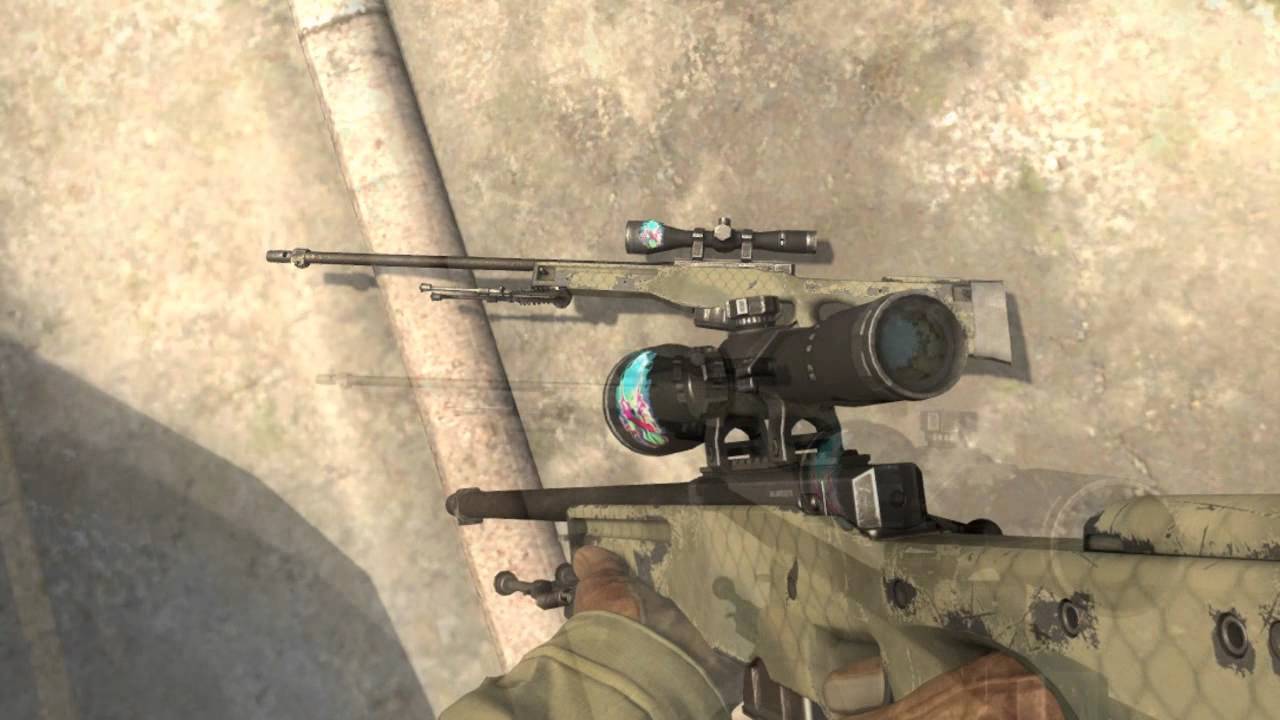 This is another great sticker that reminds me of Death Prophet from Dota2 again. The resemblance is uncanny and it is one of the best budget-stickers your inventory can boast of. At only 1 dollar, this can enhance a myriad of your skins. And it can definitely prophesize your enemies' deaths (if you are good enough),
Price: $1.11
3. FaZe Clan 2018 Boston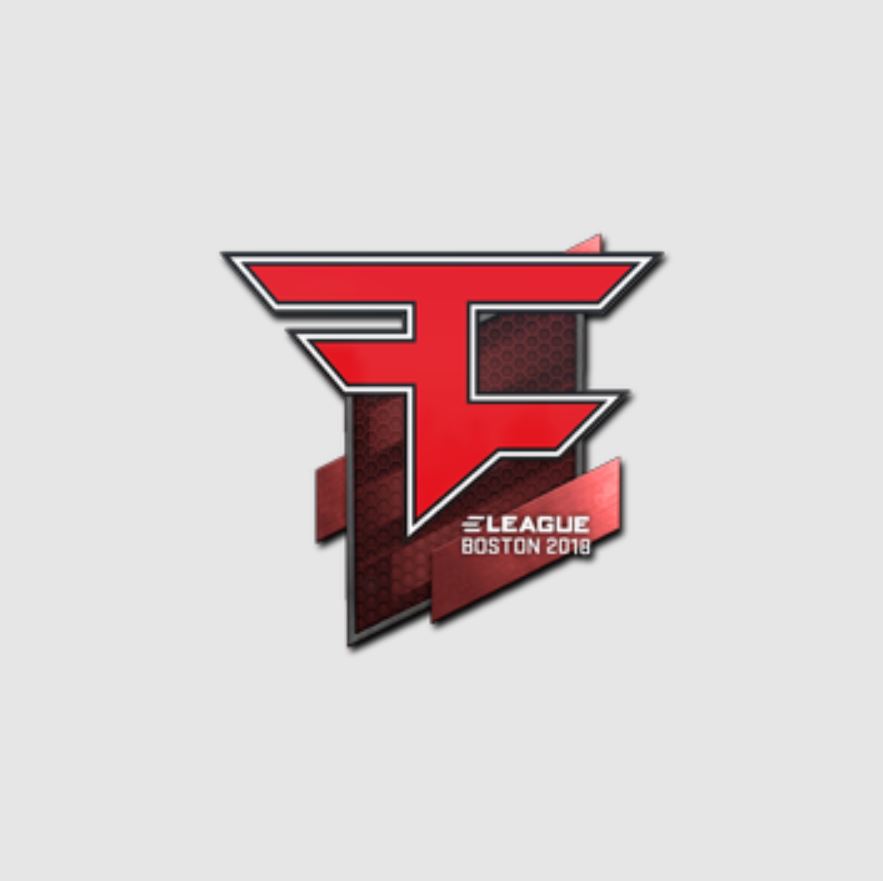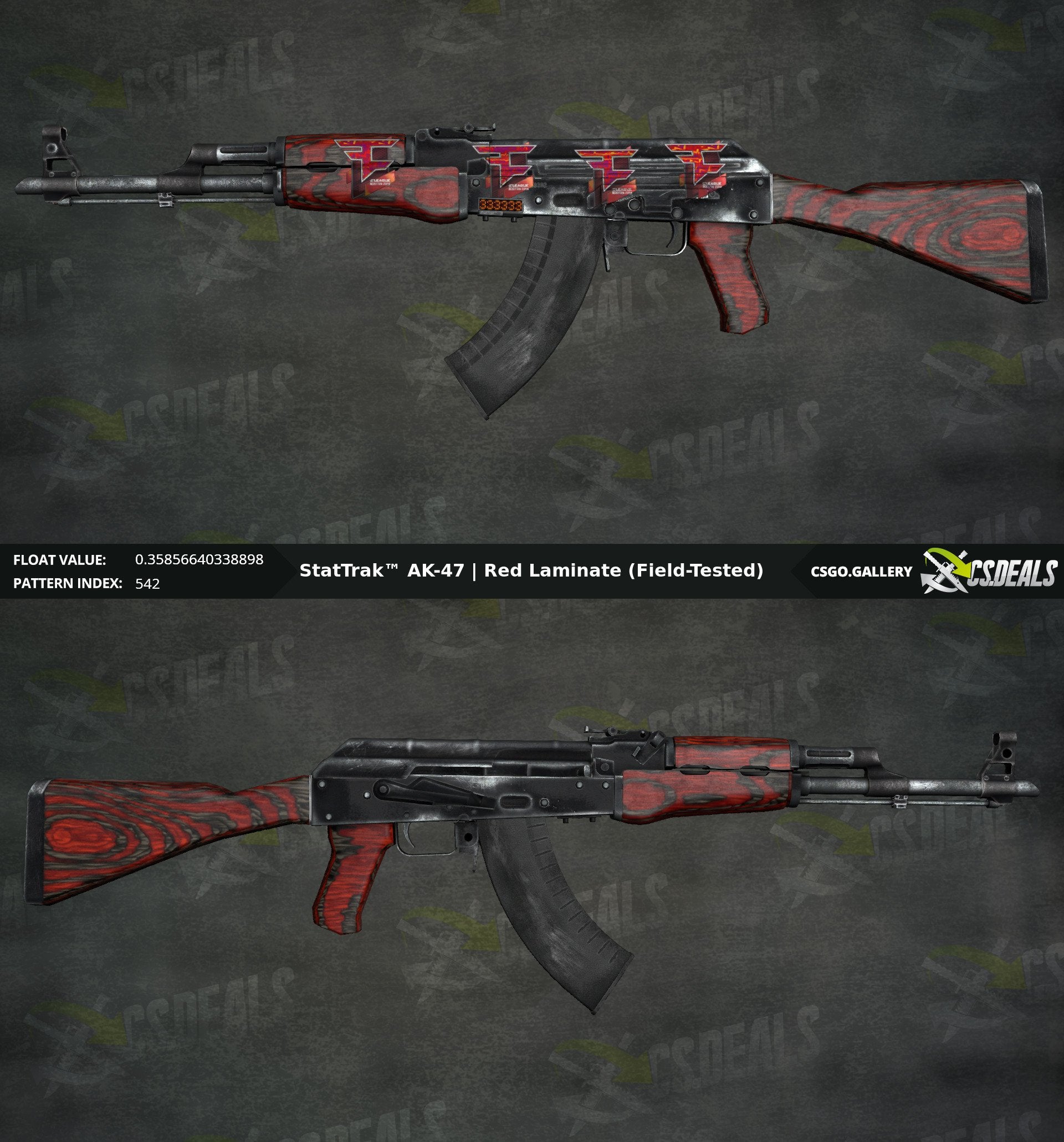 I did not want to include the stickers of a lot of teams, so I just picked the ones with the best logos that are very expressive and pure beauty-enhancer. FaZe Clan logo is definitely one of the best. Whether you'd pick a Tyloo or a 100T is your opinion, but FaZe Clan sticker beautifying the AK beyond measures is a known fact. 
The price might be just a little too high, but having the sticker of the runner-up of that Major is not that bad of a deal. 
Price: $34.27 - $39.21
2. Team Liquid 2018 Boston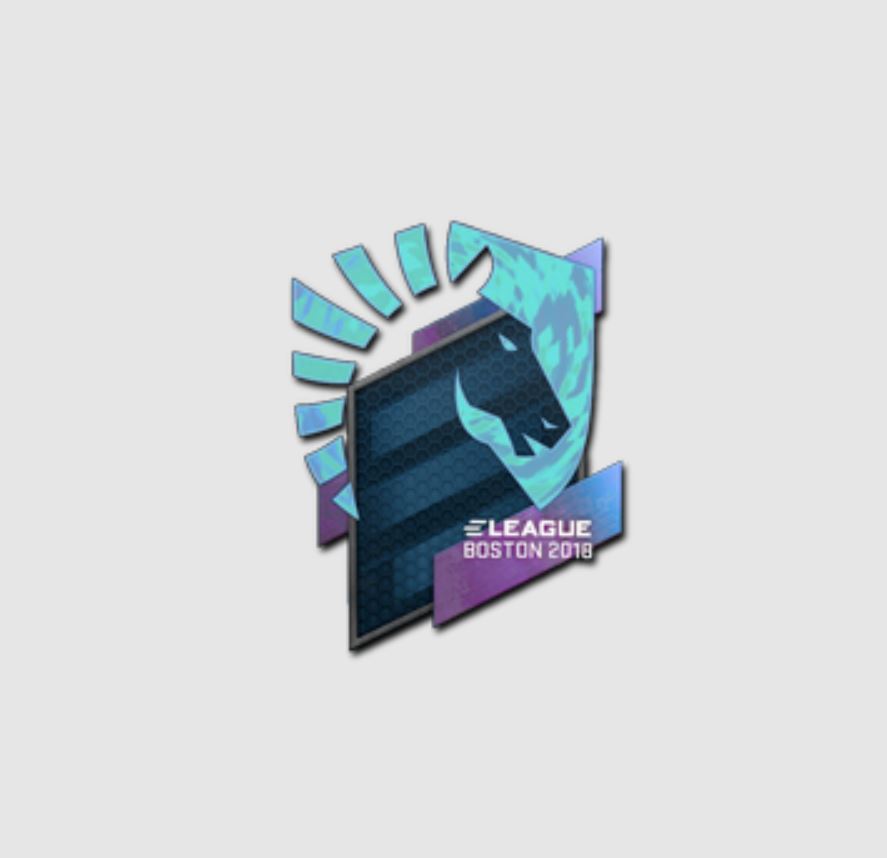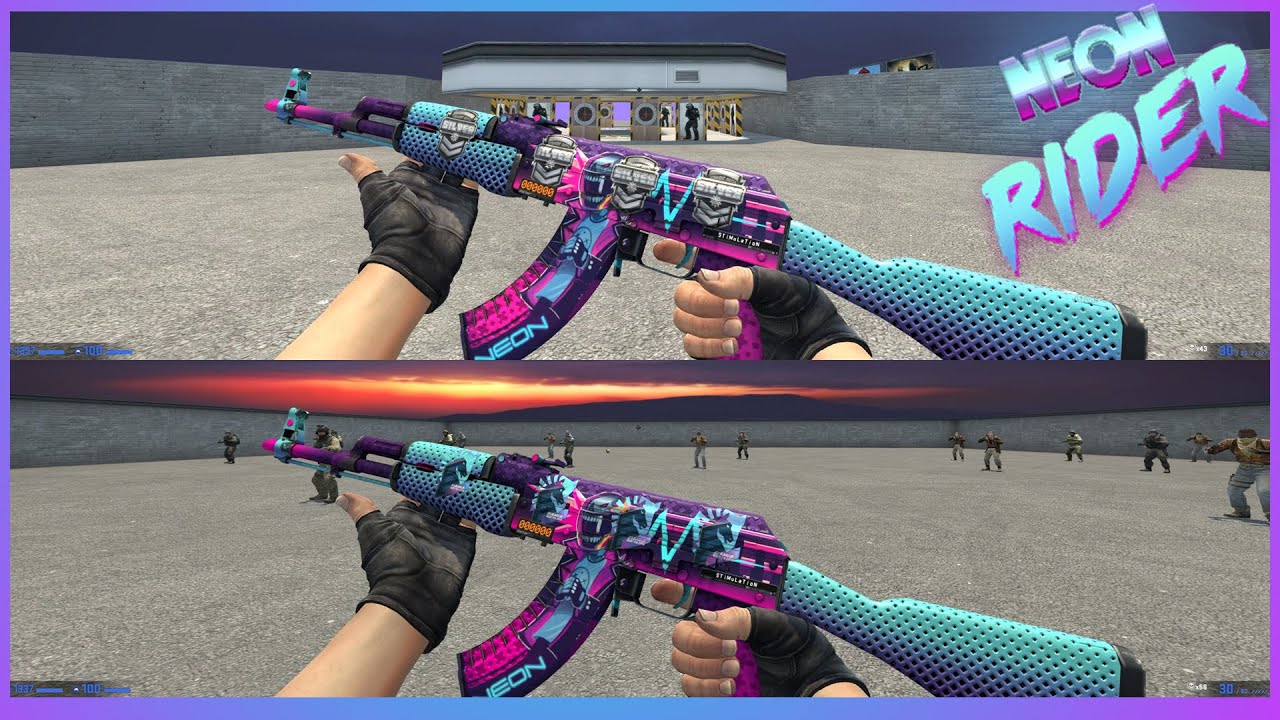 I personally love this one. Sometimes all the skins and all the stickers just get a little too dark-y. Sometimes you just need a light-colored change, you know. A Liquid sticker might be the best option when your mood resides in the latter chamber. A Liquid logo on your gun is the most perfect way to choke and mess up your game like you always do! 
Made for each other. You may now kiss the sticker.
Price: $24.39 - $29.68
1. Aces High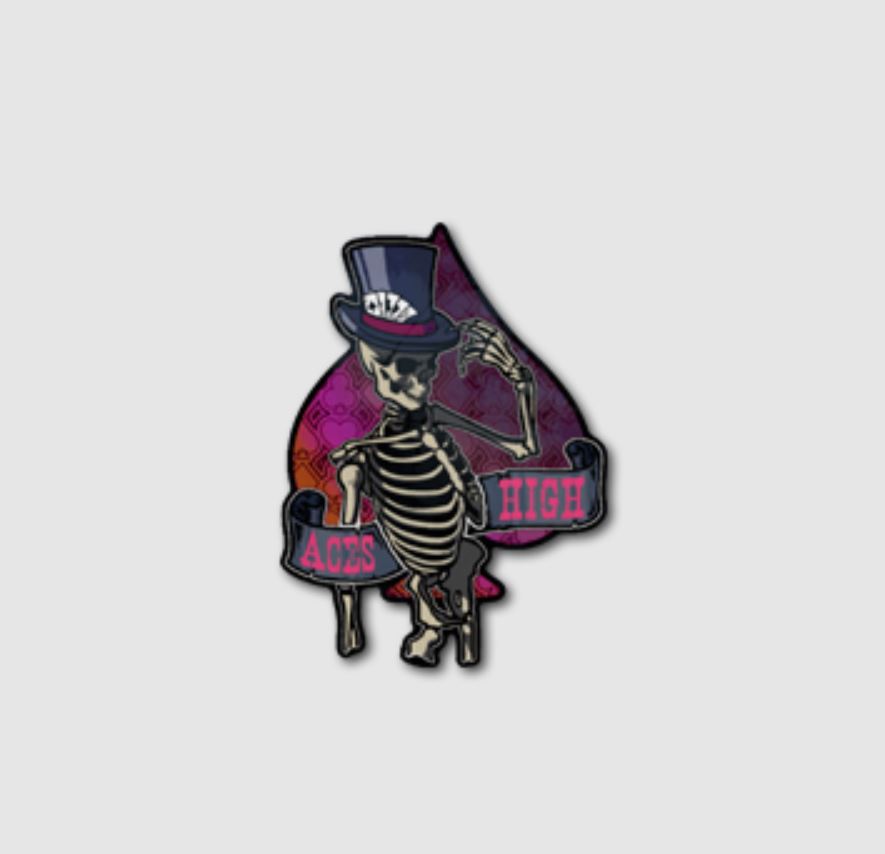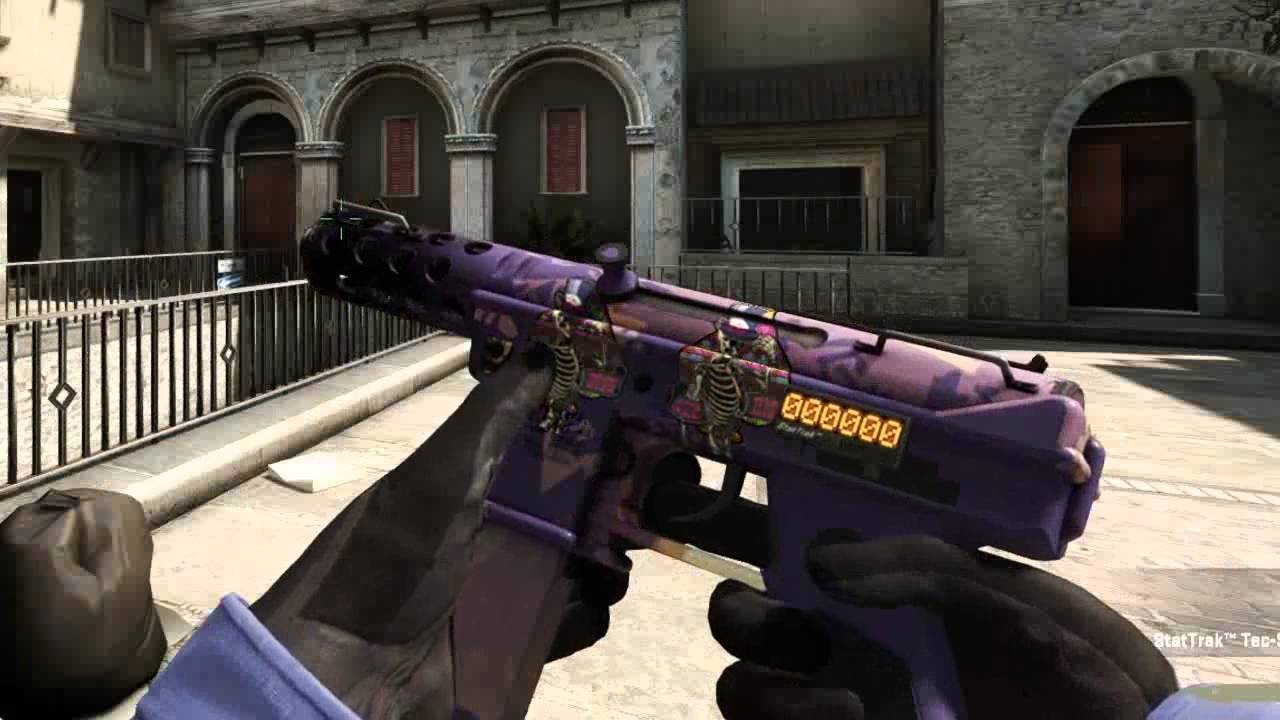 If there's one sticker that I would numb out my tongue out of pure beauty, it's this one. This Iron Maiden.. oh sorry, Aces High sticker, goes so freaking well with so many skins. Pinkish ones, especially. The skeleton was never so cool and stylish. The Iron Maiden reference made it all the more cooler. The sticker might as well have been created out of an Iron Maiden album cover.
There is no competition. This is the epitome of majestic beauty. A sticker that can turn worlds. And people. Even those who ace high. 
Price: $4.61
All prices are from Steam Community. If you're turned on by all these pics, you can either head out there to upgrade your inventory or you can check out any of the infinite websites that have been created where the prices are probably a little lower. Enjoy!
You may also be interested in:
Image Gallery