[Top 10] CS:GO Best Butterfly Knife Skins
Updated: 10 Apr 2021 12:14 pm
A dazzling selection of the best butterfly knives, put on your sunglasses!
10 - Stained Butterfly Knife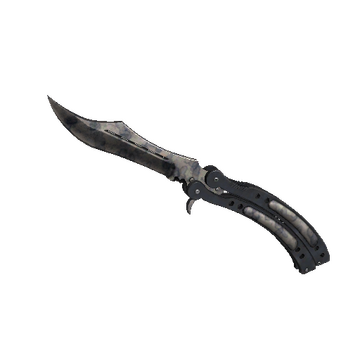 This knife looks really cool since it has a stained mesh and a polished surface with a design that complements it beautifully.
It's a relatively inexpensive knife that, in my opinion, blends with anything that the character has in the inventory.
And make sure to wear sunglasses, since it gets particularly bright in the sun!
9 - Night Butterfly Knife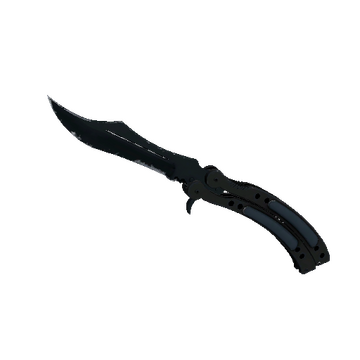 This weapon is very nice to have in your loadout since it will match with any skin in the game, due to its single color making it a minimalistic masterpiece.
It has a matte finish with a shine that makes the knife look way better, showing off the texture and color at once.
The cool part is that it looks stealthy, which in a shooter game, blends really well with everything else going on in your screen.
8 - Ultraviolet Butterfly Knife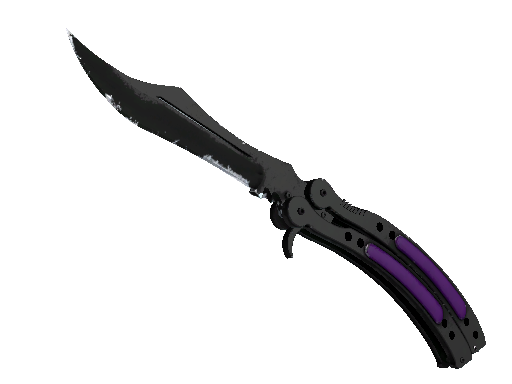 What makes this knife so amazing is its purple and black color scheme.
It looks very great with the design of the knife because its handle is purple and black and the blade has a dark gunmetal color.
Especially paired up with its animation and sun glare, the colors really stand out a fair bit to make it a finishing touch to anyone's inventory.
7 - Doppler Phase 3 Butterfly Knife
I honestly think the theme and design of this knife are amazing.
The galaxy mesh that covers most of the blade complements the black handle perfectly and the glare makes it look magnificent.
These flashy knives are usually rare and mess up the player's perspective, but the execution of this one makes it a gentle addition to the beauty of the knife.
6 - Marble Fade Butterfly Knife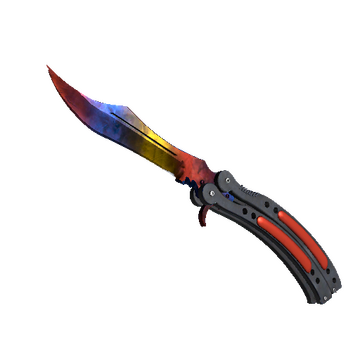 Gradients have never gotten better than this spectacular knife.
Its multicolor (Orange, Yellow, Blue, Red) fade makes it subtle and not too flashy, and the plain contrast that it contains makes it easy to fit into any loadout.
The fades are very simple in my opinion and it just adds to the beauty of the finished result!
5 - Slaughter Butterfly Knife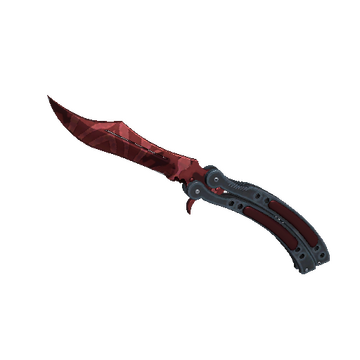 This is an example of a truly minimalistic weapon.
It is red with some gray patterns scattered on the blade, and it's hilarious how it looks rusty and dirty, but at the same time, looks absolutely glorious.
The colors add a "gamery" contrast to the knife and it doesn't particularly stick out too much in terms of detail so it will be perfect to fit into any inventory.
4 - Fade Butterfly Knife
The fade in this knife is just plain awesome and here's why.
The colors featured in the gradient are yellow, orange and pink which totally fit together without interference.
The gradients are subtle and not too harsh, and the surface in general is smooth and shiny with a flashy accent contributing to its glory!
3 - Doppler Sapphire Butterfly Knife
This weapon has a great purple contrast that has a resemblance to a sapphire (hence the name).
It looks very plain and bright which is why this belongs in all kinds of inventories without really altering anything else on the screen.
The color in my opinion isn't too dark, so it doesn't offer any "stealth" advantages though you can flex the bright knife on your teammates all day long.
2 - Doppler Phase 4 Butterfly Knife
Have you ever seen a knife that resembles the galaxy yet with a blue, faded accent?
This weapon checks all the boxes since the dark to light blue fade and the white dots resembling stars look completely astonishing.
Like seriously, it is awesome since the handle is silver and blue, which doesn't mess with the appearance at all, and since it's not flashy it will also complement anything next to it.
1 - Tiger Tooth Butterfly Knife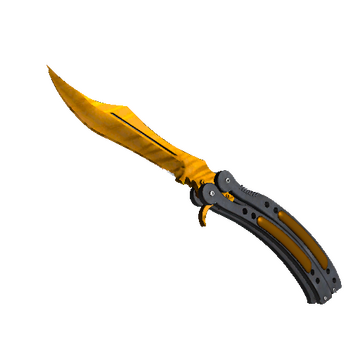 This is anything you would ever want from a butterfly knife since it has a balance between stealthy and flashy, dark and light, and, just, it's fantastic.
The knife has a fade of yellow and orange plus some dark orange stripes resembling a tiger, it shines with glare and it's dark when shadowed.
It's a balance between everything, best butterfly knife skin ever!
You may also be interested in :
Image Gallery