[Top 3] CoD Warzone Best Reticles Used by Pros
Updated: 23 Nov 2021 1:31 am
So many to choose from!
Decisions, decisions..
Choosing reticles for your guns in Warzone is a surprisingly intricate process. First of all, the obvious; you must have an optic attachment to be able to customize the reticle. Then there's the subject of game title to which the weapon belongs, i.e. Black Ops or Modern Warfare. Then there's the issue of whether your preferred attachment is a reflex/holographic or a scope. Of course the latter generally provides better range but, because of the scope, sacrifices peripheral vision and ADS time. Finally, are you customizing a sniper scope or a smaller optic attachment?
But you don't need to worry about all that! I've compiled a short list of the best reticles in Warzone to make your decision a little easier.
3. Critical (Sniper)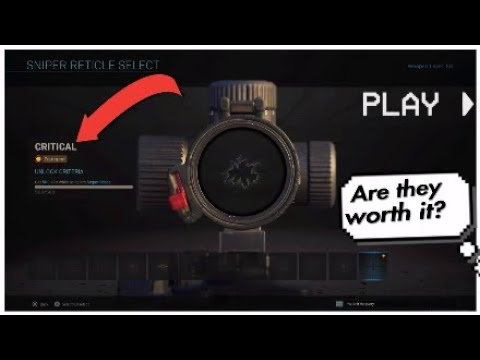 Are Optic Attachments Worth It?
Start at: 1:28
We're starting off our list with a sniper scope reticle here. Much like with the iron sights of an AR, I'm old-school and like to use the default. But the "critical" reticle shouldn't be overlooked. It is the last of the reticle customizations to unlock for MW sniper scopes, which correctly suggests it's a good one! A small blue dot in the centre for precision and minimal crosshairs to pick the right spot when adjusting aim. It should be noted that there are no sniper scope reticles for Black Ops rifles available to customize.
Advantages:
Accurate
Good field of vision around target
2. Precision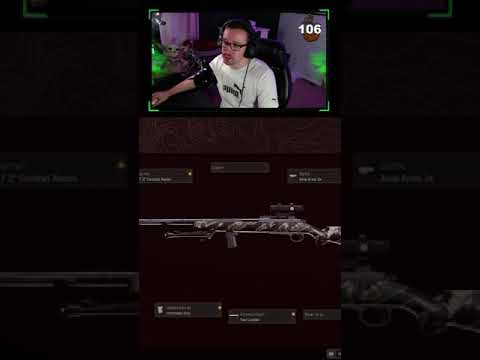 Cold War Reticles Exploit (Warzone)
Start at: 0:31
The aptly-named "precision" reticle can be used with any of the medium-range Black Ops optic attachments. This means scopes up to the 4x range. Personal favourites of mine are the Axial Arms 3x and the Royal & Kross 4x. These scopes can also be applied to Black Ops sniper rifles, if you're looking to eliminate that annoying glint or simply want to try some shorter-range kills. This reticle is similar to the standard thread crosshair but without the upper y-axis line, allowing for better alignment and vision of target.
Advantages:
Alignment of target
Accurate
1. Red (or bue) dot
Red Dot Milano is Insane!
The classic red dot is the default reticle for all reflex sights and can be used with most guns in the game. The final reticle to unlock for these sights, and also for holographic sights on MW weapons, is the blue dot. A favourite among some of the pro gamers, the reason for the dots' popularity is simple - it's a small dot allowing precision while not being hindered by any crosshair/scope obstruction. It also provides a quicker ADS.
Advantages:
Simplistic
More mobile than other optic attachments
Accurate
That concludes the top three reticle options for Call of Duty Warzone guns. Lots to choose from. Hopefully, having read this, you might find the choice a little easier to make. Before we finish, there is one more reticle that didn't make the list but deserves an honorable mention, and that is the "Apotheosis" hybrid optic reticle. The hybrid optics are only available for MW weapons and this reticle combines the "Precision" with a small red circle in the centre. Also popular with the pros.
Happy killing!
You may also be interested in:
Image Gallery