CoD Warzone Auto Close: How To Fix
Updated: 07 Jun 2020 4:01 am
Ready to go into battle again?
Crashing games got you feeling down?
If you're playing CoD Warzone on PC, you might have encountered a problem those on console don't have to deal with. A crash. And it always happens at the worst time, doesn't it? I once got a crash right before my squad won a game. Needless to say, I wasn't thrilled. If this problem has been happening to you, try out these helpful tips.
Check out this video for a tutorial on many of the common crash fixes: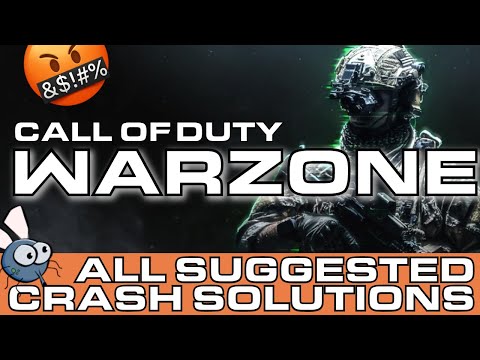 CoD Warzone Crash Fix - All suggested solutions
1. Force the game to run on DirectX 11
For whatever reason, it seems like Warzone runs better on DirectX 11 than DirectX 12. Since most computers will run the game on DirectX 12 by default, you might want to try this quick tip.
Open Battle.net and select options.
Go to game settings for Warzone.
Check Additional Command.
Write -d3d11 in the command line.
For even better performance, go to general settings.
Under "When I Launch a Game" set to Close Battle.net Completely.
2. Set game priority to normal.
Your CPU might be allocating too many resources to the game, causing it to crash. Make sure the game is set to normal priority to ensure smoother running.
Open Battle.net and run Warzone.
While the game is running hit Ctrl+Alt+Delete.
Open the Task Manager.
Go to the Details tab.
Find ModernWarfare.exe.
Right-click it, and set priority to normal.
3. Delete game cache.
The files in your game cache may be taking up too much space. Clearing these might allow the game to run smoother.
Close Battle.net
Hit the Windows Button+R to open the Run menu.
 Type %programdata% to open the ProgramData folder.
Delete the Blizzard Entertainment folder.
Go inside the NVidia Corporation folder, then inside NV_Cache. 
Select all the files inside and delete them.
Hit the Windows Button and type "Disk Cleanup" and open the Disk Cleanup app.
Check DirectX Shader Cache and run the cleanup.
If your computer doesn't use NVidia:
Type %appdata% to open the AppData > Roaming folder.
Go back one step to the AppData folder.
Open the Local folder. Then Open the AMD Folder.
Delete all the files in the DXCache and GLCache folders.
Open Battle.net and go to options.
Click Scan and Repair game.
4. Change NVidia Settings to reduce the load on CPU
You can change some of the settings around with your computer graphics to get the game to run faster.
Right-click on the desktop and open the NVidia Control Panel.
Go to program settings and select Call of Duty Modern Warfare.
Set Anisotropic Filtering of Off.
Set Antialiasing - Setting to 2X.
Set Antialiasing - Transparency to Off.
Set Shader Cache to Off.
Set Texture Filtering to Off.
Set Texture Filtering - Quality to High Performance.
5. Reinstall the shader pack.
If none of those seem to work, try reinstalling the shader pack in the game.
Open the options in the game.
Go to the Graphics options.
Find the "Reinstall Shader" option and hit it.
6. Set the game and game launcher to run as high-performance apps.
By doing this, you'll let your computer know to use less CPU and more GPU on the game.
Hit the Windows Button.
Type Display Settings and open it.
Scroll to the bottom and click Graphics Settings.
Browse for Program Files (x86) > Call of Duty Modern Warfare. Select both game and launcher.
Click options and set to high performance.
7. Increase the page file size.
Some players have reported changing this setting helped their game run normally.
Right-click the Windows logo in the bottom left corner.
Click on System.
On the right side of the page, click on System Info.
Click on Advanced System Settings.
Click on Performance Settings.
Go to the Advanced Tab and Change Virtual Memory.
Uncheck Automatically Manage Paging File Size.
Set the custom size. Recommended: Initial Size = 16000, Maximum Size = 20000.
Once again, check this comprehensive video tutorial for a step by step walkthrough of each of these fixes: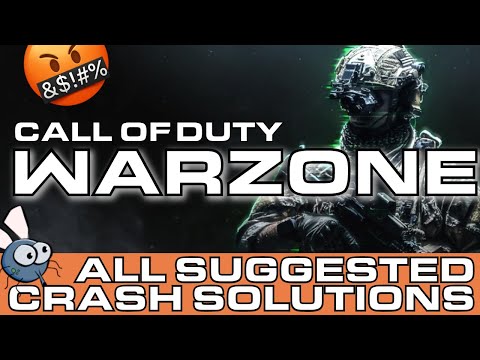 CoD Warzone Crash Fix - All suggested solutions
You may also be interested in:
Image Gallery