Call of Duty: Warzone File Size Not Scaring Away Players
Updated: 05 Jul 2020 10:52 pm
Chaos and bloodshed galore in COD's Battle Royal Warzone
Packed in the Warzone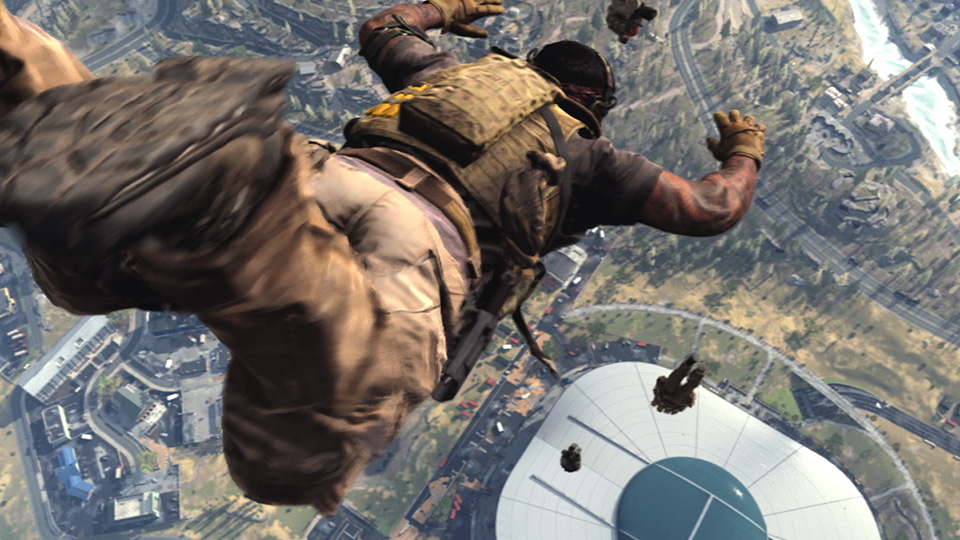 Dropping into the Stadium has its risks and rewards
Since its launch Call of Duty: Warzone has soared into popularity, quick to join (or surpass) the likes of Apex Legends, PUBG, and Fortnite. Launching March 20, 2020, by April 10th Warzone had 50 million players, and then reached 60 million by early May. While some of the players are those that profited Modern Warfare one billion dollars, the free price tag is sure to have some players exclusively downloading for the battle royal.
Though the price of the game is free, the charge comes in the form of storage tax, as you cannot specifically download Warzone, you must download the entirety of Call of Duty: Modern Warfare. A download that recommends 175GB of free storage space caused me to double take, as I confirmed system requirements. Even still, I bit the bullet and said goodbye to 20% of my 1TB hard disk and began the dive into Battle.net, and was luckily warned before experiencing the massive shader downloads that prevent some players from joining in as quickly as they would like. Add in the fact that two of the three seasons, since season one, have had massive, 30-100GB, updates, and another is looming near, with major features of the game being updated, those with minimal storage may want to skip this one for the time being.
While Blizzard and Battle.net do not offer any form of analytics to their current player counts or up to date download figures, we will have to wait for them to reveal if the battle royal remains successful. In the meantime, as of right now (7/4/20) Twitch shows streamer Swagg with almost 20,000 viewers and several other channels nearing 5k viewers. The game is currently in a double xp weekend and Modern Warfare is on sale for up to 35% off, which I would not doubt is making this a successful holiday weekend for Activision.