[Top 15] Best FPS Games for PS5 (Ranked Fun To Most Fun)
Updated: 05 Feb 2023 4:18 pm
You either hit your shots or make excuses, which are you?
Every year, first-person shooter games are the best-selling games, which is no surprise given that they are more relaxed, accessible to both casual and professional gamers, and a lot of fun.
FPS also happens to be a very competitive genre; developers work endlessly to outsell other developers, and that's good news for us gamers; better games bring more entertainment.
What makes a good FPS game? 
Smooth controls.
Immersive story.
Bug free and good performance.
Stable multiplayer servers.
Good map design and game pacing.
In today's list we'll see which games are good, and which games are excellent.
15. Deep Rock Galactic
Released for PS5 on January 4, 2022
Deep Rock Galactic Gameplay: 
Deep Rock Galactic is a 1-4 player co-op FPS featuring badass space Dwarves, 100% destructible environments, procedurally-generated caves, and endless hordes of alien monsters.
Work together as a team to dig, explore, and fight your way through a massive cave system filled with hordes of deadly enemies and valuable resources. You will need to rely on your teammates if you want to survive the most hostile cave systems in the galaxy!
Choose this game if you like: 
4-player co-op 
Playing unique classes
Having fully destructible environments
Cave exploration
This game is perfect for late-night co-op with your friends. It plays simply, and while it may seem repetitive to some players, it's certainly worth trying.
It has caves that are randomly generated and ready for you to explore, so there's always something to shoot!
I would definitely recommend it.
Deep Rock Galactic: A co-op masterpiece
Fun Factor Score: 72/100
14. Quake
Released for PS5 on October 12, 2021
Quake Gameplay: 
You are a Ranger, a warrior armed with a powerful arsenal of weapons. Fight corrupted knights, deformed ogres and an army of twisted creatures across four dark dimensions of infested military bases, ancient mediaeval castles, lava-filled dungeons and gothic cathedrals in search of the four magic runes. Only after you have collected the runes will you hold the power to defeat the ancient evil that threatens all of humanity.
Choose this game if you like: 
A dark fantasy campaign
Playing old games in 4k resolution.
Online & Local Multiplayer and CO-OP
Just like DOOM, this game is what inspired most shoot-'em-up games. It was this new concept that brought an entire online community online that's still active to this day. It will always be a classic that helped set the tone for modern FPS games.
It is highly recommended to try it on the PS5, as it has been remastered with better graphics but still plays the same.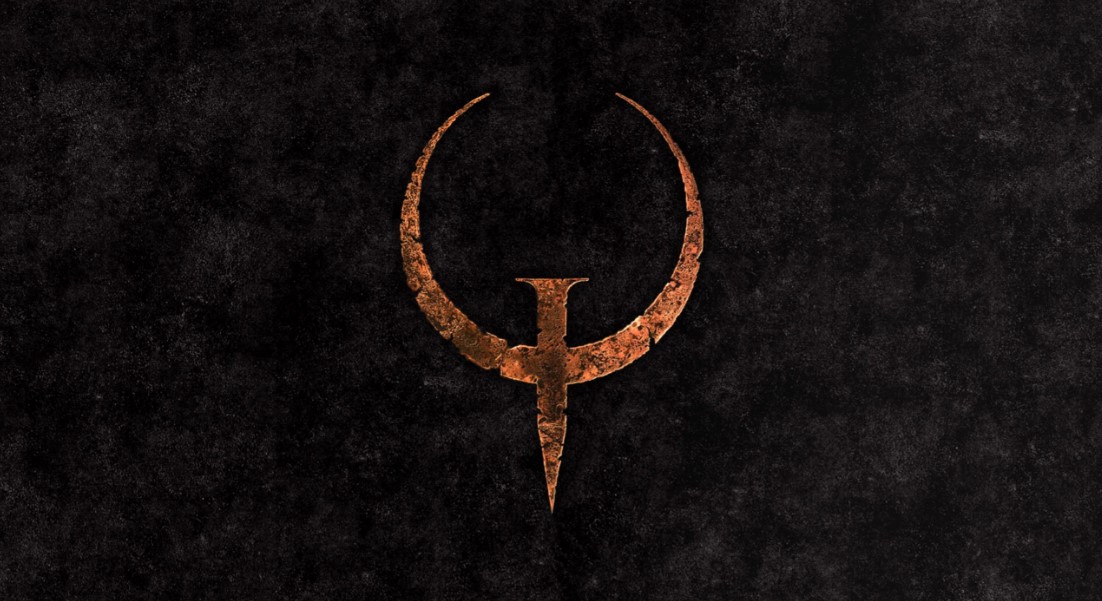 This game came out way before most of us gamers were born. 1996!
Fun Factor Score: 75/100
13. Hunt: Showdown
Released for PS4/PS5 on 18 February 2020
Hunt: Showdown Gameplay: 
You and your partner are members of a secret hunting society that tracks and kills creatures. The bounties are high, but so are the risks. The smallest mistake will cost you everything—your bounty, your gear, your life, and your very soul. Some hunt for wealth, some for power. Some hunt to protect others, some hunt for glory. You must track your quarry through a dark and treacherous world. Winner takes all. Fail, and go straight to hell.
Choose this game if you like: 
Competitive, match-based gameplay
Cowboy style bounty hunting
Intense multiplayer experience
Hunt is one of the most unique and fun FPS games out there. It is always very tense when interacting with other players, and any firefight becomes suspenseful when the ammunition is low, the weapons are mostly single-shot, and there are other player teams and NPC monsters lurking around. You're always both the hunter and the hunted.
Hunt: Showdown may not be for everyone because of the slow pace, and there's so much to learn that it'll be very difficult to keep up against better players. It can also be glitchy at times.
It's not all bad though; Hunt: Showdown is definitely worth trying.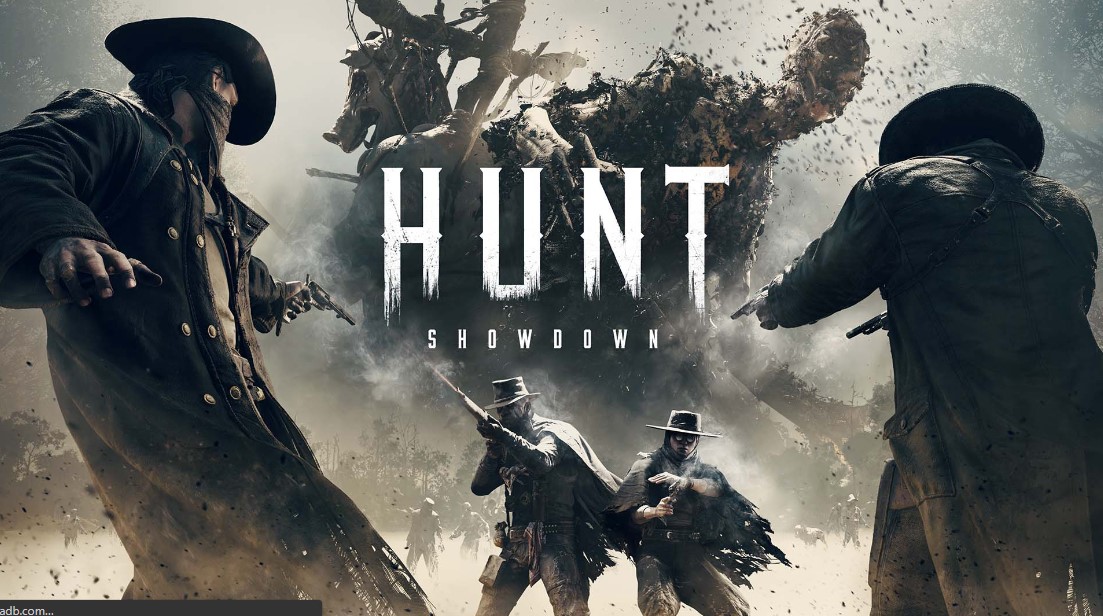 A beautiful mix of PVE-PVP elements combined with scary and tense gunfights.
Fun Factor Score: 77/100
12. Metro Exodus
Released for PS5 on 18 June 2021.
Metro Exodus Gameplay: 
The year is 2036. A quarter-century after nuclear war devastated the earth, a few thousand survivors still cling to existence beneath the ruins of Moscow, in the tunnels of the Metro. They have struggled against the poisoned elements, fought mutated beasts and paranormal horrors, and suffered the flames of civil war.
But now, as Artyom, you must flee the Metro and lead a band of Spartan Rangers on an incredible, continent-spanning journey across post-apocalyptic Russia in search of a new life in the East. Metro Exodus is an epic, story-driven first person shooter from 4A Games that blends deadly combat and stealth with exploration and survival horror in one of the most immersive game worlds ever created.
Choose this game if you like: 
Post-apocalyptic games
Survival horror games
Exploring the russian wilderness
Open world non linear stories
Metro Exodus is a fantastic game and a great ending to the Metro trilogy. The game plays smoothly, and the world is stunning. The combat mechanics and open world work well and make for a good change of pace from the previous games being stuck in tunnels.
If you like open-world FPS games like Far Cry, have played the previous Metro games, or are into story-driven experiences, you should certainly try Exodus.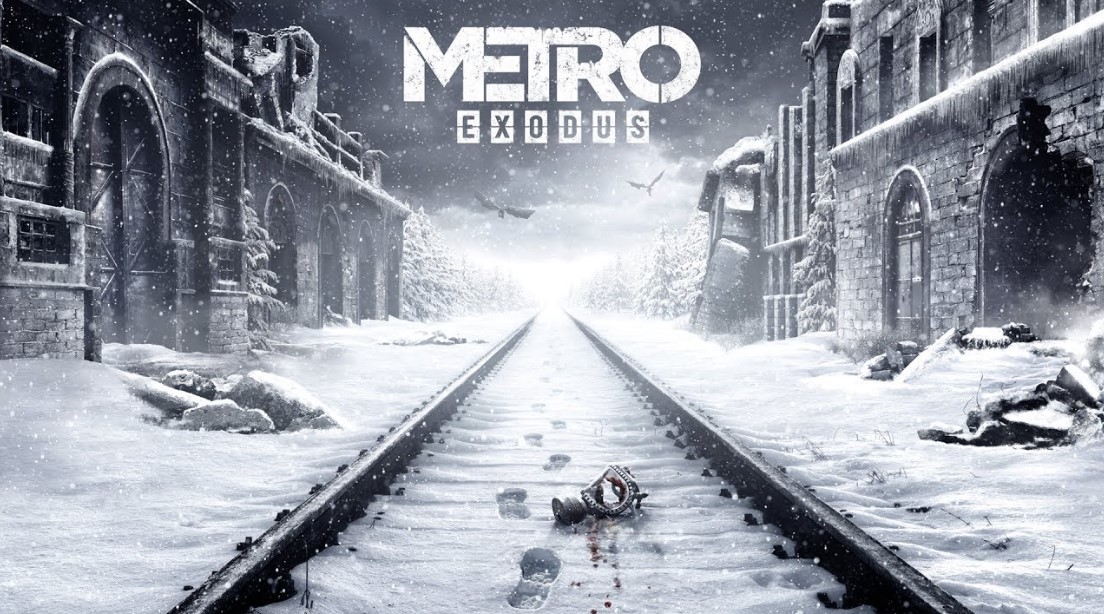 The best post-apocalyptic survival game of the generation, both its gameplay mechanics and its incisive storytelling.
Fun Factor Score: 79/100
11. Call of Duty: Vanguard
Released for PS5 on November 5, 2021
Call of Duty: Vanguard Gameplay: 
This is WWII combat like never before. Witness the origins of Special Forces as you play a pivotal role and change the face of history, forming Task Force One in a gripping Campaign across four major theatres of war. Become an original Special Forces Operator in an online Multiplayer rich in innovation with 20 maps available at launch.
 Choose this game if you like: 
WWII shooters
Competitive fast paced multiplayer
Smooth gameplay
Engaging campaigns
You can't talk about FPS games without mentioning Call of Duty; it is the BEST-SELLING FPS franchise year after year.And for good reason, they know their formula and they always stick to it.
Vanguard is no different; aside from breath-taking visuals, the campaign mode of Vanguard doesn't have much to say, as it's the standard short and sweet Call of Duty campaign that we've known for years.
But when it comes to multiplayer, Vanguard is a beast, offering good map design and super smooth gameplay. You can't go wrong with Call of Duty.
Continue reading to see if there are any other CODs further down the list.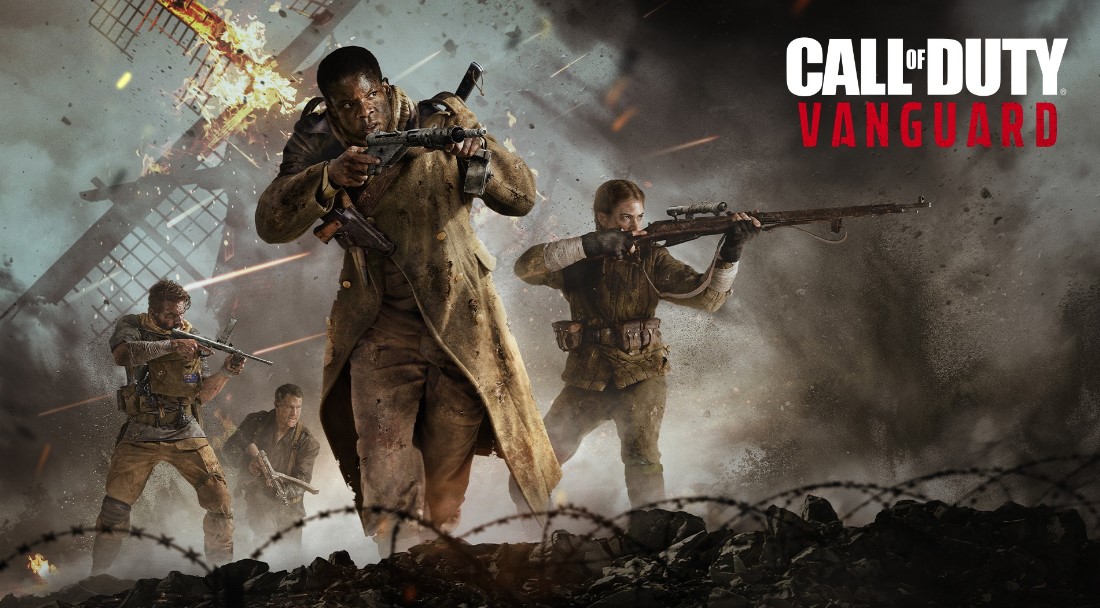 Call of Duty: Vanguard's campaign is meaty, the Battle Pass will keep you going a while, and Zombies is wonderfully addictive.
Fun Factor Score: 81/100
10. Deathloop
Released for PS5 on 14 September 2021
Deathloop Gameplay: 
DEATHLOOP transports players to the lawless island of Blackreef in an eternal struggle between two extraordinary assassins. Explore stunning environments and meticulously designed levels in an immersive gameplay experience that lets you approach every situation any way you like. Hunt down targets all over the island in an effort to put an end to the cycle once and for all, and remember, if at first you don't succeed, die, die again.
Choose this game if you like: 
Unique and sci-fi loop style
Single Player inspired multiplayer 
Cutting edge graphics
Deathloop takes a slightly risky approach to new concepts for FPS games.
Mixing stealth, weighty gunplay, supernatural powers, and play-your-way weapons and gadgets. Deathloop feels new, creative, and fun.
Arcane Studios created a world that was inspired by other games such as Dishonored, Hitman, and Bioshock, but with twists that make it feel very different. With a gorgeous world with lots to explore, Deathloop creates an interesting FPS that you will certainly enjoy.
It's definitely worth playing.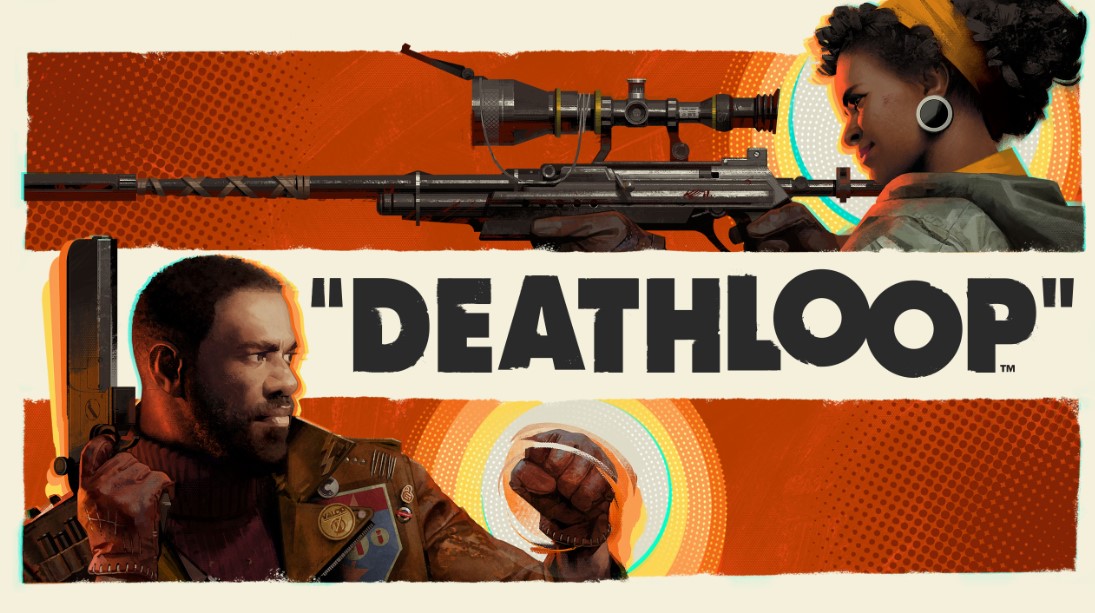 If at first you don't succeed die, die again.
Fun Factor Score: 83/100
9. Resident Evil Village
Released for PS5 on May 7, 2021
Resident Evil Village Gameplay: 
The next generation of survival horror rises in the form of Resident Evil Village, the eighth major entry in the Resident Evil series. With ultra-realistic graphics powered by the RE Engine, fight for survival as danger lurks around every corner. 
Years after the tragic events of Resident Evil 7 biohazard, Ethan Winters has started over with his wife Mia, finally living in peace and putting the past behind them. However, Chris Redfield, the legendary hero from previous Resident Evil games, suddenly disrupts their life, throwing a devastated Ethan into a new and twisted nightmare in search of answers.
Choose this game if you like: 
Survival horror games
Realistic graphics and horrifying scenes
Immersive stories
Playing Resident Evil 4
Resident Evil: Village takes the groundwork from the seventh part and mixes it together with the very best from the previous Resident Evil titles.
It enchants and shocks us at the same time, to the point that we become completely addicted to it. A contemporary classic that sets a new standard, just as Resident Evil 4 once did.
100% recommended.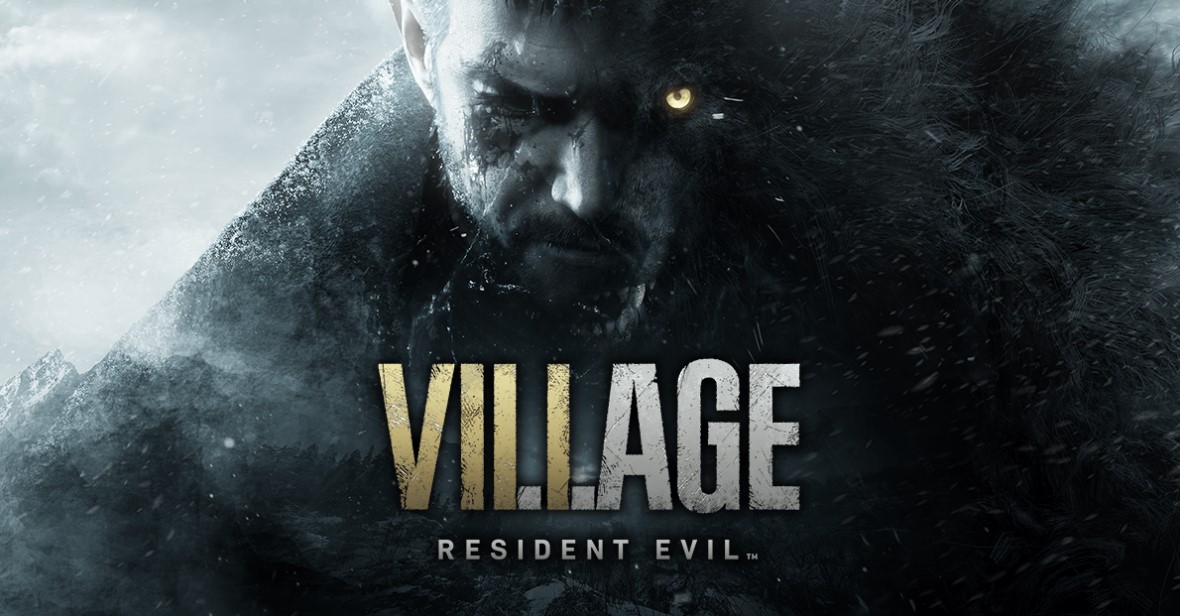 Resident Evil Village proves to be an excellent evolution of the previous chapter.
Fun Factor Score: 85/100
8. DOOM Eternal
Released for PS5 on June 29, 2021
DOOM Eternal Gameplay: 
DOOM Eternal is the direct sequel to 2016's DOOM. Developed by id Software, DOOM Eternal delivers the ultimate combination of speed and power, along with the next leap in push-forward, first-person combat. As the DOOM Slayer, you'll return to take your vengeance against the forces of Hell. Set to an all-new pulse-pounding soundtrack composed by Mick Gordon, you fight across dimensions as you slay new and classic demons with powerful new weapons and abilities.
Choose this game if you like: 
Chaos and shooting everything that moves
Loud rock music and 140 bpm throughout the entire game
Fast paced gameplay
A classic run and gun experience
Doom Eternal doesn't just set the bar; it breaks it.
Most FPS games copy and inspire each other, but Doom Eternal does something very unique. Id Software crafted a fast-paced power fantasy that sets your head on fire.
It's a chaotic exploration of the mythic Doomslayer character that delivers hours of shooting stuff, loud rock, and an unforgettable world. Chaos is Doom Eternal.
You'll love it.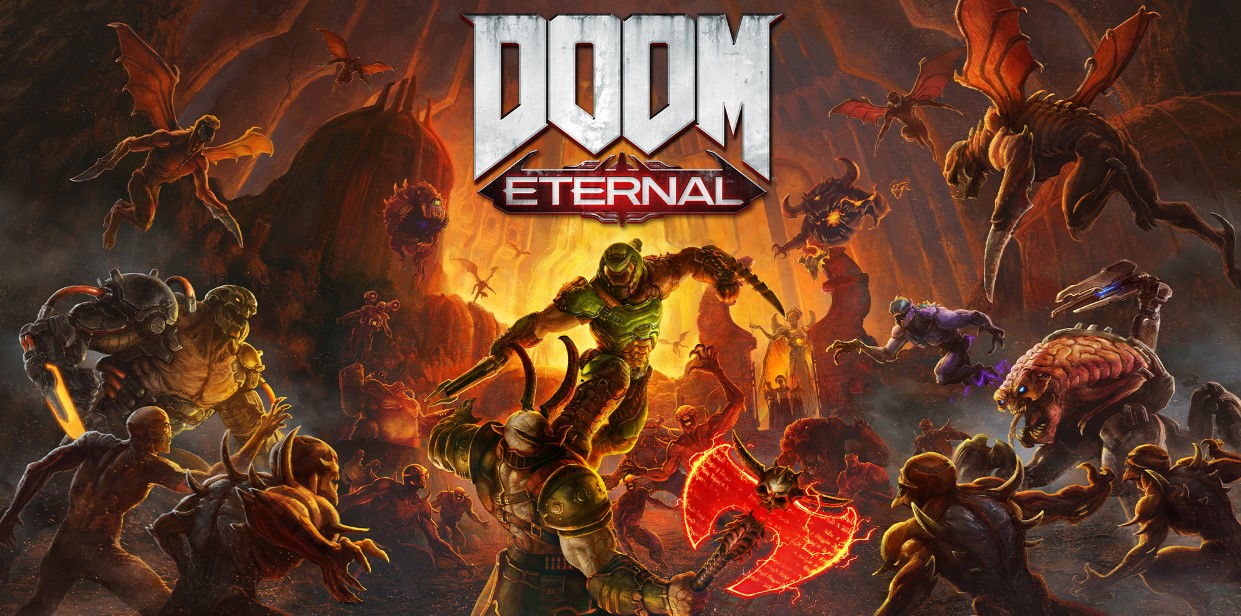 Doom Eternal is loud, tense, chaotic in every possible way, and 100% entertaining.
Fun Factor Score: 87/100
7. Tom Clancy's Rainbow Six Siege
Released for PS5 on December 1, 2020
Tom Clancy's Rainbow Six Siege Gameplay: 
Tom Clancy's Rainbow Six Siege is inspired by real world counter-terrorist organisations, and inserts players in the middle of lethal close-quarters engagements. 
For the first time in a Tom Clancy's Rainbow Six game, players can choose from a variety of unique Counter Terrorist Operators and engage in tangible sieges, a new style of assault in which enemies have the means to transform their environments into modern strongholds while Rainbow Six teams lead the assault to breach the enemy's position.
Choose this game if you like: 
Tactical shooters
Realistic counter-terrorism unit simulation
Careful gameplay
Destructible maps and strategic planning
What?! That dead Ubisoft game from 2015?!
Yes, with almost two thousand hours in Siege, I can confidently say that it's one of the best FPS games ever made.
No other game on this list comes close to Siege when it comes to stakes and thinking. Siege takes tactical competitive multiplayer to a whole new level, and that's exactly why it gets so much hate. You can't just sit back, play music, and relax while playing Siege; you have to be fully immersed in the game and make every shot, callout, and second count.
The learning curve is just insane; you're looking at 500+ hours just to be somewhat average at it, and that's not a good deal for players who want to be spoon-fed through multiplayer games.
Don't be scared though; it is plenty of fun, and the adrenaline rush you get from a 1v5 clutch will be a feeling you remember for years to come.
It's very difficult to get into, but once you do, no other FPS game will come close.
If this was a subjective list, Siege would be at the top.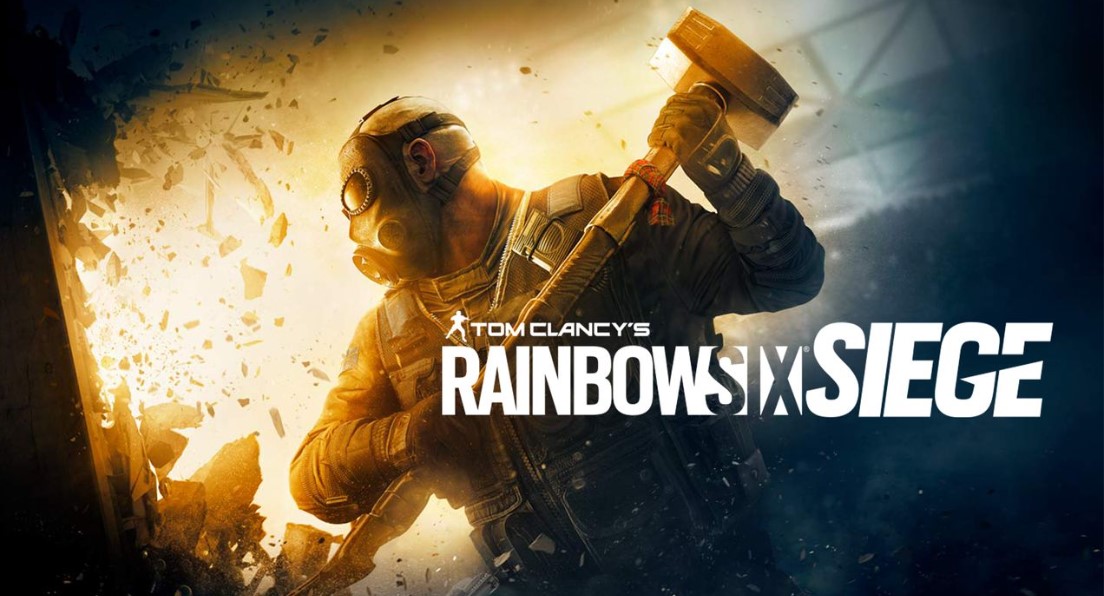 Don't worry, you only need 180 IQ and +1k hours to hit Plat.
Fun Factor Score: 89/100
6. Far Cry 6
Released for PS5 on October 7, 2021
Far Cry 6 Gameplay: 
Far Cry 6 reveals a Caribbean Island simmering with revolutionary tension. With an arsenal of weapons and allies at your back, you'll take on Anton Castillo's regime and fight for the future of Yara. As Dani Rojas (playable as a female or male character), you will help stoke the fires of revolution through guerrilla warfare across the island of Yara, from verdant jungles to the urban streets of the capital city, Esperanza. You'll use a powerful array of weapons and vehicles, and build a network of allies to fight alongside you, including Fangs for Hire like Chorizo, the dangerously distracting wiener dog. As President Castillo prepares his son Diego to succeed him, you will do all you can to ensure his plans don't come to fruition.
Choose this game if you like: 
Open world FPS
Full freedom to play the game however you like
Wide choice of weapons
Fun exploration
Far Cry games get a lot of hate for no reason; players just haven't made up their minds! If it's similar to previous titles, it's "lazy Ubisoft," and if it's different, then "Ubisoft ran out of ideas."
Far Cry 6 is exactly what you'd expect from a Far Cry game. It's big, open, and full of things to do. There's a lot of fun to be had and some excellent combat to enjoy.
It's not the best, nor is it the worst, but it runs as smoothly as butter on the PS5. It's worth a try.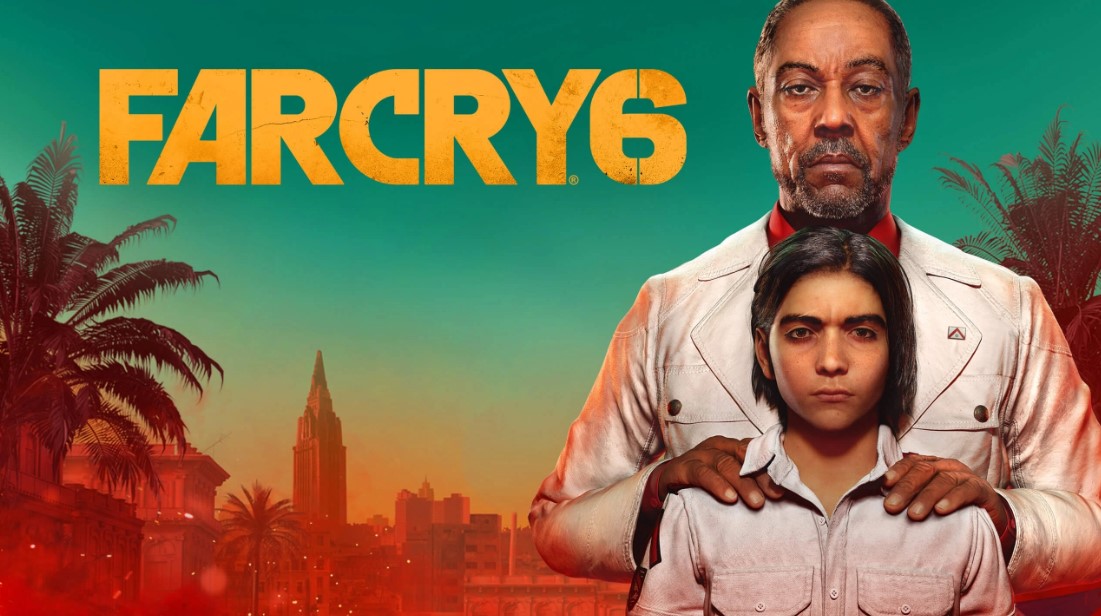 How do you stop a cruel South American dictator? With some good will, a lot of ammo.
Fun Factor Score: 91/100
5. Call of Duty: Black Ops Cold War
Released for PS5 on November 13, 2020
Call of Duty: Black Ops Cold War Gameplay: 
Black Ops Cold War will drop fans into the depths of the Cold War's volatile geopolitical battle of the early 1980s. Nothing is ever as it seems in a gripping single-player Campaign, where players will come face-to-face with historical figures and hard truths, as they battle around the globe through iconic locales like East Berlin, Vietnam, Turkey, Soviet KGB headquarters, and more.
In Cold War, you unlock the power of next-gen Call of Duty experiences with higher frame rate, hardware-based ray-tracing, shorter load times and more
Choose this game if you like: 
Cold War conspiracy theories
Smooth gameplay
Stunning graphics
Arcade style games and simple game modes
The story and theme of our second Call of Duty, Cold War, are set in the 1980s, as is the gameplay. It feels so classic.
While not as good as Black Ops 3, Zombies is still well-designed and enjoyable to play, especially in co-op.
COD Cold War's strongest suit is its multiplayer and campaign modes. Good servers, almost no bugs, smooth mechanics It's exactly what you'd expect from a Call of Duty game if everything went smoothly from start to finish.
If modern warfare perplexes you, choose COD Cold War.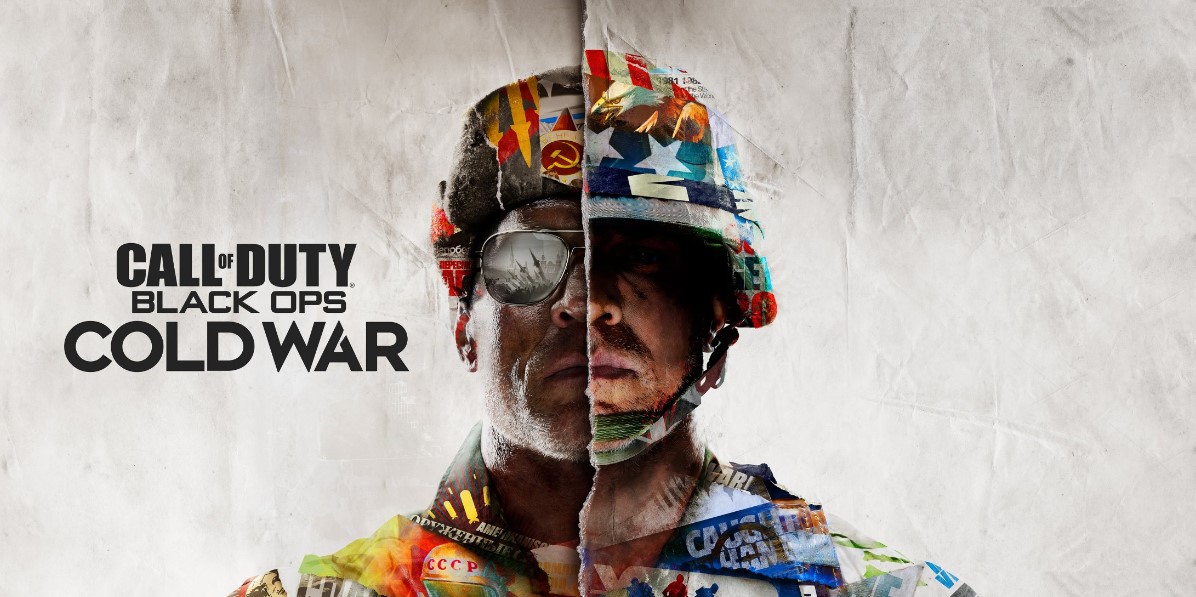 An arcade version of Modern Warfare, Cold War takes you back to classic 2010 Black Ops.
Fun Factor Score: 93/100
4. Overwatch 2
Released for PS5 on October 4, 2022
Overwatch 2 Gameplay:
Reunite and stand together in a new age of heroes. Overwatch 2 builds on an award-winning foundation of epic competitive play, and challenges the world's heroes to team up, power up, and take on an overwhelming outbreak of threats around the globe.
Overwatch 2 evolves the look and feel of the world, with more dynamic environments, larger scale battles, additional in-game storytelling events, and improved atmospheric effects and shadows. Heroes in Overwatch 2 will also have a brand-new look, with greater detail and higher fidelity.
Choose this game if you like: 
Competitive multiplayer
Active servers and esports community
Popular game among all ages and countries
Unique graphics and gun-play
While not exactly Overwatch "two", it still brings significant improvements to Overwatch 2016: 5v5 is a neat addition to the game, as are Junkerqueen, Sojourn, and Kiriko too. The game's new fast pace makes competitive play trickier, and the new maps are fun to play.
It's peak multiplayer FPS; every FPS fan has played Overwatch at least once, and now that Overwatch 2 is free-to-play, you know for sure everyone's online.
Overwatch 2 has some minor issues, but nothing Blizzard can't fix in the near future.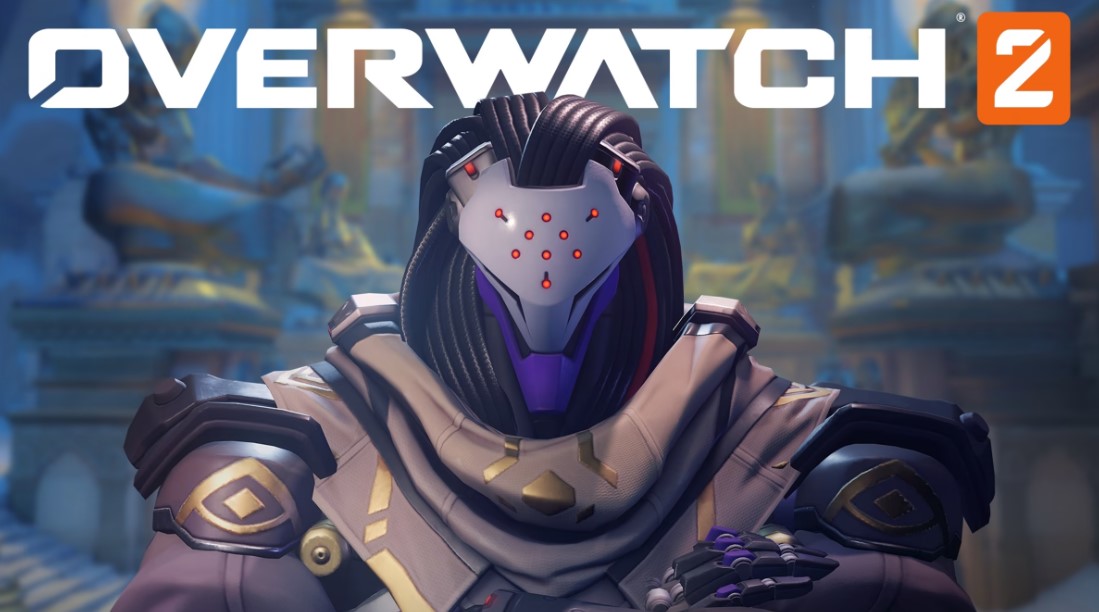 Overwatch 2 is the change that Blizzard's shooter was crying out for.
Fun Factor Score: 95/100
3. Borderlands 3
Released for PS5 on October 4, 2022
Borderlands 3 Gameplay: 
Blast through new worlds and enemies as one of four Vault Hunters. Play solo or with friends to take on insane enemies, score loads of loot and save your home from the most ruthless cult leaders in the galaxy.
Choose this game if you like: 
Humour driven story
Full freedom over your build and play style
Fun co-op up to 4 players
Cartoonish graphics and characters
Borderlands 3 is a strange, cartoony game that almost no one plays, right? Think again.
This FPS game sends all these realistic FPS games out the door. It's a rollercoaster of humor and adrenaline in a game that doesn't take itself too seriously. The world and characters complement the theme; side quests are a lot of fun; and gunplay is the best in its category. Borderlands 3 is such an entertaining shooter, especially in co-op.
And considering how "messy" Borderlands 3 might seem, it has near-perfect gameplay mechanics. Don't mistake the art style for an unpolished product; it runs and plays better than most FPS games out there.
It is completely worthwhile to play.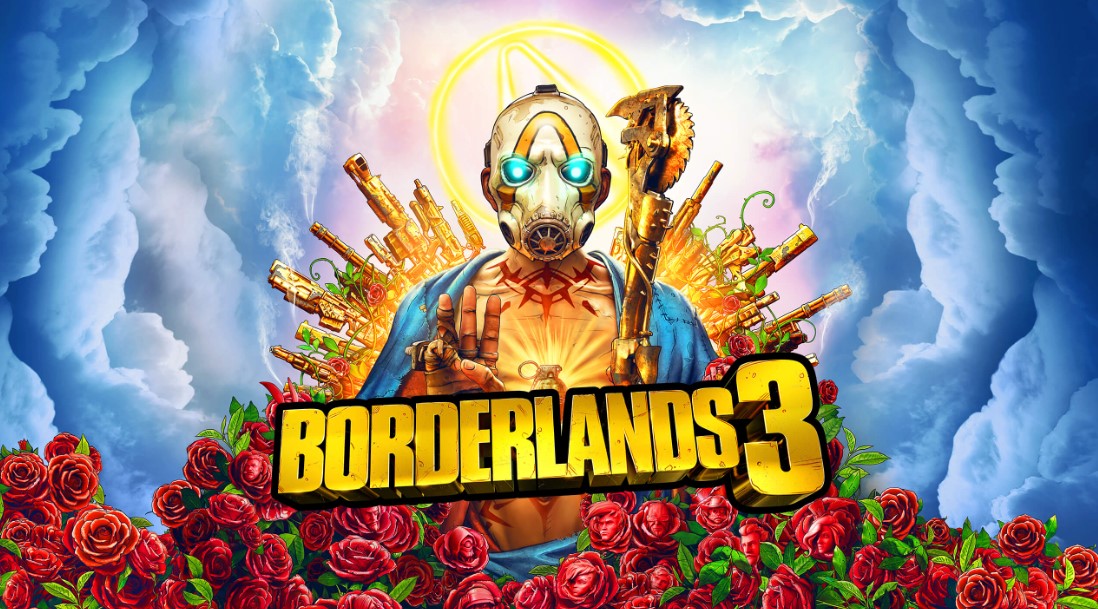 Did you know that Borderlands 3 has a BILLION weapons? No, it's not a joke, google it.
Fun Factor Score: 96/100
2. Call of Duty: Modern Warfare II
Released for PS4 on October 28, 2022
Call of Duty: Modern Warfare II Gameplay: 
Call of Duty: Modern Warfare II is the sequel to 2019's blockbuster Modern Warfare. Featuring the return of the iconic, team leader Captain John Price, the fearless John "Soap" MacTavish, the seasoned Sergeant Kyle "Gaz" Garrick, and the lone wolf himself, fan favourite Simon "Ghost" Riley, witness what makes Task Force 141 (TF141) the legendary squad it is today.
Leverage new weapons, vehicles, and cutting-edge equipment to take on enemies. Gear up and take the fight offshore to siege enemies underwater, breach a highly fortified enemy base, infiltrate along the canals and liberate much-needed allies at a black site hidden within the mountains.
Infinity Ward presents heart-pounding next-gen, state-of-the-art gameplay. Fight alongside friends in a truly immersive experience with stunningly realistic sound, lighting, and graphics that produce the most advanced Call of Duty in history.
Choose this game if you like: 
Realistic shooters
Revolutionary graphics and high quality textures 
Real-life scenarios and military operations
Fun multiplayer and competitive battle royale
Call of Duty: Modern Warfare II is a continuation of one of the best-selling Call of Duty games in years.
Instead of completely changing the setting, as in Cold War and Vanguard, Infinity Ward has fine-tuned MW (2019). With impressive framerates, ray tracing, and detailed textures, this game is eye candy.
It also provides an action-packed campaign with very interesting missions, so don't worry, my fellow story admirers; we weren't left out. This year's Call of Duty gave us a true next-gen experience.
Call of Duty: Modern Warfare II surely lived up to the hype.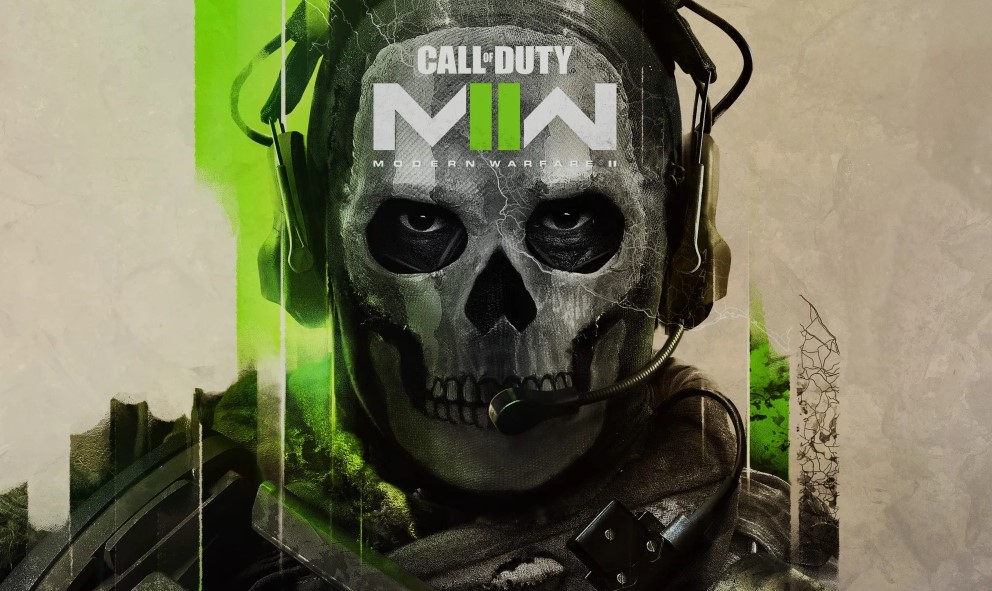 MW2 crossed $800 million in sales in just 24 hours and $1 billion in three days.
Fun Factor Score: 98/100
1. Destiny 2
Released for PS5 on December 8, 2020
Destiny 2 Gameplay: 
In Destiny 2, the last safe city on Earth has fallen and lays in ruins, occupied by a powerful new enemy and his elite army, the Red Legion. Every player creates his own character called a "Guardian," humanity's chosen protectors. As a Guardian in Destiny 2, players must master new abilities and weapons to reunite the city's forces, stand together and fight back to reclaim their home. 
In Destiny 2 players embark on a fresh story filled with new destinations around our solar system to explore, and an expansive amount of activities to discover. There is something for almost every type of gamer in Destiny 2, including gameplay for solo, cooperative and competitive players set within a vast, evolving and exciting universe.
Choose this game if you like: 
Sci-fi FPS RPGs
Lore rich games and long running stories
Fun and diverse multiplayer/singleplayer
Stunning world and planet design and far future inspired environment
It was a tough choice between Destiny 2 and Modern Warfare 2, but Destiny 2 had to take the crown as the best FPS game for PS5, and here's why:
Destiny 2 is every gamer's FPS-RPG dream come true; it's huge, engulfing, and rich with gameplay. It has a bit of everything for everyone and does everything right, and it's free to play!
You can play PVE, PVP, solo, or co-op  and never run out of things to do, especially if you purchase the DLCs, which I highly recommend.
It is certainly the best first-person shooter game in my opinion; some games come close, but nothing has ever achieved what Destiny 2 has.
12/10.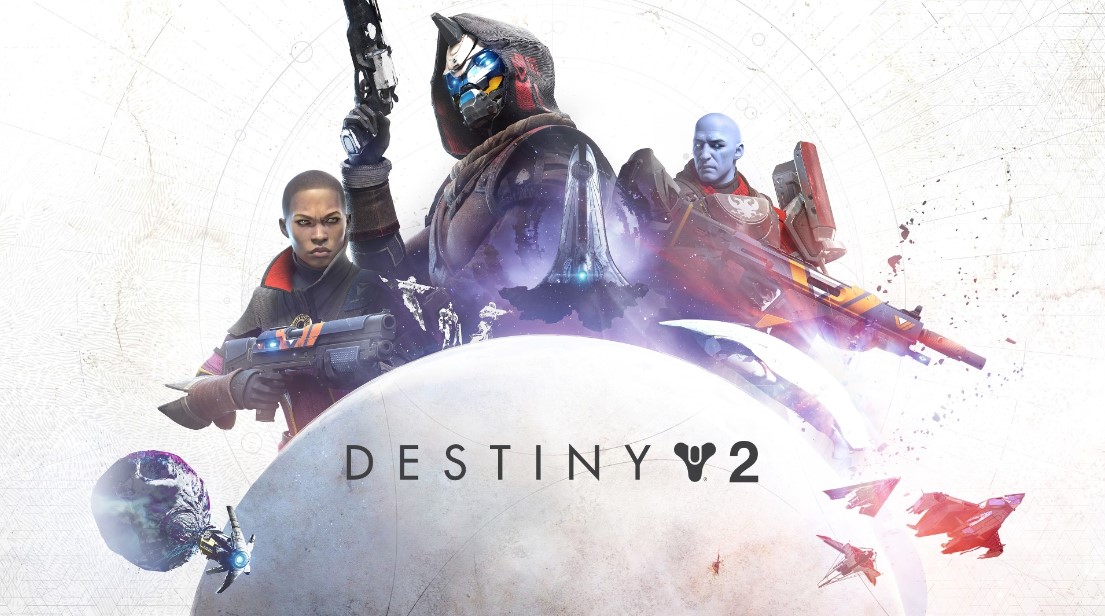 Destiny 2 is big, bright, bold, and bursting with content and heart.
Fun Factor Score: 100/100
Fifteen best FPS games for PlayStation 5, what do you think? Were we biassed?
Try them yourself to find out! 
You may also be interested in: