[Top 3] CoD Warzone Best FARA 83 Loadouts
Updated: 21 Nov 2021 10:10 pm
The FARA? I see you've played Warzone before, then.
Why the FARA 83?
Having been introduced to Warzone players back in season two, the FARA 83 has experienced its fair share of updates. Season five saw a lot of damage downgrades and, again in season six, some final balancing acts. Through all these changes this versatile assault rifle remains one of the best. The FARA boasts excellent DPS, low recoil (with the right attachments) and an added bonus: it can be transformed into an SMG - the perfect sidearm for a sniper, or even a primary weapon for those of us who like it up close and personal. One of my absolute favourites at long-, medium- or short-range. Who could resist? Let's have a look at some of the best possible setups:
3. "SMG" FARA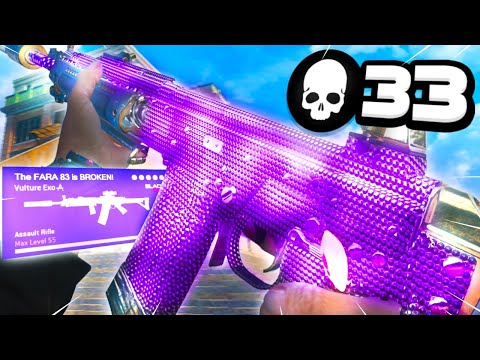 33 KILLS w/ the SMG FARA on REBITH ISLAND! - Warzone Season 6
Start at 1:40
One of the best things about the FARA is its versatility. This setup really takes advantage of that, giving it the mobility and speed of an SMG while retaining the FARA's bite. You might find a little more recoil with this, and without an optic attachment this is ideal for close-quarters combat. Bring a sniper with you and the perks here allow for speedy weapon swap
Attachments: GRU suppressor, 18.7" Spetsnaz RPK barrel, No stock, Spetsnaz field grip, 45 rnd speed mag
Perks: Double time, Overkill, Amped
Equipment: Throwing knife, Heartbeat sensor
Advantages:
Balanced attachments for maximum mobility and damage
Perks give your whole game a speed boost, not just your weapon
2. 45 rnd FARA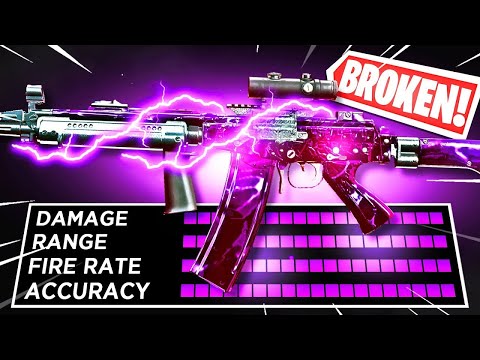 the FARA is *META* in SEASON 6!
Start at 0:21
The FARA, as with a lot of the guns in Warzone, gives you a lot of mag attachment options. You have to find the right balance for you between ADS time, reload speed and magazine capacity. This setup sacrifices those few extra rounds for some faster ADS. The best attachment setup for the FARA's range, damage and control.
Attachments: GRU suppressor, 18.7" Spetsnaz RPK barrel, Axial Arms 3x, 45 rnd mag, Spetsnaz underbarrel grip
Perks: Quick fix, Ghost, Tracker
Equipment: Semtex, Heartbeat sensor
Advantages:
Improved range
Better ADS with optic attachment
1. 60 rnd FARA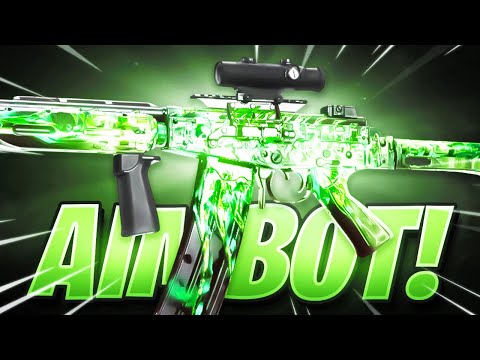 *AIMBOT* FARA 83 SETUP on REBIRTH ISLAND!
Start at 0:16
Only one small attachment change here to make this the number one setup for the FARA: a larger mag. For me, the 45 rounds just isn't enough sometimes. Especially when it takes so long to switch when reloading. 60 rounds is ideal for a good assault rifle. Perfect for killing a few enemies before finding a nice hiding spot to root in your pocket for the next magazine.
Attachments: GRU suppressor, 18.7" Spetsnaz RPK barrel, Axial Arms 3x, Spetsnaz 60 rnd mag, Spetsnaz underbarrel grip
Perks: Cold blooded, Ghost, Combat scout
Equipment: Thermite, Heartbeat sensor
Advantages:
The best attachment balance for max damage and range
Larger magazine capacity
As you can see, there is a prevailing system of attachments to really get the most out of this AR. As attachments have to be unlocked by gaining xp with a gun, they tend to get better. As for loadout perks; they do just that - they give you "perks" with which to compliment your game. I've listed some of my favourites here and some I think go better with each setup, but you really need to find which perks suit you best. Same goes for the lethals.
Happy killing!
You may also be interested in:
Image Gallery