[Top 10] Anime for Little Kids
Updated: 25 Dec 2020 7:34 am
No matter what age, you're never too old for Pokemon.
"Little kids" is pretty much an ambiguous term. Like Disney, how many kids are actually watching compared to how many adults? But if kids are going to start somewhere and seal their lives as future fanatics, these anime are the best for beginners!
10. Isekai Izakaya: Japanese Food From Another World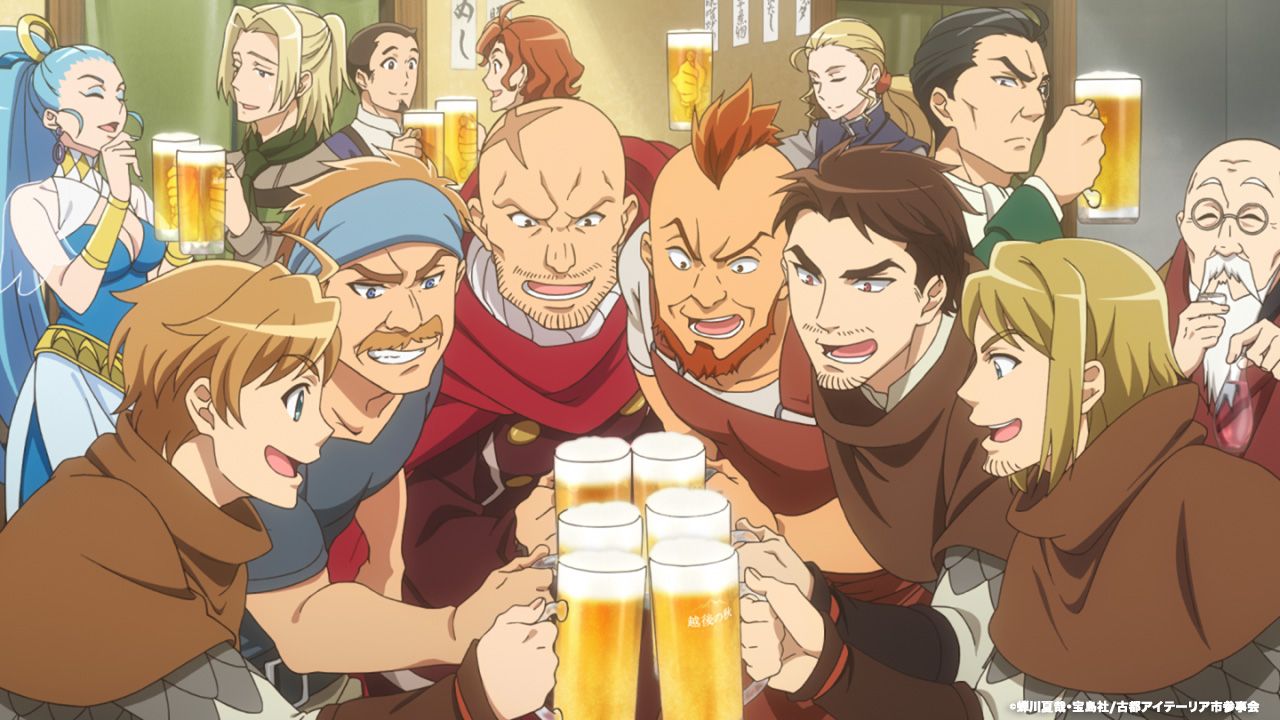 Nobu may seem like a normal restaurant located in Kyoto, Japan. It's a successful eatery and the customers love the food. However...have you seen their customers? Apparently, it opens some kind of portal to another world. Somewhat of a fantasy realm where the medieval class are taken in by the Japanese cuisine. While the food is unusual and the patrons have no idea how it's above even food of the royal class, it's amazing. Every episode is a different dish introduced. And every character throughout the series cherishes the meal and the people who made it. In fact, the kindness of owners is what practically saves their business from being shut down. 
Why Isekai Izakaya is Great for Kids:
The joys of learning a new culture
Lovable characters to root for
A Japanese recipe at the end of every episode 
9. Chi's New Home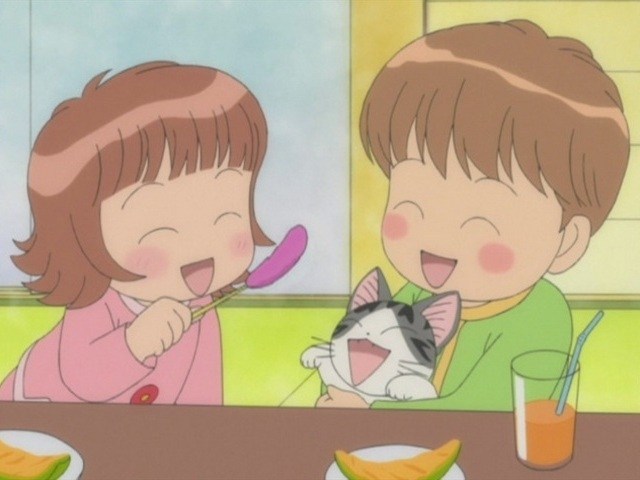 Sweet kitty Chi finds a home with the Yamadas and their wonderful little son. Her days are filled with familial love and affection from not just humans, but from her animal companions of other species. Cat lovers will find wholesome bliss with this anime! Dog lovers will discover what they're missing out on!
Why Chi's New Home is Great for Kids:
Lessons in caring for pets
Family love
Hurt/comfort when friends are far away 
8. Spookiz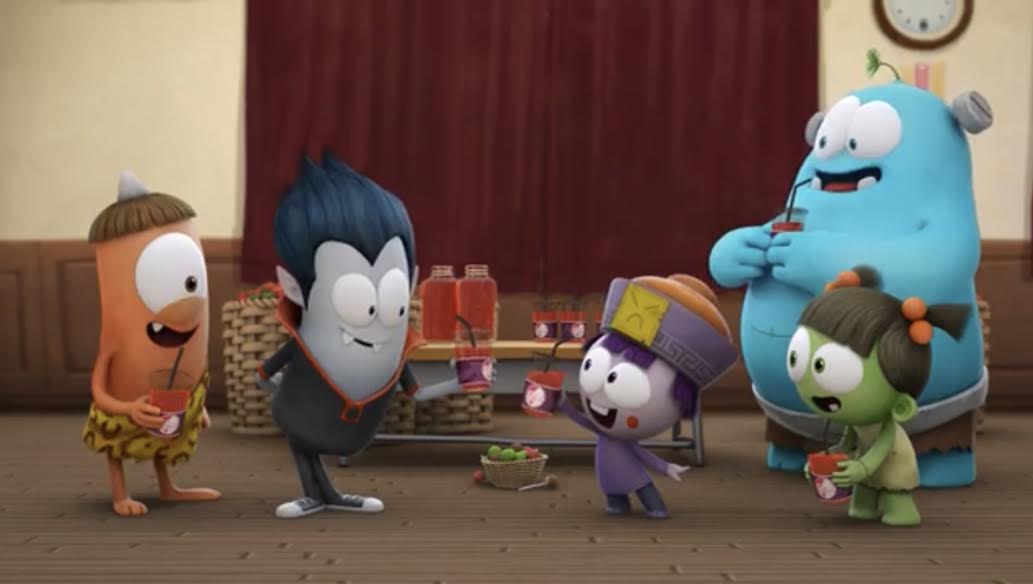 During the day, it's a normal school for kids. At night, when the humans are gone, it becomes a school for monsters. Five monster children come out and enjoy the small freedoms they can have. All while under the watchful eye of their guardian/teacher Sam Reaper. One day they'll all be ready to take on the human world. Who knows? Maybe one day humans can look past their monsterly appearances. But for now, within the empty school they run wild and cause chaos! 
Why Spookiz is a Great for Kids:
School setting
Adorable (and very relatable) characters
Slice-of-life
7. Brave Beats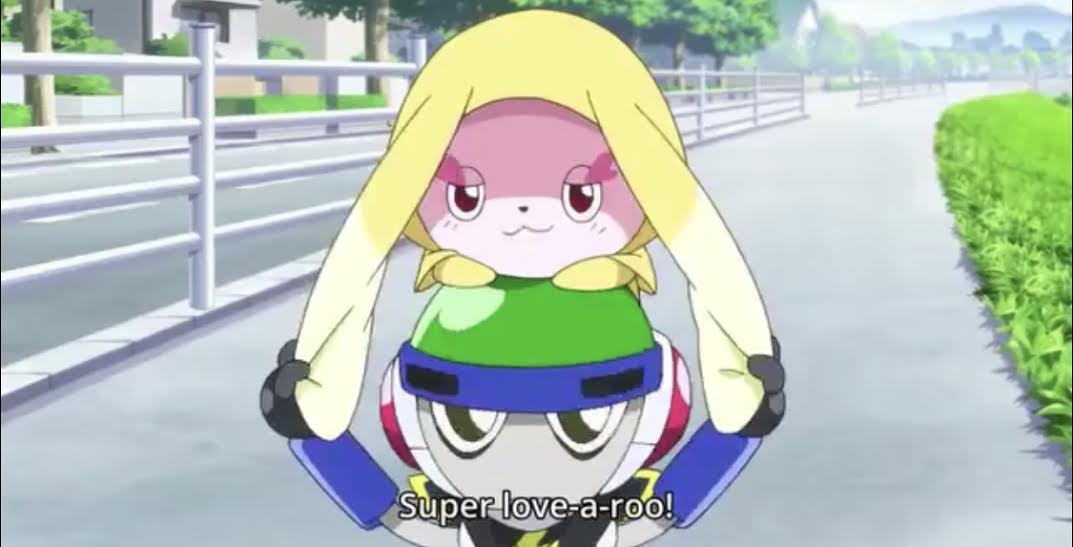 Breakin, a literal dancing machine humanoid, challenged the King of Dance to a battle for the throne. However, his arrogance and lack of moves result in his form regressing to a toy-sized bot. To make matters worse, it costs him to lose his Dance Stones and crashland on Earth. He is discovered by 6th grader Hibiki, who takes the odd creature in. Now living with the boy, the tiny robot must reclaim all his Dance Stones if he wants a rematch. However, he's not the only one who wants them. 
Why Brave Beats is Great for Kids:
Gives viewers the need to be active and learn dancing
Reaching out to others who are going through issues
Compassion 
6. Kirby: Right Back at Ya!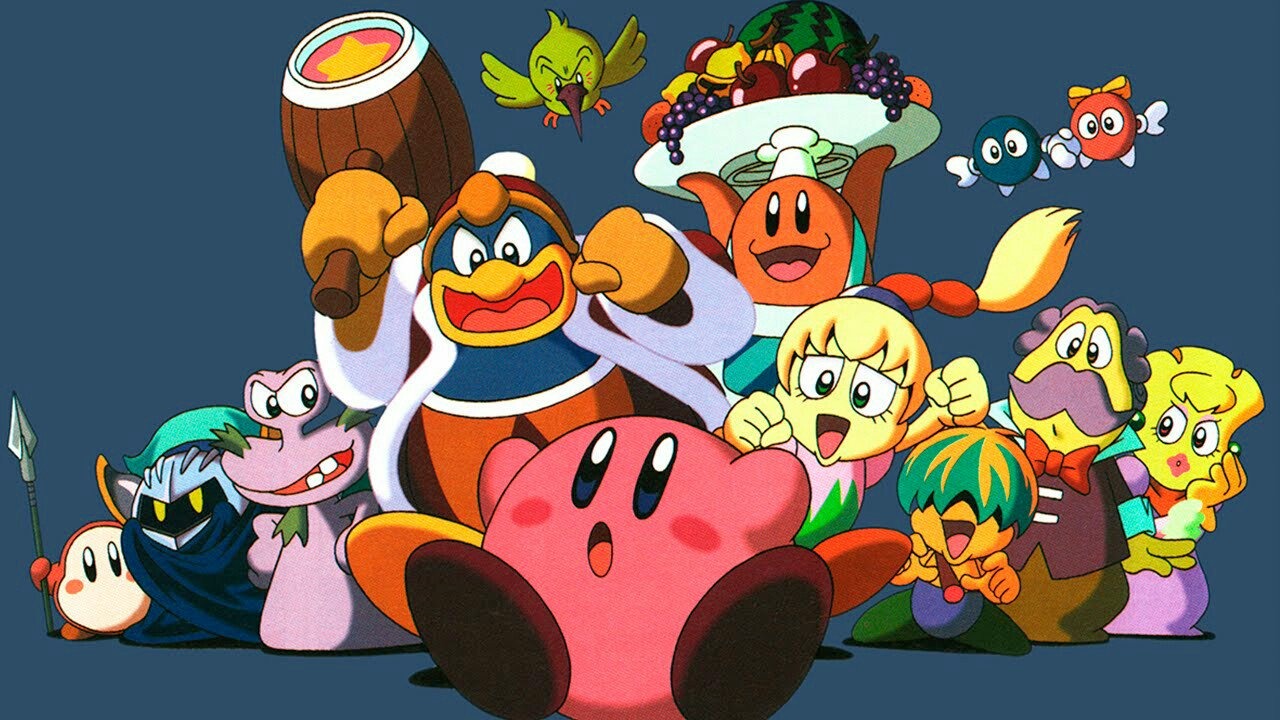 The stories of a legendary Star Warrior surfaced around Cappy Town. Especially since monsters have been running amok in the world, and citizens are helpless. Almost instantly, a ship crashlands nearby. Inside is a small, round, pink creature who calls himself Kirby. And he's the Star Warrior everyone had been hoping for. Hoping for, yes. Expecting? Well, first off, he's just a baby. But age does not mean weak as he proves to be exactly the hero to take down monsters! 
Why Kirby is Great for Kids:
Lovable characters
What it's like to live in a new place
Connecting with neighbors and making new friends
5. PriPri Chi-chan!!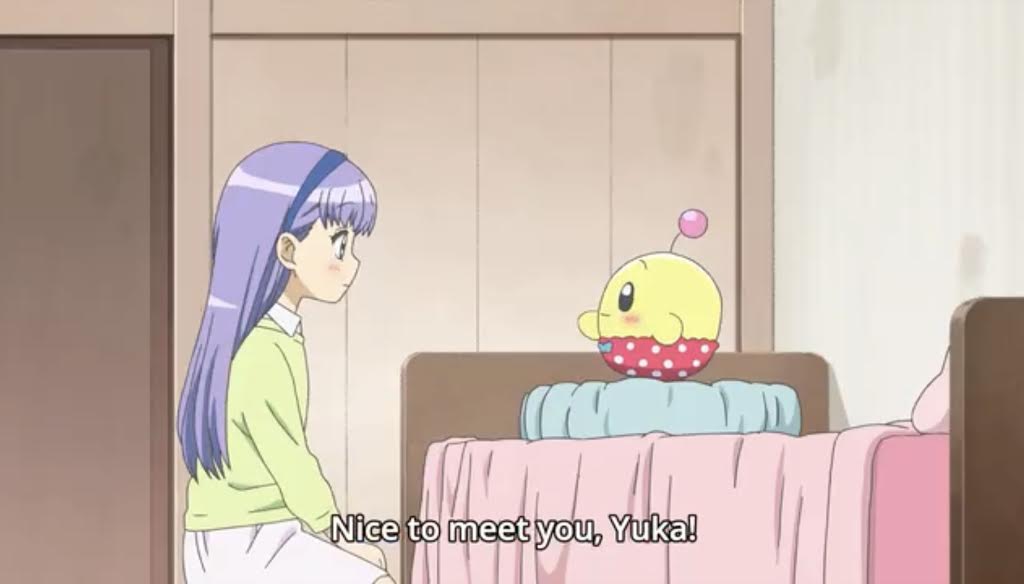 A chance encounter between a young girl and an underground creature results in friendship almost instantly. The sweet and very helpful human Yuuka. And the small, cute, pudgy Chii-chan. Together, they form chaotic yet fun adventures together. And with them are an assortment of other underground creatures from Chii-chan's home, all who make normal days much more exciting. 
Why PriPri Chi-chan!! is Great for Kids:
Empathy and compassion
Helping others
Opening up and making new friends 
4. Hello Kitty and Friends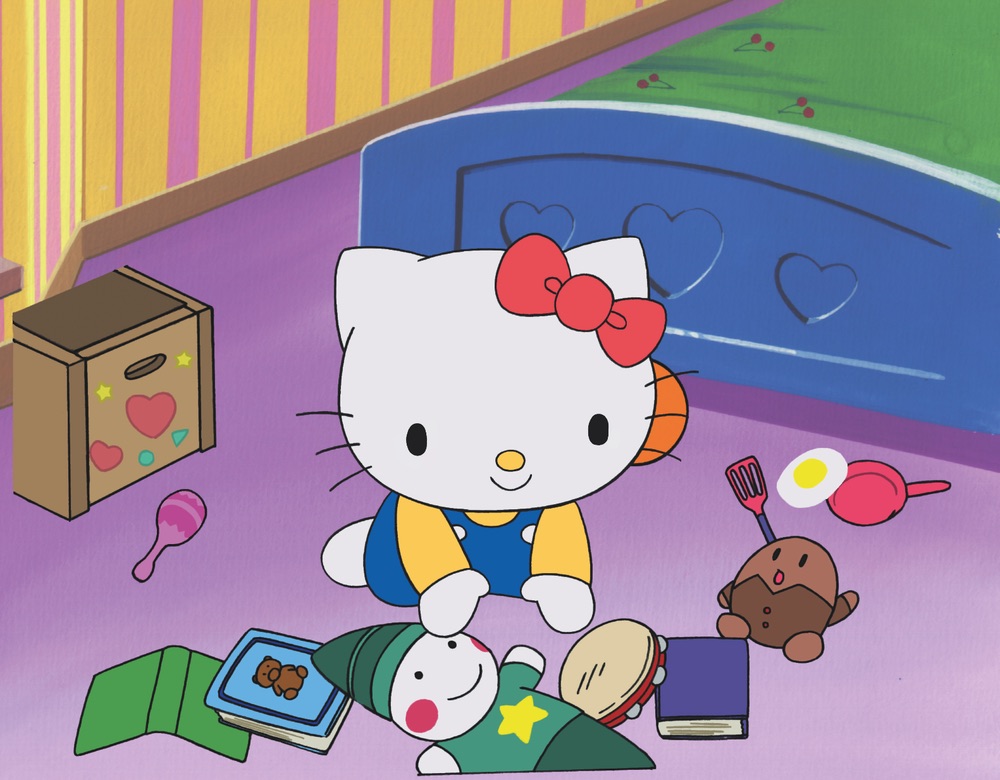 The beloved Sanrio character stars in her own anime! Kitty, her twin sister Mimi, and all their friends and family feature in this wholesome slice-of-life. Whether it's about learning something new, helping a friend, or creating an adventure, this show proves why everyone loves Sanrio's mascot! 
Why Hello Kitty and Friends is Great for Kids:
How to help your community
Family relationships
Learning something new even when it's hard 
3. My Hero Academia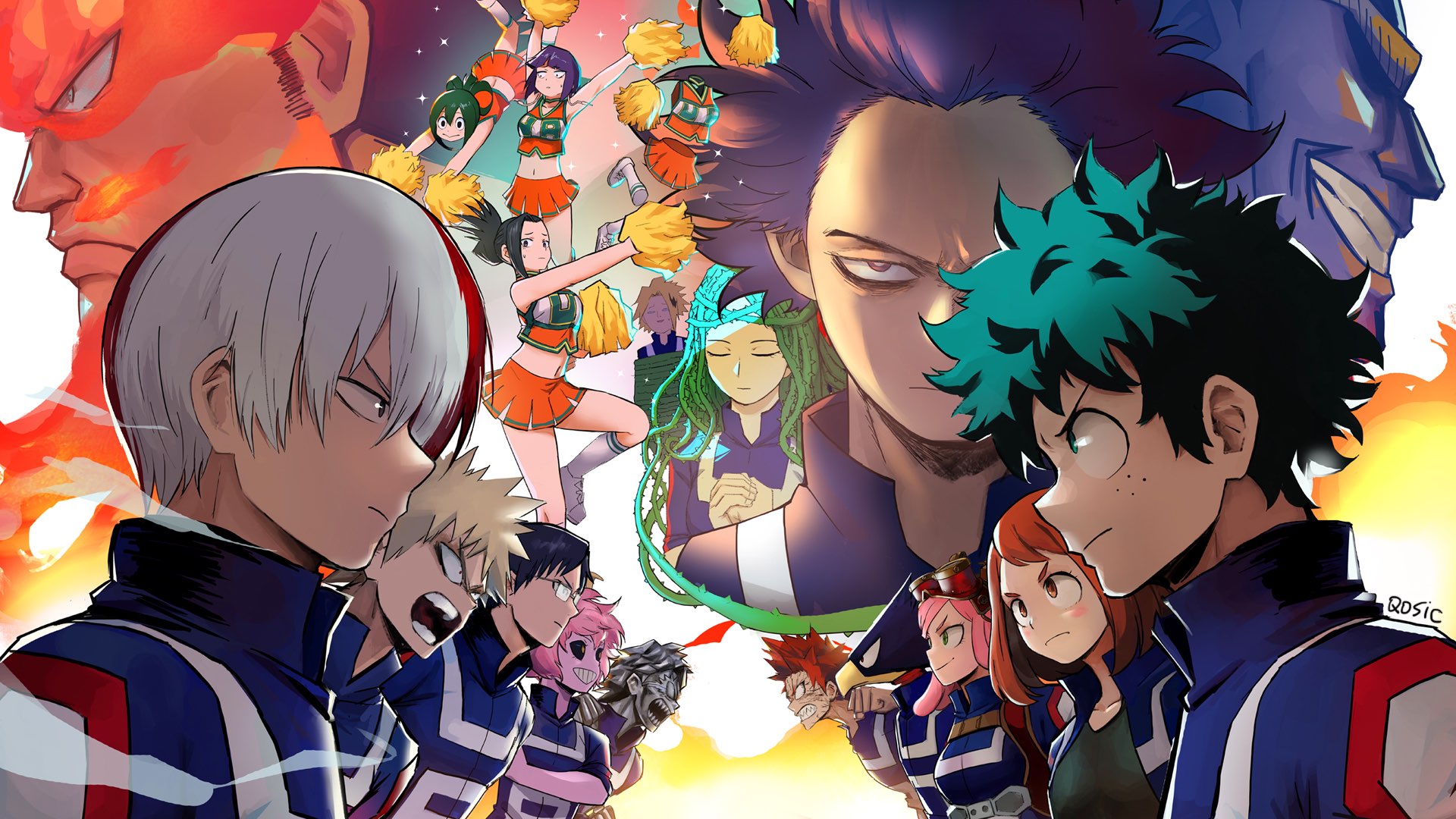 In a world where most of the population possess superpowers, Izuku Midoriya is not among them. While other kids his age are born super, he's just an average kid among the world's small population of powerless humans. But he doesn't allow this to keep him from studying the ways of heroism. Physical activity is just as good as super activity, right? While his fellow non-powered people see supers as dangers to society, he longs to join in the ranks. Next thing he knows, he's being trained to become his idol's successor. All Might, one of the world's greatest heroes, sees something in Izuku that not even his own kind can realize. Through difficult training and understanding, the kid gets enrolled in the most popular superhuman school UA High. His classmates are all interesting beings, but not all are friends. After all, some supers' egos believe that a mere human cannot contribute as a hero. But as Izuku adapts to his new life, he just might become the hero everyone needs. 
Why My Hero Academia is Great for Kids:
Perseverance
Finding strength even when others say you're weak
Acceptance 
2. Hamtaro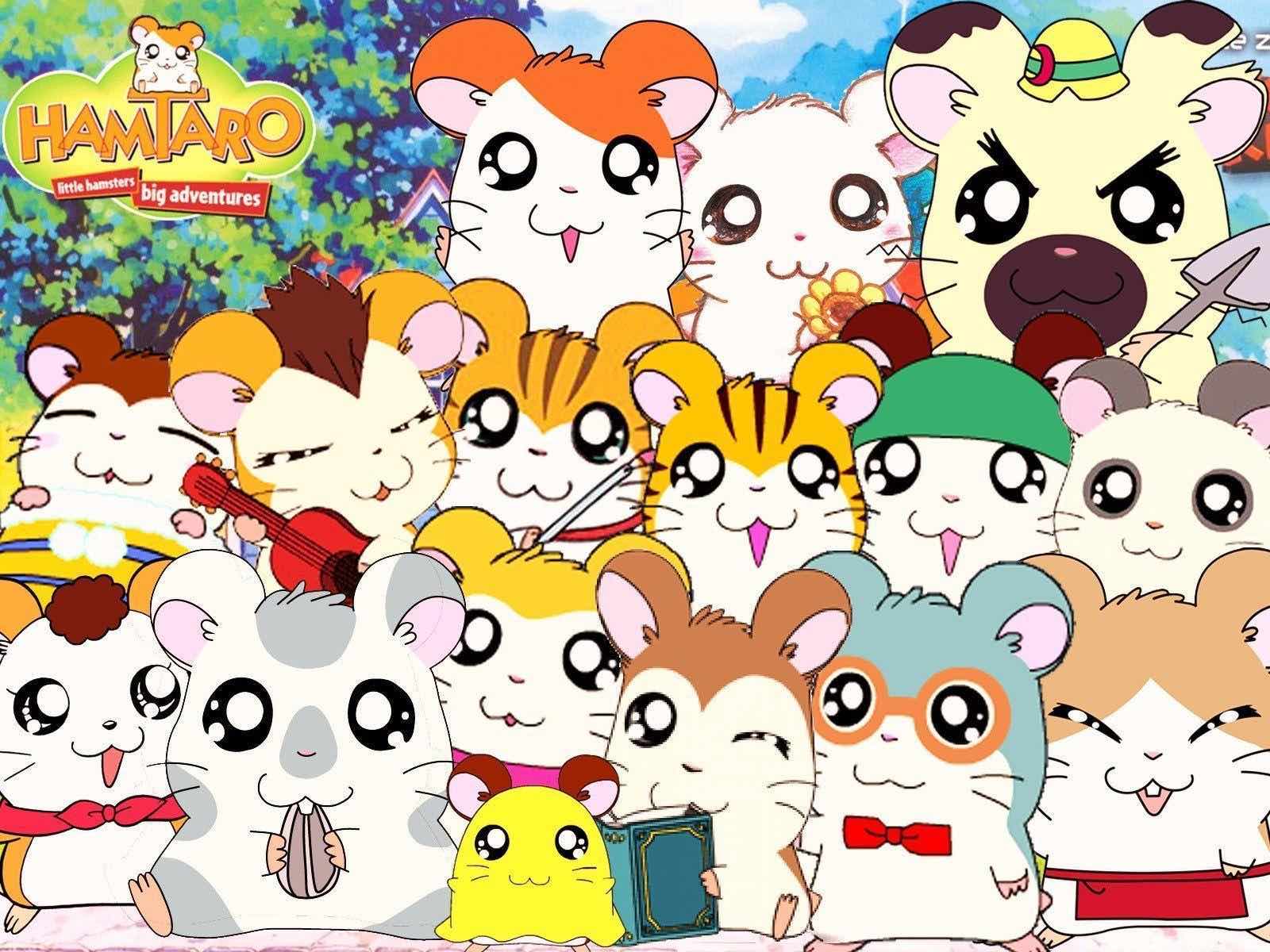 Hamtaro is an adorable yet slightly mischievous hamster. His family just moved to a new neighborhood, and what's the first thing he wants to do? Well, explore his new home, of course! However, he goes further beyond the house and finds himself in the woods. But he's not alone. He meets a whole gang of "ham-hams" that immediately befriend him. Say "Hamha!" to Hamtaro! 
Why Hamtaro is Great for Kids:
Exploring new environment
Making Friends
Showing compassion even for those that don't deserve it 
1. Pokemon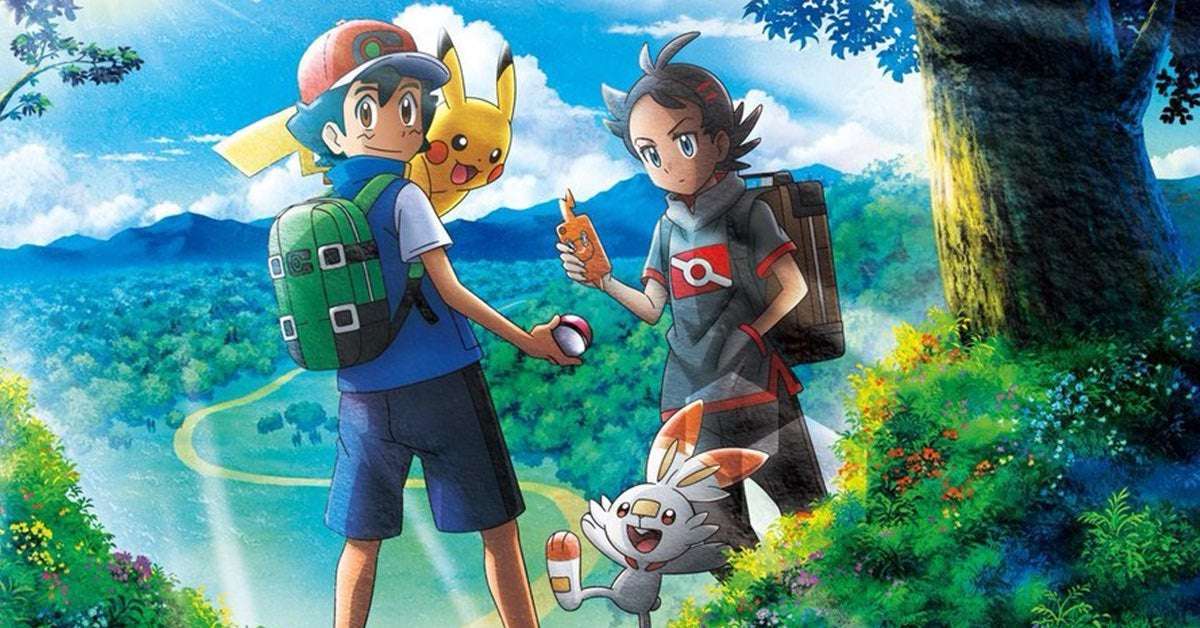 Ever since he was small, Ash dreamed of becoming a Pokemon Master. Now 10, it's the beginning of his life as he is given a Pikachu. Best friends, the duo leave his small town and go from one region to the next. To battle and catch Pokemon. Make new friends. Discover and unlock mysteries. And putting bad people in their place for even thinking of harming Pokemon. One of the best things we can realize just by watching Ash is the fact that it's not about the trophies or ranks, but how much he loves Pokemon. And how far he's willing to go to protect them, including Pikachu.  
Why Pokemon is Great for Kids:
The joys of travel
Perseverance 
Helping others