[Top 10] Erased Best Characters
Updated: 14 May 2021 10:17 am
Only one of them is truly a kid
Who are the characters that moved the events of the stories the most in Erased?
Erased or Boku Dake Ga Inai Machi, follows the story of Satoru Fujinuma, who has this unique ability called "Revival'. During the incident of his mother's murder, Satoru triggers his ability, sends him all the way back 18 years ago allowing Satoru to "correct" the chain of events leading up to his mother's death and preventing the kidnapping of several kids in his neighborhood during that time.
While only a few characters were introduced in Erased, a number of them still played bigger roles than others and even our background characters did something that changed the course of events later on. Here are 10 of the characters that played a notable role in the anime.
For those who have yet to read the manga or watch the anime (or even the live action) you may want to come back to this post later on. This list will include spoilers. Ifyou're the type who's still figuring out who the killer is then it might be best to read this after watching the series.
10. Misato Yanagihara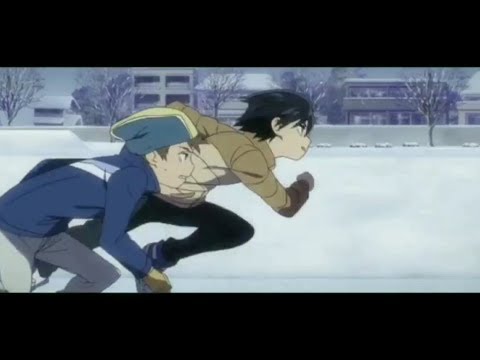 Misato Cheering for Hamada Scene
One of the more vocal bullies of Kayo. It seems like her goal is to constantly show Kayo in a bad light, especially after Kayo threw out her pencil when they were in the 3rd grade. While it seems odd to put a bully in the best character list, she did cause a lot of movement in the series. During the ice-skating rink, she prompts Kayo to cheer on Satoru and during the missing lunch money scene, if she didn't pin the blame on Kayo which caused Satoru to stand up for Kayo, the latter probably wouldn't have trusted Satoru as easily as she did. Also, let's not forget the unseen character development—during the time skip it was implied that Misato helped raise funds for Satoru's hospitalization and was on good terms with all of his main group of friends.
9. Akemi Hinazuki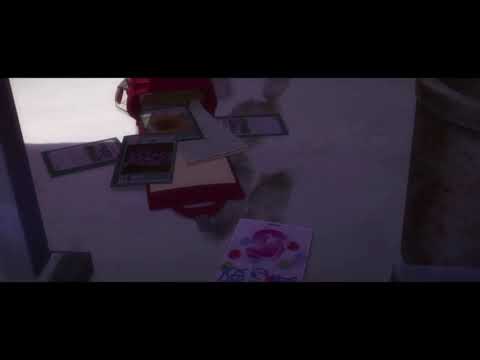 Kayo gets abused by Akemi Scene
Akemi serves as one of the antagonists in the story. She is the abusive mother of Kayo who single-handedly raised her. When her abusive nature was revealed, she lost her parenting rights. 
Akemi is the direct foil to Satoru's mother, Sachiko. While both mothers had to eventually leave their husbands and fend for themselves and their children, Akemi played the role of the bad parent and constantly took out her frustrations on Kayo. A good half of the anime was dedicated to finding a way to rescue Kayo from not only the unknown serial killer but also from her mother.
8. Jun Shiratori
Satoru visits Jun and his family in Epilogue
Jun is also nicknamed "Yuuki" by local kids, as he has a habit of encouraging kids to be courageous. Due to his "odd" closeness to the kids in Satoru's neighborhood, he was originally framed as the killer of the 3 victims and was sentenced to death.
They always blame it on  the good guys; I think one of the injustices of the world Satoru had to experience at his young age is when they framed Yuuki. Satoru was particularly close to Yuuki and was visibly upset when Yuuki was framed as the murdererThe events probably scarred Satoru for the rest of his life causing his rather dull personality to develop when he reached his adulthood in the original timeline. Being unable to defend Yuuki is one of Satoru's biggest regrets.
7. Hiromi Sugita
Hiromi Scenes
Hiromi is one of the original 3 victims during the serial killings in 1988. Because of his feminine looks, it was originally assumed that the killer mistook Hiromi for a female. He was an ally to Satoru and helped him save the other victims, resulting himself  to be saved, as he never drifted away from the group as compared to the original timeline.
No one probably saw it coming, but Hiromi was the one who ended up marrying Kayo in the new timeline. While not as smart as Kenya, he was one of Satoru's friends who helped save both Aya and Kayo and even helped the latter hide in their secret base. So maybe it wasn't that big of a surprise that Kayo ended up with either him or Kenya. In the new timeline he and Kayo have a son together named Mirai Sugita. 
6. Airi Katagiri
Airi meeting with Satoru in new timeline
A high school student and Satoru's co-worker in Oasi Pizza. She gets herself involved with Satoru and helps him escape when he was framed for his mother's murder. 
She might as well be considered as Satoru's one and only friend during that time. Airi, despite not fully understanding Satoru, decides to believe  and trust him. I also believe she serves as a Foil to Kayo. While Kayo is unsociable, reserved, withdrawn and untrusting to people, Airi is the complete opposite. While we aren't exactly sure who Satoru's canon ship is, it is slightly hinted that he will eventually get together with Airi. The ending scene shows him and Airi having a chance encounter in a former meeting place while taking shelter from the snow.
5. Kenya Kobayashi
Kenya and Satoru walking scene at Epilogue
One of Satoru's childhood friends. He is also one of the more mature individuals in their group and has helped Satoru save the original victims. Despite him having suspicions on Satoru due to the latter acting more mature after "Revival", he still continues to assist his friend in any way he can.
How mature and perspective Kenya can be despite his age was a bit frightening but I guess that's a good thing for Satoru's case. If not for Kenya, Satoru would have had a harder time solving the case. Not only did Kenya help Satoru in the past, but he also helped him catch the killer after Satoru woke up from his coma. 
4. Sachiko Fujinuma
Sachiko Scenes
A former news announcer and the mother of Satoru Fujinuma. After she discovered the identity of the criminal she was killed by the same murderer. Her untimely death triggered Satoru's "Revival" which sent him back 18 years ago.
While other people may argue that Kayo is the reason why Satoru went back to the past, I'd say he's real reason for his time leap 18 years to the past was really to save his mom. He developed the genuine want to save Kayo a little bit later. Sachiko also serves as a foil to Kayo's own mother as shown by how she raised Satoru despite the absence of a father figure. She also grew to care for Kayo, who saw her as the mother figure she never had. She was basically the team mom in this anime.
3. Kayo Hinazuki
Kayo's reaction to kindness Scene
Kayo is one of the original 3 victims of Gaku Yashiro's killing in the original timeline. Due to being a loner, she was an easy target. The root of her distance comes from her abusive household, as she is constantly beaten by her mother. She eventually becomes close to Satoru and visits him often while he was in a comatose state.
A good portion of the story focused on Kayo as a victim as opposed to the other two loners. This is because Kayo's abusive background would have weighed more emotionally to a viewer as compared to the other two victims. While everyone hoped that Satoru would end up with Kayo after "Revival", their relationship is sadly put on hold and she eventually marries Hiromi. But don't worry, I think the both of them have no issues with not ending up with each other.
2. Gaku Yashiro
Gaku Yashiro Scenes
He is Satoru's homeroom teacher and the mastermind to all of the killings, including the murder of Sachiko. Getting fed up with Satoru constantly sabotaging his plans, he decided to drown Satoru in a frozen lake which caused Satoru to fall into a 15 year long coma.
I don't know how everyone feels about this, but he was obviously the killer from the start. From the moment he was introduced in the anime he was given a weird bottom to top focus. I don't think a show would give that much focus on a side character no matter how involved a primary homeroom teacher is to their kids. I think people would appreciate him as a villain if they give the manga a read. He's backstory wasn't given too much focus in the anime.
1.  Satoru Fujinuma
Satoru Scenes
The main protagonist of the anime, In the original timeline he is a 29-year-old struggling manga artist who has to work part time in a pizza parlor. He has this ability which he calls "Revival", that allows him to go back in time to prevent a life-threatening incident from happening. After he woke up from his coma he mentions he seemed to have lost the ability, feeling that he is now in the true and correct timeline after saving everyone.
Despite seemingly uninterested and stoic in the beginning of the series, deep down he really just wanted to be a hero. Probably the cause of his rather down and unmotivated personality is due to not being a hero to his former classmates and Yuuki. As mentioned, he remembers seeing Kayo before she disappeared and was close to Hiromi. He was also very fond of Yuuki, as the adult would usually inspire him to have courage. While "Revive" usually affects him negatively (he saves someone but at his own expense) it seems the unusual long time leap allowed him to make-up for past mistakes. 
You may also be interested in:
Image Gallery