Valorant: How To Buy Skins Not In Store
Updated: 27 Nov 2022 8:18 pm
Not all skins are from the store!
Weapon skins in Valorant add aesthetics to the game. Players can customize their guns and melee weapons by equipping different skins. Most skins can be bought from the store, but there are other ways to purchase them elsewhere.
How to buy skins not in Valorant store:
Obtaining skins from agent contracts:
Agent contracts have agent-exclusive skins as max-level tier rewards.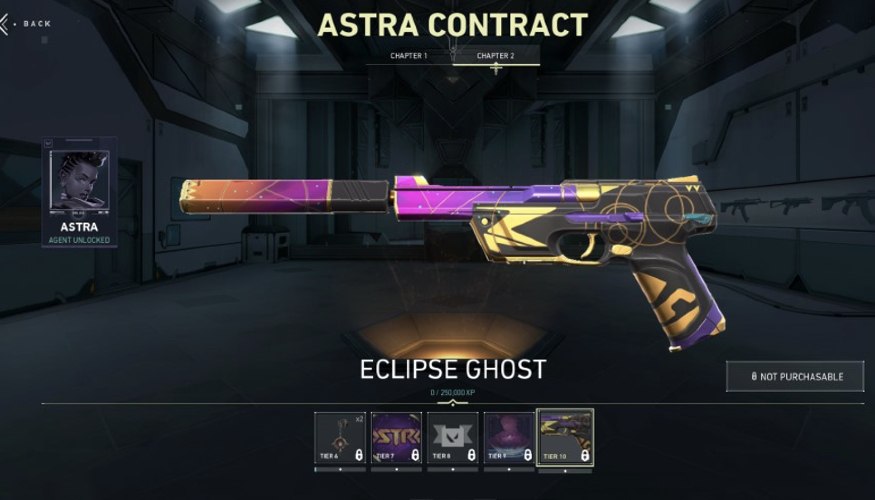 Step 1: On the main interface, click on the Agent tab.
 
Step 2: Activate the contract of the agent you want.
 
Step 3: Grind and level up those tiers by farming XP through playing and completing missions.
Buying skins from battle pass:
Valorant's Act battle pass is a tier-based cosmetic system that is released every season, where you can earn skins, buddies, sprays, banners, and titles.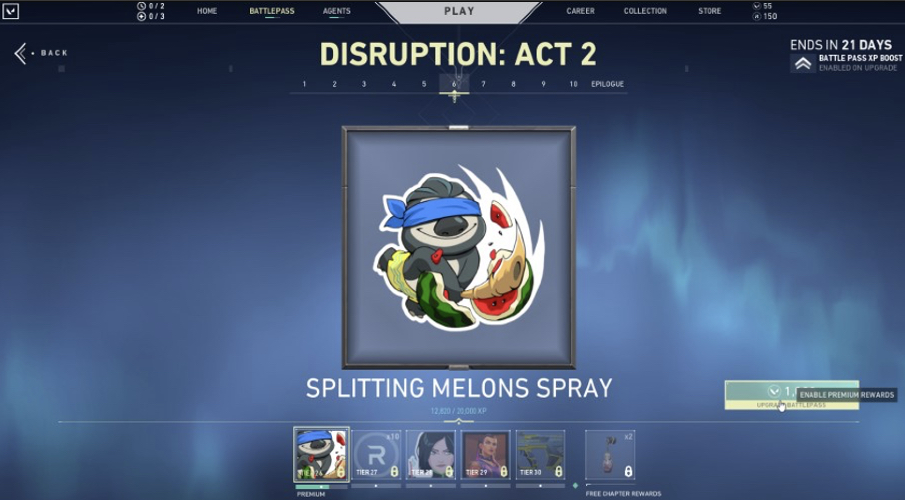 Step 1: Log into the game and click on the Battle Pass tab.
 
Step 2: Upgrade battle pass to enable premium rewards.
 
Step 3: Play games to earn XP and unlock the levels.
There are times when Riot releases a special battle pass to commemorate an event, such as the YR1 Anniversary, RiotX Arcane, and Lunar Celebrations battlepasses.
Currently, these are the ways to buy skins not in the store. We will update you if there are more.
You may also be interested in: