[Top 5] Stardew Valley Most Profitable Fall Crop
Updated: 01 Dec 2022 3:18 am
Fall on your farm
For all you enthusiasts of the best season of the year, today we will be counting down the top 5 Stardew Valley's most profitable crops. The valley in the fall is a fantastic place to be, producing fantastic crops and goods and many amazing ways to rack up a fine income. With so many options to choose from, a variety of ways to make income with recipes, artisan goods and more, and an amazing array of ways to grow and sell this fine season, this list is a doozy. it may be difficult at first to know where to start. Thankfully for all you players out there, we have just the guide for that.
5. Corn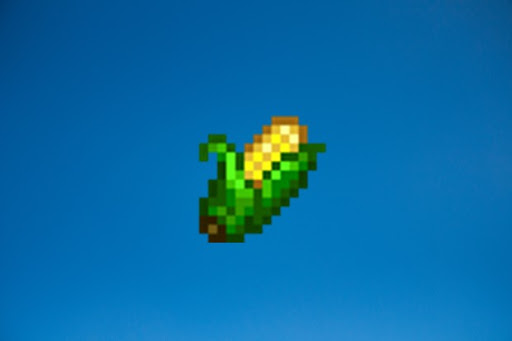 A simple starter.
Corn remains, in my humble opinion, one of the best starter crops in-game. With multiple crops available to harvest, a decent starting price, and quite a few options on how to sell, you're sure to create the perfect amount of money to keep your farm afloat. With a base value of 75g per crop and a total of two harvests, you're bringing home a base value of 150g each time you sell. As well as that, we get the added bonus of artisan goods such as juice, oil, and preserves, adding that little extra bit of cash to your ever-growing farm. A great starter for any and all farms alike.
Why Is Corn Profitable?
Multiple harvests- With a regrowth cycle of 4 days and 2 crops given per cycle, this crop is a fantastic way to make the extra bit of money you need to keep your farm thriving.
Base value of 150g- With a relatively high starting price, this is a fantastic crop to plant in bulk for quick and easy profit.
Artisan goods- This plant includes the ability to create artisan good oil. Selling for a retail value of 100g, the player has multiple options on how to make those big bucks.
How To Make Money With Corn?
Sell as is at a base value of 150g per harvest.
Sell oil artisan goods for 100g.
Sell tortillas made from crops for 50g.
Occasional quest on the help wanted board.
Sell juice for a base price of 112g.
Sell preserves for a base price of 150g.
4. Artichoke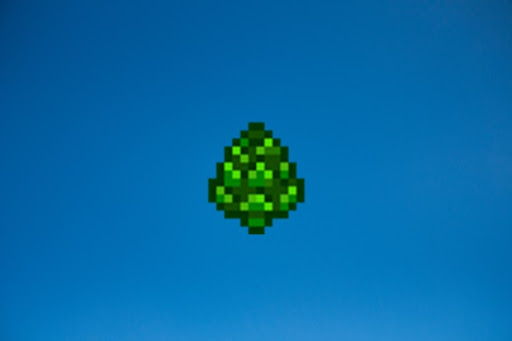 Leafy greens make tons of cash!
Unlike many of the other options during this season, the artichoke remains the best in its price range for growth time alone. With a growth time of 8 days, you can bring home a base value of 160g per crop in a shorter time span than many of its competitors. There are many ways to turn a profit with this beauty. Whether you sell it through one of its recipes, a combination of artisan goods, or simply as is, this crop will not let you down on your fall farming expenses. 
Why Are Artichokes Profitable?
Short growth time- Unlike items at the same selling value, artichoke only takes 8 days to grow. With a short wait time, you have multiple chances throughout the season to create a profit with this crop.
Base value of 160g- Though only slightly larger than our number 5 spot, with enough seeds and patience you are sure to notice the difference in change with this crop.
Many chances for gain- With options to sell recipes, obtain cash through quests, and selling artisan goods you're sure to never run out of ways to make money with this crop.
How To Make Money With Artichoke?
Sell artisan goods such as juice and preserves.
Sell as is at a base value of 160g.
Obtain money via quests.
Sell recipes such as artichoke dip and super meal.
3. Fairy Rose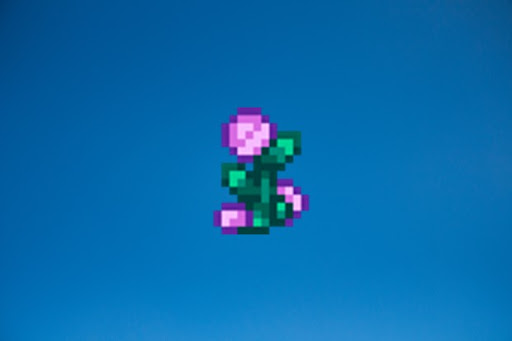 The magical fairy rose.
Fairy roses may be an unlikely option, but it's certainly not one you should miss out on. It's overlooked, that's for sure, but don't knock the impact of this flowery beauty. With a base value of 290g per harvest, this plant remains a fantastic way to make money for the fall season. Though it may lack other options to obtain cash, with honey preservatives and fairy dust being your only alternatives, its profit is still nothing to take lightly. Each pound of honey produced from this crop has a staggering base value of 680g. That, mixed with base-value crop sales, is a recipe for an amazingly profitable year. This is one crop you're not going to want to miss.
Why Are Fairy Roses Profitable?
Base value of 290g- With such a high base value, you're sure to quickly rack up a large sum of money with large enough plots.
Honey production- With the ability to create artisan good honey from fairy roses at a base value of 680g, this is a quick and easy way to make large amounts of money.
Fairy dust- With the fairy rose crop you are able to now craft the recipe fairy dust. With this recipe you have the ability to instantly produce the contents of your machines, allowing for fast profit of all sorts of goods.
How To Make Money With Fairy Roses?
Sell at a base value of 290g.
Sell honey at a base value of 680g.
2. Pumpkin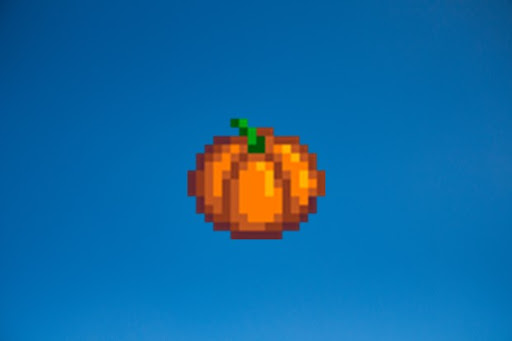 Just waiting around for spooky season.
It's a staple of the season both in real life and in popularity. She remains to this very day a fan favorite and for very good reason. The pumpkin crop holds all the secrets of the valley in its hands, producing amazing value, plenty of goods, and a quick variety of ways to make that extra dough. With a base price of 320g per crop and a variety of ways to turn a profit with artisan goods, quests, and recipes, this is sure to be a busy season. If you're looking for a fantastic way to make that cash, do yourself a favor and turn that empty plot of land into the pumpkin patch of your dreams.
Why Are Pumpkins Profitable?
Giant crops- This crop is one of the few crops in-game with the ability to produce giant crops. When a giant crop is grown each harvest produces up to 15-21 crops, allowing for large sums of money with bulk selling.
Base value of 320g- At such a large base value, you're sure to create that extra bit of profit your farm needs with enough time and enough land.
Variety of ways to make profit- With different options such as multiple recipes, selling as is, many artisan goods, and quests to boot you have a variety of ways to rake in extra cash with this crop.
How To Make Money With Pumpkins?
Sell as is at a base value of 320g.
Sell as juice for 720g.
Sell as preserves for 690g.
Sell recipes such as autumn's bounty, pumpkin pie, and pumpkin soup.
Make money via quests with this crop.
1. Sweet Gem Berry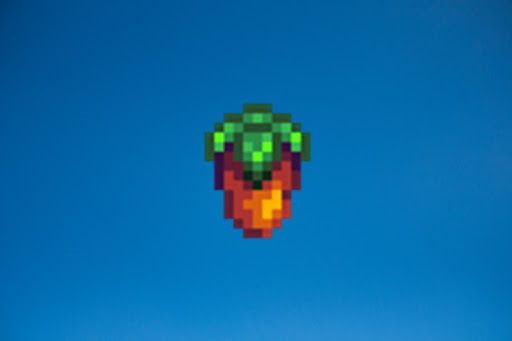 Behold! The sweet gem berry.
She may be hard to come by, but if you have the time and money to create a sweet gem berry farm, I guarantee you the payoff will be worth it. Though the price to achieve such a thing is expensive to start, with each rare seed costing between 600 and 1,000g, if you can manage the task, you're sure to create a fortune that will last you a lifetime. At an astounding base value of 3,000g per harvest, this is hands down the most profitable crop in the game. For your reference, if you plan on taking on this wild task, production time takes a massive 24 days. With this in mind, be sure to plant all your seeds at the beginning of the season, allowing for a sweet treat at the end of the fall.
Why Are Sweet Gem Berries Profitable?
Highest value- This crop earns the number one spot of the highest valued crop  in-game making it a fantastic way to turn a profit with enough patience and expenses.
High iridium quality- If you manage to find yourself an iridium quality version of this beautiful crop you can double its initial value, raking in a whopping 6,000g per harvest.
Ability to get free seeds- With the machine seed maker you have the ability to produce more rare seeds to create this berry with existing sweet gem berry crops. This allows even more production of large sums with no extra cost.
How To Make Money With Sweet Gem Berries?
Sell at base value for 3,000g.
Sell At a variety of prices depending on the quality of crop.
As you can see, fall is surely not lacking in its money-making options. With so many amazing crops and a variety of ways to profit from those crops, you're sure to never run out of money after a bountiful season. With enough time and patience, even the newest of players are sure to find this season to their liking. With plenty of options to create many great memories and piles of money, this is the time of year to thrive in all realms. Set aside some time out of your day to load up on this season's crops, making yourself happier (and richer) for it.
You May Also Be Interested In: